Uber's driver, who let the pedestrian die, was watching video streaming at a smartphone at the time of the accident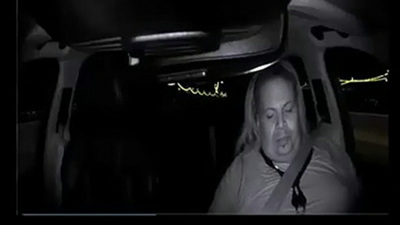 During U.S. road trials, Uber's automated driving car car accident caused him to die by pedestrian crossing the road, a woman who had a duty to sit in the driver's seat and monitor the operation of the vehicle at that time It has been revealed that while playing the video streaming service "Hulu" on his smartphone.

Uber driver was streaming Hulu show just before self-driving car crash - police report | Reuters
https://www.reuters.com/article/uber-selfdriving-crash/uber-driver-was-streaming-hulu-show-just-before-self-driving-car-crash-police-report-idUSL1N1TO05R

Uber Test Car Driver Streamed Hulu | Fatal Crash - Consumer Reports
https://www.consumerreports.org/autonomous-driving/backup-driver-for-uber-test-car-streamed-hulu-at-time-of-fatal-crash/

The accident by Uber's automatic driving car occurred in Tempe, Arizona, USA at 22 o'clock on March 18, 2018 in local time. The vehicle that was doing automatic driving with a human being in the driver's seat was the 49-year-old woman who crossed the road Elain · Hertzberg thrusting and died.

The accident that Uber's automatic driving car splashed a woman and died turned out to be because the software judged the person as "false detection" - GIGAZINE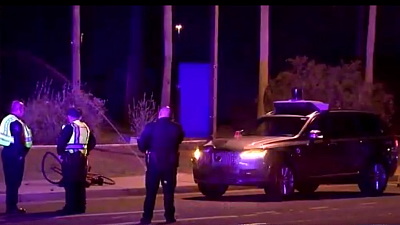 The local police unveiled the image of the accident that was left in Uber's vehicle. It was reported that the driver sitting in the driver's seat moved his or her eyes around and looked at the fact that he was not looking too much ahead.

Uber's automated driving car released a vehicle camera image of an accident that killed a cross-member and made him die, and also suspected a lack of confirmation of the driver - GIGAZINE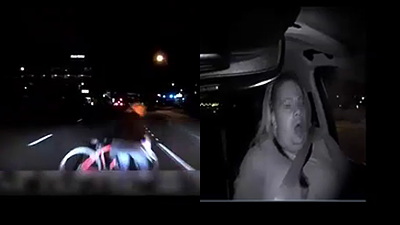 And this time, the police reporting over 300 pages submitted by the police who was conducting the investigation, Rafaela Vazquez who was sitting in the driver's seat has been playing "Hulu" video streaming service on smartphone 42 minutes before the accident It is clarified that it is. Police obtained the Hulu record and investigated, it turned out that Mr. Vazquez played the television program "The Voice" for 42 minutes until 21:59 of the day. According to the police, the playback end time was "It coincides with the accident occurrence time".

In the video released by the police, it surely seems that Mr. Vazquez watches something by dropping the line of sight around the place where the right hand is.

Tempe Police Vehicular Crimes Unit is actively investigating
pic.twitter.com/2dVP72TziQ We will provide updated information on the investigation once it is available.

- Tempe Police (@ TempePolice) March 21, 2018

In the report, it is pointed out that Mr. Vasquez who was sitting in the driver's seat regarding this accident may be charged with vehicle manslaughter (driver's death). According to Reuters, Uber has not announced any comment on this matter, and Vasquez said that there was no immediate response from Mr. Vasquez.