Amazon with Alexa built-in & 4K compatible "Fire TV Cube" that can fully control the TV with audio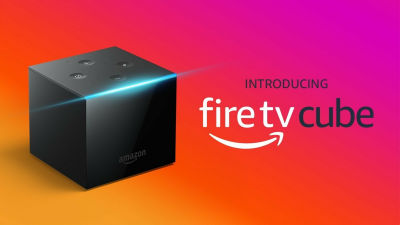 Amazon set up AI assistant "Alexa" TV set box "Fire TV CubeWe announced. The Fire TV Cube makes it possible to completely control the sound of the TV.

Amazon Fire TV Cube | Hands-free with Alexa | Streaming Media Player
https://www.amazon.com/dp/B01NBTFNVA

You can understand what you can do with the "Fire TV Cube" tool "Changing the way you use TV" by seeing the following movie.

Hands-Free TV is Here: Introducing Fire TV Cube - YouTube


A man whose hands occupied holding a baby. Talking to "Alexa, turn on the TV" ...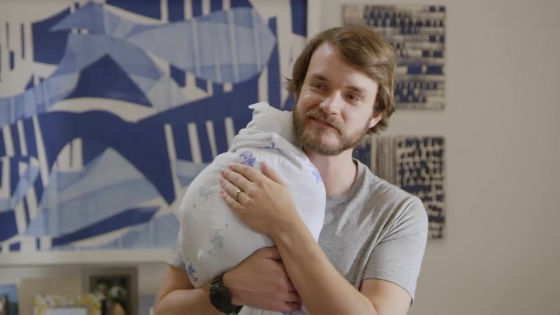 A cubic fire TV cube glows, Alexa reacts ... ...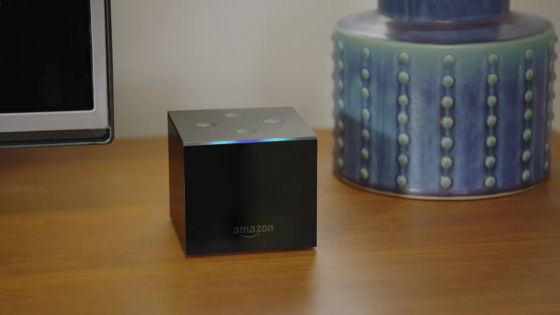 A TV arrived.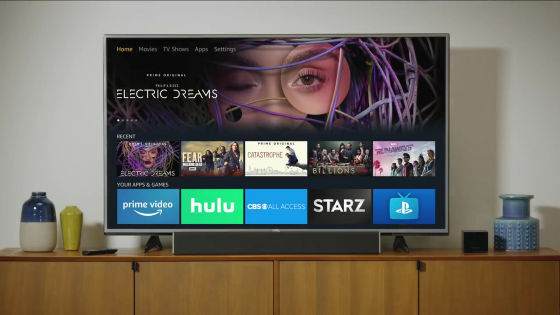 "Play Alexa, Sneaky Pete" and speak out loudly so that the baby does not happen ... ...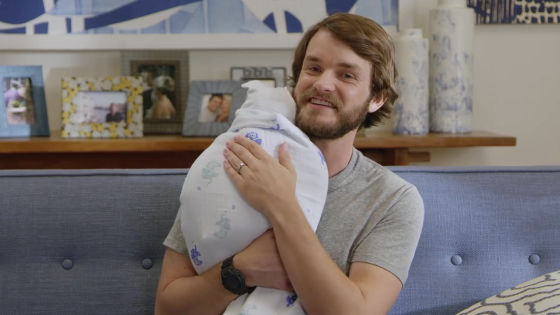 Sneaky Pete was played on Amazon Prime video. Since the Fire TV Cube has eight microphones, the reading performance of the voice command is improved.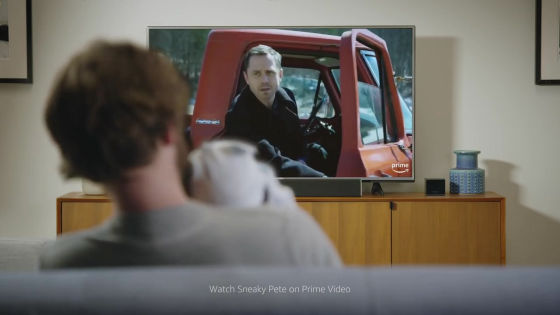 Every operation related to TV, such as power on / off, volume control, input switching, can be performed by voice.



"From what time is the match?"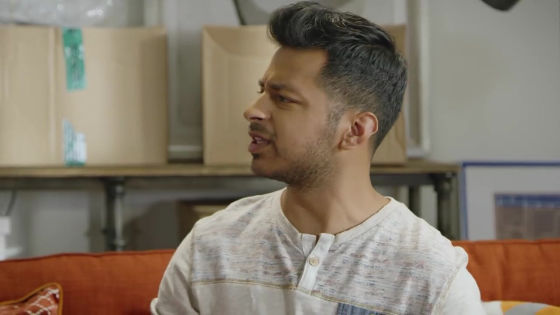 "Damn it, switch channels to Alexa, Fox"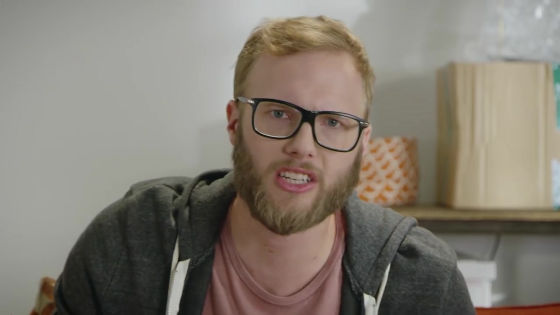 Alexa called the Fox channel. The trouble of hurriedly finding a remote control becomes unnecessary.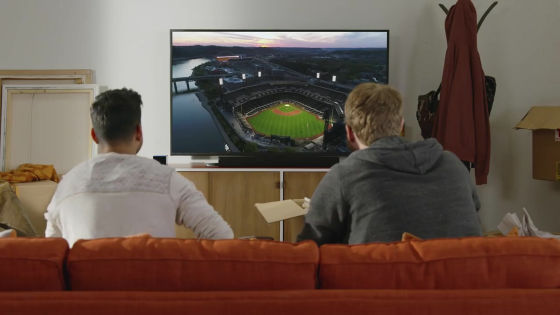 "Alexa, rewind for 30 seconds"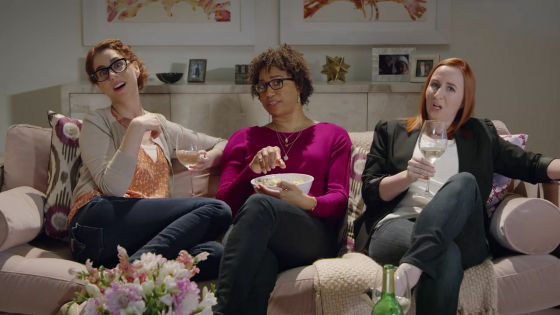 "Alexa, next episode"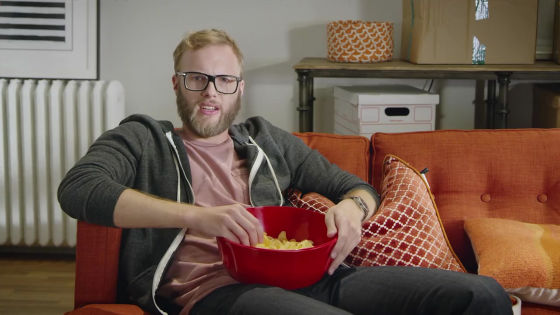 Without remote control, you can freely operate the TV.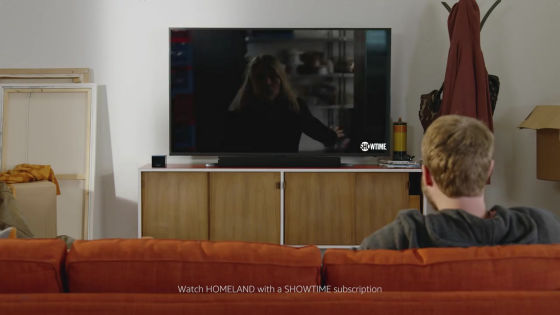 "Alexa, show me a nearby restaurant"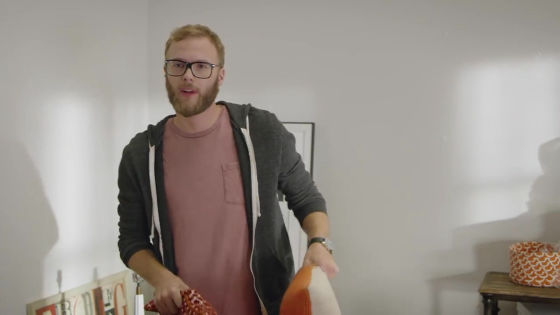 A recommended restaurant was displayed on the TV screen by restaurant introduction service "Yelp".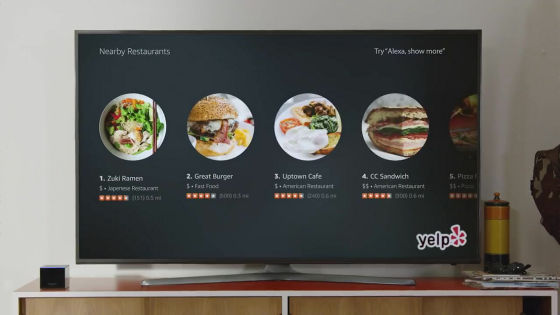 The corresponding Skill (skill) allows you to fully utilize TV as an information tool.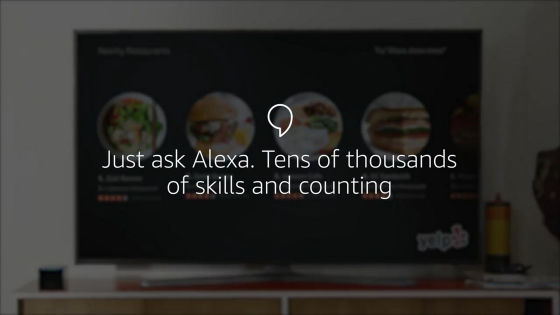 "Alexa, Pinot Noir in the shopping list" "OK, added to the list." Even if the TV is off, you can use the Alexa function. Of course, household appliances operation such as light is also possible.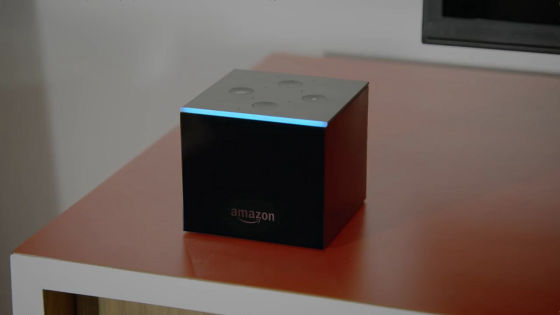 "Alexa, look for an action movie"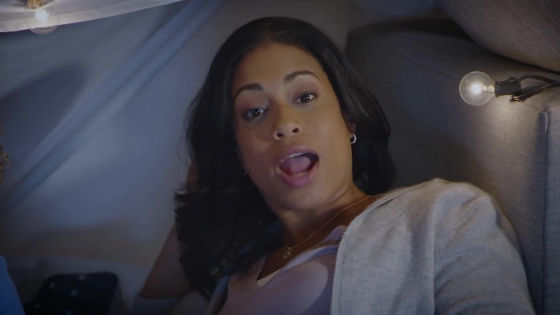 Action movie is slick. With the introduction of the Alexa built-in Fire TV Cube, the operation method of the TV seems to be changing suddenly.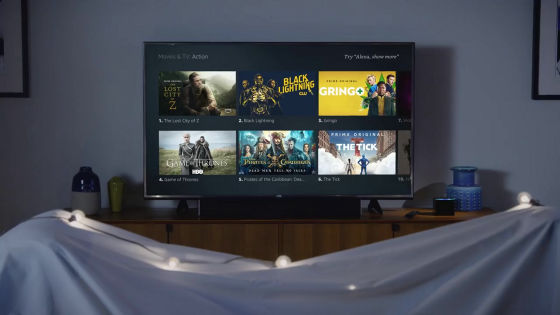 Alexa's built-in FireTV "Fire TV Cube" is equipped with LEDs on the edge of the front, like a "cube of Echo Dot" design. The size is 86.1 x 86.1 x 76.9 mm, weighing 465 g. Built-in 4 core 1.5 GHz CPU, 2 GB memory, 16 GB storage.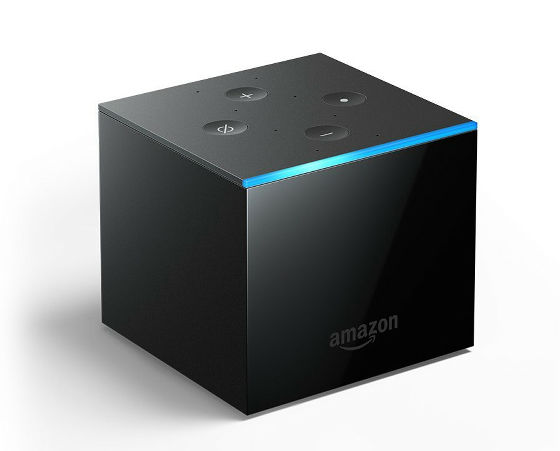 The top surface is completely the same as Echo.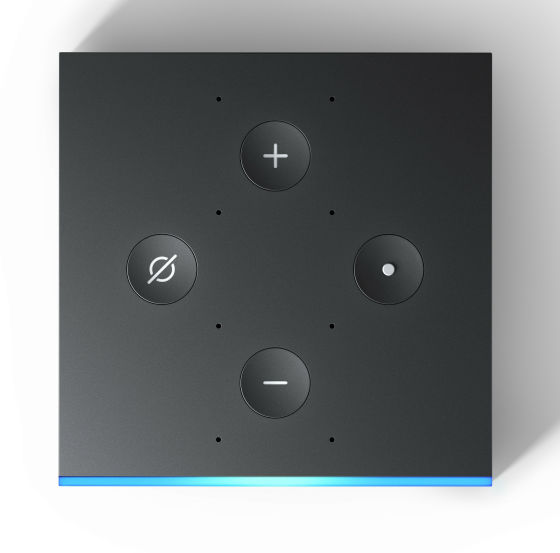 Fire TV Cube supports a wide variety of streaming movie content such as Hulu, Netflix, YouTube as well as Amazon Prime video.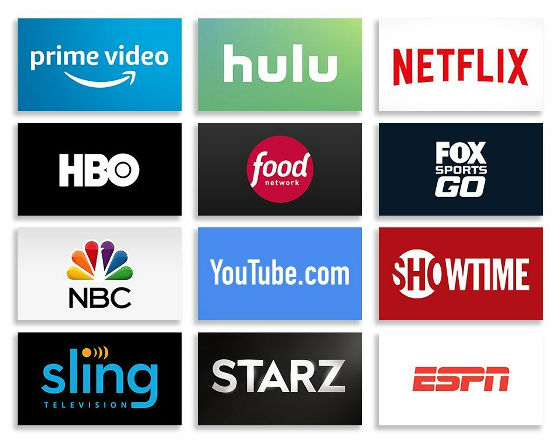 In addition to the remote command correspondence to the voice command, the Fire TV Cube also comes with an IR extender, and by connecting with other CATV set top boxes etc., it is possible to control every content to be played on the TV with voice Is possible.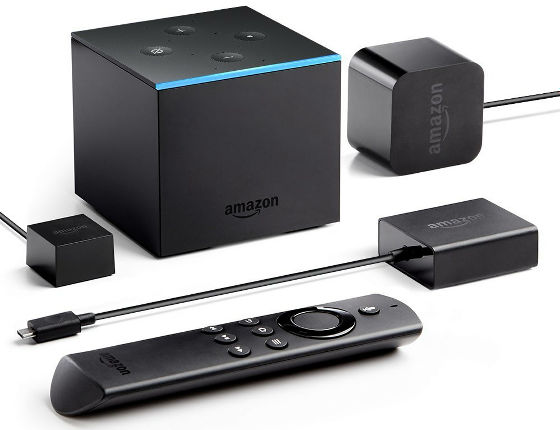 The Fire TV Cube is available for $ 119.99 (about 13,000 yen) on Amazon.com on June 21, 2018.

Amazon Fire TV Cube | Hands-free with Alexa | Streaming Media Player
https://www.amazon.com/dp/B01NBTFNVA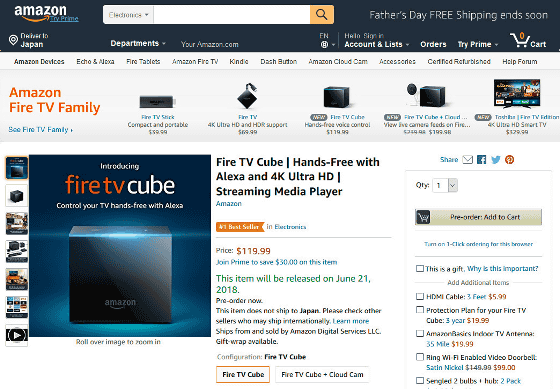 Unfortunately Amazon.com's Fire TV Cube is not compatible with shipping to Japan, and sales in Japan are undecided at the time of article creation.