Apple's map finally supports 'embedding on web page'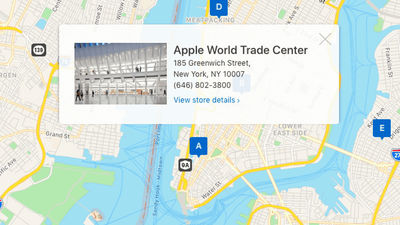 Google MapsThe web embedding function on the web is a very popular function because it can convey detailed location information to the user who visited the page easily on the web. Providing the map embedding function on such web, for Apple's iOS "mapIt is reported that the application has started.

Apple Maps now available to embed into websites with MapKit JS | 9to5Mac
https://9to5mac.com/2018/06/06/apple-maps-webapps-mapkit-js/

Apple Maps embeds have come to web browsers in beta - The Verge
https://www.theverge.com/2018/6/6/17435458/apple-maps-embeds-mapkit-js-web-browsers-beta

AppleMapKit JS, And made it possible for developers to use MapKit JS to embed Apple 's map on a web browser. Apple has been embedding Apple 's map on Apple' s internal website, such as iCloud and the Apple Store, but this is the first time for ordinary developers to be able to embed Apple's maps.

First time in 2016 MapKit JSConfirm existenceIt is only after two years have elapsed that the map embedding function has finally become public. The developer can select and embed the area of ​​the map and can also get the route between specific two points in the area.

Embedding a mapWebGLIt is supposed to be displayed by, and it seems that it supports the touch function such as zooming the map and rotating the orientation of the map. Basically it is possible for developers to use MapKit JS for free, but free usage restrictions can be embedded in maps up to 250 thousand per month, or invocation of API keys per day to 25 000 If you require further use, you will need to pay Apple a fee.