"iOS 12" for iPhone / iPad appears, "Memoji" and ARKit 2 appear to make animated characters on their face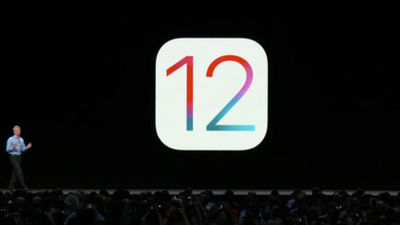 Apple is holdingWWDC 2018In the latest OS for iPhone / iPad "iOS 12We announced. A variety of new functions such as ARKit 2 evolved to fully demonstrate evolved CPU performance, an animated character "Memoji" that users can create themselves, and "Group FaceTime" capable of video calling with up to 32 people announced It has been.

Apple Events - WWDC Keynote, June 2018 - Apple
https://www.apple.com/apple-events/june-2018/

"IOS 12"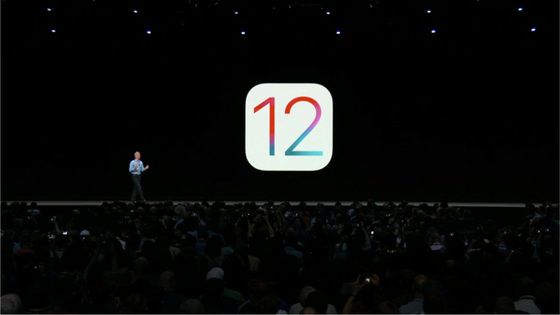 IOS has made numerous upgrades with the original iPhone that appeared in 2007.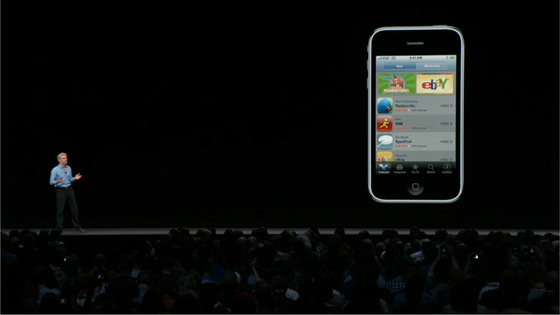 Approximately half of users upgraded to the latest version of iOS in 7 weeks when iOS 11 appeared.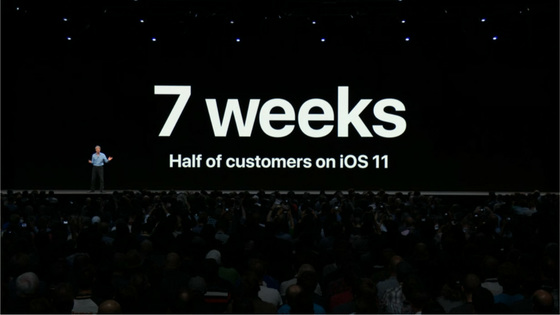 The iOS 11 usage rate of iOS terminals is 81% how much.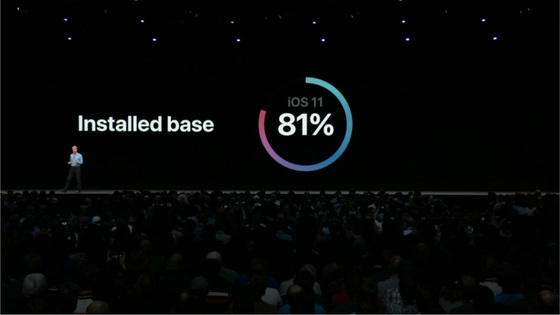 Compared to other mobile operating systems, iOS has the feature that it is overwhelmingly upgraded to the latest OS.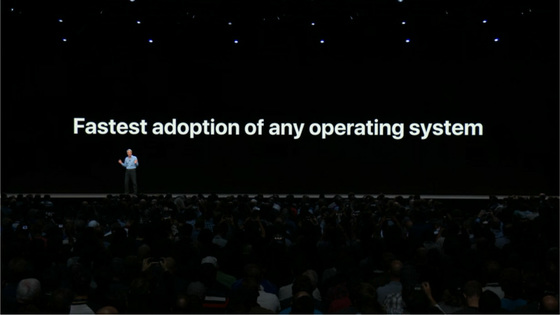 An iOS terminal released in the last 5 years.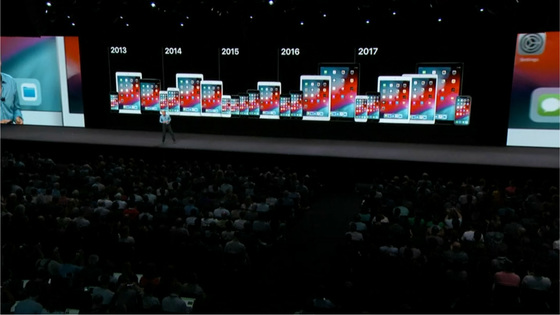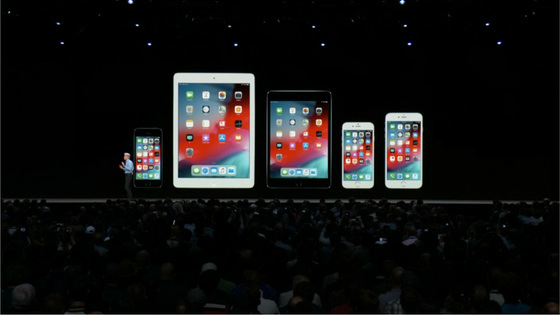 Up to 40% faster application launch on iOS 12. Up to 50% display on the keyboard, up to 70% faster for camera startup.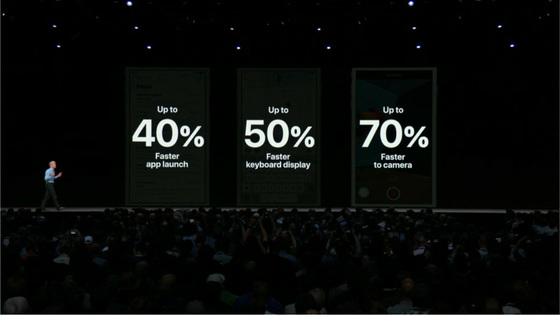 Although it may be somber things, by improving usability of each such application, it will evolve to a terminal that users can use more comfortably.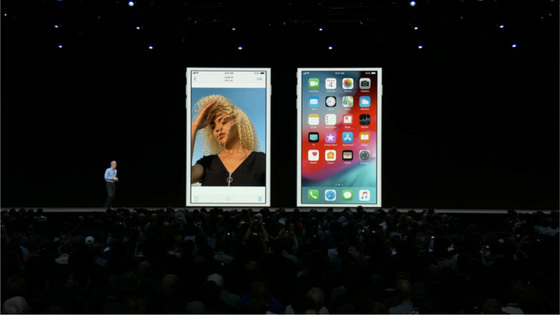 About CPU performance of iOS 12. On iOS 12, CPU operating speed is faster than ever.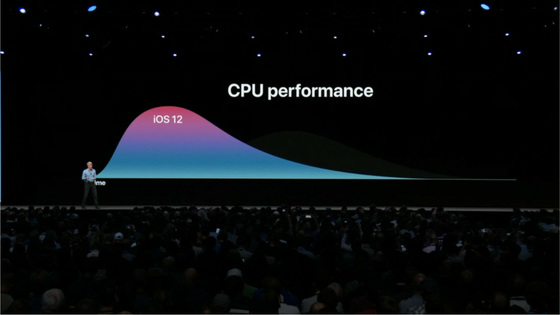 All displayed below are AR applications.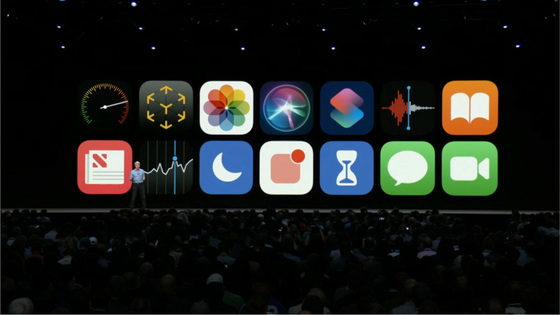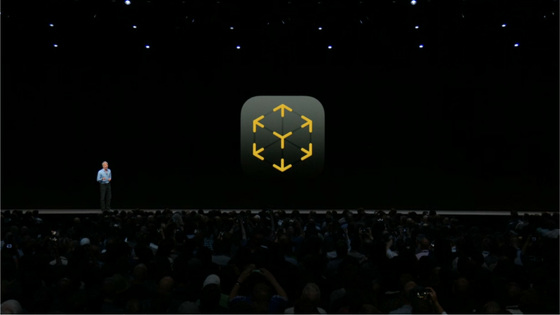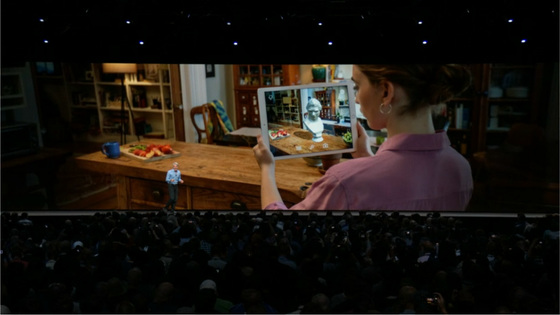 In addition, Apple cooperated with Pixar ......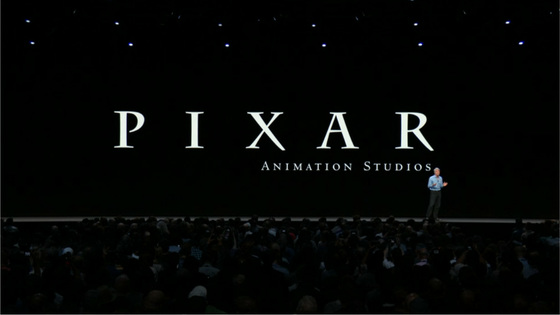 I have created a new file format for AR called "USDZ".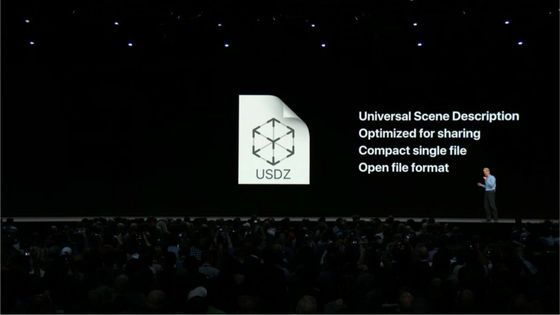 It can operate with multiple applications, "It's like an AR quick look," Craig Federigi said.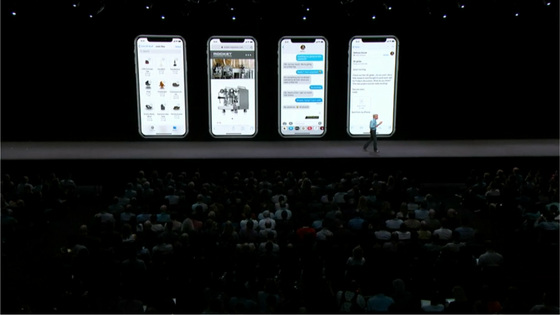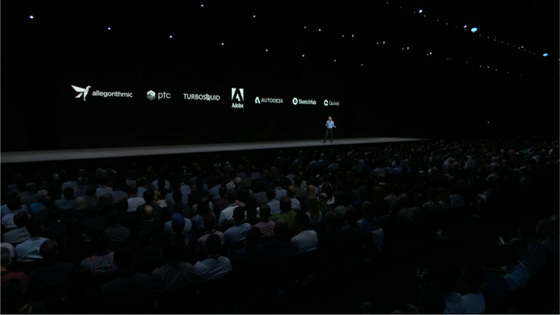 Here, Adobe's Abbe Palasnis CTO appears.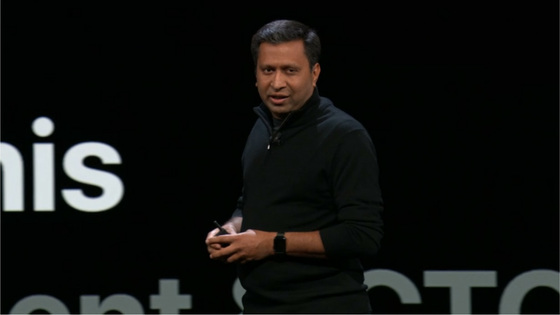 Adobe Creative Cloud natively supports USDZ.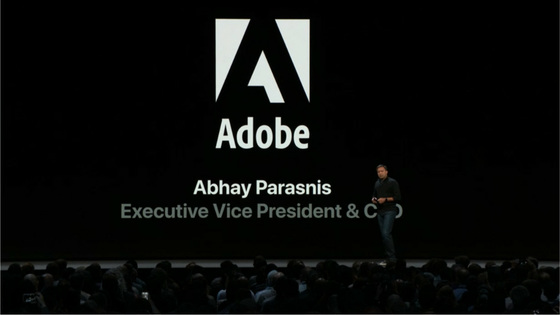 Introduction of major applications using ARKit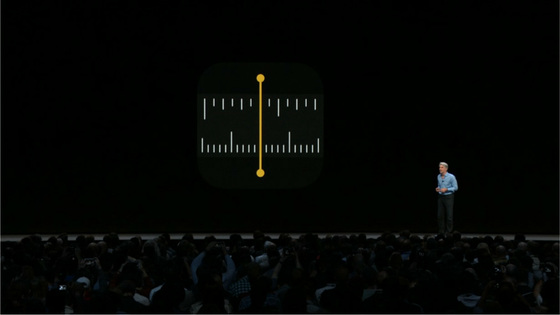 A bag placed on the stage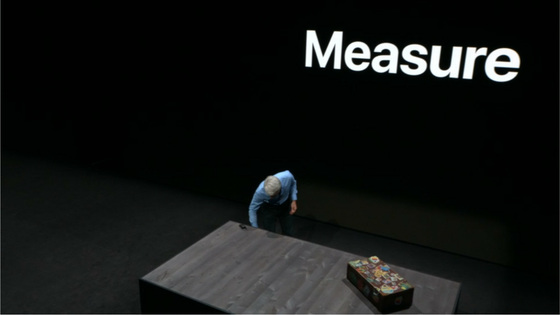 I will show this in a major application.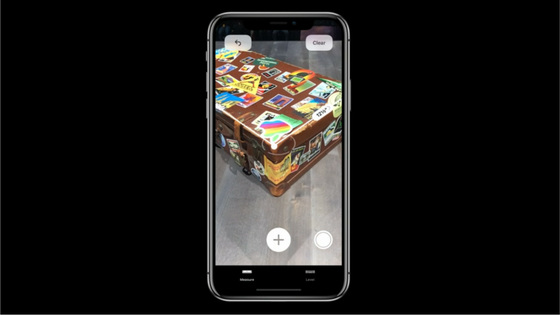 Then, the size of the longitudinal, sideways, and height of the bag was measured cleanly.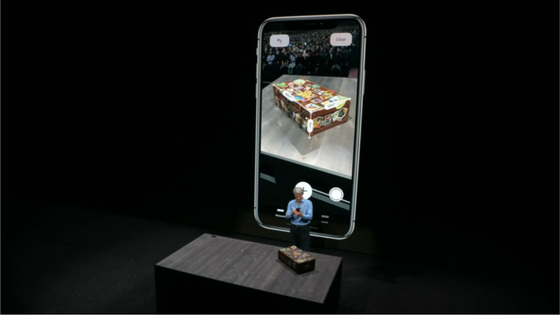 In addition, it is also possible to use one AR experience with multiple iPhones.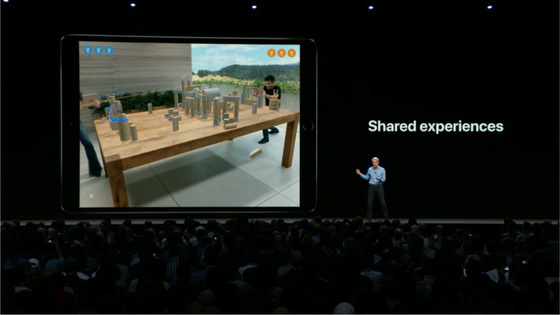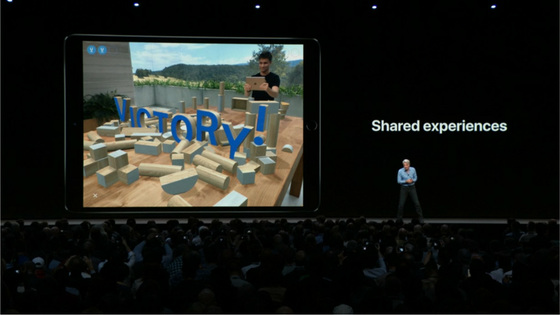 Lego's Martin Sanders appeared, and a demonstration of a new application suggesting the possibility of LEGO × AR started.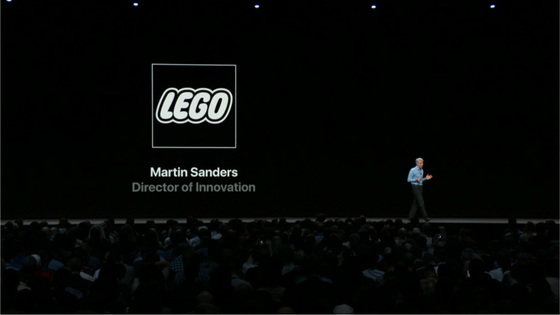 Mr. Sanders projecting LEGO placed on the table with iPad's camera.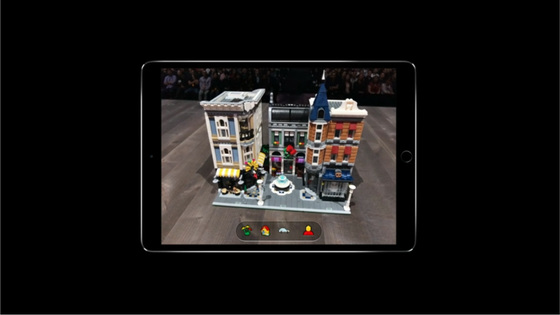 Just a simple Lego moves on the screen. Of course you can also zoom in and out the screen.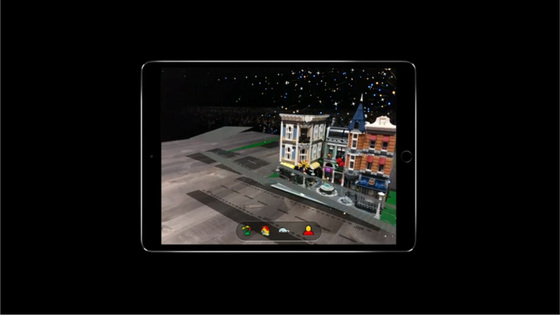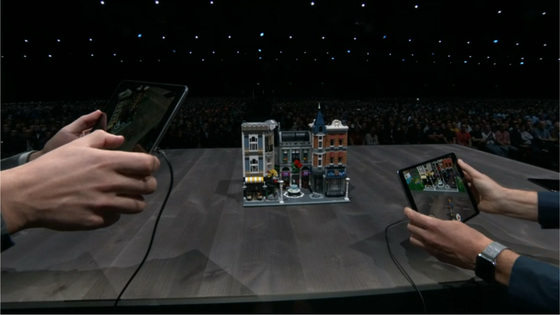 Moreover, it seems that the same AR experiences can be performed on multiple terminals.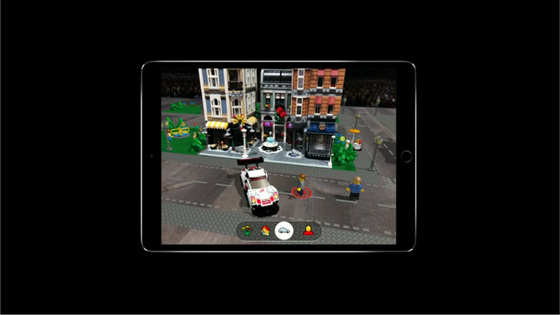 It seems that LEGO's AR experiences app will be able to experience the same AR experience with up to 4 people.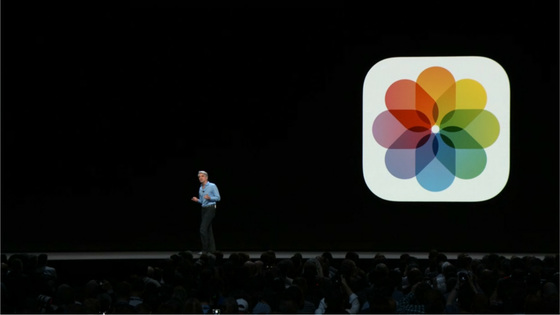 Further about the photo app.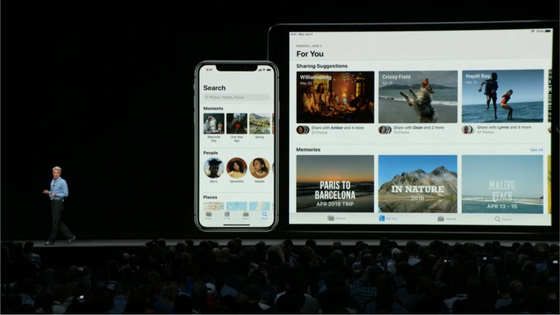 A function called "search suggestion (search suggestion)" is added. Apple's photo app allows you to highlight important moments and people important to the user, and you can also classify photos by location or category.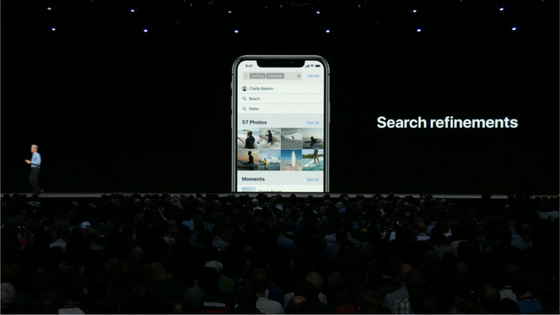 Here is a search suggestion function that makes it possible to make proposals such as "Share photos with friends in the picture".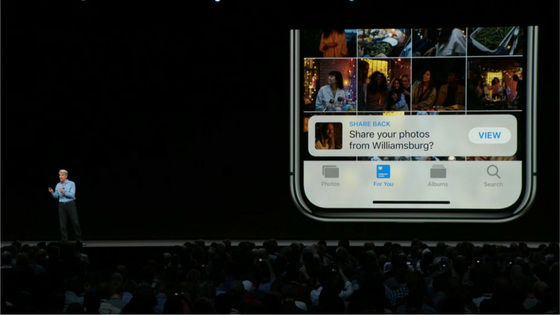 Of course, the photos are secured because they are end-to-end encrypted. By machine learning done on the device, the quality of the proposal will gradually improve.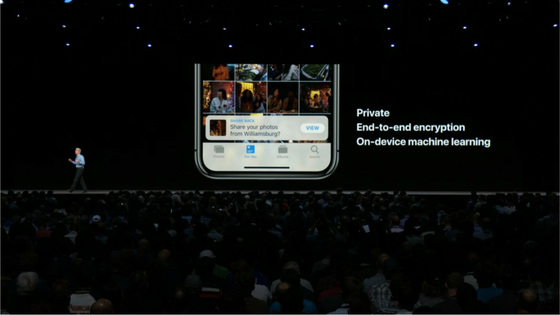 Furthermore, on "Siri" of speech recognition assistant.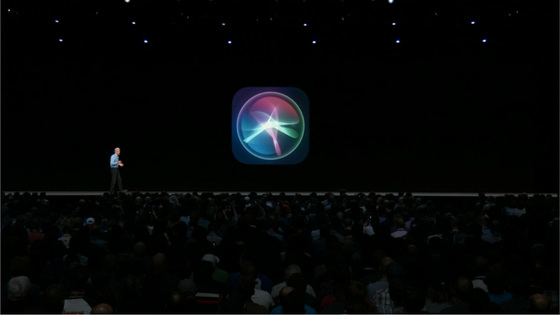 With "Shortcut" of the new function you can quickly launch any application via Siri.



For example, saying "Hey! Siri, I lost the key ..."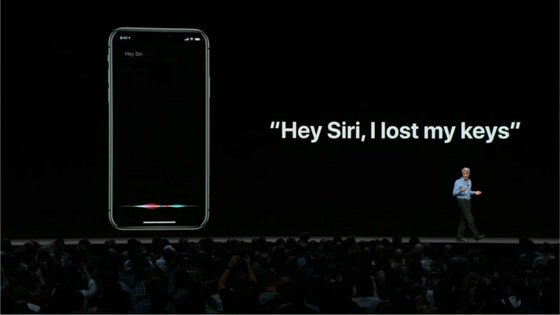 The installed lost item search app within the iPhone will be proposed.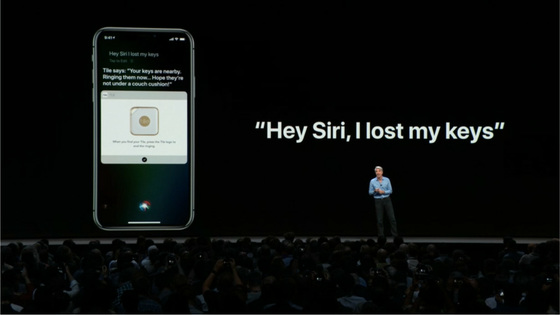 Furthermore, millions of applications will have an unbelievable possibility ... ...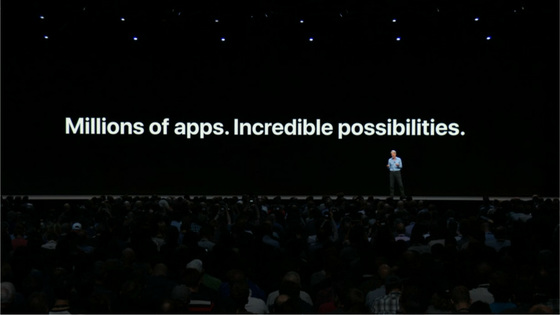 It is "Siri Suggestion" function.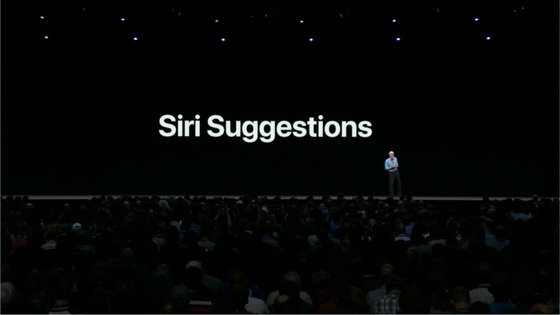 This is a function that can be added to the lock screen of the iPhone / iPad, By learning what you are doing everyday using the application etc., Siri gives various suggestions to the user "Why do you use this?" Something to give.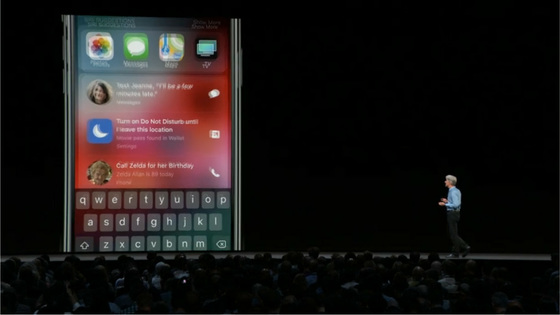 In addition, "Editor" allows users to form a simple macro-like system to improve Siri. Sensually it's like Alexa's skill. Although it may be difficult to say "to form a system", it seems easy to use just by combining pre-prepared tiles.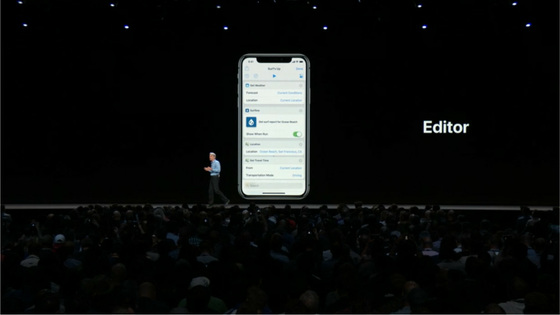 In addition, multiple apps will be updated.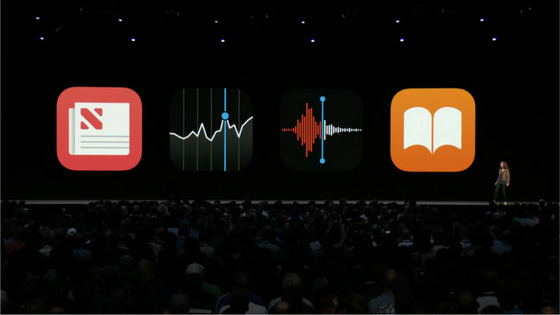 For example, a new browse tab appears in Apple News.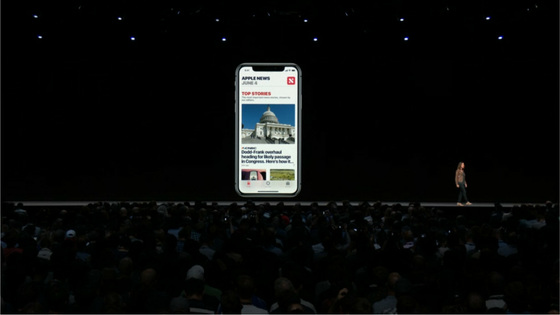 On iPad, the slide bar is displayed on the left side of the screen.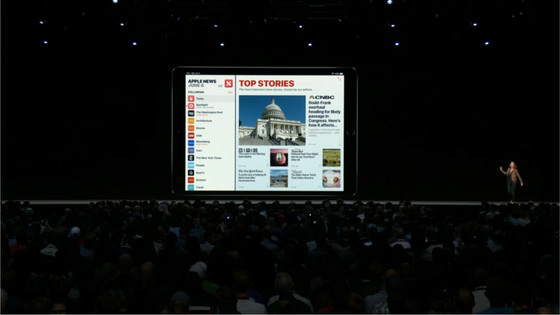 The stock price app has also been reconfigured and integrated with Apple News.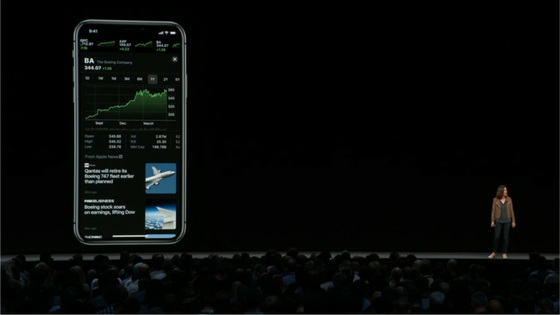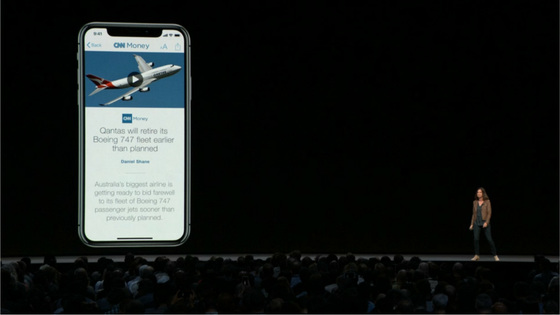 iPad version will also be reconfigured.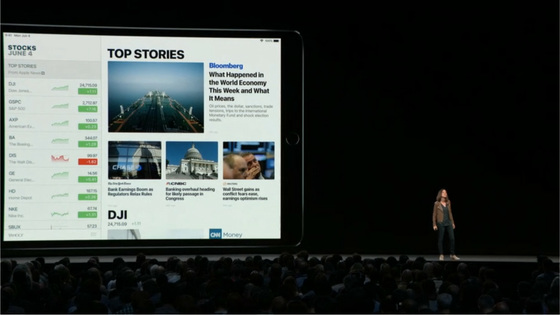 The voice memo application was also redesigned, further supporting iCloud.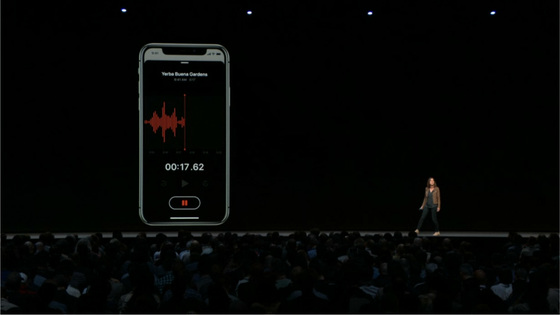 "Apple Books" also evolved into a new name and design.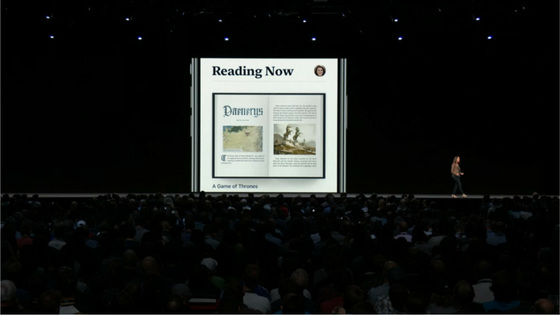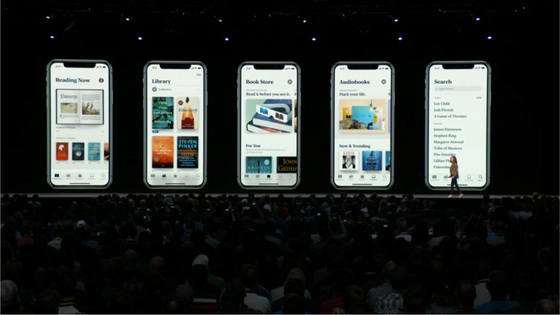 Next on the update of "CarPlay". Supports third party navigation system.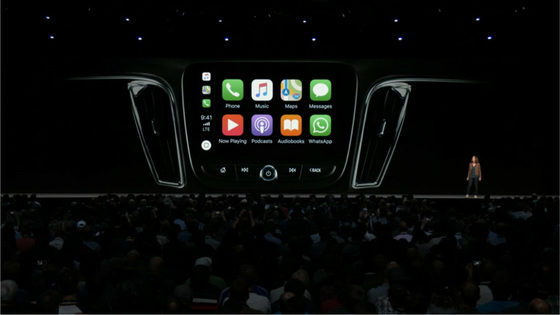 It is also possible to use Google map on CarPlay.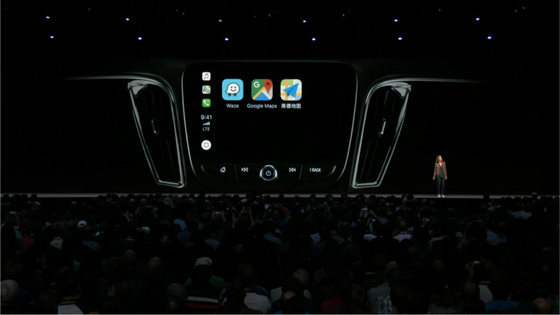 It is also possible to statize the usage time of the application and limit the use time of each application.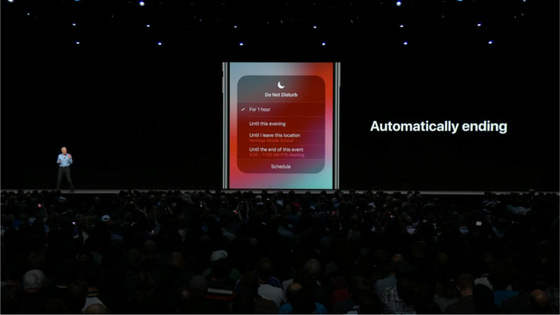 You can also check reports that summarize usage time of each application etc.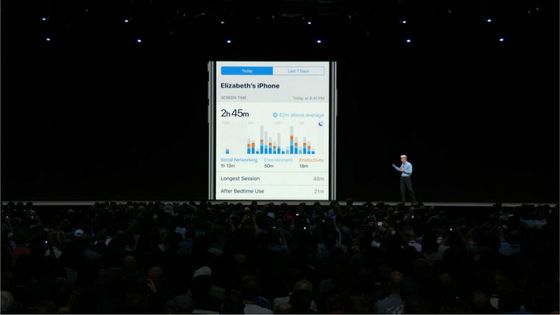 New animation motions will be added.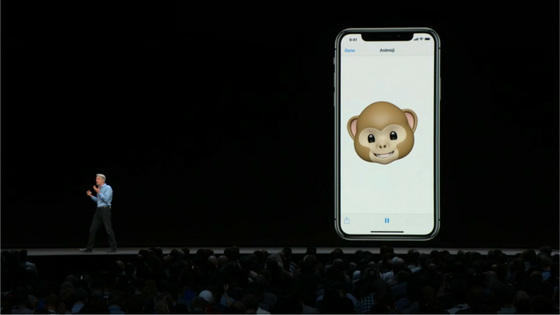 Tongue movement can be detected.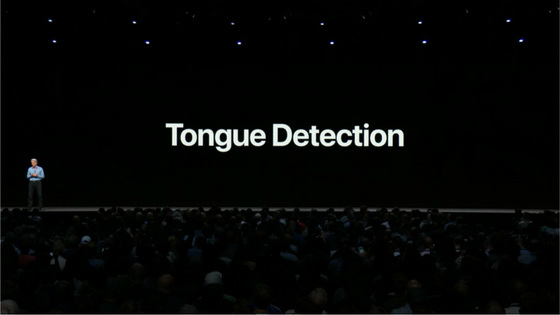 An animation letting out a tongue with veil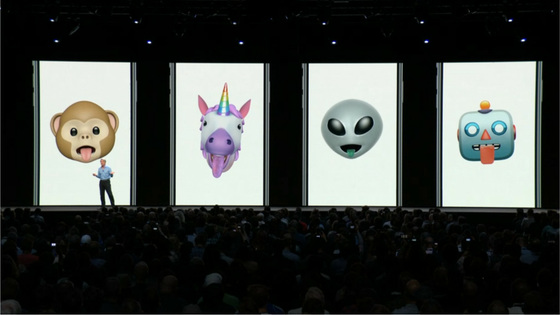 New animation letters include ghosts, koalas, tigers and dinosaurs.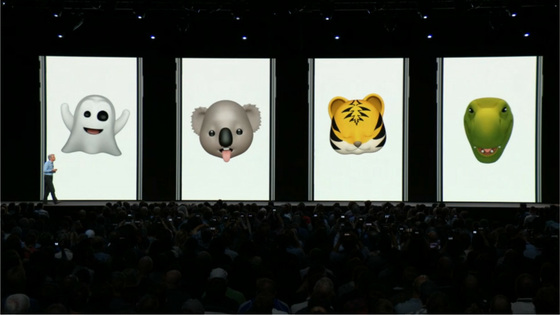 In addition, an animation character "Memoji" made by the user's own hand also appeared.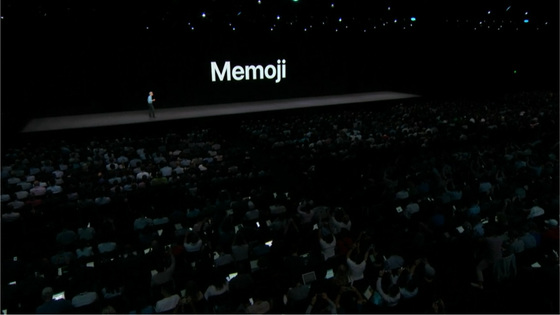 Memoji's setting screen looks something like this. The color of the skin ......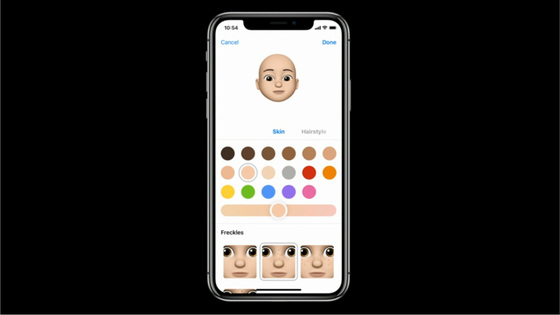 Hair style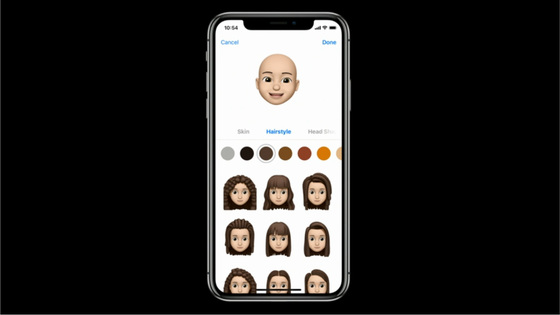 hair color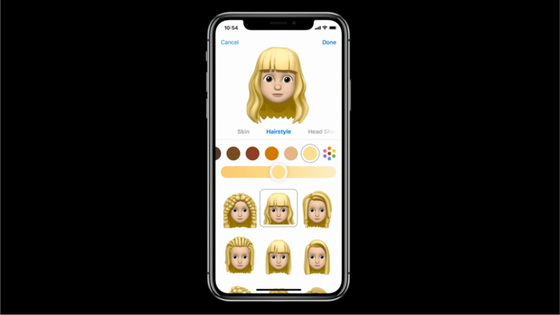 In addition, you can make original animated characters with pictorial style appearance using decorative items.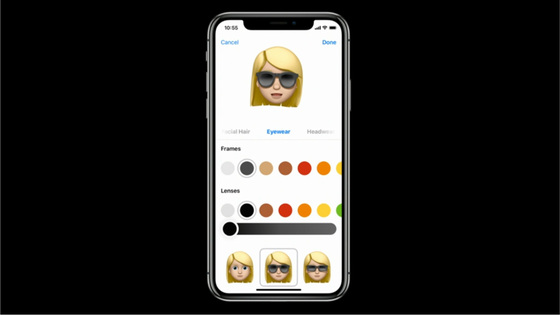 It is also possible to overlay 'Selfy' with 'Memoji' made by oneself.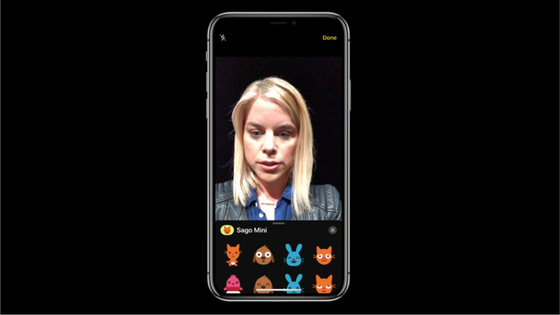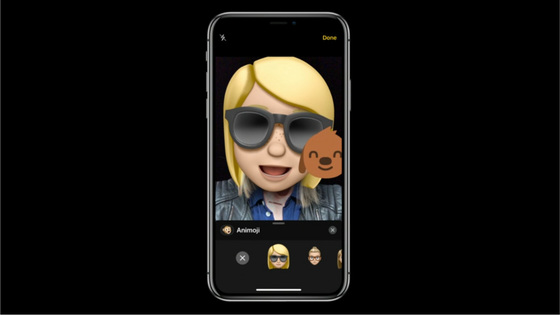 Of course you can also change the expression of "Memoji".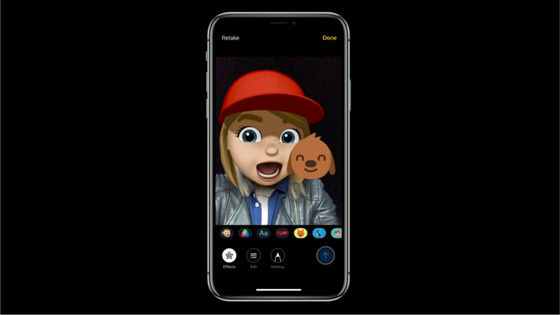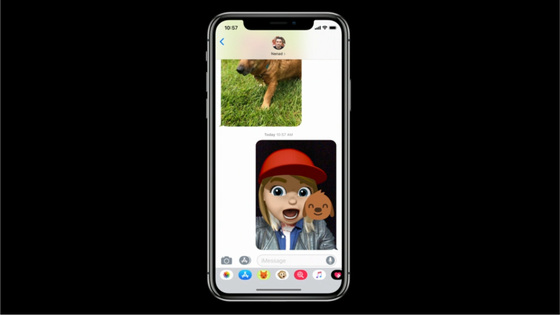 "Group FaceTime" function that FaceTime is performed by multiple people also appeared. Up to 32 people will be able to make video call at the same time.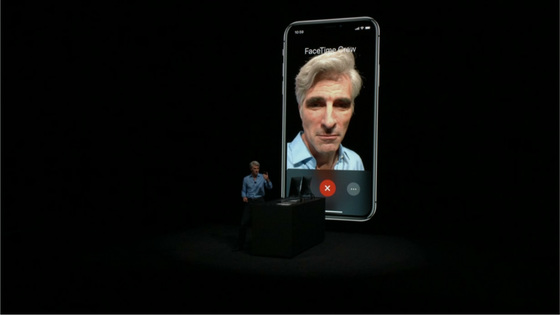 When people are talking with each other ......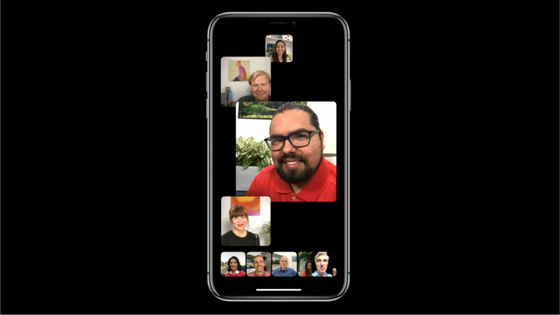 Tim Cook took part in Memoji on his face.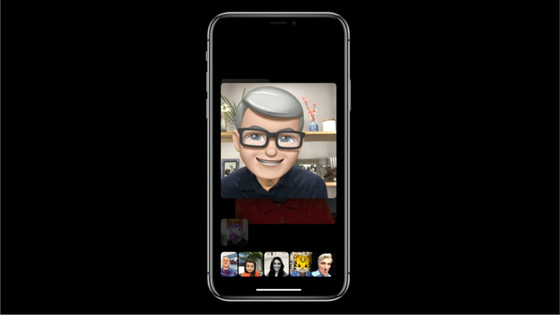 The iOS 12 is scheduled to be released this fall.

· Continued
The latest OS "watchOS 5" for Apple Watch has appeared, and "Walkie-Talkie" that can talk like a transceiver needs attention - GIGAZINE