Test operation of "world's first contactless payment terminal for street performers" that can be credited with a credit card starts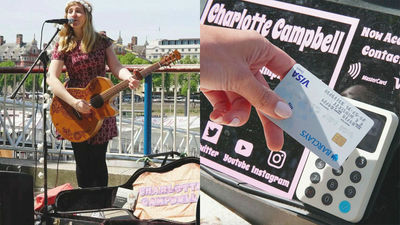 The introduction of non-contact payment system is advanced, such as transportation electronic money such as Suica · ICOCA and ETC · Apple Pay, which can be paid by cards and smart phones without carrying cash. However, on the other hand, it is a street performer who gets a living by giving a cash gift from the audience that is receiving the aftermath of caching less. In London, UK with many street performers, the world's first "A system that can pay taxes with non-contact settlement"Has been introduced experimentally.

Busking goes cashless with 'a world first' for London - BBC News
http://www.bbc.com/news/business-44271647

London launches world's first contactless payment scheme for street performers - The Verge
https://www.theverge.com/2018/5/28/17402034/contactless-payment-busker-street-performer-london-izettle

The British capital, London actively supports the activities of street performers, and led by Mayor Sadik Khan, a street performer support organization "Busk in London"Was established, and the event that street performers gathered from all over the world will perform various performances everywhere in London is held once a year. This project is Busk in London, the settlement company in Sweden ·iZettleWe are working together to cooperate.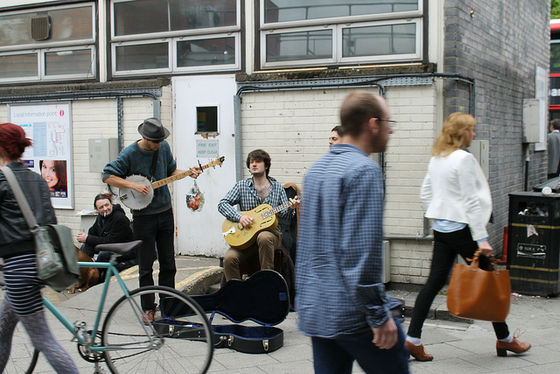 byFred Langridge

A few performers have tested iZettle's contactless payment leader for several weeks. A street performer sets the amount in advance to the leader, and places it alongside the guitar case himself.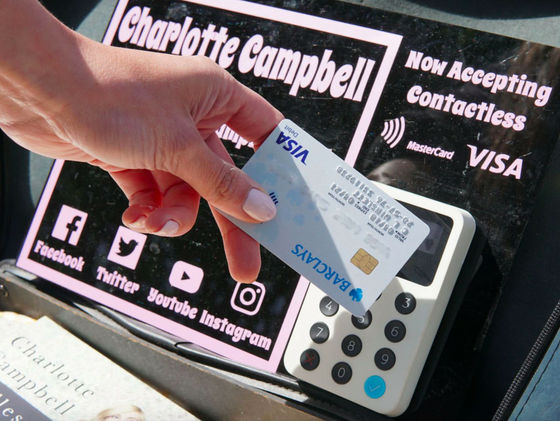 The audience can pay not only cash, but also a credit card simply by holding the credit card to a non-contact payment leader. In addition to credit cards, this non-contact payment reader can also pay from smartphone · smartwatch. According to Charlotte Campbell, a street performer who actually cooperated in the test operation, people who have never thrown a donation now will also donate, and when one person donates, another person tends to continue more and more I told you there was.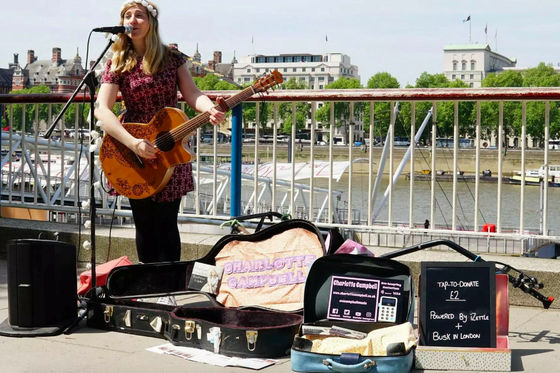 In London, it is planned that street performers will expand to use contactless payment leaders throughout London. Mayor Sadyk Khan said, "Through the throw to the street performers, new artists can hone their talents and gain opportunities to play in front of a lot, and iZettle will take the lead in this city We are glad that street performers are able to receive not only cash but also donations by card payment and London citizens will be able to support brilliant and talented London street performers " doing.

In addition, iZettle who made a non-contact payment leader for street performers has just been acquired in May 2018 at PayPal for $ 2.2 billion (about 240 billion yen). In addition to credit card payments, there is also the possibility of responding to PayPal settlement widely spread mainly in the United States. In Japan, it is extremely helpful to apply to flea markets and doujinshi sale of doujinshi besides street performers, so I'd like to expect it.