Influence more than 10 million flights and more than 4 million high-speed trains in China due to "social credit system" aiming at monitoring the entire nation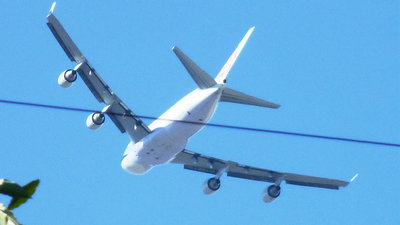 byemilyd 10

The Chinese government ranks social credit ratings of all citizens and conducts social management "Social credit system"We are aiming for introduction. The trial operation in some areas affected more than 10 million flights and boarding to over 4 million high-speed trains.

Social credit system must bankrupt discredited people: former official - Global Times
http://www.globaltimes.cn/content/1103262.shtml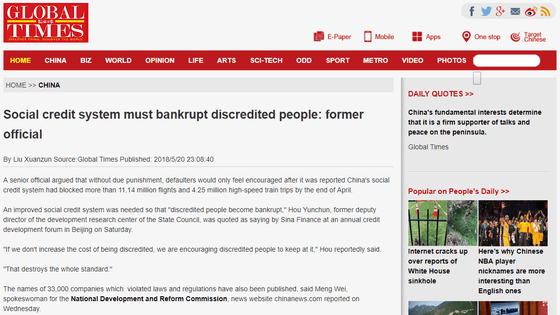 "Social credit system" is a new social management system that the Chinese government is aiming for introduction with the goal of 2020. It is aimed at ranking "social credit rating" based on the score by giving a score to each citizen by giving a penalty to violation to social rules.

Awesome whole people surveillance plan that scores points by net and reality violation and grades individual credit levels and makes it blacklist - GIGAZINE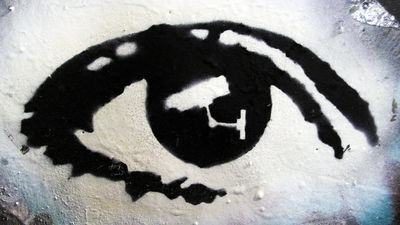 As a result, as of March 2018More than 12 million people have taken measures to ban domestic travel, The number of people who received domestic flight boarding ban was 9 million. By the end of April 2018, the total number of individual flights stopped was 10 million and the use of high-speed train was over 4 million.

Mr. Hong Yoon-cheon, Deputy Governor of the State Council Development Research Center, said that "people without credibility will go bankrupt," you can see that the result is as you intended.

At the same time, 33,000 cases of companies that violated laws or violations of rules have been released, indicating that the government will face difficulties regardless of corporations or individuals.
in Note, Posted by logc_nt