Game designer at the time talks about secret story of development of legendary puzzle game "Lemmings" that sold over 20 million books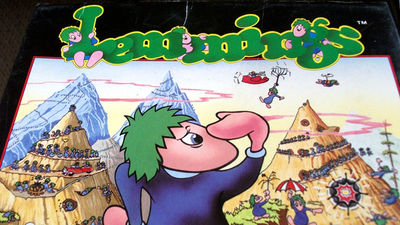 byCARL SPENCER

An action puzzle game that leads to the goal by giving various instructions to the large leming people coming down from the entrance "LemmingsMike Daley who was in charge of game design at "The Complete History of LemmingsI am publishing my memories of the time entitled.

The Lemmings Story - Part 1
http://www.javalemmings.com/DMA/Lem_1.htm

Lemmings was developed by a game company called DMA Design, and in 1991AmigaAs game software forPsygnosisIt was released from. "Lemmings" has recorded a huge hit with more than 20 million books sold, and it has also been ported to many platforms including various game machines and PCs.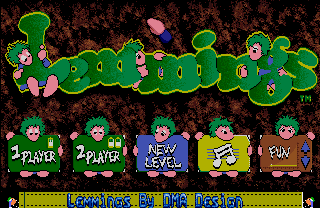 Before developing "Lemmings" DMA Design, Amiga andAtari STFor "Menace" "Blood Money" was released for shooting game. As a new title following "Blood Money", DMA Design was about to make a game that kept the enemy character Walker that appears in "Blood Money" as the main character.

However, when Daily Mr. Daily made a small dot picture animation, Mr. Russell Kay, one of the development staff, said, "You should do this as a game", so development of Lemmings will begin . Also, I made an animation that this human explodes and showed it, the staff got messed up. Especially Brian Watson who is one of the staff seems to have burst out laughing to the point where he fell off the chair. So, in this animation, rats known for their superstition to commit suicide collectively "Lemming"Was brought together and a game title" Lemmings "was born.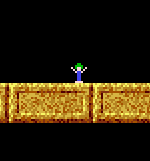 Eventually, the plan was settled like a puzzle game prepared skills such as "climber", "floater", "blocker" etc, with the Earth as the stage instead of the universe. In the limitation that only 16 colors are used, it seems that the various stages rich in variation were made while making it by several people. And, we finished ourselves by our own staff and adjusted the difficulty level of the game. Mr. Daily mainly created a difficult stage and Gary Timmons of the development staff was creating a simple stage that could be played even by children under 5 years old.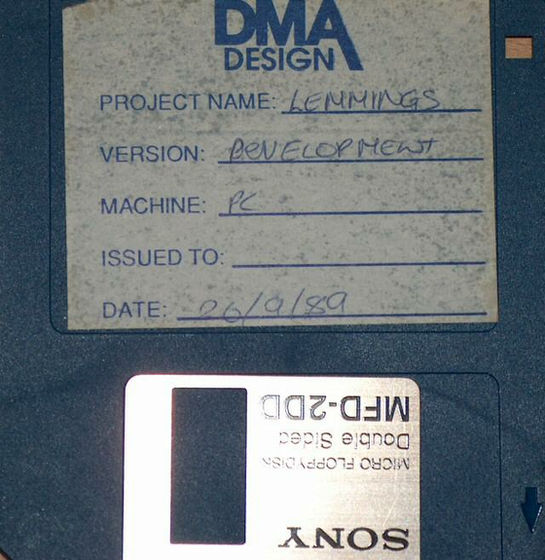 At one point, Mr. Daily thought about making a stage with the theme of number 5, "I made a stage to save 55% of lemming in 5 minutes 55 seconds with all 55 skills available" . However, as Daily himself performed the test play, it was not able to clear any way, so we increased the number of lemps and said, "With 66 full of all skills, we will save 66% of lemmings in 6 minutes" We changed to the stage with the theme of 6 and set up the terrain simulating the figure "666" on the stage.




However, in the Christian region, 666 symbolizes the devil "Beast figureIt is known as. Many complaints such as "Do you admire the devil?" Were given to DMA Design. Therefore, Lemmings'Super Nintendo Entertainment System(SNES) version and Mac version, the 666 stage has been replaced by another one. Mr. Daily seems that he did not think that the stage I made somehow would call such a big reaction.

Mr. Daily says that besides the visual design of the stage, music and sound effects can not be removed in talking about this game. Especially, the voice of Lemmings is handled by Mr. Scott Johnson's mother in charge of music, Mr. Daily said "If there is no sound effect including the voice of Lemmings, this game would not have been established" I recollect it.

Also, in the original Lemmings, the two player mode was also made, and the development staff said that they were playing with connecting a PC with a modem cable. Since it was possible to connect two mice to Amiga, when implementing multiplayer mode, it seems that the split screen was devised so as to become a split screen. However, in fact it was found that Amiga can not control two mice at the same time, Daily said that it was unfortunately deleted in the Amiga version. In addition, the Atari ST version that came out later said that two player mode was adopted.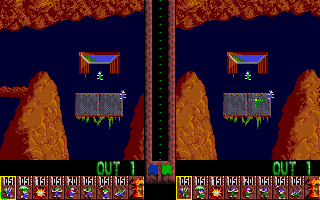 Lemmings was later released as an arcade version, and at that time a quite unusual trackball mounted chassis also appeared. Also, the two player mode was also implemented in the arcade version. However, Mr. Daily seems to have never seen a person who has played an arcade version of Lemmings' two player mode, even though the Internet has become popular.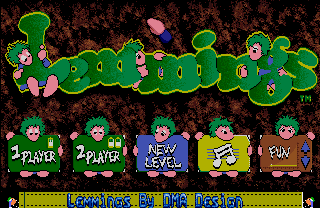 "There are a lot of people claiming to be involved in the first Lemmings, but in reality there are at most ten people," Daily says. On the ending screen that you can see after clearing the Amiga version of Lemmings, a group photo of the development staff including Mr. Daily will be displayed along with the reming.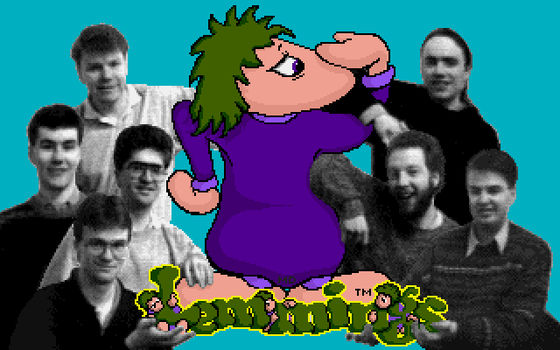 In addition, Mr. Daily and the title developed by DMA Design after "Lemmings", the high degree of freedom and violent and radical depiction are popular "Grand Theft Auto"is. DMA Design was later acquired by Rockstar Games and renamed as "Rockstar North", the latest work "Grand · Theft Auto V"We are involved in development until about.
in Game, Posted by log1i_yk