What is the pre-boarding review of Ben Gurion International Airport, which is said to be "the world's most strict"?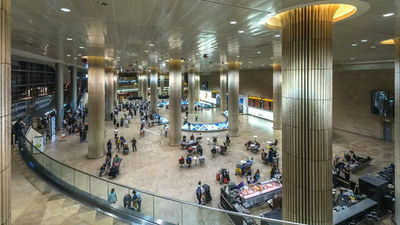 There are airports in every country around the world, many people take an airplane every day, traveling and doing business across borders. At all airports, we check passengers before boarding to prepare for things such as terrorism, and even among such airports in the world, it is said that "Israel's most severe security system"Ben Gurion International AirportA movie that explains about the security system of You are released on YouTube.

How to Design Impenetrable Airport Security


In the survey of 2015, I will be in charge of pre-boarding review at American airportUnited States Transportation and Tourism Administration(TSA) had revealed that 95% of the prohibited items such as drugs, explosives, and weapons were missed.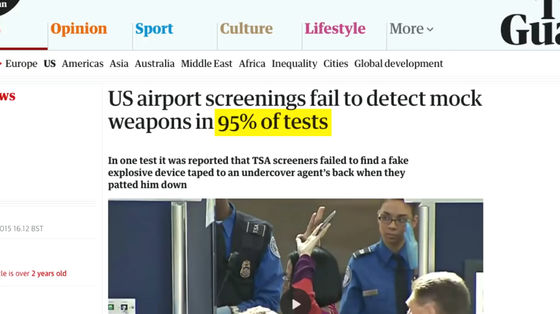 In the survey of 2016, the miss rate has not changed, but in 2017 the accuracy improved somewhat, but still the miss rate was 70%.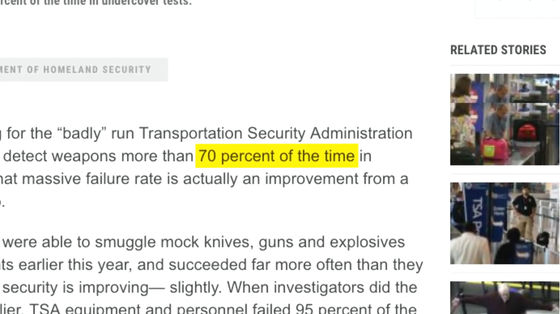 The pre-boarding examination is done by skipping the time of those who want to move smoothly by airplane, but on the other hand there are still doubts about its accuracy.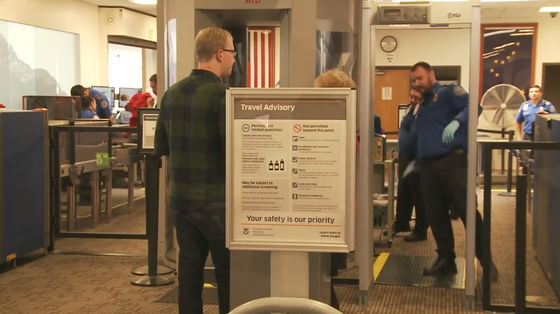 All international civil aviation is an organization of the United NationsInternational Civil Aviation Organization(ICAO) under the control of various regulations are under way.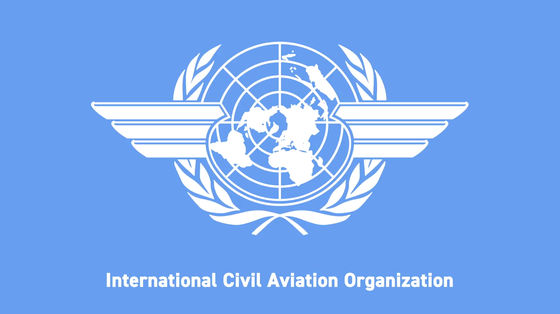 ICAO has also stipulated airport security measures to facilitate air travel around the world ......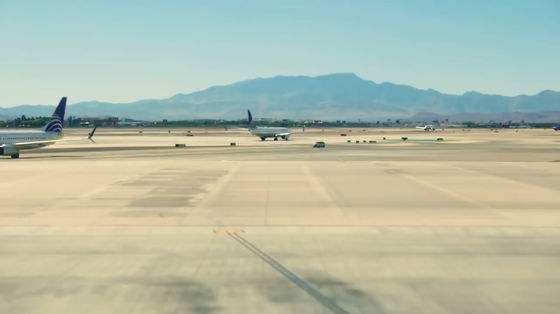 Regarding the wording, it is merely stating that "it is necessary to prevent bringing in of dangerous goods", and it is not an agreement on concrete measures.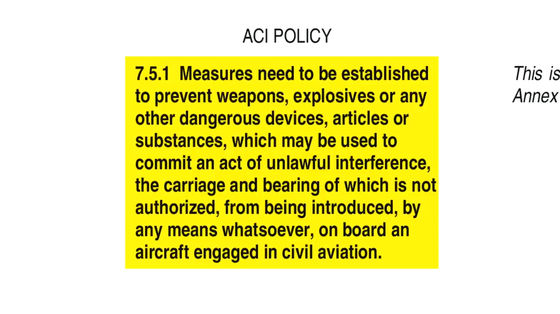 Basically, in many airports, we carry baggage inspection and physical examination before boarding to prevent weapons and dangerous goods from bringing in to satisfy the requirements defined by ICAO.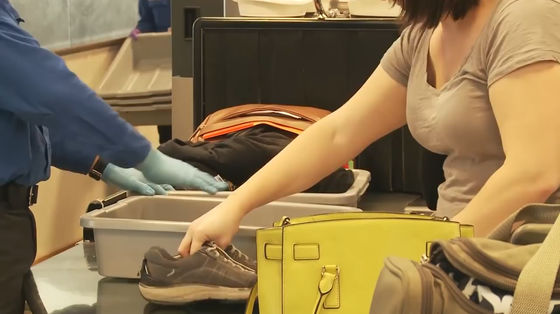 In the pre-boarding inspection, baggage X-ray inspectionMillimeter waveScanning by body, check by metal detectors, etc. are done.



Although careful pre-boarding assessment is necessary for security, it is uncomfortable for passengers and there are a lot of voices of complaints. Therefore, without checking the contents of direct baggage, there are many cases that the check is ended only by X-ray inspection.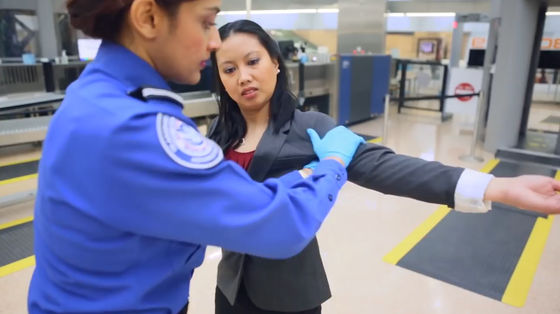 In 2001Simultaneous multiple terrorist incidentsSince then, planes that departed from the United States have never committed deaths due to acts of terrorism. In that respect, it can be said that TSA is fulfilling his duties.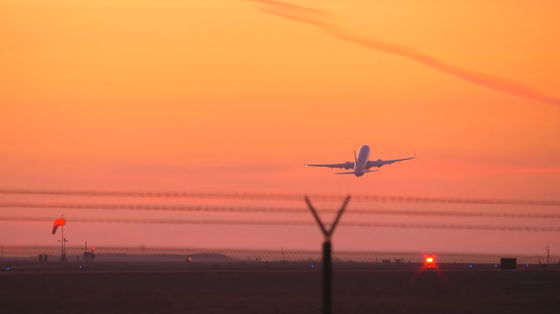 As of May 2018, the airport taking the best security measures is said to be the Ben Gurion International Airport of Israel. Although it is an airport that exists in a politically unstable area, the aircraft that flew away from Ben Gurion International Airport has never been hijacked or encountered terrorist.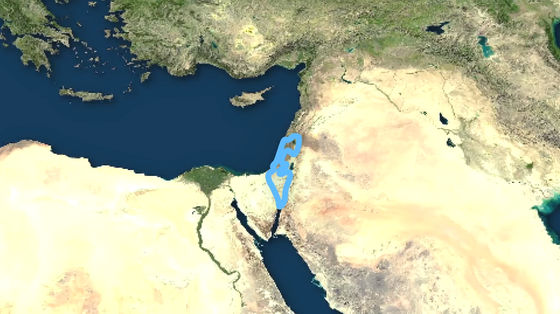 What makes superior security measures at Ben Gurion International Airport is not a scanning device with very high performance technology.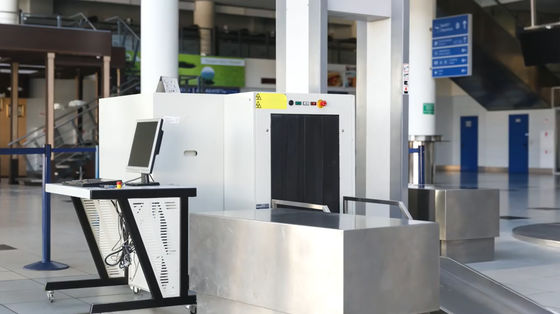 It is difficult to detect weapons such as plastic explosives and nonmetallic blades at Ben Gurion International Airport, which uses the same metal detectors as the United States and Europe.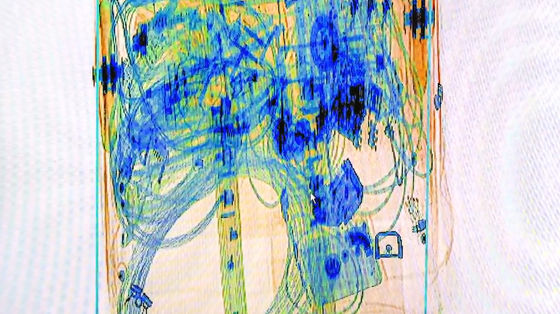 It is said that the security of Ben Gurion International Airport is directed not to weapons but "people".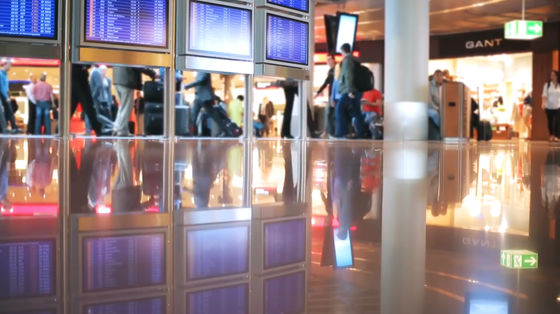 Before passengers arrive at the airport, cars entering the airport will pass a security checkpoint one mile (1.6 km) from the entrance of the airport. From that point on, Ben Gurion International Airport safety measures have started, and security guards carefully check the car and check if the suspicious person is about to approach the airport.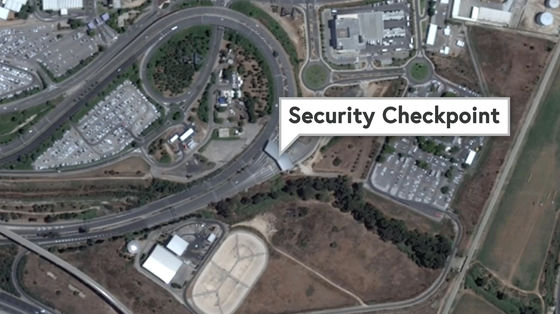 A trainee trained in the air is constantly patrolling, checking whether there is a suspicious behavior or a person who is unnaturally nervous.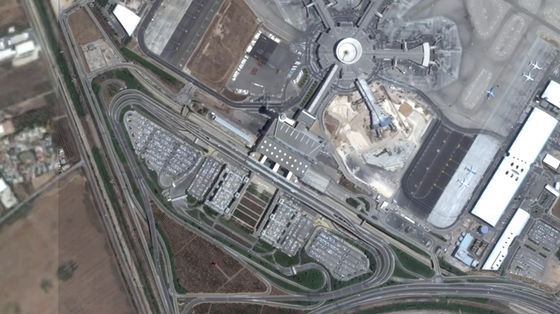 Subsequently, an interview will be conducted from passengers to passengers before the passenger's pre-boarding review begins. Passengers passing through Ben Gurion International Airport are all surprised at interviews that are so strict that they can not be seen at other airports.



This interview is the key to security at Ben Gurion International Airport. In the interview survey, the standard question "Where do you live?" "Why did you come to Israel?" ...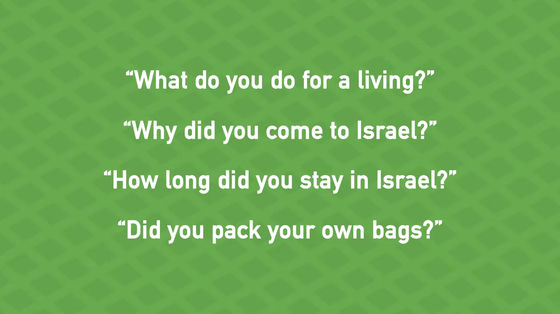 We will ask you personal questions such as "What school was you attending?" "When did you move last?" As a result, the staff will check whether the passenger speaks freely and whether the passenger is unnaturally upset.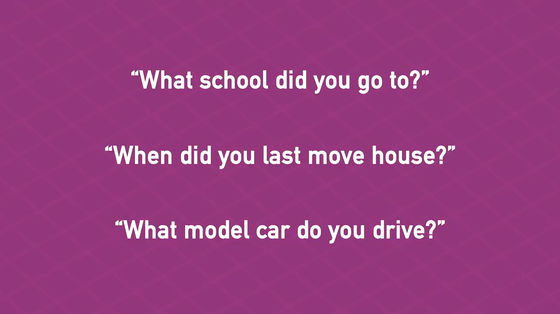 When the interview with the passengers is over, a separate bar code is given to the passengers. The first number in the barcode is divided into 6 stages, 1 to 6, and the larger the number, the higher the risk of the passenger is considered. People whose numbers begin with 1 are estimated to be of very low risk, but ...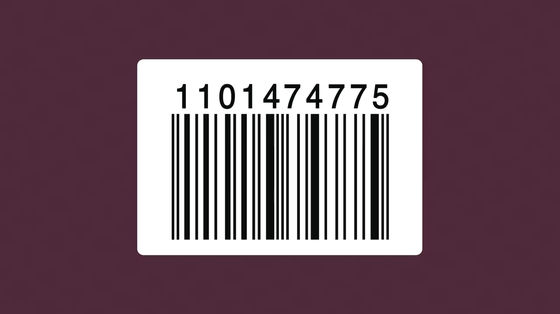 A person starting from 6 is considered to be a "very dangerous" person, and a strict boarding pre-assessment will be conducted.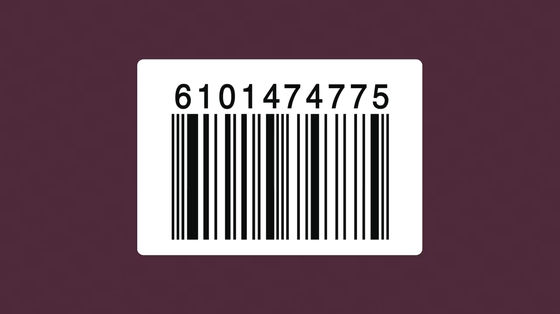 Risk judgment of passengers is done not only by interviews but also by individual profiling. In terms of Israel's security, elements such as 'male', 'single travel', 'young' and 'Arab people' are regarded as factors increasing passenger risk and are criticized internationally as being "racist" It is said that.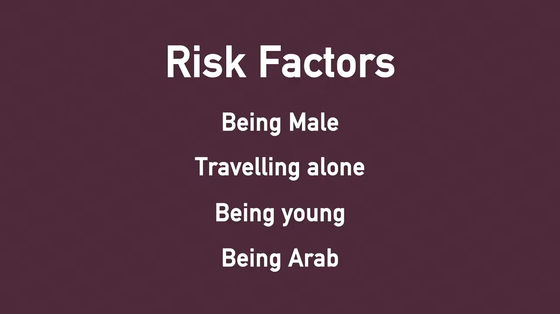 However, Israel, who is in tense state with the neighboring Arab countries, said that it is "a necessary measure for security" and will not cancel the risk judgment by race.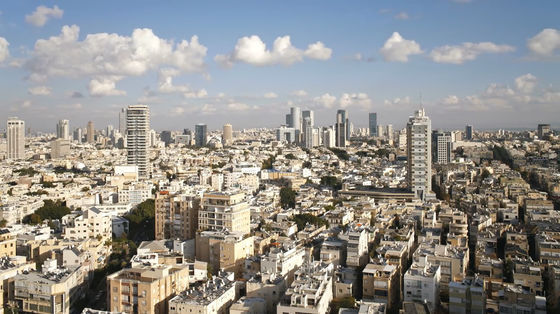 Arabs are almost definitely judged as "Risk 6", and Westerners who are not Israelis are also highly likely to receive high risk judgments such as "4" and "5".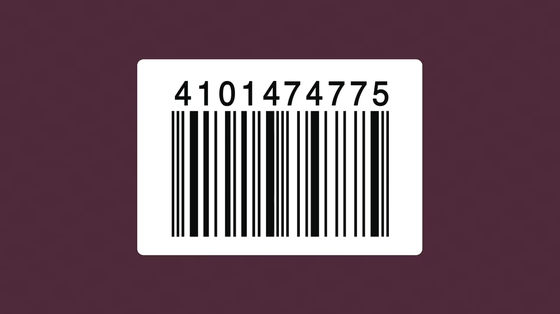 Passengers' baggage is subject to normal X - ray examination, and vacuum checking in the decompression chamber is also carried out to confirm that it is not a detonating bomb at a certain altitude.



The passenger will take a physical examination in the meantime and receive the bag. Passengers who received the high risk judgment checked the baggage further by a staff manually ... ...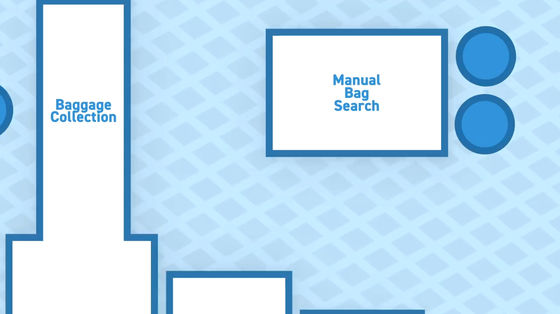 It seems that there are also cases where you will be interviewed again.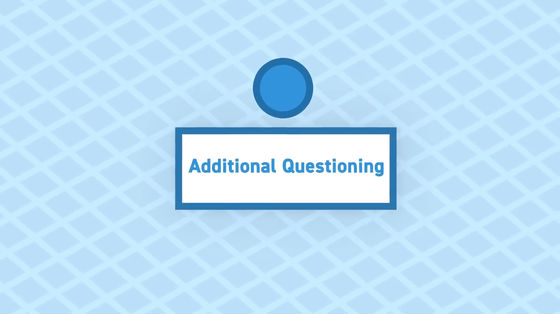 Security does not end when you get on an airplane. Airplane guards are missing in passengers on an airplane that flew Israel and are sitting near high-risk passengers and monitoring them.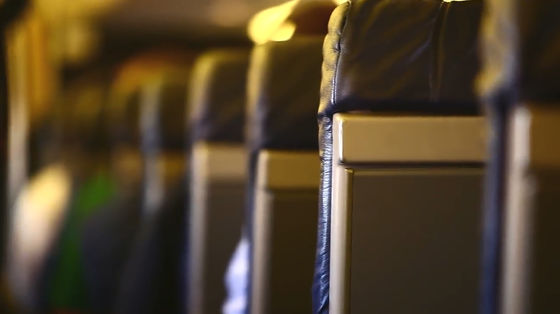 The guard possesses an alert button that communicates with the pilot, and in case of an emergency, it will take countermeasures such as pushing a button to communicate with the pilot and attempting a steep descent to defeat the hijackers.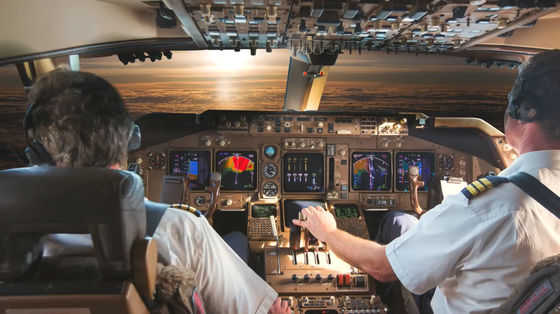 It also monitors attacks on aircraft with radar, and carries an aircraft flying body as a substitute for airplanes to prepare for external attacks.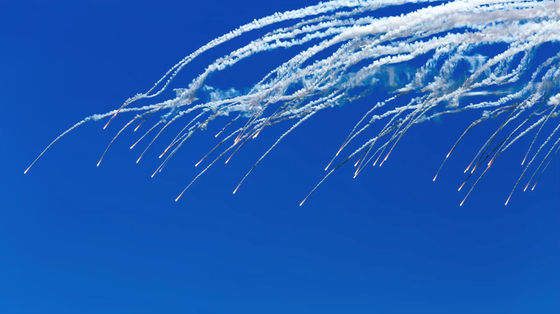 Israel's state-owned airlineEl Al AirHas taken the same security measures as Ben Gurion International Airport against aircraft entering Israel at airports other than Israel.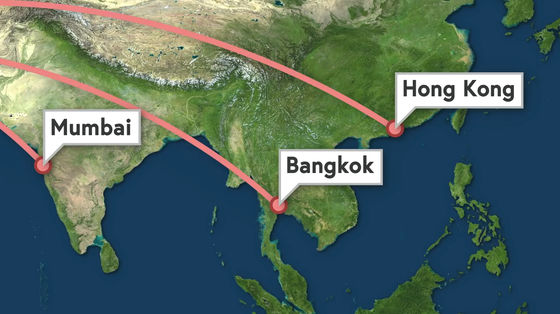 Although Ben Gurion International Airport is a very safe airport, it may be difficult for airports in the world to take similar measures. The number of passengers at Ben Gurion International Airport is about 20 million per year,San Diego International AirportYaBerlin · Tegel AirportAbout the same number. Although neither is a small airport, it is never the largest airport, so it is difficult to take similar measures at airports with more users.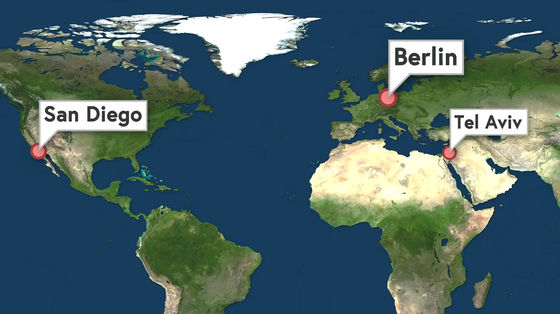 In addition, Israeli racial-based security systems are ethically unauthorized or violate in many countries.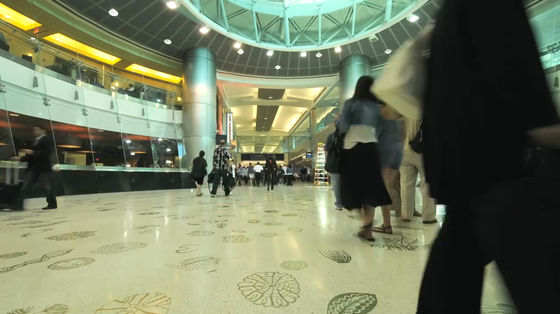 However, it is also true that many countries are keenly interested in the security system of Ben Gurion International Airport, and in some parts of the United States and Germany, it is important for Ben, I am referring to Glion International Airport.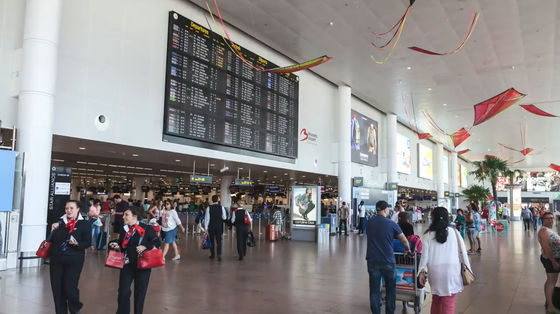 Many passengers dislike taking a long time to pre-boarding assessment and at the same time are dissatisfied with paying an additional fee for the security system.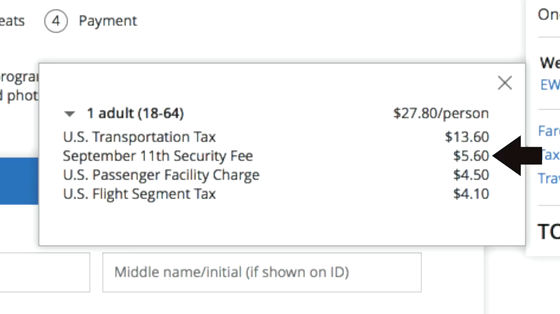 According to estimates, TSA is spending $ 667 million (about 77 billion yen) to prevent the death of one person, considerable expenditure is spent to protect human life.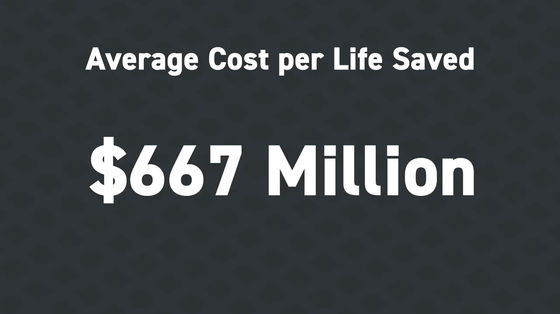 Passengers must arrive three hours before the flight because Ben Gurion International Airport takes a very long time to board. Security costs are expensive and time consuming, too much cost to pay too much can lead to a decline in willingness to use the aircraft.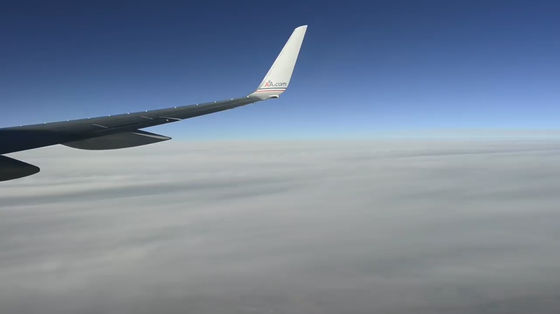 The fact that the airport security system saves human lives as it works hard is unobservable, so there are parts that it is hard to understand exactly how effective it is.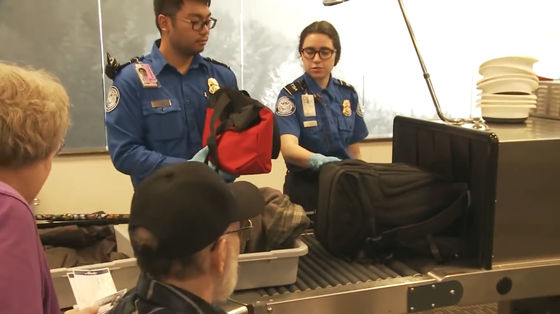 Pre-boarding review systems in each country are struggling to combine strict security and rapid processing.