Smaho "Hydrogen" equipped with RED holographic display appears soon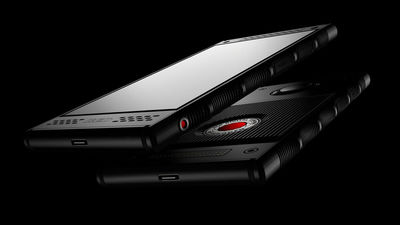 Professional use of digital cinema camera manufacturerREDSuddenly announced, the world's first smartphone with holographic display is "Hydrogen"is. American major carriers AT & T and Verizon reveal that the appearance of this "Hydrogen" will be summer 2018.

RED's Hydrogen phone with 'holographic display' is launching soon
https://mashable.com/2018/05/17/red-hydrogen-holographic-phone-att-verizon/

Hydrogen is the first Android smartphone equipped with holographic display in the world. Regarding the holographic display mounted on Hydrogen, not only 2D contents as usual but also 3D / VR / AR / MR etc. are supported, furthermore, it corresponds to "RED Hydrogen 4-View" of exclusive contents, 2D Content / 3D contents / holographic / multi-view contents / interactive game contents can be seamlessly switched, but other details are unknown.

Upon sudden announcement in July 2017, the following rendered images and terminal price of $ 1195 (about 130,000 yen) were revealed and topic became a topic.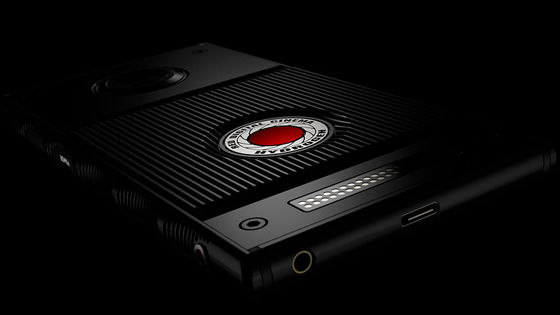 After that, YouTuber · MKBHD popular in the smartphone area got the opportunity to touch the final design prototype of Hydrogen and the testing machine of the holographic display, and from that appearance, it is good what kind of terminal Hydrogen will be It has become like. The following article shows how Mr. MKBHD actually gets Hydrogen's prototype.

The world's first holographic display equipped smartphone "Red Hydrogen" final design mock and camera housing system will be released in movies - GIGAZINE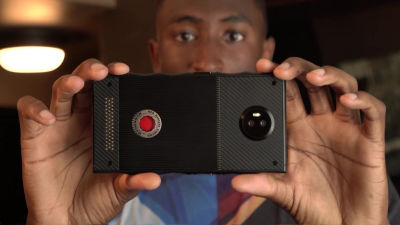 Mr. MKBHD who also experienced the holographic display test machine, but it was not released in the movie because it was a test machine in the development stage. However, Mr. MKBHD smiled unexpectedly, and its quality seems to be at a level that can be impressed.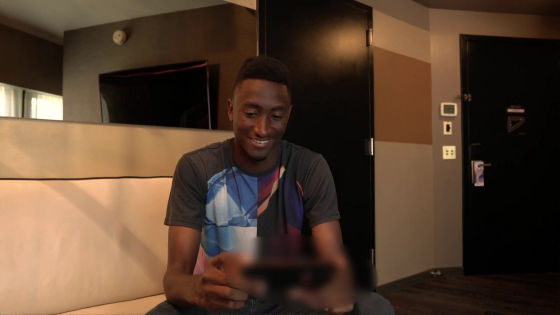 AT & T and Verizon are announcing that Hydrogen will be released in the summer of 2018. In addition, the specifications etc are still unknown, both companies do not disclose the selling price. Both companies also revealed the existence of the platform "Hydrogen network" for movie contents photographed by Hydrogen's "4-View" camera, but details are unknown as well.