Apple plans to utilize Drone's aerial shots to improve the quality of "map"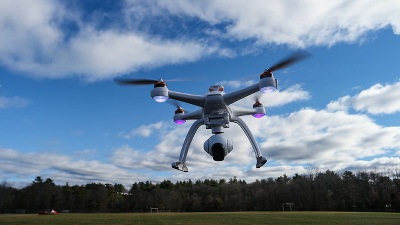 ByC. C. Chapman

On May 9, 2018, 10 companies, including Apple, were granted Drone 's flight permission in the regulated area by the FAA (Federal Aviation Administration) in the United States from the Department of Transportation. Based on this permission, Apple clarifies policy to use various drone to acquire various data of urban areas and to improve the quality of "map" function.

Apple confirms use of drones to improve Apple Maps, says privacy remains a priority | 9to5Mac
https://9to5mac.com/2018/05/09/apple-use-drones-to-improve-apple-maps/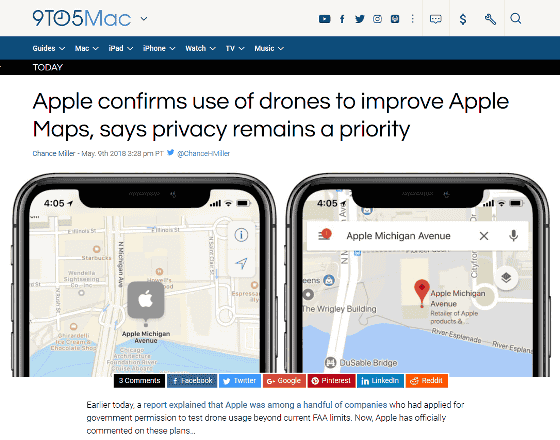 This special permit grants exemption from FAA regulations experimentally for the purpose of utilizing unmanned aerial vehicles. Ten companies have obtained permission this time, including Project Wing under the umbrella of Alphabet, as well as AT & amp; T Inc, Intel and Airbus SE of telecommunications companies, including Apple. In order to obtain permission, it is necessary to apply beforehand, and 149 applications have been made, but Amazon and DronMaker's DJI that was also applying was included in 10 companies that got permission It is not.

U.S. drone program taps Alphabet, passes over Amazon, China's DJI | Reuters
https://www.reuters.com/article/us-usa-drones-companies/u-s-drone-program-taps-alphabet-passes-over-amazon-chinas-dji-idUSKBN1IA2WC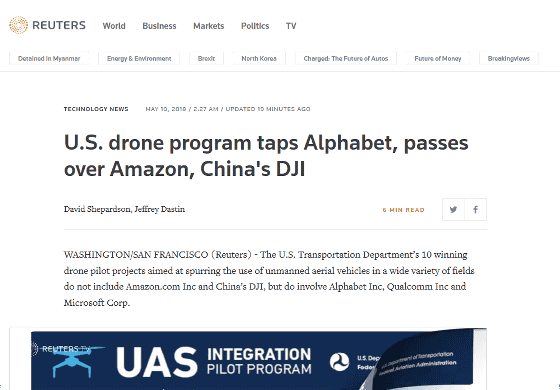 After receiving this permission, Apple revealed to Reuters to improve the quality of "map" by photographing the urban areas using drone. Up to now, online map services such as Google maps have taken aerial photographs using satellites and aircraft in service, but it seems that Apple is a policy to utilize aerial photographs using drone.

This is consistent with the efforts that Apple has done so far. The contents reported in the past included policies to update information on newly constructed roads and constructions, in addition to using image data.

Apple overwhelms the potential to improve the official map application using drones for Google Maps - GIGAZINE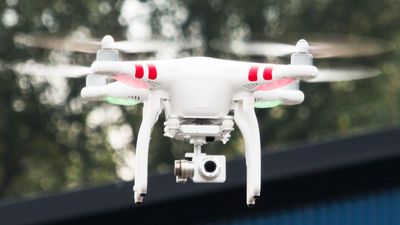 By using a drone that can fly low altitude was not possible with conventional aircraft, it is becoming more while the image data, such as high-definition city may be able to use, it can not be ignored problems privacy. Apple is also paying attention to this point, "Apple is committed to protecting the privacy of people, doing the process of publishing the image after putting a blur on the number plate of the face and car "We are declaring our policy.

Regular updating of satellite images has also been done regularly, but using drone is expected to lead to more real time information. Apple already has similar permission in the North Carolina state of the USA, and I am concerned whether future efforts will be done throughout the United States and even around the world in the future.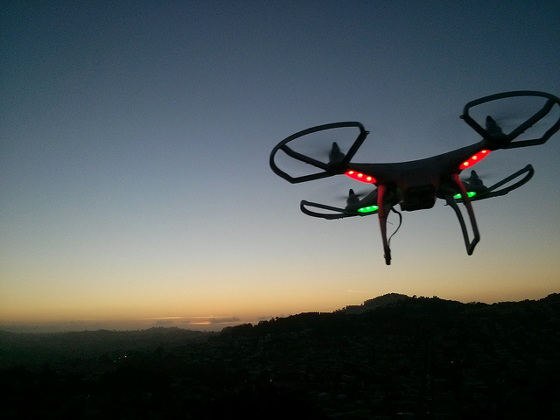 Byarbitragery