Ministop's "halo halo fruit ice strawberry" which sold 2.8 million meals for a month was renewed and tried it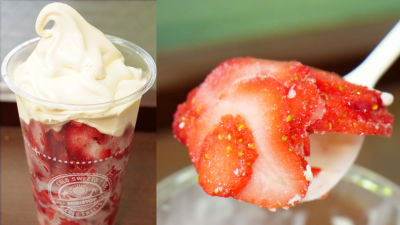 Ministop's summer limited sweet means "Makozeki" in Tagalog in the Philippines "Halo Hello"It was an explosive hit as soon as it appeared in 2017, a popular flavor of 2.8 million meals sold out in a month"Halo halo fruit ice strawberry"Has been renewed since May 3, 2018 (Thursday) has appeared. This time fruit ice strawberry used "frozen strawberry" which frozen strawberries instead of ice instead of ice, but as I said that the feeling of crispness was improved, I actually tried it.

Halo halo fruit ice strawberry | Merchandise Information | Ministop
https://www.ministop.co.jp/syohin/sweets/halohalo/kooriichigo2018/

"Halo Hello" Season starting from 4/20 (Fri)! The first bullet, "Uji green tea" for the first time in 4 years, the second flavor appeared, last year's big hit "fruit ice strawberries"
(PDF file)https://www.ministop.co.jp/corporate/release/assets/pdf/20180418_10.pdf

I came to Ministop.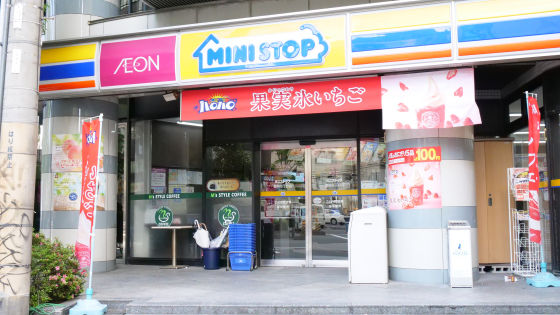 There was a poster in front of the shop notifying the appearance of "halo halo fruit ice strawberry" with the phrase "new sensation!" While many halo halos use ice, this flavor uses a slice of "frozen strawberry" that strawberries were frozen. This item is a total of 4.5 million meal stocks from the lessons sold out in 2017PreparingSo I can tell you the confidence of Ministop against this flavor. I will order such fruit ice strawberries (320 yen including tax)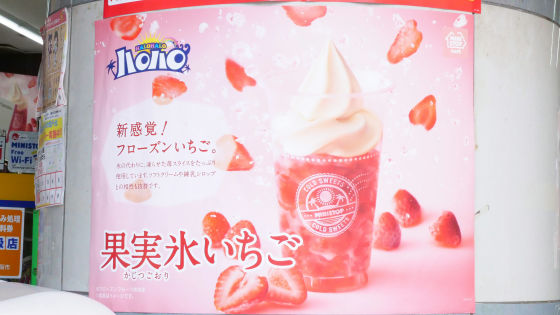 Halo halo fruit ice strawberries arrived in about 2 minutes. Last time fruit ice strawberry sliced ​​frozen strawberries were around 3 - 4 mm thick, but this time Halo halo made it possible to shorten the offering time by thinly improving it to around 1 mm.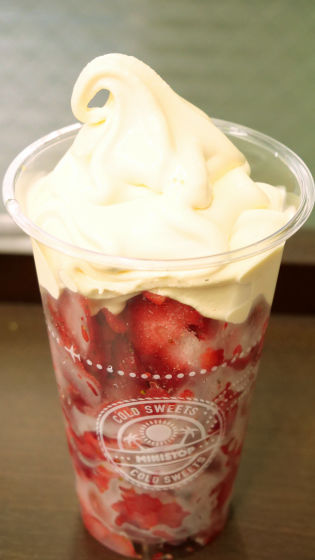 The height of the cup including the soft cream is about 15 cm, and when you line up the iPhone 7 of long side 13.8 cm, it looks like this.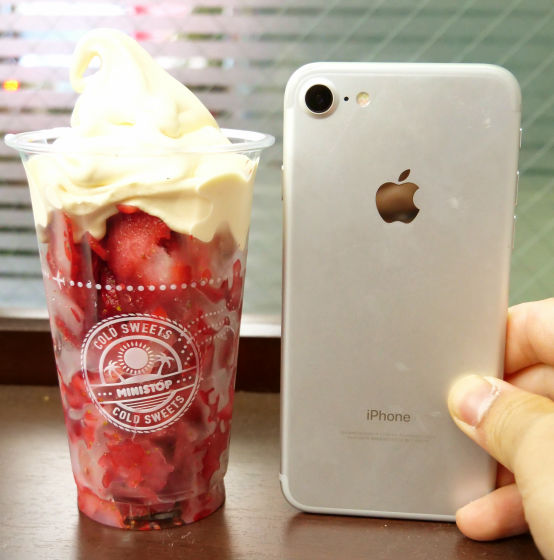 In the cup, a regular menu of Ministop and a common soft ice cream are settled.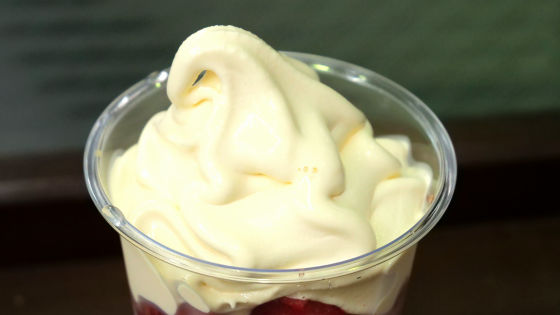 You can see a lot of slices of frozen strawberry are contained through the cup. Ichigo hangs on "website with squeezed milk flavor syrup" that it improved viscosity and taste over a half yearDescriptionIt has been.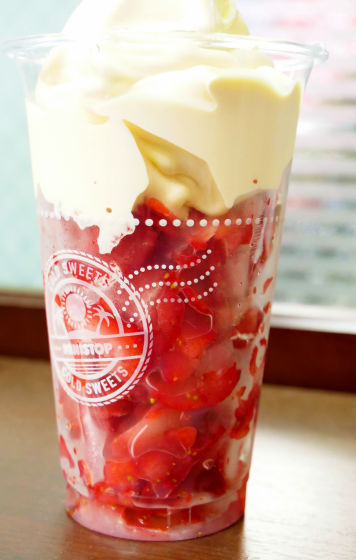 For soft ice cream, using fresh raw milk, fresh cream and domestic egg yolk from Hokkaido as food ingredients, it seems that compatibility with fruit is perfectDish. When I tried it, I felt the flavor of milk, it was finished in a creamy and soft melting soft cream.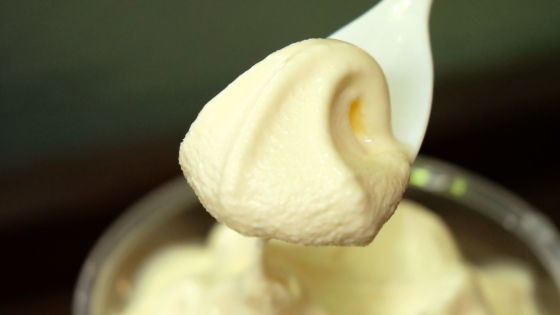 As I ate softcream, I reached frozen strawberries.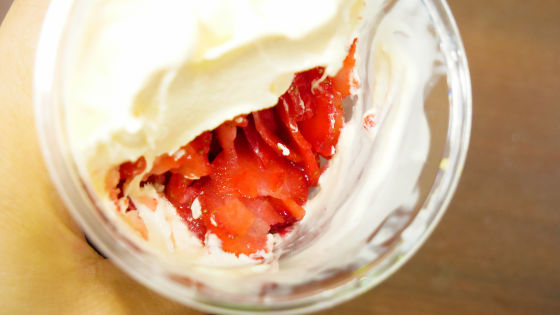 When scooping with a spoon, you can see that slicing thinly after strawberry is frozen whole. He said that he made improvements so that it does not leave behind a beaten feeling even if time passes by thinning. When eating, the scent spreads from frozen strawberries melted at the mouth temperature, you can feel the sweet and sour taste of strawberry. From a thin frozen strawberry about 1 mm thick it is easy to eat with a crispy texture. Before eating "I froze the fruit and there seems to be a hard part ...", but even large lumps of ice can be eaten without difficulty with crispy and crisp texture.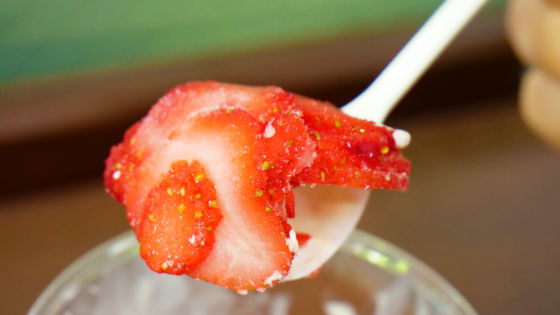 As we approached the bottom of the cup, the presence of condensed milk flavor syrup became stronger, so we added a change with a sweet and thick seasoning, and it was not bored till the end and was eaten.



Halo Halo Fruit Ice Strawberry is a summer-only sweet can order at mini stop stores throughout the country.