UNICEF publishes "The Hopepage" site that can cooperate with "donation" by virtual currency mining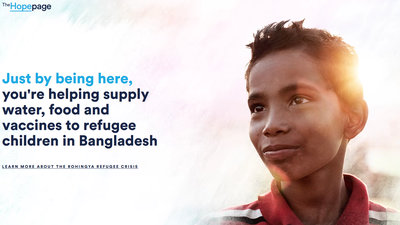 The United Nations Children's Fund (UNICEF: UNICEF) Website that Australia borrows the viewer's CPU power for virtual currency mining and uses the mined virtual currency for donationThe Hopepage"Has been released. The donated money is used to save children such as safe water, food and medicine.

The Hopepage
https://www.thehopepage.org/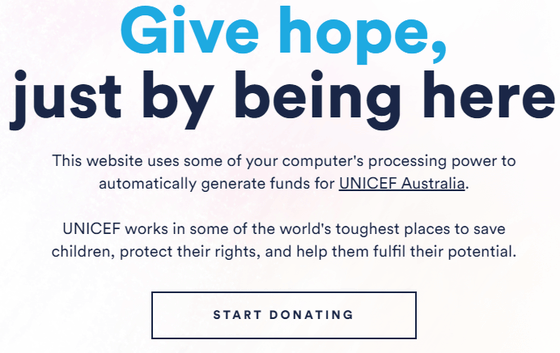 Participation method is very easy, user registration etc is unnecessary, just click "START DONATING" in the center of the site. Please note that it may not work if the ad block extension function is on.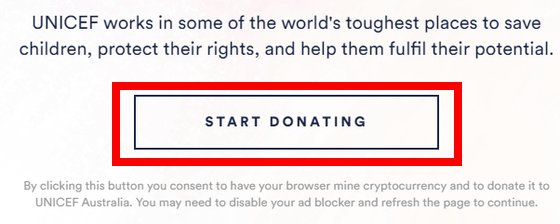 Clicking on "Allow this session" will be displayed as "A dialog like" Use your computer's computing power at www.thehopepage.org "will be displayed.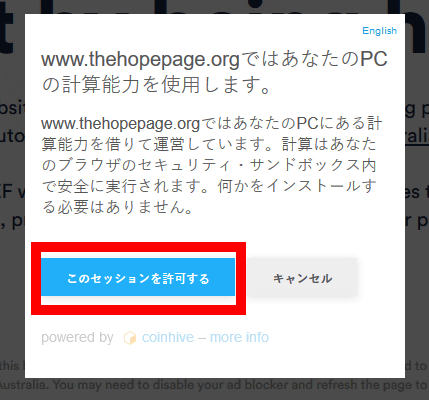 This will keep mining the virtual currency all the time while opening this page on the browser. The default CPU power is 60%, which can be increased up to 80%.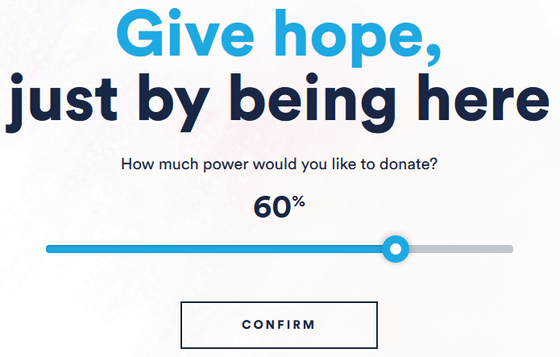 At the bottom right of the screen, the number of people who have participated in the donation and the time for how much you are participating in the donation are displayed.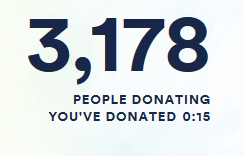 Clicking "CONFIRM" treats it as an illegal stay in MyanmarRohingyaGo to the page where the photos of the children's children are displayed. Mining can be continued.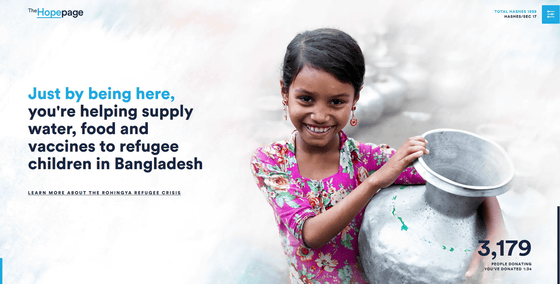 On this page, the total value of the hash number calculated by mining on the upper right and the hash number being processed per second are displayed. If you click the icon in the upper right ...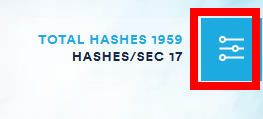 CPU power can be changed again.