A beginner challenged electronic songwriting with "KORG Gadget for Nintendo Switch" and the result was like this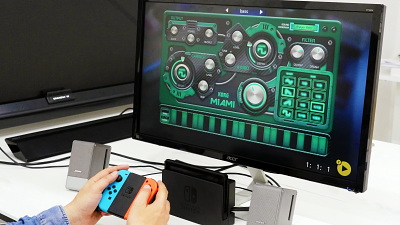 Music production software released on April 26, 2018 "KORG Gadget for Nintendo Switch"As soon as you have a Nintendo Switch you can do full-scale composition. In order to experience a part of its performance that you can freely manipulate a huge number of tones that can not be used, an editorial staff who usually plays only in a rock band actually drew a drum, bass, synthesizer, etc. to make a song When I tried it, I could have made a full-blown song to surprise himself.

KORG Gadget for Nintendo Switch - MUSIC PRODUCTION STUDIO | KORG (Japan)
http://www.korg.com/jp/products/software/korg_gadget_for_nintendo_switch/

First of all, from the rhythm pattern, this time the rhythm pattern is typed in the gadget 'London' which will be touched first. The preset also basically uses the first "01: Bet On It" as it is. Regarding the tune, thinking that it would not be interesting by striking four kick drums at tempo 120 in the initial state, an image of slow and heavy feeling. In this time I slowed down the tempo to 68 and made it feel as if I finely snapped it with a sixteenth note.



Because it felt somewhat monotonous on a drum alone, I added a PCM tone generator module gadget "Amsterdam". Mainly used tones are "80 IMPACTFX" and "80 SNAPSHOT" by overlapping the first beat and third beat of the rhythm pattern a little at the same time, the drum pattern of 16th note is about 2 seconds period I am aiming for a big wave to be born.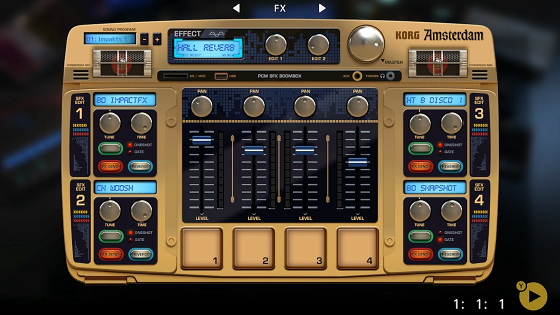 That's why the basic pattern of rhythm is completed. Trying out only the rhythm turned out like this.

I tried making songs with KORG Gadget for Nintendo Switch: Part 1 "Drum Pattern" - YouTube


The base to match this drum chooses "Miami" which was the most electronic type among KORG Gadget for Nintendo Switch. I chose "10: Blipper Bass" as a tone and tried to match the wobble (sound shake) and modulation according to the beat so that "undulation" appears.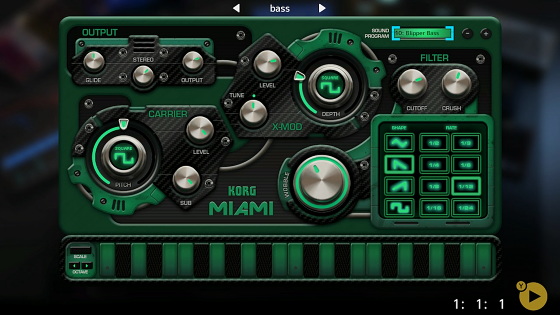 In addition, since Miami just realized that the low end of the range is not enough, it plus analog synth "Dublin". By unisoning the thick baseline peculiar to the analog synth under 1 octave of Maimi, it reinforces the low end necessary for the base that supports the foundation of the music while highlighting the phrase of the baseline.



Miami and Dublin 's single note, how it was made into Unison, and it is like this when it is combined with the drum system.

I tried making songs with KORG Gadget for Nintendo Switch: Part 2 "Base + drum rhythm track" - YouTube


Where rhythm has been formed to a certain extent, next we will place so-called "upper things". Although the editorial staff in charge of this work had some music experience, it was my first time to make this kind of music, so I felt how the sound matched. I chose the synthesizer gadget "Brussels" which had "some" like that I found while going back and forth gadgets.



Choice "08: Portabeep" as a tone. Slide the pitch of the melody to the tempo of the song with the "GLIDE" knob and "PUMP" plus the wobble feeling. Then, I adjusted the reverb so that it becomes a mysterious and mysterious atmosphere by deepening it.

I tried making songs with KORG Gadget for Nintendo Switch: Part 3 "Analog synth style melody" - YouTube


Since it is boring when the same rhythm continues for a long time, I decided to add a part that puts a break and calms down once in the middle of the song. As I was fiddling with various musical instruments, the entire song became to feel the space, so I made a loop with a polyphonic synth gadget "Phoenix" with a chill-out atmosphere in the break part.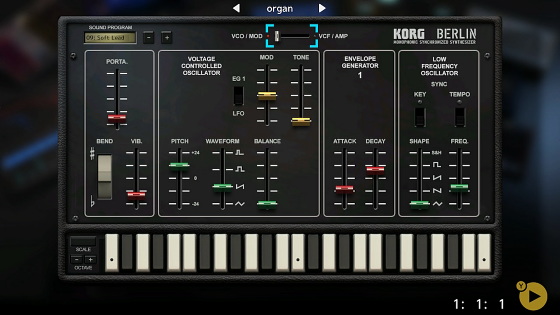 Furthermore, I overlapped the pad sound of the pad system gadget "Helsinki" and aimed at an atmosphere with a sense of floating feeling and space.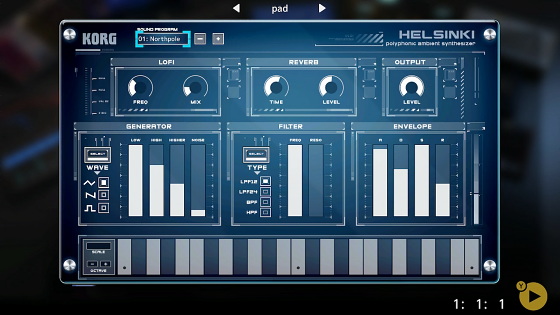 The phrase of Phoenix, the atmosphere of the break part made by overlaying the pad sound of Helsinki is like this.

I tried making songs with KORG Gadget for Nintendo Switch: Part 4 "Phrase of break part" - YouTube


And at the end of the song, we launched a preset "40: Step Up!" In Dublin. This tone has a pattern in which the sound slowly rises, I felt it perfect for putting the end of the song up in the ending with excitement at the end of the song, so I chose to use it a bit, although it is a little solid usage.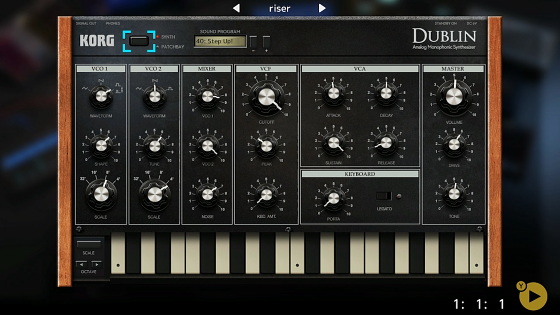 This song was completed by saying that. It was usually an editing member who is doing only rock music, but when I tried making songs with KORG Gadget for Nintendo Switch, I was able to make songs like that which surprised me by myself.

KORG Gadget for Nintendo Switch has made rock musicians playing electronic songs - YouTube


By the way, 12 gadgets including this duplicate were used in this song. And, it was decided that "Scene" which is the development part of the song is ten. Since it is possible to change each scene name freely by yourself, it is recommended to rewrite it so that you can understand the part and the number of bars of the song like "Intro 4 Bars" from "Scene 1" etc. in the initial state.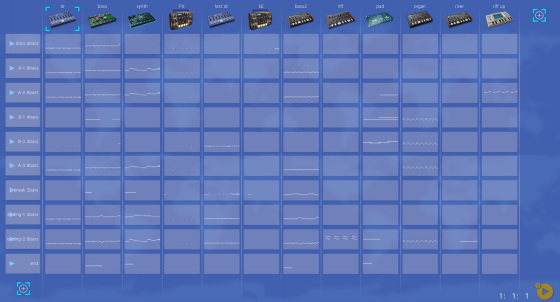 This time it was the first time I composed music with KORG Gadget for Nintendo Switch, and it took about 5 hours to make a song about 3 minutes. But once you become accustomed to the operation, the speed of searching for the desired tone and the efficiency of driving sounds are steadily rising, so you should be able to make the production speed faster. However, it is regrettable that the songs you made can only be exchanged with someone who has the same Nintendo Switch and can not be played on iOS or Mac. It is unclear what will happen in this area with future updates, but I'd like to expect some response.