I enjoyed a pot with one person at "Hakata no Okayama pot Oitama counter KITTE Hakata store" where you can enjoy hot pot with casual feeling at the counter seat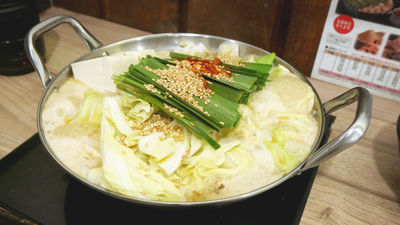 motsunabeIs a local cuisine loved in Fukuoka city, Fukuoka prefecture, now it isEven "favorite pot dishes ranking" also enter top 10It is popular high-pot dish nationwide as well. JR Hakata station in Fukuoka prefecture underground "Hakata pot oar Okayama counter KITTE Hakata store"I actually went to eat what it really is like a pot with one person to eat at the counter so that even one person can enjoy a pot with a counter seat from daytime.

Counter KITTE Hakata store | counter KITTE Hakata store
http://www.motu-ooyama.com/hakata-kitteb1/

Hakata pot oven store Oitama counter KITTE Hakata store is located in the basement of JR Hakata station. address9-1 KITTE Hakata B1F Central Town, Hakata-ku, Hakata-ku, Fukuoka-shi, Fukuoka


There are "Hakata owara pot Ooiyama counter KITTE Hakata shop" in one corner of underground 1st floor of KITTE Hakata where restaurants are crowded. All the seats in the shop were counters, and there were two table seats for three people in front of the shop.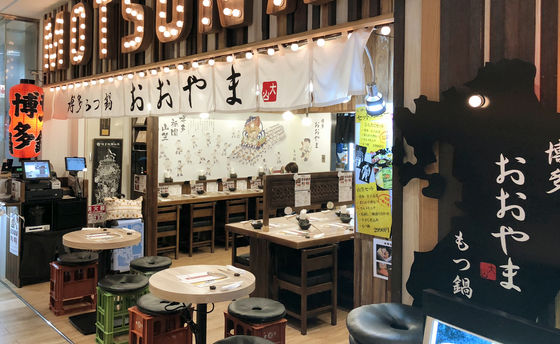 There was a red lantern bulky written largely as "Single-pot Ooiama" at the shop front.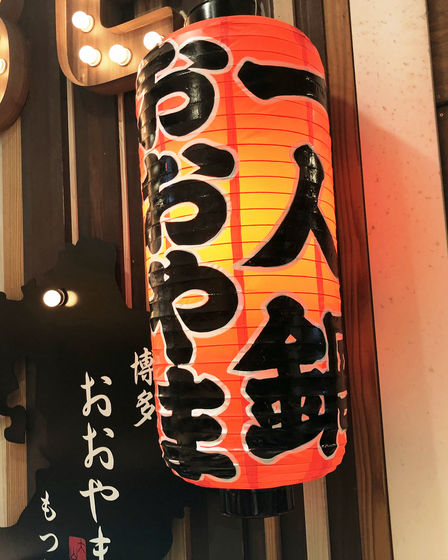 The counter seat on the guarded wall is like this. Although there is no divider on the left and right, there are walls in front of you, so that no one else is in sight.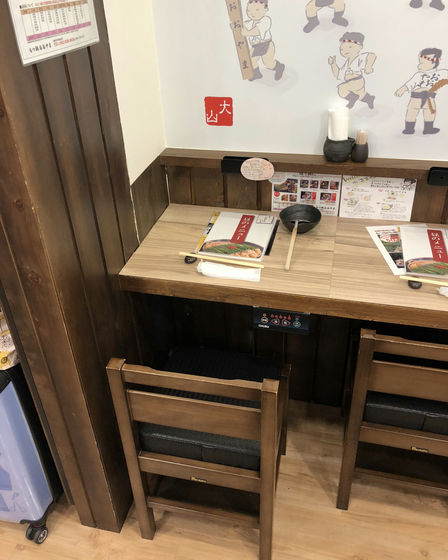 The shop clerk keeps the luggage and sticks the magnetic type luggage tag received from the clerk in front of you.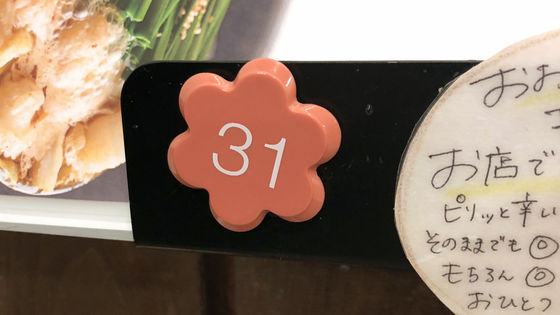 There was an IH cooker embedded in the desk. The place where the black panel of the image below puts the pan.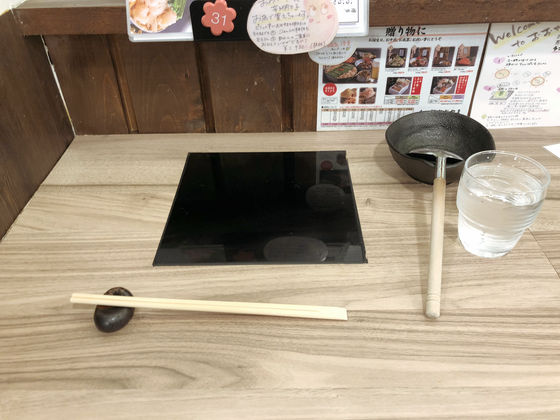 Adjustment of fire control of the pot can be done freely with the control panel on the desk.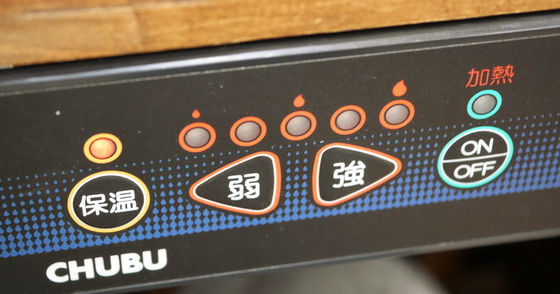 In the lunch menu 'Hot pot set meal' (1190 yen including tax) is included Hakata mentaiko and mustard greens, and you can choose even more champagne noodles or rice. This time I ordered a set menu with a miso flavor of popularity No. 1, Champon noodles and ordered it. In addition, at lunch, we will also order "Susuno" which was made with ponzu, can be added at 300 yen including tax.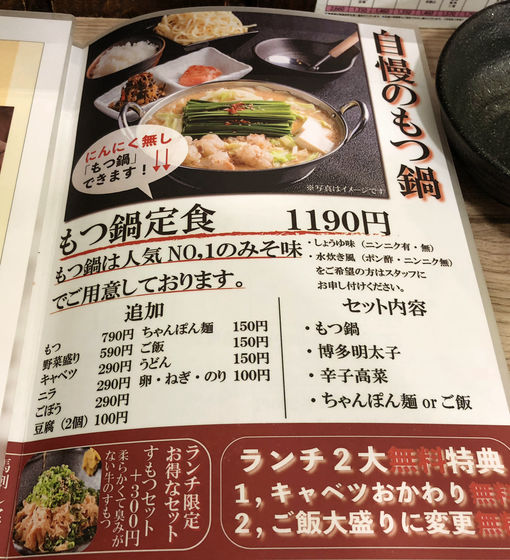 As soon as I ordered, first of all, mustard chickpea and Hakata mentaiko came. It is said that these two are spicy dishes.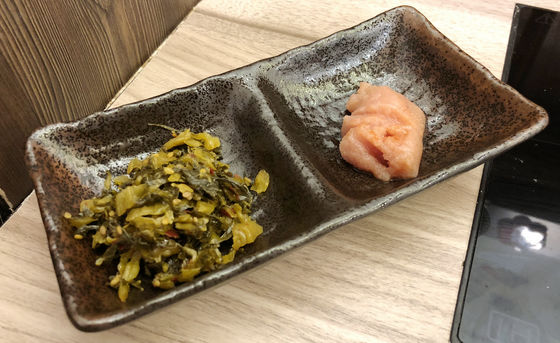 Yuzu was served in the sushi which was carried shortly thereafter.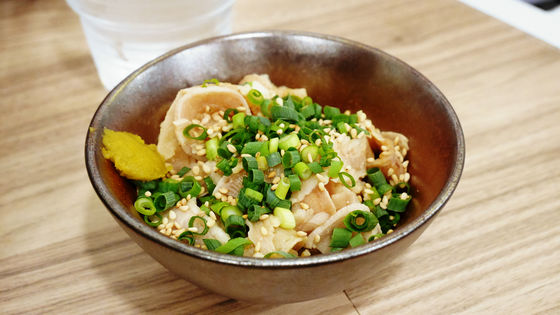 Until a pot comes, I will eat sushi and wait. A cow with no smell is characterized by crimped chewy and can be enjoyed with refreshing acidity.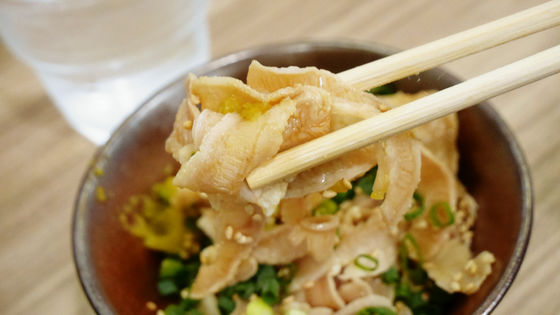 I ate sushi and wait for about 5 minutes, the pot was carried to the seat.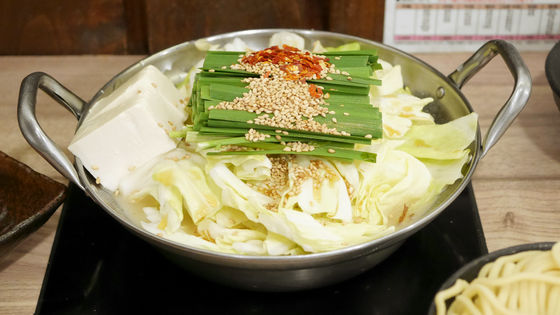 Because the saucepan is for one person, it is slightly smaller than the general one, and if you align with the iPhone X with long side 143.6 mm you can see the size well.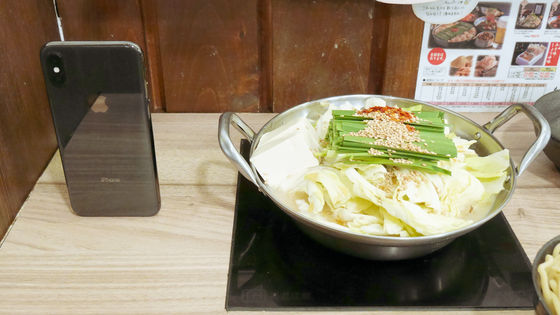 Champon noodles, which have been brought in with the pot, are thick and are thrown into the pan tightening.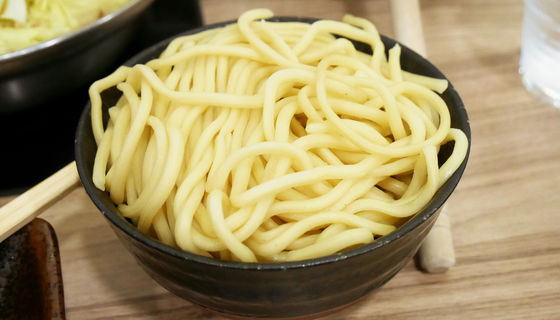 According to the store clerk, "Please boil over medium heat until the vegetables get stuck", I will switch on the IH cooker at once.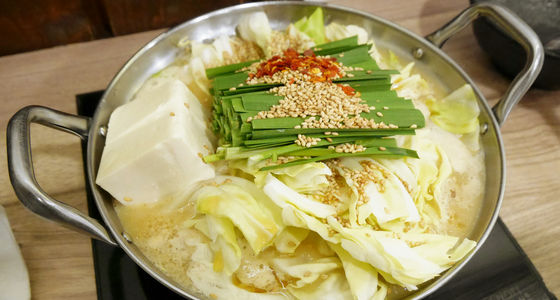 I simmered for about 7 to 8 minutes while stirring. Burdock which was scribbling besides cabbage was also included in the stewed bottom.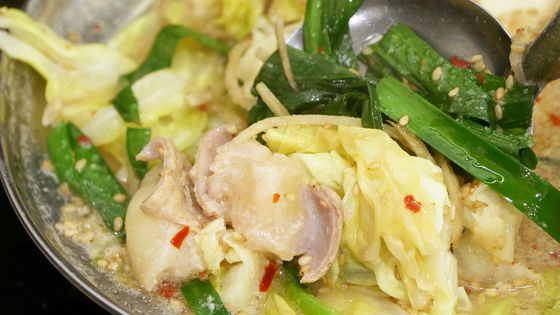 Because it smells irresistibly, it will not be tolerable and we will go to a small dish as soon as possible. Because it is a pot with a single person, you can shorten the time to be fully cooked, and you can decide the pot stew time with your choice.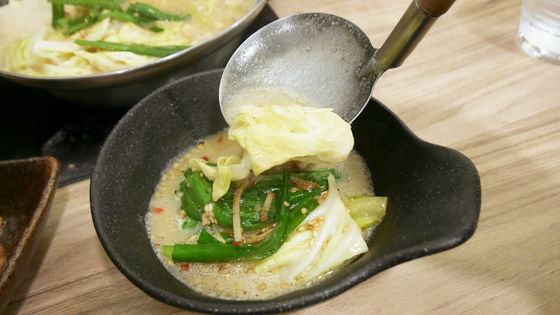 I will try eating pot at once. Because it contains garlic, it is a punchy taste. The texture of leeks and cabbage of Shakiyaki with pleasure brings a pleasant taste, and it has a sense of sweetness and richness and umami due to the miso of the original blend.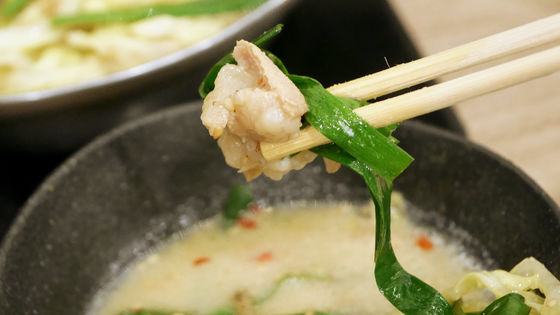 It is said that the taste will change when putting mustard and vegetables. When I tried to eat it a little, the taste will be tightened with the spicy which was made with the spicy bean curd refuse.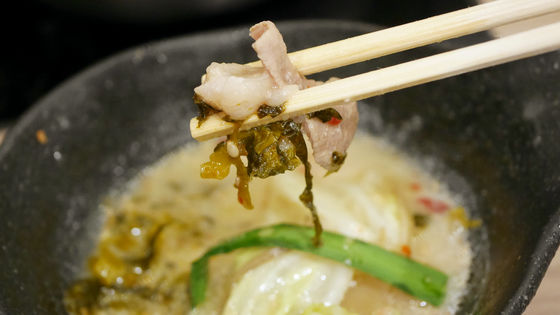 When I ate about 2/3 of the whole ingredients, I introduced Chumpon noodles. Even if the soup was boiled down and decreased, it was possible to add soup for free.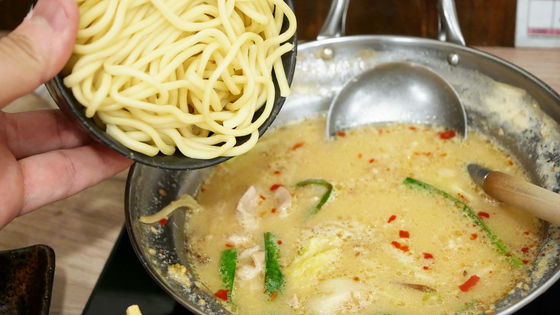 Boiled champagne noodles, complete with mustard and hakata mentaiko on top.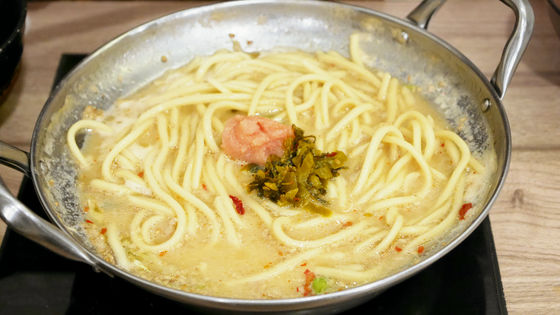 The soup which became thicker boils and becomes thicker becomes entangled with the champagne noodles that have a rich texture. Because Champon noodles are in quantity, it is quite a volume sense for one person.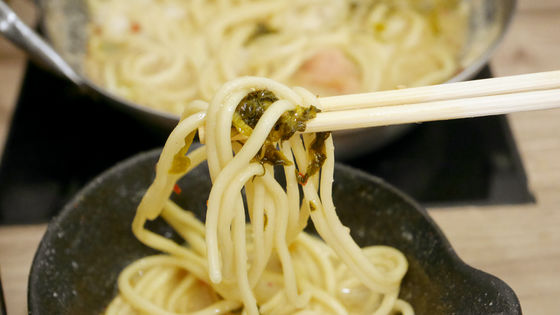 Complete in about 40 minutes. After finishing eating and finishing treasurers, "Please take it easy for me to refresh" and a shop assistant gave me a mouthwashing tablet with a service.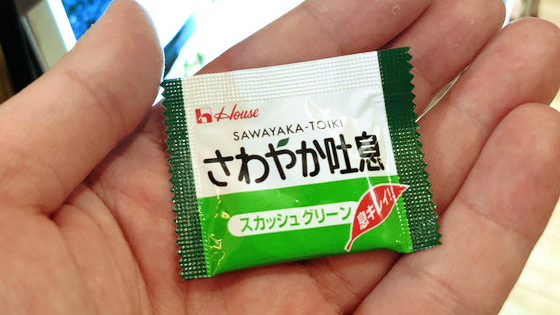 The opening hours were from 11 o'clock to 0 o'clock, so we entered immediately after opening the store, but the seats were already full before 12 o'clock.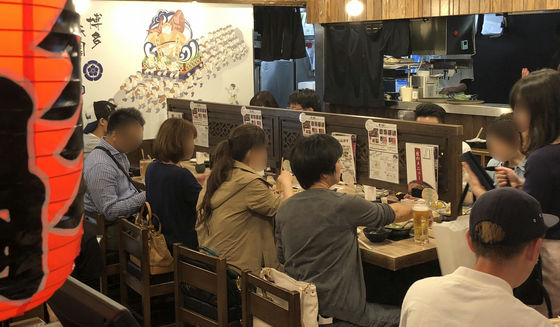 Originally it is a pot that can not be ordered unless it is more than two people, but at "Hakata no Okaya pot Oitama counter KITTE Hakata store" you can fully enjoy the hot pot of Hakata specialties by myself. On that you can concentrate on the pot with that has been made to counter seat, quite ants can be adjusted freely firepower on their own.

Also, located in the basement of Hakata Station Building and good transportation access, it is perfect for enjoying a pot that you can have on your trip alone or on a business trip. When visiting Fukuoka we recommend you to visit your feet.