The existence of "Operation Ghost Secret" that hackers group suspected of involvement of North Korea hacks infrastructure and companies all over the world revealed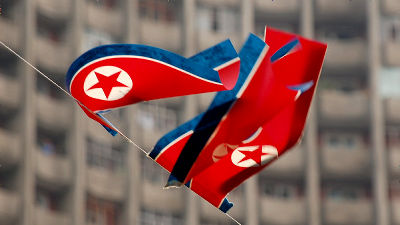 by(stephan)

A group of hackers who seems to be involved with North Korea "Operation GhostSecretIt is understood that the hacking movement called "the world" is done all over the world. The signature of Operation Ghost Secret is a sophisticated and complicated mechanism that is difficult to detect, and the scale of hacking has been steadily expanding with the passage of time.

Global Malware Campaign Pilfers Data from Critical Infrastructure, Entertainment, Finance, Health Care, and Other Industries | McAfee Blogs
https://securingtomorrow.mcafee.com/mcafee-labs/global-malware-campaign-pilfers-data-from-critical-infrastructure-entertainment-finance-health-care-and-other-industries

Analyzing Operation GhostSecret: Attack Seeks to Steal Data Worldwide
https://securingtomorrow.mcafee.com/mcafee-labs/analyzing-operation-ghostsecret-attack-seeks-to-steal-data-worldwide/

Even North Korea's Elites Are Ditching Facebook
https://www.forbes.com/sites/thomasbrewster/2018/04/25/north-korean-elites-are-flocking-from-facebook/#13b7ae705eca

North Korea linked to global hacking operation against critical infrastructure, telecoms | TheHill
http://thehill.com/policy/cybersecurity/384786-north-korea-linked-to-global-hacking-operation-against-critical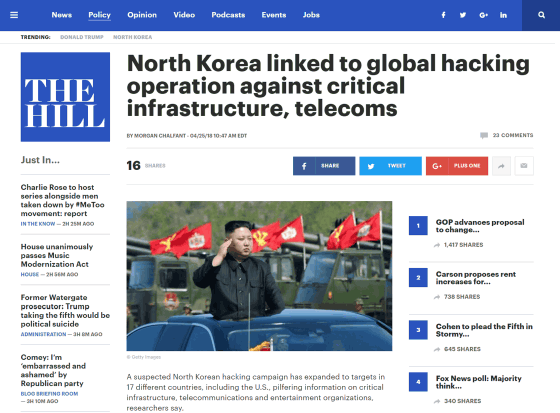 As of April 24, 2018 McAfee announced that hacking attacks called "Operation GhostSecret" are spreading worldwide. The evidence that Operation GhostSecret was done has been found in 17 countries including the United States, and researchers are watching that they steal information from major communications, infrastructure and entertainment organizations. Hackers' skills are "pretty things", he said he is hacking various companies around the world by developing & using multiple server tools.

What is believed to be behind this hack is "Hidden CobraHacking group called. Hidden Cobra is also called "Lazarus"Sony Pictures hacking in 2014, Ransomuwa popular in 2017 "Wanna CryIt is believed to be involved in. Since the US government considers that North Korea is involved in both Sony Pictures hacking and Wanna Cry, hackers conducting Operation Ghost Secret are also suspected of having relations with North Korea.

McAfee researchers noticed the movement of Operation GhostSecret in March, 2018. At that time, the researchers seemed to have discovered that hackers and others were targeting financial institutions in Turkey, but those attacking financial institutions in Turkey are attacking a large number of nationalities and hackers It was only a part. "This hacking movement is quite complex, infecting the system with numerous implants to steal information and complicated designs are done that are not detected by investigators," researchers say .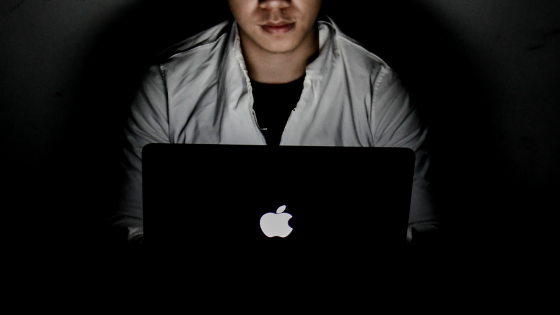 byHirohiroshiro

After the existence of the hacking movement was revealed in March, 2018, Operation GhostSecret said, "In addition to keeping on hacking movement, we are expanding the scale of both target types and tools to use" They said. It is known that 17 countries including the United States, the United Kingdom, Germany, Japan, Russia are targeted only by a short period study of 4 days.