Mini stop "Halo Hello Uji currance Azuki" that put on Uki Matcha on top of oyster ice cubes & hojiji tea was playing the resurrection for the first time in 4 years so I tried it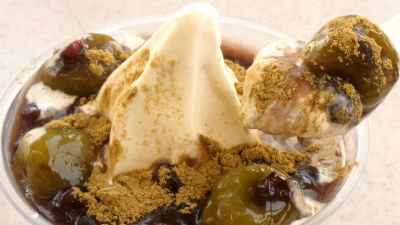 Ministop's classic sweet sweet "halo halo" is a representative shaved ice dessert in the Philippines, meaning "mixed up". From Friday, April 20, 2018, it was upgraded for the first time in four years from 2014 and it was said that "Haruo Hello Uji Green Tea Azuki"Has appeared and I actually ate at the shop to taste the summer ahead.

"Halo Hello" Season starting from 4/20 (Fri)! The first bullet, "Uji Matcha" flavor for the first time in 4 years appeared 2nd bullet, last year's big hit "fruit ice strawberry" | PowerPoint presentation - 20180418_10.pdf
(PDF file)https://www.ministop.co.jp/corporate/release/assets/pdf/20180418_10.pdf

Arrived at Ministop.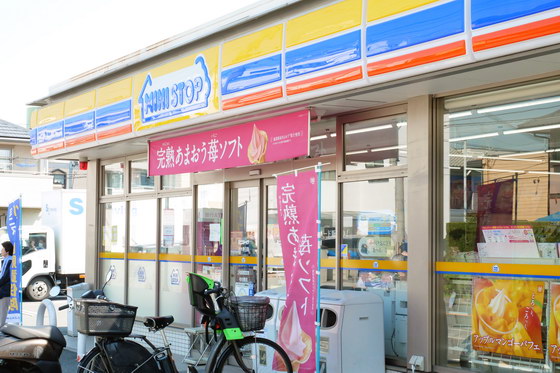 In front of the shop there is a poster informing you about the appearance of three types of halo Hello with the phrase "Shakiens and lifting!", "Ramune" and "Fruits Annin (mango flavor)" that appeared at the same time as the flavor of Uji mata tea have been lineup . This time I will order a halo Hello Uji curry green tea red bean cured.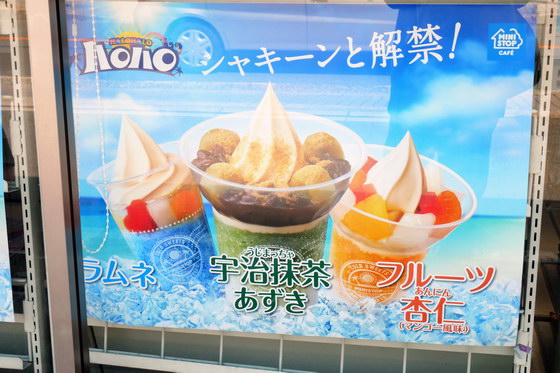 Haruhalo's Uji Green Tea Azuki (290 yen including tax) arrives in about 4 minutes. The Uji Matcha flavor finally appeared in 2014, and since 2015 I was adopting "Black Nectar Kinoko" etc. which does not use Matcha as a flavor of Japanese taste. However, as it has been increasing year by year that "Uji gold is not there" at stores, Uji's matcha flavor was reappearing for the first time in 4 years.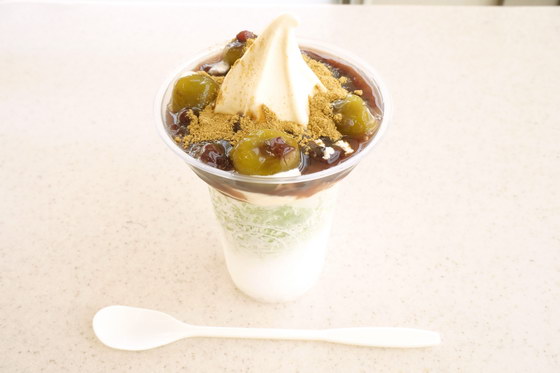 The height including the soft cream is about 15 cm, compared with the iPhone 7 with the long side of 13.8 cm this way. On the side of the transparent cup you can see the "shaved ice" that is covered with "Uji math syrup". "Pure ice" is used for Halo Halo ice, and by freezing slowly over 24 hours, impurities are removed and sharp texture is realized. Uji math tea syrup raw material is finished to a deep flavor that balanced the sweetness and bitterness peculiar to Matcha by using higher powdered green tea powder than conventional ones.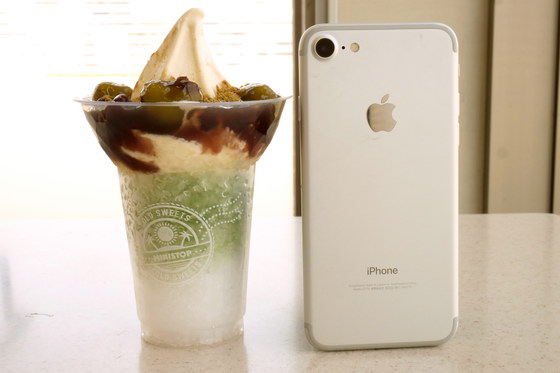 "Azuki bean paste" is filled to the edge of the cup around the soft cream peeling from the center of the upper part of the cup. On top of azuki bean paste there are 4 dumplings that have incorporated Uji mathema, and further a flour that blends Hojicha from above is sprinkled.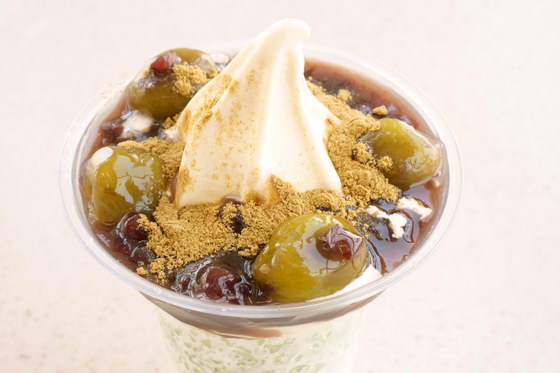 Uga Matcha dumpling dumplings are soft and moist, with a sense of texture, finish that makes you feel the taste of Matcha firmly. It is perfect for dense azuki bean paste that you carefully cooked carefully.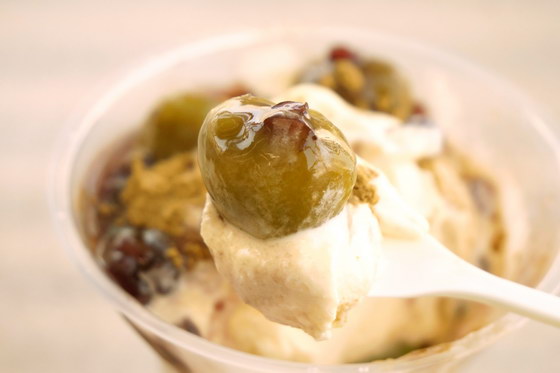 Vanilla soft cream with smooth tongue and taste makes you feel the taste of milk. Because it is sweetness not too cheap, I often dumpling with dumpling or red bean paste.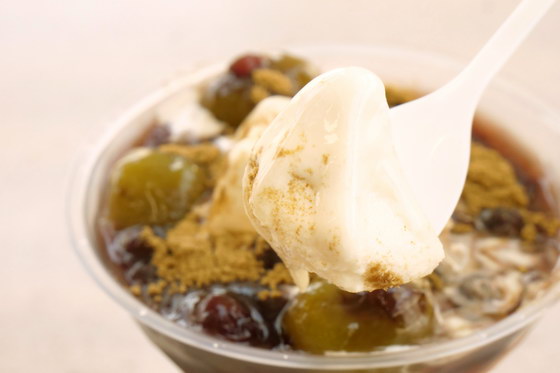 As I continue to eat soft cream, it rushes into the layer of shaved ice.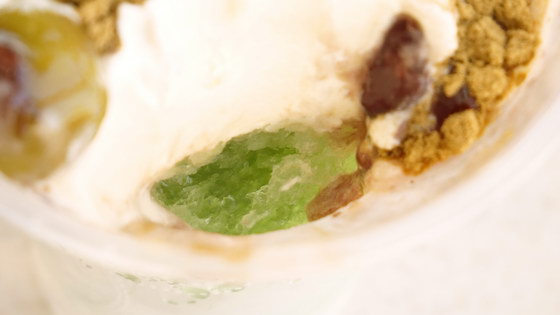 Uki math tea syrup is plentiful on shaved ice, and when it is put in your mouth the shaked ice of pure ice melted and melted will spread the fragrance and sweetness of deep Matcha. Because it was a syrup of powdered tea, I was expecting "Is it bitter?", But bitterness and clamsiness in Matcha flavor was nothing and was eaten with crispy.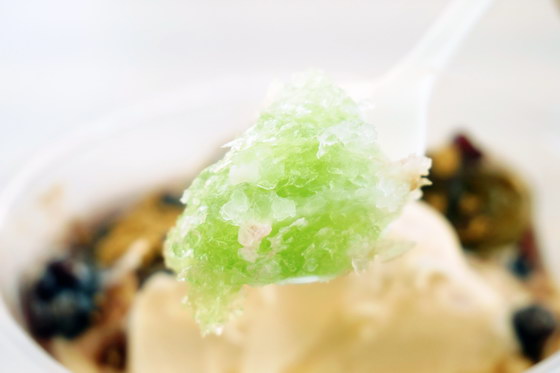 Haruharu including Uji Green Tea Azuki is a summer-only sweet and it is possible to order by Ministop nationwide.