"Hot & Spicy chicken" landed in Japan, "Third chicken" with overseas sales No. 1 so I tried it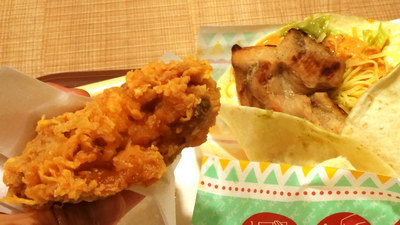 "Third chicken" that gained the No. 1 sales in seven Asian countries and regions from Kentucky Fried Chicken "Hot & Spicy Chicken"And roasted chicken seasoned with spicy cotton sauce"Spicy chicken wrap"Has appeared on April 19, 2018 (Thursday). I ate at the shop what kind of spicy menu was finished.

"Third chicken" with the No. 1 sales in seven countries and regions in Asia, finally Japan landing KFC "Hot & Spicy Chicken" April 19 (Thu) New release ~ Roasted breast meat in the store Simultaneous release of chicken's "Spicy Chicken Rap" at the same time ~ Latest News | News Release | Japan KFC Holdings Co., Ltd. KFC Holdings Japan, Ltd.
http://japan.kfc.co.jp/news_release/news180417kfc.html

Arrived at Kentucky Fried Chicken.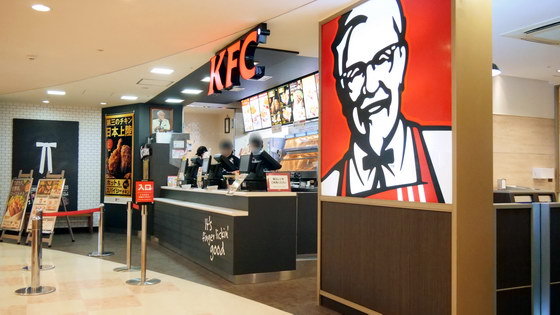 There is a panel in front of the shop notifying the appearance of Hot & Spicy Chicken, which is written as "Dry" or "Seven Asian countries / regional sales No. 1".



There was a panel informing the emergence of rap sand with the indication "a little spicy" just around the corner. We ordered such "hot & spicy chicken" and "spicy chicken wrap".



Spicy chicken rap wrapped in paper and hot & spicy chicken arrives in about 2 minutes.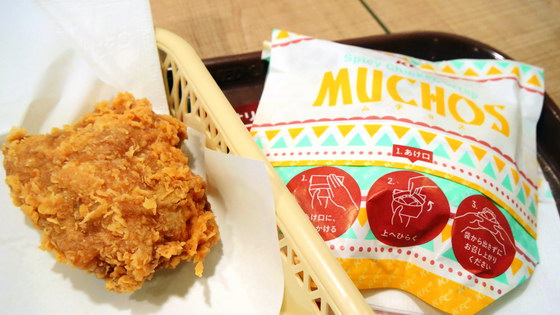 I will eat it from hot & spicy chicken (1 piece: 270 yen including tax). This chicken is "the third chicken" following the "original chicken" and "red hot chicken" that appeared in 2004. It was a popular menu that recorded sales number 1 in Kentucky Fried Chicken in seven countries and regions in Asia such as Indonesia, Malaysia, Singapore, Hong Kong, Korea, Taiwan, Myanmar, this time it appeared for Japan.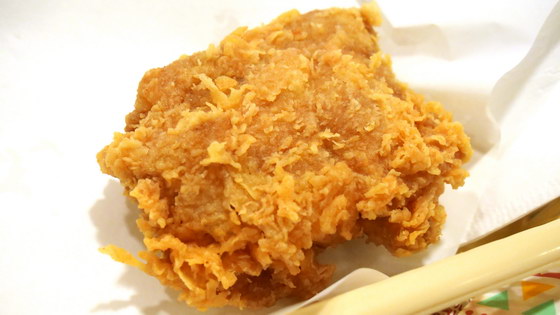 The size of the chicken served at the store visited this time is like this when compared with iPhone 7 with a long side of 13.8 cm.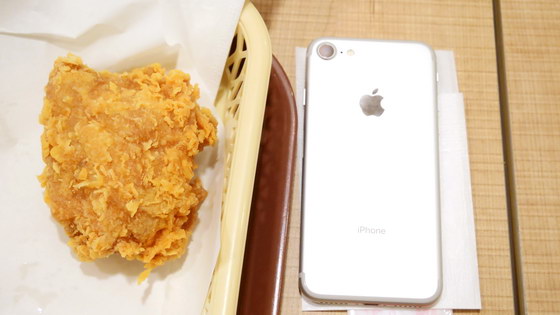 It adopts a special crispy clothes on the surface of the chicken and finishes the chicken with rich aroma by using several spices and herbs such as chilli, cumin, oregano. Approaching it is warm and oily scent, and you can not feel the fragrance of spicy such as red pepper so much.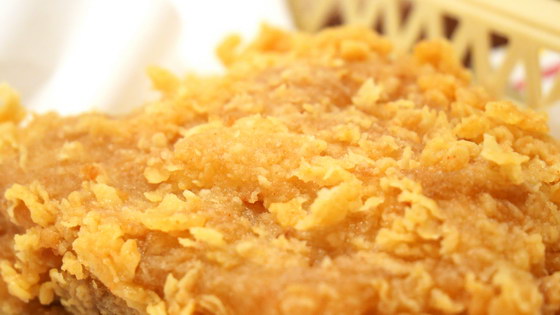 When I tried it,Kentucky without boneIt is crispy like clothes like, first spread the umami of soft and juicy chicken with an oily scent.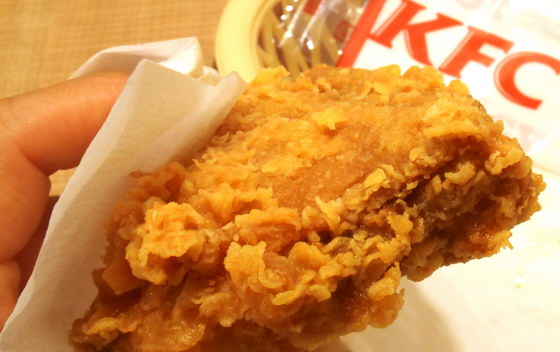 If you think "Do not feel that spicy?", You will be late and show a spicy spicy and rich fragrance of spices at a stretch. Looking at the bottom of the clothing, it seems that red chips and spices are being kneaded in, creating spicy and fragrance. The feeling that spicyness increases as you carry chicken into your mouth, tongue slightly irritates when you eat one without drink.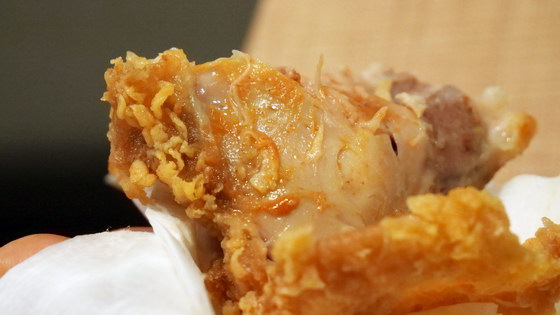 Next I will eat spicy chicken wrap (430 yen including tax), opening the opening of the paper upward ......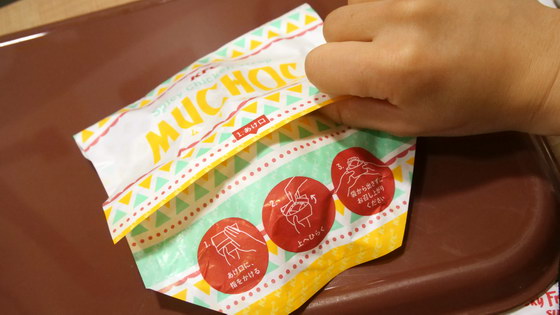 A lap sand inside appears and you can eat without stinging your hands while putting it in a bag.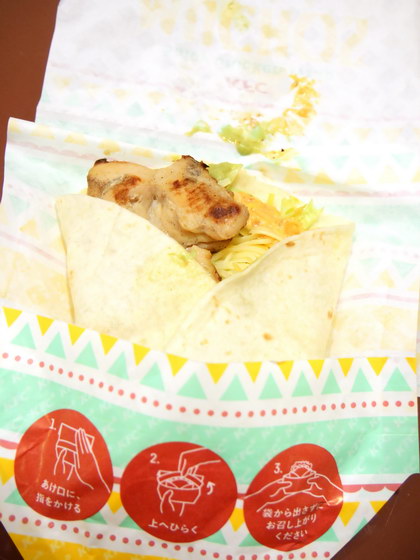 The size is about the same as iPhone 7 so about 13 cm.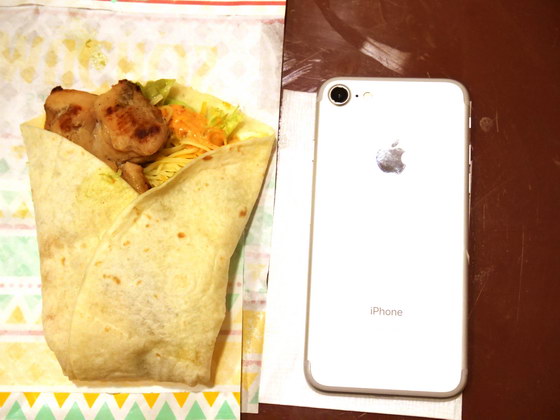 When turning over the tortilla fabric, inside it is roasted chicken of domestic chicken breast baked in a steam convection oven, lettuce of vegetables, avocado filling are topped and spicy cup sauce containing shredded cheese is also put on it .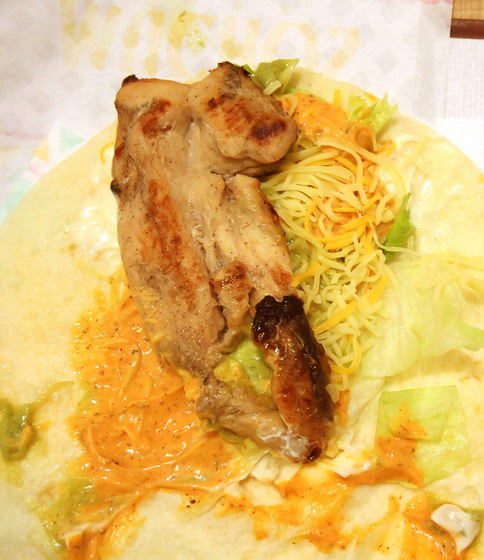 When eating, breast meat is soft and juicy, and there is nothing with a passa common for breast meat. Cobusus is sweet and tasty like a spicy aurora sauce, perfect for vegetables and breasts.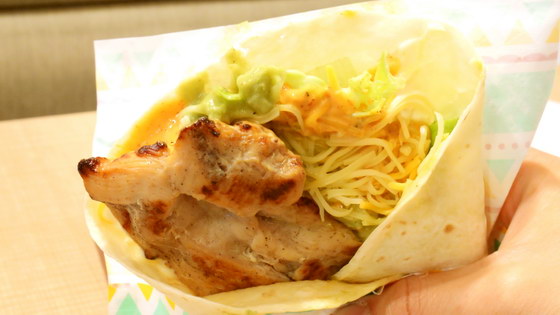 Juicy roast chicken and vegetables, sour and sweet corn sauce can be eaten as refreshing as a salad, but it is also good not to overwork with a faint bitterness and a source of richness. I feel that there is a little volume with roast chicken and vegetables.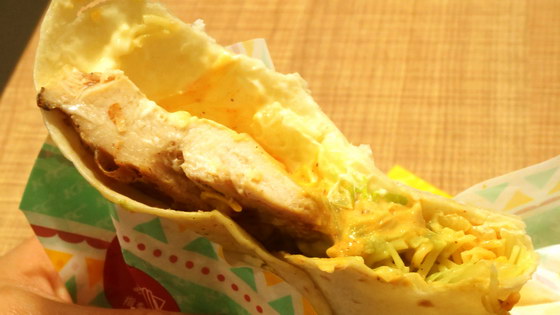 Hot & Spicy Chicken and Spicy Chicken Wrap can be ordered in limited quantity with Kentucky Fried Chicken nationwide except some stores. A set of eating comparison with the original chicken and a set of drinks and side menu are also prepared, please check the official website for details.

"Third chicken" with the No. 1 sales in seven countries and regions in Asia finally arrived in Japan | Latest News | News Releases | Japan KFC Holdings Co., Ltd. KFC Holdings Japan, Ltd.
http://japan.kfc.co.jp/news_release/news180417kfc.html