Robot to fish finder Machine for surprising peripheral equipment compatible with Nintendo gaming machine Conclusion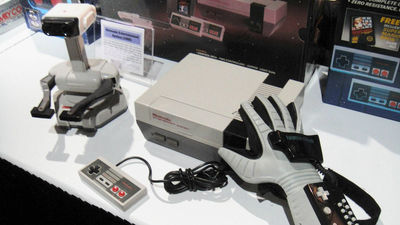 byGo to The Conmunity - Pop culeture Geek's photostream

A new idea game "I make peripheral equipment by myself using cardboard and straps"Nintendo Labo"Appears as a Nintendo Switch exclusive title on Friday, April 20, 2018, but Nintendo is known for having had a lot of pretty strange controllers and peripheral equipment. Among the peripheral devices that correspond to Nintendo's game hard, items that have changed in particular are game specialized mediaPolygonIt is introduced in.

Nintendo's weirdest hardware and peripherals - Polygon
https://www.polygon.com/2018/4/15/17239630/nintendo-weird-accessories-hardware-power-glove-rob-wii-vitality-sensor

◆ 01:Family computer robot
"Family Computer Robot" was developed in Japan as a peripheral device of a family computer in 1985, under the name of R.O.B. (Robotic Operating Buddy) abroadNintendo Entertainment System(NES) was released as a peripheral device. At that time the list price is 9800 yen, it works with 4 AA batteries.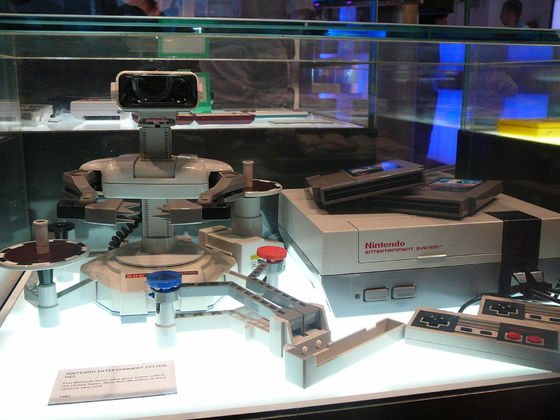 byMatt Grommes

A sensor that can read the light of the screen is built in the eye part of the robot, and it can be operated remotely in conjunction with the contents of the game. However, the corresponding software is a set of blocks (overseas title "STACK-UP") that simply transfers blocks by remote control and a gyro set (overseas title "GYROMITE") that robots operate 2P controllers using frames With only two, the robot was a peripheral device that was hard to compliment as a flattering complaint. In later years it appeared in various Nintendo games, and in "Super Brawl Smash Bros. X" announced in 2008Enter as an operable characterdoing. The following movies are R.O.B.'s television commercials that were aired overseas at the time of release.

1987 Nintendo NES Rob the Robot 80's TV commercial - YouTube


◆ 02:Power glove
Power glove is a controller exclusively for Family Computer / NES released in 1989 in the United States and in 1990 in Japan, in the United StatesMattelThis toy company developed. It was a peripheral device born with an advanced idea of ​​incorporating virtual reality into the game, we were able to operate the game with the movement of fingers and arms by choosing from 14 pre-programmed operation methods.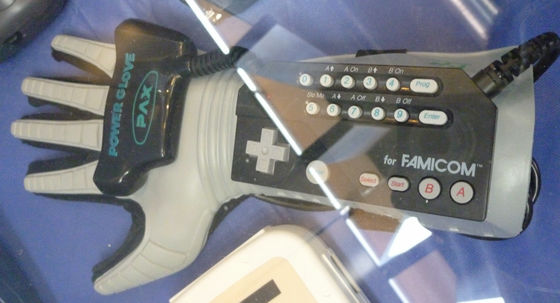 byChapuisat

However, in most games, the operability is overwhelmingly worse than standard controllers, and, additionally, there is considerable weight, so it is said that it took quite a bit of practice to master the kids. However, the popularity from core gamers is high with an impactful appearance and an advanced concept,People who use power gloves to manipulate drones also appearedIt has become a peripheral device loved for many years, etc.

◆ 03:Family trainer
Family trainer is a mat type controller released by Bandai for family computers in 1986 and is released under the name Power Pad abroad. Running and jumping over the family trainer laid on the floor, the corresponding characters in the game showed the same movement, was an epoch-making controller at that time.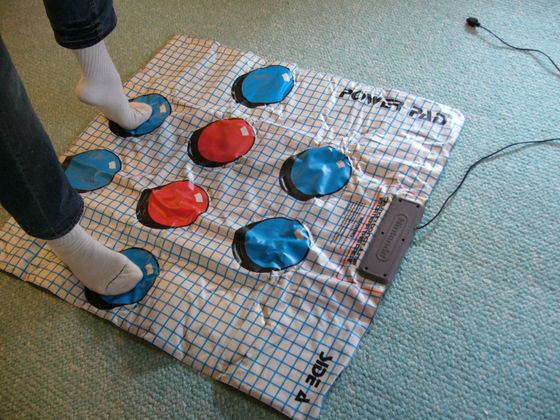 bykafka 4 prez

In addition, the family trainer renewed in 2008,Controller for WiiIt is on sale as.

◆ 04:Pocket camera
"Pocket Camera" is an item that was released in 1998, with a monochrome camera attached to the cartridge for Game Boy. The photographed pictures can be taken in to the mini game and can be played, and it was also possible to print on thermal paper with an optional "Pocket Printer".In 2017, the total solar eclipse is taken in a pocket camera and becomes a topicAs for pocket cameras, fans are many items even after 20 years from release.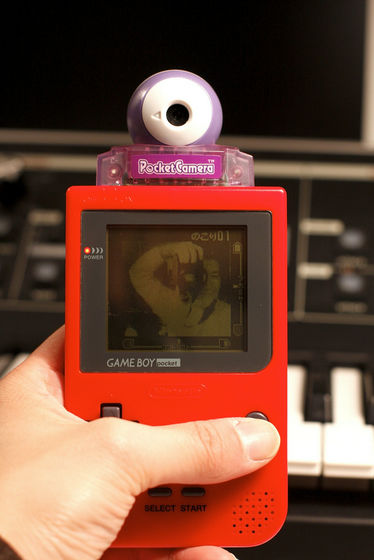 byLeo Jun

You can understand exactly what kind of feeling you are using a pocket camera by actually seeing the movie below.

Gameboy Camera Who are you running from and dont be so silly screen - YouTube


◆ 05:Tarcongha
The controller for the music game "Donkey Kong" of the Nintendo GameCube released in 2005 is "Talconuga". Percussion instrumentcongaAs a motif, the design is designed to determine the input of the controller according to the location to beat. By remodeling it for use with other game machines and PCs,Dark soul 3YaOverwatchFierce players who play hard-to-play action games such as Talcongo are also appearing.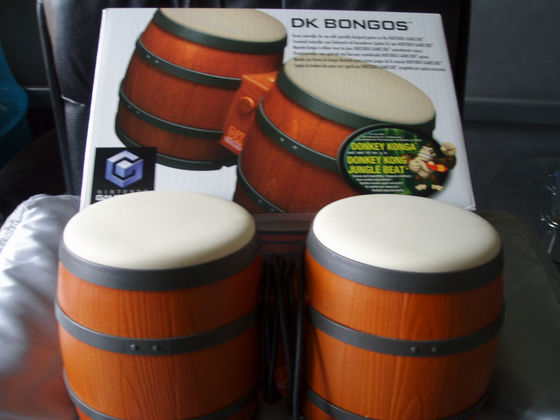 byGlen Bowman

◆ 06:NINTENDO 64 mouse
It is an expanded disk drive dedicated to NINTENDO 64 released in 199964DD"At the time, advanced attempts were being made," If you register for a paid internet service you can play the delivered game. " Among the dedicated software delivered is "Drawing software" Mario Artist Paint Studio ", which is an optional" NINTENDO 64 mouse "instead of a standard controller to play.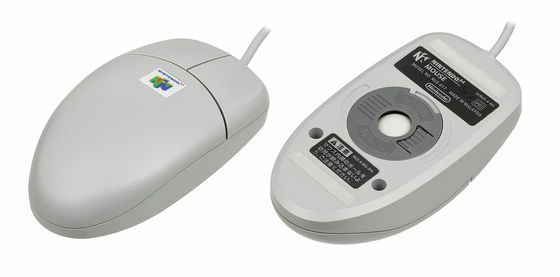 ◆ 07: Wii Vitality Sensor
"Wii Vitality Sensor" is a peripheral device dedicated to Wii announced at the 2009 game event. By inserting your finger into the expansion device connected to the bottom of the Wii remote control, you can measure the heart rate and so on, and it was an item that makes it possible to manage health on Wii. Although the concept and images were announced, however, we could not develop a sensor with satisfactory accuracy, eventually the Wii vitality sensor was not released. In the following movie, it was Nintendo CEO of that time in 2009Satoshi IwataYou can see the presentation of Wii vitality sensor by Mr. E3 in 2009.

E3 - 2009: Wii Vitality Sensor - YouTube


◆ 08:Balance Wii Board
"Balanced Wii Board" announced as a device dedicated to Wii in 2008The sales volume exceeded 20 million units in one year from the launchIt is a big hit peripheral. It is possible to measure weight and read the center of gravity by riding on it and apply it not only to health management with "Wii Fit" but also to action games such as "Family Ski World Ski & Snowboard" I also made it.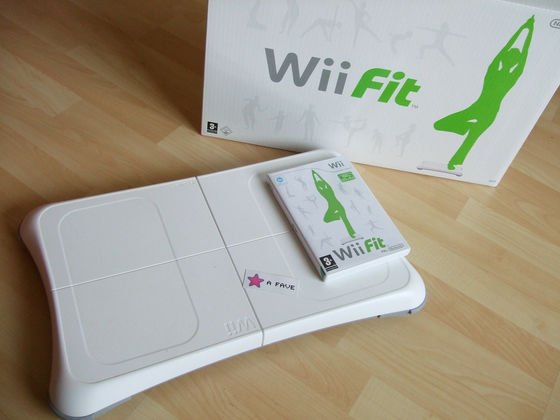 bynataliej

In addition, "Super Smash Bros. Smash Bros. for Nintendo 3DS / Wii U" released in 2014Participate in the form of "Wii Fit Trainer"I surprised many Nintendo fans.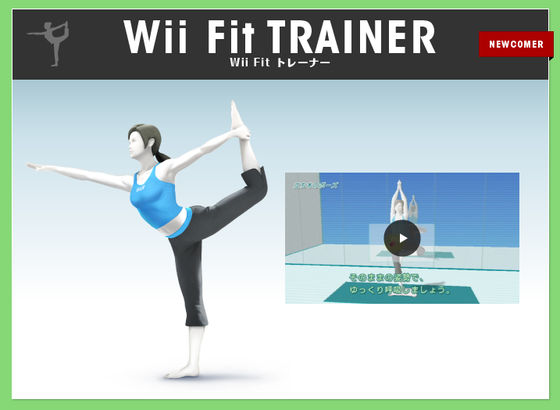 ◆ 09: Wii Bowling Ball
There are strange items also in the peripheral equipment made by overseas manufacturer corresponding to Nintendo hard. "Wii Bowling Ball" is a ball type controller of bowling used by CTA Digital, used with the Wii remote control.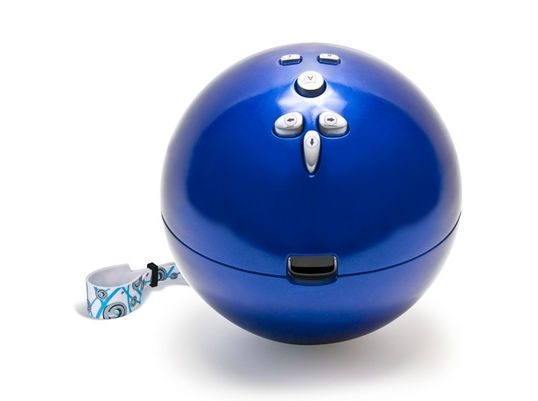 byDunamys Game

However, at the time of sale, there were several cases where the Wii remote went off and slammed by crashing into the TV, Polygon said, "Because the Wii Bowling Ball had no measures to get out of the tail, the very dangerous surroundings It was a device. " The following movie is the state of the person who actually breaks the screen of the TV with the remote controller that actually played the bowling game.

Man Breaks His TV with the Wiimote - YouTube


◆ 10: NHL Slapshot Hockey Stick
In the United States where ice hockey is popular, ice hockey games are also released. NHL Slapshot Hockey Stick is an attachment that you can attach Wii Remote and Nunchaku released by EA. "NHL 2K11It corresponds to the Wii version title of "Wii version." NHL Slapshot Hockey Stick is in the shape of a hockey stick, and when you hit your opponent, you use the hockey stick ahead to push forward.


byhlewis 9

◆ 11: Fish finder pocket sonar
Although it was not released overseas, in Japan, Game Boy software "fish finder Pocket Sonar" was released from Bandai at a fixed price of 14,800 yen in 1998. The main body is equipped with a sensor at the end of the 15 m cord, and if you put the sensor in the ocean or lake it is possible to detect up to 20 m deep. Although it is a fish finder that moves with a portable game machine over 30 years ago as a game boy,Review on Amazon.co.jpLooking at some people still patronizing, "It is seemingly a toy, but the contents are genuine, it is accuracy that is not different from expensive ones."