Dad's reactions deceived at April Fool 's "Proposal Daizenshu" are talked about on the net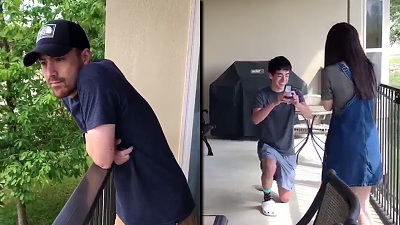 April 1stApril FoolSo lie is blown all over the world, laughter and anger? Wraps people. However, for a father with a high school girl's daughter, it seems that April Fool's cute lie became "saddened", and that reaction is talked about on the net.

Dad despairs as his daughter pranks him with a fake marriage proposal
https://mashable.com/2018/04/05/daughter-pranks-dad-marriage-proposal/#SmGK8mYPtmqI

It is the girls 'high school student Savana Adius (Twitter) that has released April Fools' mischief@savannah_ajas). Invite a boy of a high school student who is referring to his house and take a "little play" to receive a marriage proposal at a place like a balcony and devise a daddy to his father Dave.

i'd say we successfully fooled my dadpic.twitter.com/kBRETb1ttO

- Savannah Ajas (@savannah_ajas)April 1, 2018

Open the case with the ring, propose it on your kneeling (pretending) boy. Mr. Savana is also surprised to find out that it is slightly over action.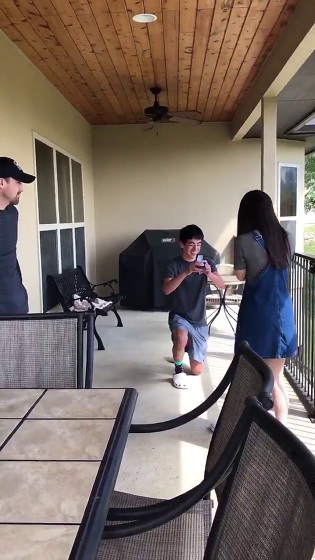 Mr. Dave who was watching it, does not show the surprising appearance, but rather looks like "It's serious ......" and sends a line of sight to the wife who shoots the movie.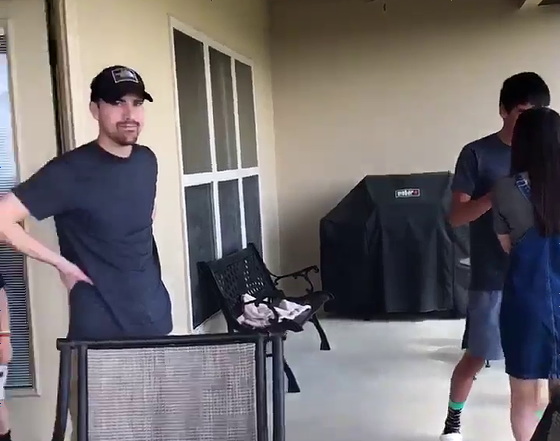 Dave who can not do anything whether he feels upset while watching the girls who pretend to be two people who are happily wrapped ... ....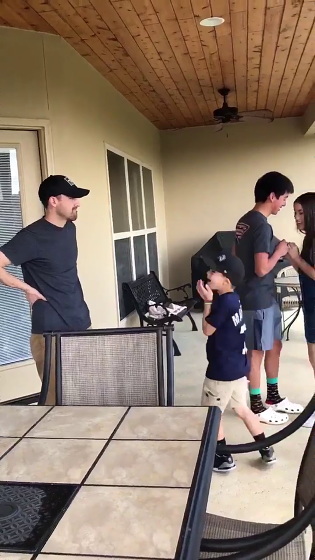 Look at the two who hug with "Wow!" ...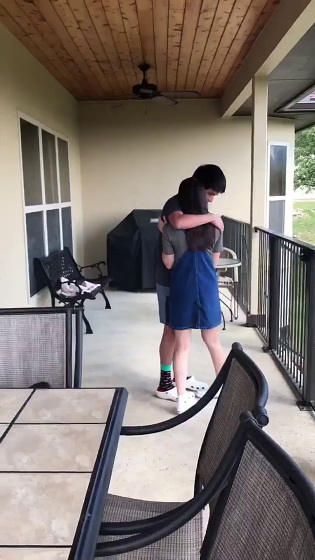 This expression. I do not know whether I am not rejoicing that my daughter is suffering from the reality that her daughter goes to her bride, "Are you still early ... ...", but I definitely have been attacked by complex emotions I understand only that.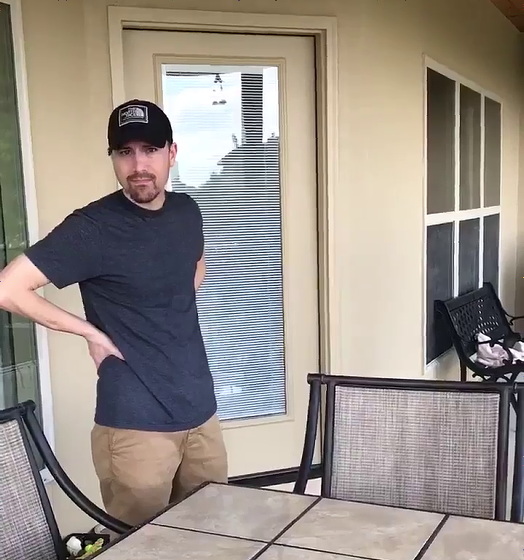 Even a bit of bitter smile.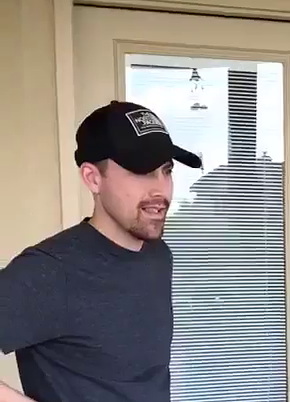 Dave who walks out without answering his wife asking, "Dave, are you crying?" The way I headed ...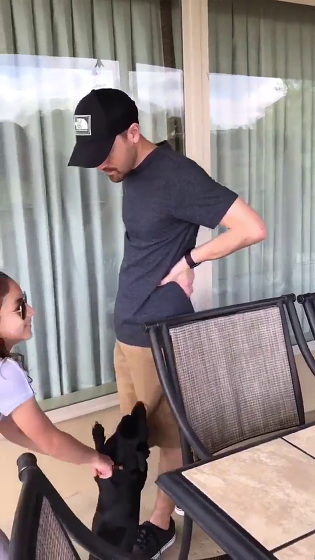 handrail. A melancholy feeling from a painting "Too ime (far eyes)".



"When you said Dave to two people who chewed and killed the voice," How did you lose? "What kind of feeling is angry?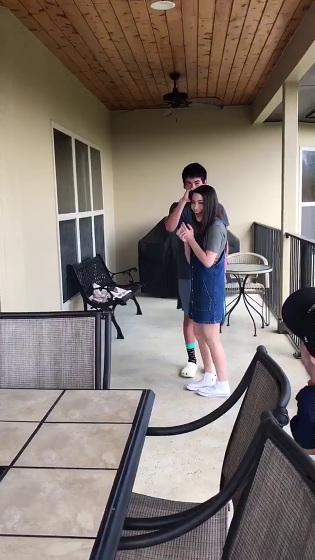 I turned to the other way.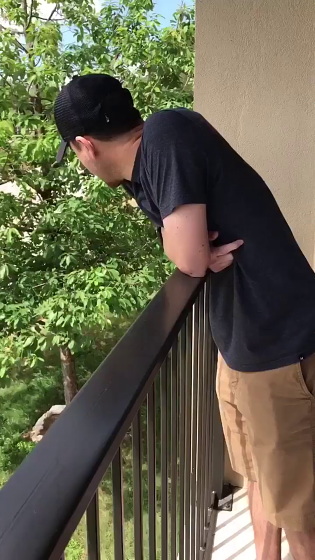 Here, Ms. Savana who says "April Fools!" Dave thinks "I'm already ~!" I wonder if it makes me laugh loud ... ...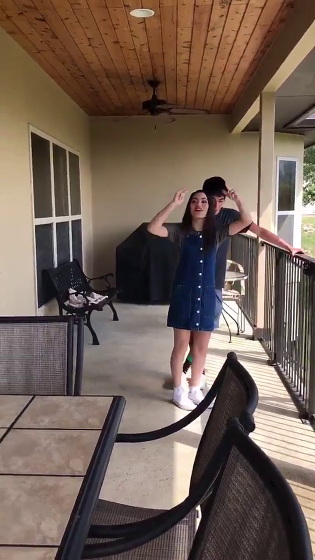 As usual I was still looking at my face. Mr. Dave 's response is that it makes me feel painful as I see the movie so please try playing it.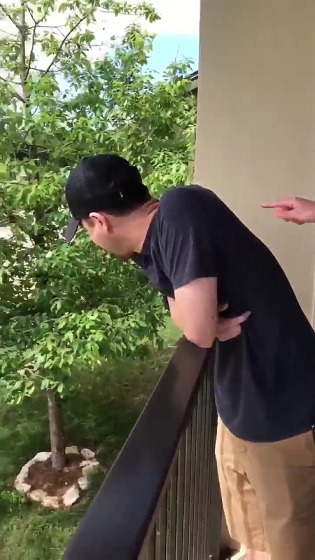 The tweet of Ms. Savana has been greatly spread, with more than 270,000 "goods" at the time of article creation, in a situation where more than 70,000 times are retweeted. Also, Dave 's reaction also has many Twitter users and it is in a state of great joy. A collage that puts an animated character "Sponge Bob" on Dave 's display ......

His daughter had em likepic.twitter.com/RgAkQQMFo1

- _ $ treetvibez (@ StVibez)April 2, 2018

"Anata's father is a meme of" you are really disappointed "(comment) with images such as.

Your dad is now the "Meme of True Disappointment"pic.twitter.com/czcKbNZzXx

- Atlanta Claus (@ dirtyprettyart)April 2, 2018

Also, those who carefully processed the pictures and made it to Dave who was hit by the rain also. By the way, the comment "Hey darkness, my old friend, I wanted to talk with you" is Simon & Garfunkel's masterpiece "Sound of Silence"When singing melodies in the head with phrases of singing out, sadness seems to increase even more ... ....

"Hello darkness my old friend ...
I've come to talk with you again "pic.twitter.com/5Sxy3tXcTv

- Daemonator (@ Daemon Mondae)April 2, 2018
in Video, Posted by darkhorse_log