"Virtual super model" made with CG is becoming a topic in SNS and it is beginning to be active like a real model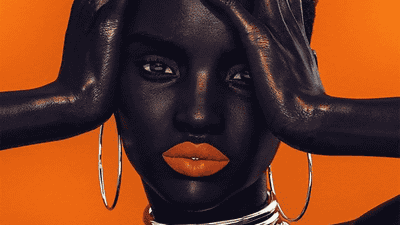 Kizuna eyeYaElectric brain girl YouTuber ShilohIn Japan, virtual YouTuber who posts a movie using 3DCG model from around 2017 is talking about, but it seems that all appearance and personality are imaginary "Virtual super model"Has appeared in Instagram, it has become a topic to gather over 90,000 followers.

BBC - Capital - The fascinating world of Instagram's 'virtual' celebrities
http://www.bbc.com/capital/story/20180402-the-fascinating-world-of-instagrams-virtual-celebrities

Shudu: The Instagram Supermodel You'll Never Meet
https://www.isiuwa.com/news/shudugram

In April 2017, to InstagramPseu-gramModel appeared. Pseud has a brilliant black skin and stunning proportions, and the pictures uploaded to Instagram have a mysterious atmosphere somewhere.


Female singer'sRihannaThe following photograph which painted lipstick of the brand "Fenty Beauty" produced by Mr. Rihanna himself sharing posts, is diffused quickly and becomes a hot topic.


However, Pseudo is not actually a model that exists in reality, it is actually a CG model created by British photographer Cameron = James Wilson. Mr. Wilson who was active in the fashion industry for the past ten years has learned 3D technology by himself and wanted to create his own ideal model image and built Shu Du. If you look at the following movie uploaded to Instagram, there are also movements that are too smooth for human beings, and you can see well that pseudo is a 3D model.


Bloggers who are also active as models mainly in LondonFatuWas fascinated by Shuduu 's long limbs and beautiful black skin, followed impulsively following the Instu account of Shuu. Because I had follow-back for a while, I did not think that Pseudou is a fictitious CG model. Mr. Fatu seemed to be relieved that he was shocked by knowing that Pseudou was a CG, but was not too beautiful too Shudeu is not a real existence. According to Mr. Wilson, "Pseudo is one of my artworks and a high-tech mannequin," he said he is also considering collaboration with various fashion brands like real models.

In the self introduction column of Shuudou's Instagram account, it says "the world's first supermodel model," but in fact the virtual model existed before Pseudou. For example, a 19-year-old living in Los Angeles, a setting of Spanish and Brazilian halfMichellaIs one of the "virtual supermodels" active from before Shuudou, the charm points that are crisp big eyes, thick lips, freckles are all made with CG.


Mikera who boasts 880,000 followers in Instagram also has a face as an influencer in social media, and in 2017 Spotify announced a single called "Not Mine"In February 2018 I collaborated with PradaAnd, although it is virtual, it is doing well as a model as well. You can listen to "Not Mine" released by Michella in the following movies that are officially uploaded.

Miquela - Not Mine - (OFFICIAL LYRIC VIDEO) - YouTube


With the advent of social media such as Twitter and Instagram, influencers with great influence and information dissemination ability to hundreds of thousands of followers are never negligible in modern marketing, but the appearance and personality are fictitious influences In response to the appearance of Enthur, there is also pointed out that "When a fictitious person created by someone gets persuasive and influential on the stage of social media, it becomes difficult to distinguish between reality and fiction."

However, advertising agenciesThe AmplifyJustin Lesvani, founder of 'The Instagram is completely different from the way it looks like it, something you see on social media is just a photo, video, comment, it's a digital version of yourself' "Influencer marketing on social media that anyone can easily follow is important how to make it human-looking.The era of influencers in social media has only just begun, but neither influencer AI with countless followers I will expect to appear ".

Indeed, in the picture of Michella, "Even if it is obviously a counterfeit, I realize that there is a real person behind Michella, which is really wonderful." "Even if she is a fake, she is beautiful, Many comments are praised that praise her still after distinguishing between reality and fiction.