The results of comparing the performance of each company DNS service such as Google and Cloudflare will be released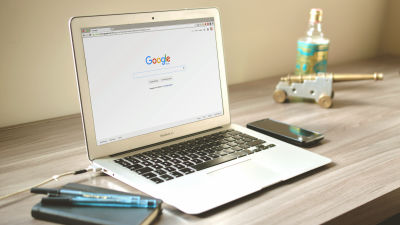 It is provided free of chargeDNSService isGoogleYaCloudflareThere are multiple services such as, but it is difficult to understand which service can use the Internet more comfortably. Hacker Nyakolas Z gathered volunteers from all over the world, compared the performances of these DNS services, and released the results. The performance comparison conducted this time is conducted in 18 regions around the world including Tokyo in Tokyo and it shows which DNS service response time is excellent at the time of article creation.

DNS Performance Comparison: Google, Quad 9, OpenDNS, Norton, Clean Browsing, and Yandex
https://hackernoon.com/dns-performance-comparison-google-quad9-opendns-norton-cleanbrowsing-and-yandex-d62d24e38f98

DNS Resolvers Performance compared: Cloudflare x Google x Quad 9 x OpenDNS
https://medium.com/@nykolas.z/dns-resolvers-performance-compared-cloudflare-x-google-x-quad9-x-opendns-149e803734e5

The DNS service Nyakolas Z tested is the following 8 services.
1. Google: DNS's most popular DNS service
2. Cloudflare: The latest DNS service at article creation
3. Quad 9: DNS service that blocks access to malicious domain
4. OpenDNS: A DNS service that provides an option to block malicious domains and block adult content
5. Norton DNS: A DNS service that blocks malicious domains and is integrated with anti-virus software
6. CleanBrowsing: DNS service to block access to adult content
7.Yandex DNS: DNS service to block popular malicious domains in Russia
8.Comodo DNS: DNS service to block malicious domain

Since the functions provided by each company are different for the DNS service, the corresponding functions are summarized in the following images. Four options indicating whether the 8 services under test are valid or invalid are listed as "Privacy" indicating that the DNS request is not recorded and "DNSCrypt" as the option indicating the encryption method of the DNS request "DNS over HTTPS" "DNS over TLS" are available. And yes for valid options and no for invalid options. For example, Google's DNS service indicates that "Privacy", "DNS over HTTPS", "DNS over TLS" are valid and "DNSCrypt" is invalid.



Nyakolas Z Mr. Mr. has conducted performance measurements at 18 locations around the world including Tokyo, London, New York, etc. In each region, for each domain frequently used such as Gmail, Facebook, Twitter etc., 70 times DNS I have investigated the average response time when searching.

As a result, except for Yandex, very good performance has been achieved, with average response time of less than 15 msec (milliseconds) in North America and Europe in common for all services. In particular, Cloudflare is the fastest value in 13 areas including Tokyo, and it shows that it was 4.98 msec on average. Google and Quad 9 seem to have good results, but the average response time got a little worse due to poor response time in some areas.

Also, because Yandex is sometimes for Russia, Russia was not included in the measured area, so it is a slow result in all areas. Also, it shows that CleanBrowsing is the fastest in the DNS service that blocks adult content.

The detailed results are reported below.

◆ World average
1. Cloudflare: 4.98 msec
2. Google: 16.44 msec
3. Quad 9: 18.25 msec
4. Clean Browsing: 19.14 msec
5. Norton: 34.75 msec
6. OpenDNS: 46.51 msec
7. Komodo: 71.90 msec
8. Yandex: 169.91 msec

◆ Results of each region
·Japan Tokyo
1. Cloudflare: 2.00 msec
2. Clean Browsing: 2.14 msec
3. Norton_DNS: 6.14 msec
4. Google_DNS: 17.28 msec
5. Quad 9: 40.57 msec
6. Commodo DNS: 124.14 msec
7. OpenDNS: 125.71 msec
8. Yandex DNS: 283.00 msec

· USA, New York
1. Quad 9: 1.50 msec
2. Cloudflare: 1.57 msec
3. Norton DNS: 7.28 msec
4. Google DNS: 7.71 msec
5. OpenDNS: 9.71 msec
5.CleanBrowsing: 10.85 msec
6. Commodo DNS: 12.00 msec
7. Yandex DNS: 108.14 msec

· USA, San Diego
1. Cloudflare: 8.57 msec
2. Norton DNS: 9.00 msec
3. Google DNS: 14.28 msec
4.CleanBrowsing: 19.28 msec
5. OpenDNS: 19.42 msec
6. Quad 9: 19.42 msec
7.Comodo DNS: 40.00 msec
8. Yandex DNS: 193.57 msec

· Toronto, Canada
1. Cloudflare: 3.42 msec
2. Google DNS: 9.42 msec
3. Norton DNS: 13.00 msec
4. Clean Browsing: 13.71 msec
5. Quad 9: 15.28 msec
6. OpenDNS: 17.85 msec
7.Comodo DNS: 21.71 msec
8. Yandex DNS: 124.14 msec

· Montreal, Canada
1.CleanBrowsing: 15.28 msec
2. Google DNS: 16.71 msec
3. Cloudflare: 17.00 msec
4. Quad 9: 17.71 msec
5. OpenDNS: 23.42 msec
6. Norton DNS: 25.71 msec
7.Comodo DNS: 84.28msec
8. Yandex DNS: 118.85 msec

· America, Atlanta
1. Quad 9: 1.71 msec
2. Cloudflare: 1.85 msec
3. Google DNS: 4.14 msec
4.CleanBrowsing: 15.42 msec
5. Norton DNS: 17.00 msec
6. OpenDNS: 17.14 msec
7.Comodo DNS: 18.57 msec
8. Yandex DNS: 127.57 msec

· America, Dallas
1. Cloudflare: 2.10 msec
2. Norton DNS: 3.14 msec
3. Quad 9: 3.42 msec
4. OpenDNS: 6.71 msec
5. Google DNS: 7.14 msec
6. Clean Browsing: 10.85 msec
7.Comodo DNS: 38.42 msec
8. Yandex DNS: 153.28 msec

· USA, Fremont
1. Cloudflare: 2.00 msec
2. Norton DNS: 6.14 msec
3. Quad 9: 11.00 msec
4. CleanBrowsing: 11.85 msec
5. Google DNS: 13.71 msec
6. Commodo DNS: 22.00 msec
7. OpenDNS: 24.42 msec
8. Yandex DNS: 185.00 msec

· USA, San Francisco
1. Norton DNS: 2.00 msec
2. Quad 9: 2.14 msec
3. Cloudflare: 2.85 msec
4. Google DNS: 12.28 msec
5. Clean Browsing: 21.14 msec
6. Commodo DNS: 22.14 msec
7. OpenDNS: 28.00 msec
8. Yandex DNS: 180.42 msec

· UK, London
1. Cloudflare: 1.14 msec
2. Quad 9: 1.85 msec
3. Clean Browsing: 2.00 msec
4. Norton DNS: 6.57 msec
5. Google DNS: 7.71 msec
6. Commodo DNS: 9.85 msec
7. OpenDNS: 9.85 msec
8. Yandex DNS: 35.57 msec

· France, Paris
1. Cloudflare: 5.14 msec
2. Commodo DNS: 10.00 msec
3. Google DNS: 10.14 msec
4. Quad 9: 12.71 msec
5. OpenDNS: 13.57 msec
7.CleanBrowsing: 14.85msec
6. Norton DNS: 23.85 msec
8. Yandex DNS: 38.14 msec

· Netherlands, Amsterdam
1. Cloudflare: 1.14 msec
2. Clean Browsing: 1.14 msec
3. Quad 9: 1.71 msec
4. Google DNS: 2.71 msec
5. OpenDNS: 4.42 msec
6. Norton DNS: 9.85 msec
7.Comodo DNS: 12.85msec
8. Yandex DNS: 40.42 msec

· Germany, Frankfurt
1. Norton DNS: 1.14 msec
2. Quad 9: 1.14 msec
3. Cloudflare: 4.42 msec
4. CleanBrowsing: 5.00 msec
5. Google DNS: 8.14 msec
6. OpenDNS: 8.14 msec
7.Comodo DNS: 19.57 msec
8. Yandex DNS: 28.85 msec

·Singapore
1. Cloudflare: 1.14 msec
2. Google DNS: 2.00 msec
3. Quad 9: 2.14 msec
4. Clean Browsing: 2.28 msec
5. OpenDNS: 28.14 msec
6. Norton DNS: 34.14 msec
7.Comodo DNS: 203.71 msec
8. Yandex DNS: 343.00 msec

· India, Bangalore
1. Cloudflare: 7.42 msec
2. Norton DNS: 21.28 msec
3. Quad 9: 38.85 msec
4. Google DNS: 40.71 msec
5. OpenDNS: 59.42 msec
6. Clean Browsing: 138.71 msec
7.Comodo DNS: 150.57msec
8. Yandex DNS: 171.57 msec

· Sydney, Australia
1. Cloudflare: 22.28 msec
2. Quad 9: 25.00 msec
3. Google DNS: 26.14 msec
4. CleanBrowsing: 34.57 msec
5. OpenDNS: 37.85 msec
6. Norton DNS: 164.57 msec
7.Comodo DNS: 186.28msec
8. Yandex DNS: 352.14 msec

· Brisbane, Australia
1. Cloudflare: 3.00 msec
2. Clean Browsing: 13.57 msec
3. Quad 9: 17.71 msec
4. Google DNS: 66.14 msec
5. Norton DNS: 160.14 msec
6. Commodo DNS: 188.28 msec
7. OpenDNS: 190.28 msec
8. Yandex DNS: 336.71 msec

· Brazil, Sao Paulo
1. Cloudflare: 2.71 msec
2. CleanBrowsing: 12.00 msec
3. Google DNS: 29.71 msec
4. Norton DNS: 114.71 msec
5. Quad 9: 114.71 msec
6. Commodo DNS: 129.85 msec
7. OpenDNS: 213.14 msec
8. Yandex DNS: 238.14 msec