Orange snow falls and the ski resort looks like a Martian sight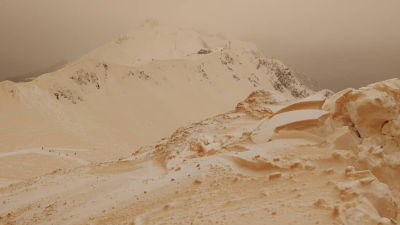 Yellow sand flowed from North Africa into Russia, Bulgaria, Ukraine, Romania, Moldova, etc., and mixed with snow, the snowy mountains are stained orange. The pictures taken at the ski resort are topics as if they are like Mars.

Orange snow blankets ski resorts in Sochi Russia - CNN
https://edition.cnn.com/2018/03/25/world/orange-snow-russia-trnd/index.html

Orange snow transforms eastern Europe into 'Mars' | World news | The Guardian
https://www.theguardian.com/world/2018/mar/26/orange-snow-transforms-eastern-europe-into-mars

A picture of the snowy mountain in Moscow / Sochi is this. Usually it is a ski resort where pure white powder snow falls, but as Orange snowed, it looks like a Martian.


The state of the ski resort is open to others as well.


Although the color tone differs slightly depending on the photograph, it is in a figure which can not be regarded as being on the same earth.


However, the lift also operates, and the ski resort is operated as usual.


A movie is also open to the public.


The following is a picture taken by one of the skiers. I will go down a brownish snowy path like a sandy mountain.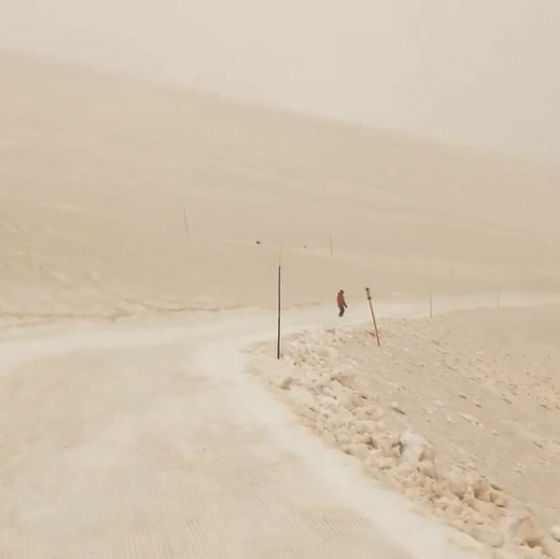 Children also enjoy skiing.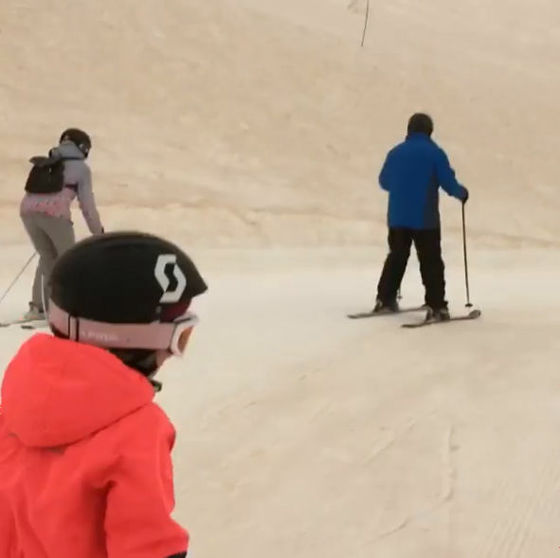 However, as you go down the snowy mountain, your visibility gradually worsens ... ...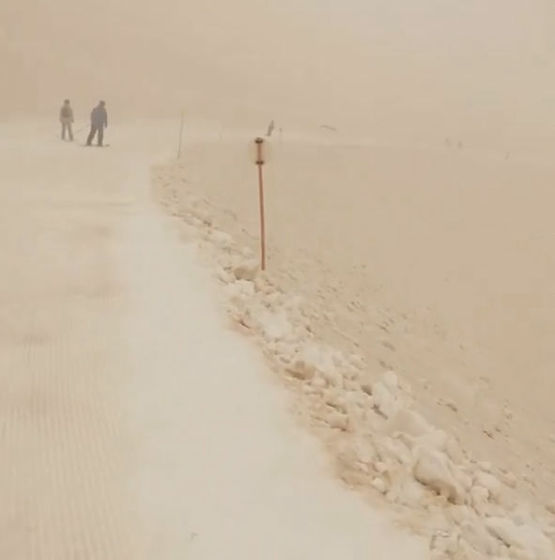 Almost no one can see the figure.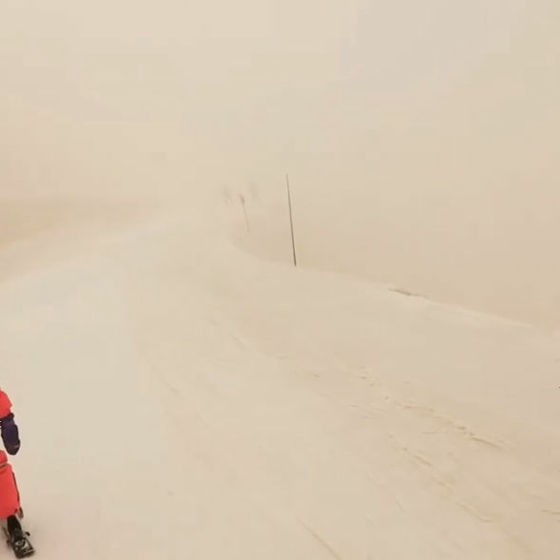 Although it is a scene of conviction that there is a person who comments "It seems to be apocalypse", this phenomenon does not occur for the first time, it is said to occur about once every five years.


The Weather ChannelAccording to Orange Snow 's current position, the sandstorms that occurred in the Sahara desert in North Africa were brought to Europe through the Mediterranean Sea. Although it is a phenomenon that occurs once every few years, in the past 10 years, it is the first time that a strong sandstorm has been brought here.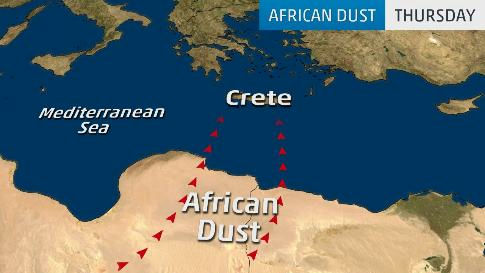 NASA's satelliteThe actual appearance observed by. You can see that the light brown part shown at the bottom of the screen is a sandstorm flowing from the continent of Africa to Europe.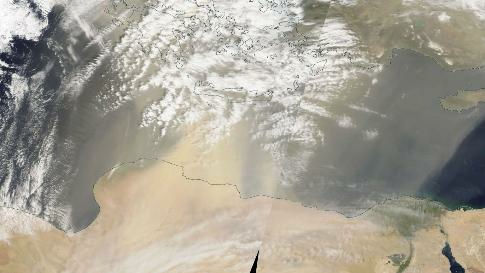 The coast of Greece · paraocastro is dyed orange as if the movie was processed, and the feeling of end is drifting.

Amazing views in Palaiokastro, Crete today in thick Saharan dust! WOW! Report: Stavros Christopoulouspic.twitter.com/pcHyJn1a8v

- severe-weather.EU (@severeweatherEU)March 22, 2018
in Video, Posted by logq_fa