"Sakura Prawn Temp Bowl" which can taste plentifully the flavor and texture of Sakura Prawne & Choshu with flavored soy sauce and tallow fried egg roast tempura is impressive "Chashuu (Three Brothers) Tennis Bowl"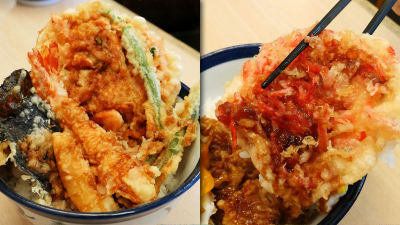 Tempaku Teraya will be available as a limited-time menu from 20th March (Tuesday) 2018Sakura Shrimp Bowl"The movie" Laughing at cloudy weather "collaborated with"Chashieu (Three Brothers) Bowl of rice"Has appeared.When I tasted the Sakura Shima Tempuru beforeTempura using "Sakura prawns and onions" and "tempura" was used, but this time it is using Kaoru Shrimps and Kaita with leaves radish and big squid. In addition, it was said that the barbecue (three brothers) bowl of rice was served tempura which imaged the characters such as 'Laugh at cloudy weather'. I have actually checked and confirmed what kind of taste I can enjoy.

Spring Limited Menu, March 20 (Tue) Appears! "Jewel of Suruga Bay" Fulfilling with Sakura prawns with fried radish with leaves radish "Sakura Shima Tempbo" Movie "Laugh at Cloudy Weather" Collaboration! Laugh at heaven's clouds "Chashaw (Three Brothers) Tennis Bowl"
(PDF file)http://www.tenya.co.jp/release/pdf/info_20180313.pdf

Arrived at Tenya.



A poster was also posted at the shop front.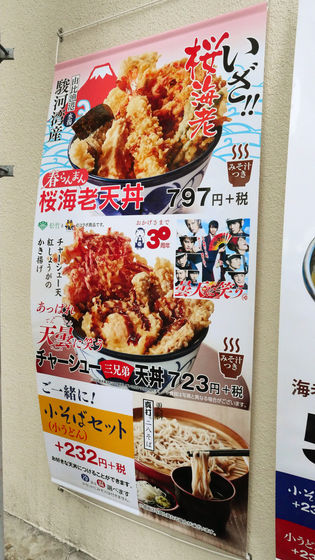 The order you made came in about 8 minutes after placing an order.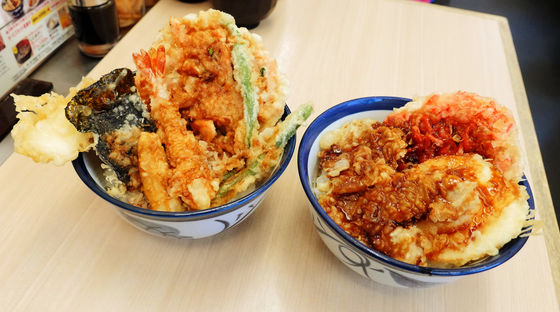 In "Sakura Prawn Tempuru" (860 yen including tax), huge squid, baked laver heaven, bamboo shoots, shrimp, Kaoru shrimp and leaf bean curd potatoes and green beans are served, as it extends beyond the bowl.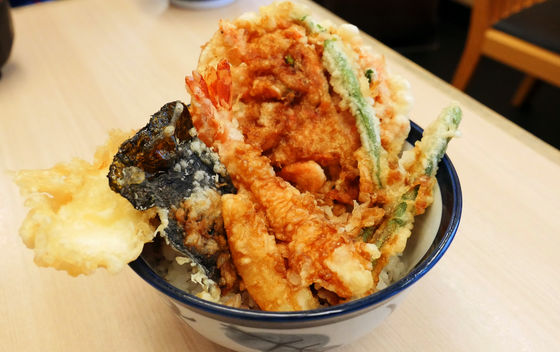 First of all, I will try to eat it from Kakura praise and leaves radish kaeda. Grab the kakiage with chopsticks, it has considerable weight and makes me feel the volume.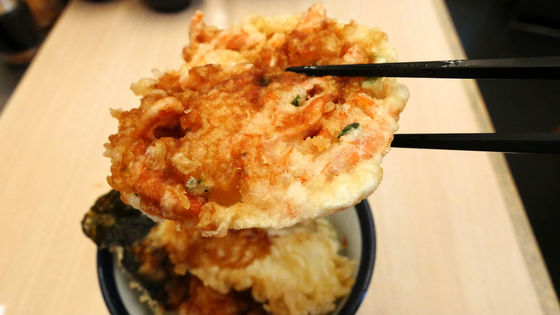 When you put it in your mouth, you can feel the flavor of one cherry tree and the texture of the preprinted one, it is superb with the fragrance of leaves radish and the sauce feeling faint, you can eat it in no time can do.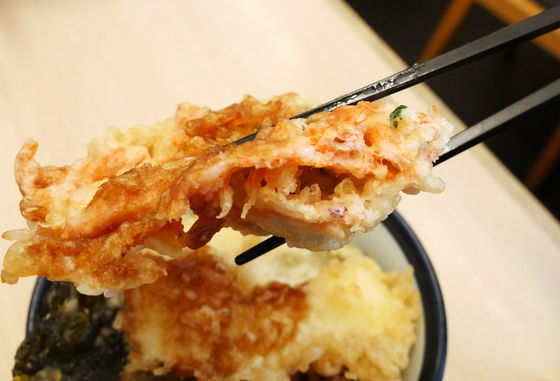 I tried picking up the big squid in the middle, and there was a weight weighing.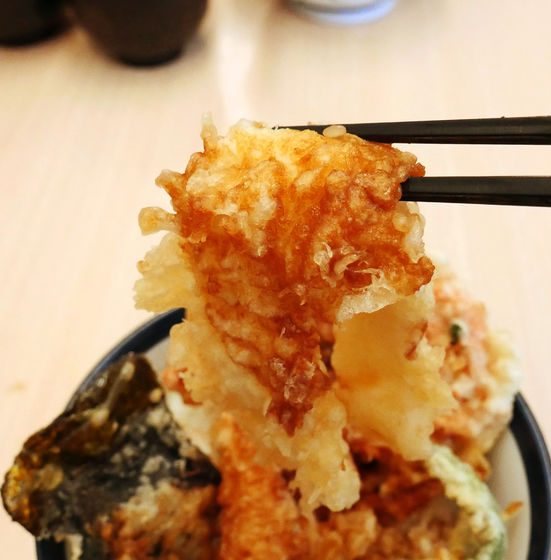 When eating, I can feel a subtle sweetness and a firm chewy, and the volume is also perfect.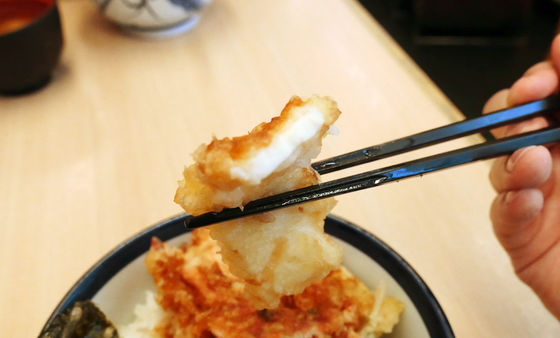 Hayako Takeko was only using a soft head and he felt a soft texture and a fresh flavor.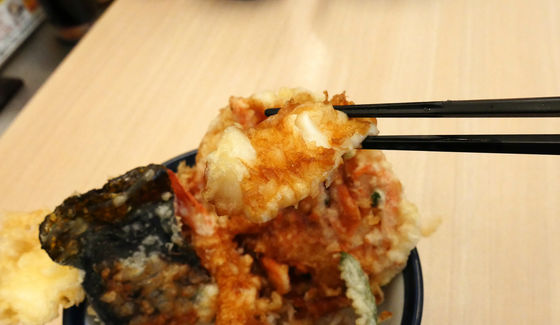 Baked laver heaven was crispy texture, the part of the clothing was pretty hard, I could not bite it without chewing hard. Although it feels like "Is this too hard?", I can enjoy the scent of seaweed as much as rice cake, and the strong scent of cake and the fragrance of laver become habit.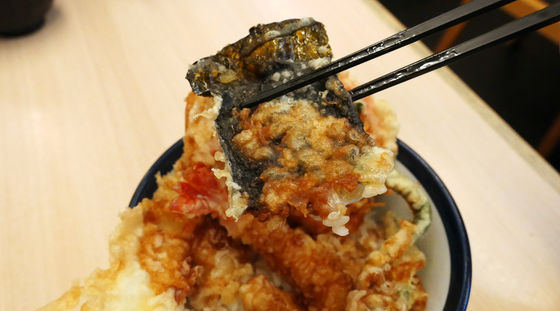 Tempura of shrimp is exceptional in compatibility with sauce and sauce made with prepuri.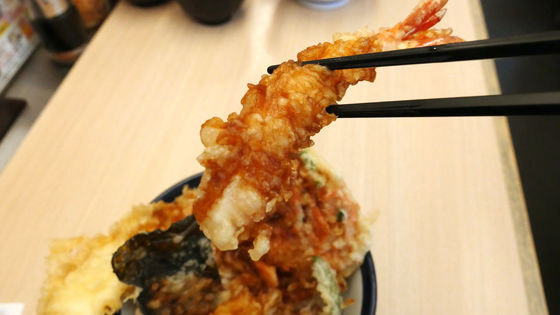 And the tempura of kidney will entertain the taste which was rich in coloration on the bowl.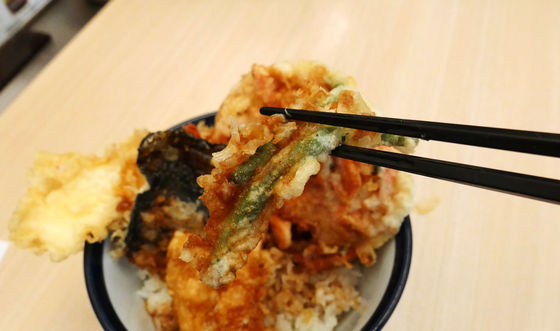 "Chashaw (three brothers) bowl of rice" (780 yen including tax). In the bowl, the tempura of the barbecue is three named after the three brothers, and it is deep-fried with red ginger and fried egg-fried tempura is served. And in the sauce, I heard that they are using Teng and the first appearance "Koku Shoyu Soy Sauce".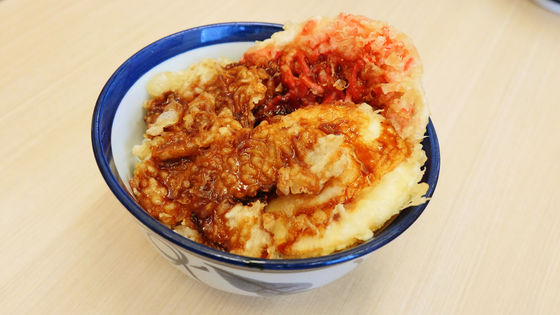 I will eat the tempura of the barbecue. From the exterior, I did not know what tempura it was ... ...



When you eat, you can feel the texture of fluffy and soft, char siu. A combination of taste of barbecued sauce and sauce is good, more appetite is awakened and you can advance with eating with dongdong.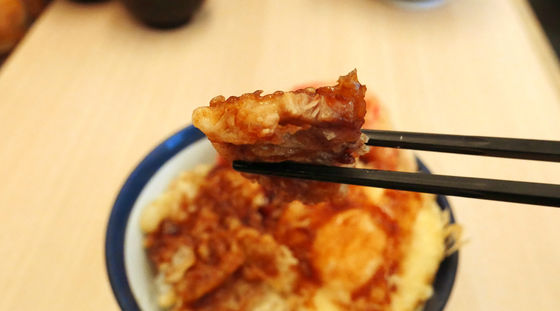 The fried egg style tempura is impressive in shape of fried eggs that you can understand even from the tempura.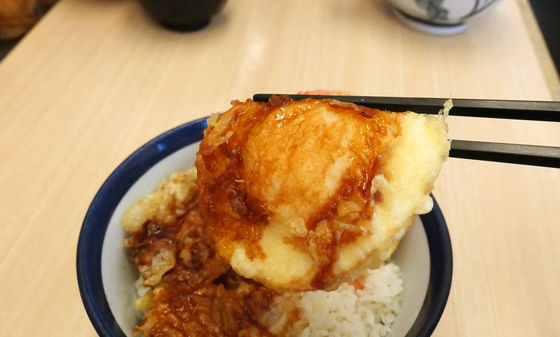 Inside is half-baked fried egg and the combination of juicy taste of fried eggs and sauce you can enjoy the taste just as if the soy sauce is on the fried egg, like chopsticks tempura, chopsticks advance I will.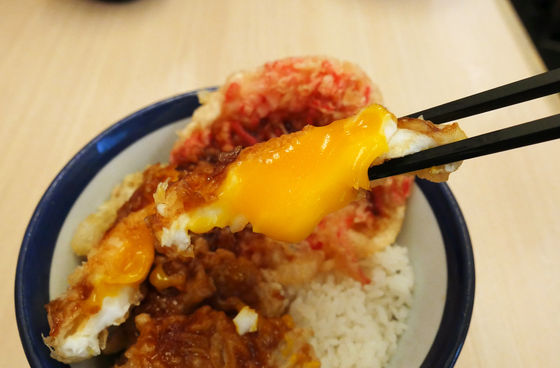 Kakeakusha of red ginger is reddish in colorful red color "shredded red ginger".



When I brought it to my mouth, I can feel the red pepper spicy peculiarly and shakijaki feeling well, I add an accent to the juicy taste of the Chashieu (Three Brothers) bowl.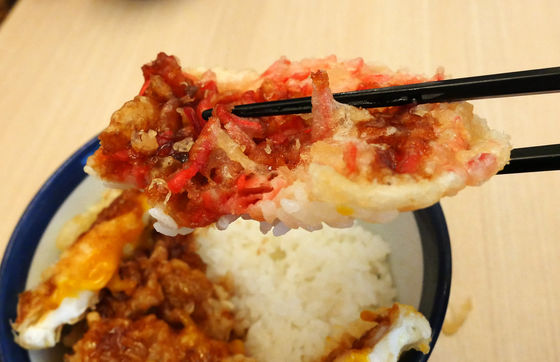 "Sakura Prawn Temptanon" and "Chashew (Three Brothers) Tennis Bowl" are offered for a limited period of time from March 20, 2010 (Tue) to April 25, 2018 (Wednesday), except for some stores .