What is Mr. Christopher Wiley who accused one case of Facebook's personal data leaked by 50 million people?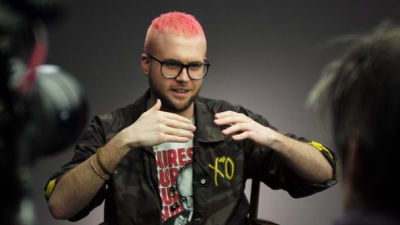 In the presidential election in 2016, the New York Times and the observer reported that the trump camp had illegally used personal information for 50 million Facebook users. This is one internal whistleblowerChristopher WileyI am spelling about what kind of person is, the guardian of England and what he went through and the figure of that person.

'I made Steve Bannon's psychological warfare tool': meet the data war whistleblower | News | The Guardian
https://www.theguardian.com/news/2018/mar/17/data-war-whistleblower-christopher-wylie-faceook-nix-bannon-trump

How Trump Consultants Exploited the Facebook Data of Millions - The New York Times
https://www.nytimes.com/2018/03/17/us/politics/cambridge-analytica-trump-campaign.html

Revealed: 50 million Facebook profiles harvested for Cambridge Analytica in major data breach | News | The Guardian
https://www.theguardian.com/news/2018/mar/17/cambridge-analytica-facebook-influence-us-election

Christopher Wylie: 5 Fast Facts you Need to Know | Heavy.com
https://heavy.com/news/2018/03/christopher-wylie-whistleblower-facebook-cambridge-analytica/

According to the content reported in the New York Times, Cambridge Analytica (Cambridge Analytika), a data analysis company founded in 2014, uses data obtained without user's permission to predict voting and influence voting behavior Create software to do. We have enabled software to distribute individual political ads on Facebook to voters.

The New York Times told that personal information for 50 million Facebook users was used without user's permission, but Cambridge Analytica told it, "The data is illegal from the research company Global Science Research I bought it unknowingly and it was discovered to be illegal and I removed it two years ago. " In addition, since Facebook's policies were not strict at that time in 2014, it indicates that usage of data was not cheating.

This case was revealed by 28-year-old Christopher Wiley's internal accusations. Mr. Wiley is a former executive who was involved in the creation of Cambridge Analytika. What kind of person is Mr. Wiley and what has been done can be summarized in five major items.

◆ 1: Brains clearly 28 years old, self-dropping school at 16 years old from bullying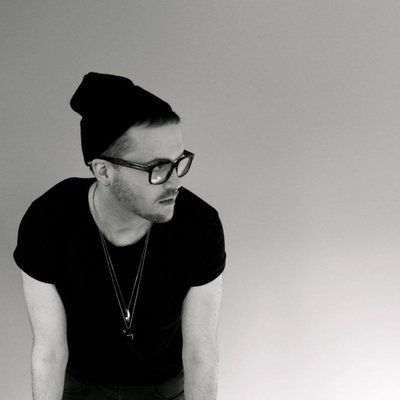 Interview with Mr. Wiley was made by the British guardianCarol / Caddo WolderMr. Mr. Cadwolder is closer to that person by visiting Mr. Riley many times. According to Cadwolder, Mr. Wiley was 28 years old Canadian and grew up in British Columbia, Canada.

Mr. Wiley had binge at school because he had ADHD (attention deficit / hyperactivity disorder) and reading disorder, being also homosexuals, and voluntarily withdrew at the age of 16. After that he began working at the office of the opposition leader of Canada at the age of 17 and studied data science in the next year and worked at the standpoint of "Internet · Kids" in the Liberal Party of Canada. And after studying coding self-taught at the age of 19, Mr. Wiley to learn the law at the age of 20London School of EconomicsI entered.

◆ 2: One paper that gave Mr. Wiley an idea
Mr. Wiley in the age of studying encounters an article titled "Computer-based personality judgments are more accurate than those made by humans" (computer-based personality diagnosis is more accurate than what human beings perform).

Computer-based personality judgments are more accurate than those made by humans | Proceedings of the National Academy of Sciences
http://www.pnas.org/content/112/4/1036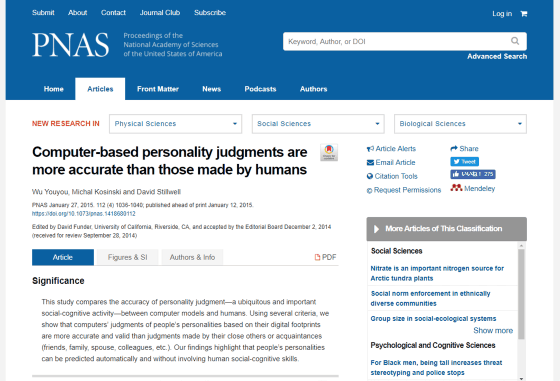 This paper was written by Professor Wu Youyou, Professor of Psychology at Cambridge University, Mr. Michael Kosinski, David Stillwell. In this paper, researchers compared "computer diagnosis" ubiquitous and emphasized among social cognitive activities with computer model and human.As a result of using multiple criteria, I We show that computer judgment based on human digital footprint is more accurate and sure than judgment of close people such as friends, family and colleagues.The discovery is based on the person's personality We emphasize that prediction can be done automatically without requiring human social cognitive skills. "

Mr. Kosinski and Mr. Stillwell developed psychological profile apps for Facebook, including personality diagnostic tests, and many people have decided to use this application. The data of the application developed at this time is a problem in this one case.

Mr. Wiley learns from the above paper that each person's personality influences political behavior and attempts to use data that will send the correct message to the correct target to help the opposition candidate.

◆ 3: Encounter with Stephen · Vannon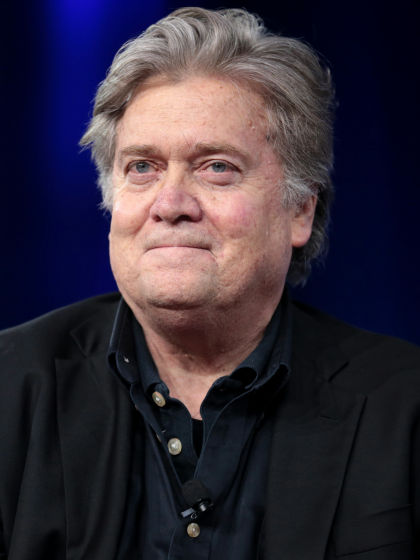 byGage Skidmore

Mr. Wiley 's destiny changed greatly as a senior adviser in the Trump regimeStephen BannonMr. and Republican Participant and Mercer FoundationRebecca MercerMr., his father and computer scientistRobert MercerWhen I met him. They seemed to have liked Mr. Wiley as they thought that "gay" is an early adapter and thought that "people will go on to those that gay caught on in the future". Journalist'sMylo JanapulusMr. Wairy sees that there is a connection between Mr. and Vannon because he is gay.

The election management agent "SCL Elections" receiving financial assistance from the Mercer Foundation is a company that created Cambridge Analytica. Mr. Wiley, who had the idea of ​​"using computer-based personality diagnosis for elections," said Alexander Knicks, CEO of SCL Elections, "We can give you complete freedom. I was able to experiment with your crazy idea. "When I received an offer, I received the offer obediently. And we will be involved in the establishment of Cambridge · Analytika.

Where in Cambridge · Analytka the data was obtained yet there is still doubt at the time of writing the article. In this regard, Mr. Wiley told the guardian, "Although Kosinski failed as a result of negotiating or negotiating with him, a psychologist operating the research company Global Science ResearchAleksandr KoganI received a proposal to reproduce the research from Mr. and provide the data. " Cambridge Analytka has spent 7 million dollars (about 740 million yen) for data collection, of which 1 million dollars (about 100 million yen) was paid to Global Science Research.

What you need to change people's thinking is not to "force your thoughts" but to "send controlled messages", ie to manipulate information such as fake news. "Mr. Trump is basically a crocs andUGGThings like shoes. How do you change the idea of ​​people who think "mischievous shoes" so that everyone can wear shoes? "Mr. Wiley and Mr. Vannon thought that they were thinking.

And Mr. Wiley creates the idea of ​​using Facebook, but Mr. Wiley said that Facebook did not stop planning while knowing the circumstances, as evidence to that the Facebook attorney against the guardian I gave a letter from Mr. Cadwolder.

◆ 4: Mr. Wiley admitted having invented a plan to "use data collected from Facebook"
The data of 50 million Facebook users collected in the summer of 2014 will be used for election, but three months before Facebook is elected president, Facebook gathers data collected against Mr. Wiley I told you to delete. When Mr. Wiley told "I already deleted", it seems that there was no contact from Facebook afterwards. However, by 2016 data was already shared.

Edward Snowden received Mr. Wiley's accusation "Facebook gets money by exploiting and selling the personal details of people's private life" "They are accomplices rather than victims" I made a point of view.

They are accomplices. They are accomplices. They are not victims. They are accomplices.https://t.co/mRkRKxsBcw

- Edward Snowden (@ Snowden)March 17, 2018

◆ 5: Mr. Wiley is trying to correct his mistake
Mr. Wiley was 24 years old when Mr. Wiley was involved in Cambridge analytika and said he was excited about intellectual possibilities before. He did not think what kind of result it would bring. It is not clear how much Mr. Wiley's role was in a series of incidents, but Mr. Wiley said that he decided to break his work.

Some admire Mr. Wiley's actions ... ...

For what you are about to endure, we salute you.

- Will Rayner (@ Will Rayner__)March 17, 2018

On the other hand, some people think Mr. Wiley 's behavior was evil.

Yes, it's great he's blown the whistle on this, but he's blowing the whistle on his own evil actions.

- Robert Shippey (@ Robert Shippey)March 18, 2018

The Cambridge Analytika Facebook account has been deleted on the 17th, but Mr. Wiley's Facebook account has also been deleted.

Suspended by@facebookFor blowing the whistle. On something they have known privately for 2 years.pic.twitter.com/iSu6VwqUdG

- Christopher Wylie (@ chrisinsilico)March 18, 2018
in Note, Posted by darkhorse_log