Activities "Exclude Pinterest from Google search results" is underway among Reddit users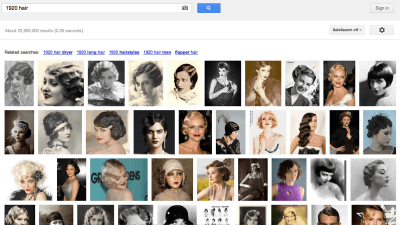 ByAaron Parecki

Google search has been developing to something that is indispensable in daily life, such as examining places of stores and doing research. I am dissatisfied with the result of such Google searchRedditUsers of "Search resultsPinterestI want you to not display the result of ", I got approval of more than 56,000 people in about half a day from the post.

Pinterest needs to be removed from Google IMO: google
https://www.reddit.com/r/google/comments/85atho/pinterest_needs_to_be_removed_from_google_imo/

This activity begins with Reddit user "kellysmith" searching Google on technical hardware information on Google, about 100,000 images posted to Pinterest are displayed in search results. Since login is necessary to display the image with Pinterest and it is information which is not disclosed basically,Google search policyMr. kellysmith suspected that he was contrary to it.




Some users point out that this system also has problems with the system on the Pinterest side. Closed Rhombus says "After accessing Pinterest from search results, images are not displayed even after logging in. It is necessary to search by Pinterest this time," after all, since it has to be searched again in Pinterest again, it takes time and effort I will also talk.


Mr. Toblu has declared "I do not want to register with Pinterest" and seems to be showing refusal to use Google search.


Not only search results by Pinterest but also users who are dissatisfied with the search function of Google seems to be some users, as the "display image" button is deleted from the Google image search, "I do not actually access the site I do not know what resolution image it is. "


For this user, in 2016Getty ImagesThere was a circumstance that sued Google image search, and as a result there was also a post explaining that the "display image" button was deleted.


"Users who point out that it is not just a bad thing that login is required to access Pinterest's images will also appear. "By making it impossible to access images directly from Google search, you will visit blogs and websites, and you will be using images after confirming the rights of the owner of the image." It is getting.