A number of assertions of President Trump 's camp claiming regulation of violent games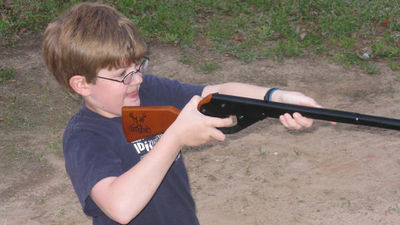 byau_tiger01

Responding to the gun shooting incident frequently occurred in the United States, "extreme violent games cause gun shooting incident"Regulation of games including violence expressionPresident Cardamom arguing to invite executives of lawmakers and game industry on March 8, 2018It was held in the White House. One of the experts who participated in the meeting place,Dave GrossmanHe is a person known as "hard-line game regulator".

One of Trump's Video Game Experts Thinks Cops Are at War and Murder Makes You Horny - Motherboard
https://motherboard.vice.com/en_us/article/8xdp3g/trumps-video-game-meeting-dave-grossman

It occurred in high school in Florida state in the United States in February 2018Gun shooting incidentReceiving, Trump President before the students and victims of parents who happened at the scene of the crime, a "violent video games are affecting the youth of thinking."Mentioned. President Trump has also held a conference on game regulation by collecting experts on March 8, 2018, Mr. Dave Grossman who attended the meeting said "Generation of assassination: Psychology of video game · violence · and homicideIt is a writer known for such works as.

Mr. Grossman is a veteran who was former Lieutenant Colonel and insists that violent video games and media will direct children to murder. He also said he is also a person who gives lectures at judicial organs in each state so as to allow the act of killing the perpetrators during arrest and investigation. Mr. Grossman said in a lecture in Ohio that "a police officer has sex with the murder of the culprit, giving the highest pleasure" is developing a strange theory.

Mr. Trump said "Do not mind hurting the criminal at the time of arrest of the criminal"It is said that they have the idea that some acts of violence are allowed if it is to maintain security, such as calling police officers. Mr. Trump 's claim that there is a part overlapping Mr. Grossman' s argument, Motherboaed says.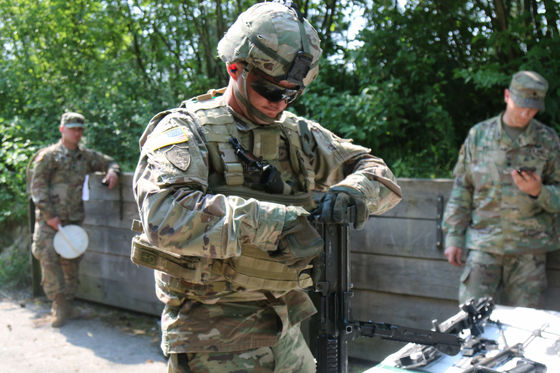 by7th Army Training Command

In addition, Mr. Grossman suggests that school teachers armed with school teachers, not gun control, as a countermeasure against frequent shooting gun shots. "Israel and Thai teachers also know that what we need to protect schools is that armed teachers and guardians are at school," Israel and all the school teachers are required to have experience in navigating , Citing examples in the southern part of Thailand where there are cases of arming against Islamic terrorist organizations.

"We are in the middle of the war ... you are at the forefront of the police and there will be more incidents that the police attack the children as soon as the police relax their arms.The next aim will be the police organization Soon the target of the raid will spread throughout the United States, then the United States will be stuck in a deep hole and will not be able to escape out of the hole, no one in Russia complains about the militarization of the police, " , Mr. Grossman mentioned in closing the lecture on a police organization.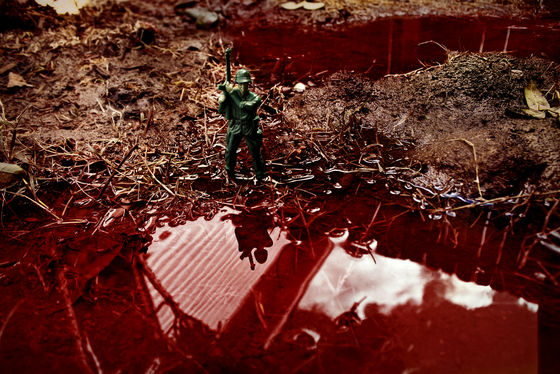 byI. Nandez

Mr. Grossman gives a lecture not only in judicial organizations but also in schools across the United States that "video games are the real cause of school raids". "Guns were there anytime, but the new factor that appeared in recent years is an image of visual murder by a violent video game," Grossman says.

Mr. Trump gathered at the meeting on March 8, Motherboaed says, "There are only people who wanted to call Mr. Trump at the conference on video game regulation, including Mr. Grossman." A game company where many Republican lawmakers and President Trump 's brother are members of the Board of DirectorsZenimax MediaIn addition to those who are deeply tied to Mr. Trump,Media Research CenterMr. Brent Bozel and "Parent's videoconferencing"Men who do not like video games" such as Mr. Mr. Henson of Mr. Ms. Mr. Ms. Motherboaed is concerned about President Trump's policy of collecting experts who have negative ideas in this violent game and summarize claims on game regulation.

Also, the latest research just published in January 2018 shows that there is nothing to do with "playing games" and "being violent".

A research result is announced that it is not related to "playing a game" and "being violent" - GIGAZINE