Silicon case that enables wireless charging of AirPods charging case "PowerPod"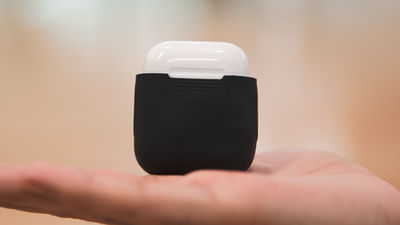 Apple's wireless earphone "AirPodsSpeaking of the phrase, the earphone body is wireless but the exclusive case is a terminal that needs to be charged with Lightning cable. It makes it possible to charge AirPods' exclusive case completely wirelesslyPowerPod"Has appeared.

PowerPod Case: wireless charging for your AirPods by Sameer Bhutani - Kickstarter
https://www.kickstarter.com/projects/1764826621/powerpod-case

Apple held in September 2017New product release eventThe mat which can be charged up to 3 terminals simultaneously such as iPhone, Apple Watch, AirPods announced in "Air Power mat"is. It was announced at the same timeiPhone 8/8 PlusYaiPhone XIPhone for the first time to support wireless charging, some users who possess the latest iPhone and Apple Watch should be looking forward to the appearance of Air Power mats.

What is worrisome about AirPods announced during the recital that you can wirelessly charge with Air Power mat as well. Existing AirPods dedicated charging case must be charged by connecting to Lightning cable,Break apartIt is obvious that it does not correspond to wireless charging from the appearance when doing. As a result, a special case of AirPods compatible with wireless charging will be released in March, 2018Be reportedis.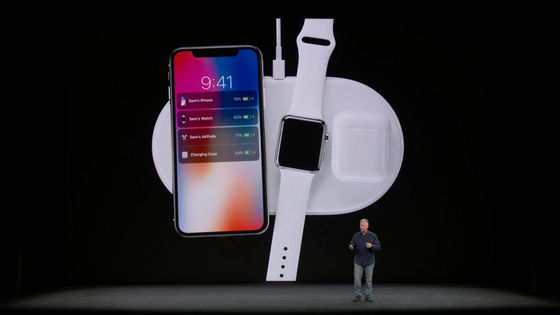 But for those already having AirPods it is a wasteful expenses to purchase a new case. Therefore, "PowerPod" which can correspond to wireless charging by special case not compatible with existing wireless charging has appeared.

I can understand exactly what PowerPod is like by seeing the following movie.


Sit on the bench and mess around with the iPhone ......



I wear AirPods in my ear.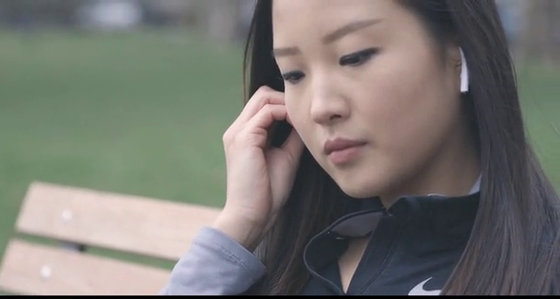 Play music.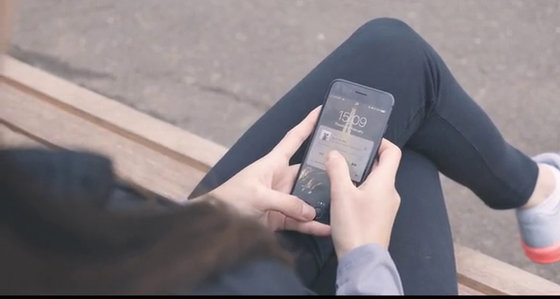 This male also wears AirPods when going out and enjoys music.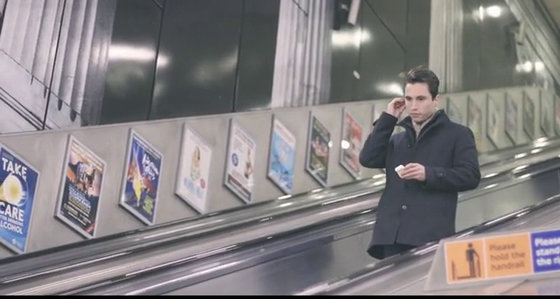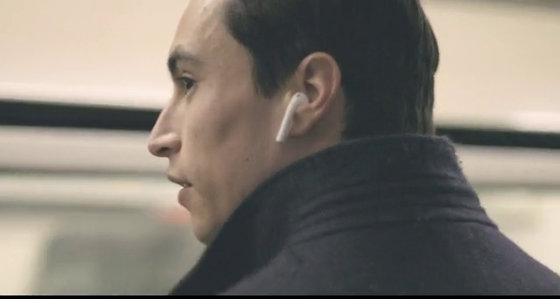 Pay with Apple Pay ......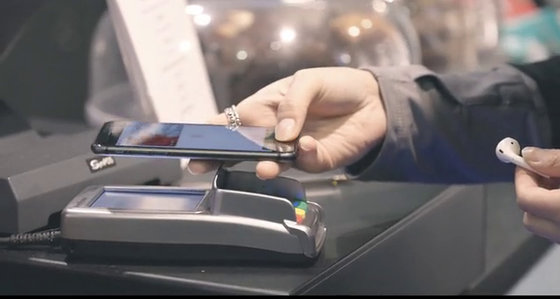 The strongest combo activation called Macbook at the cafe.



However, AirPods' charging is out of the question.



Return to the special case ......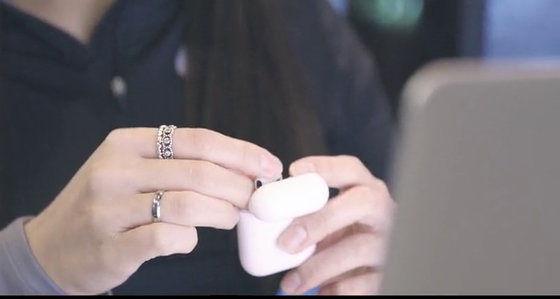 The special case is connected to Lightning cable to charge.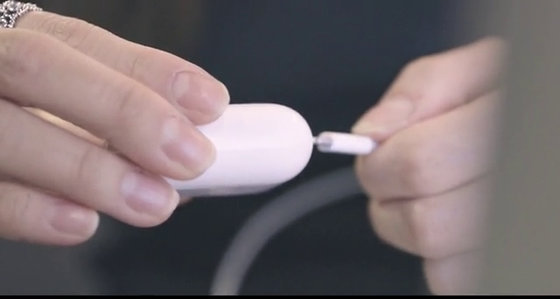 Even though it is a precious wireless earphone, it is very bad moyamoya that it is necessary to use a cable to charge a special case.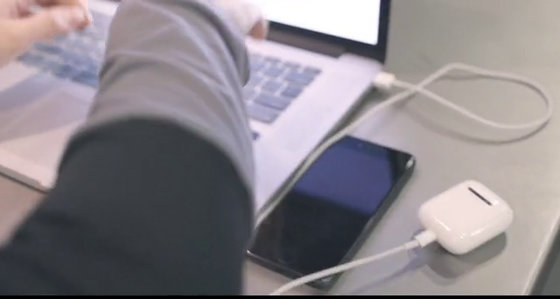 In contrast, Apple Watch's Apple Pay leaves the automatic ticket gate ... ...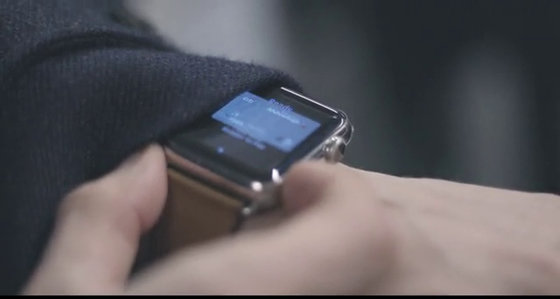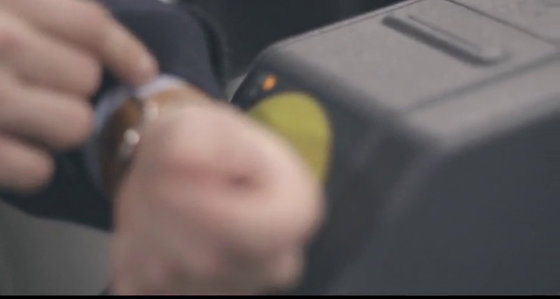 A man who arrived at home.



The iPhone and Apple Watch charge wirelessly ......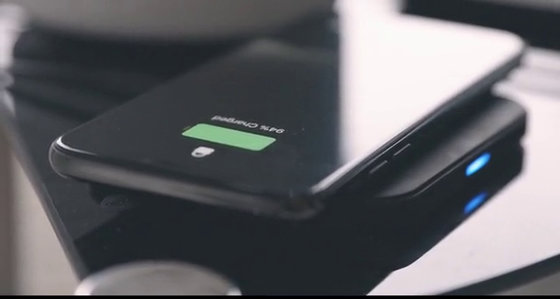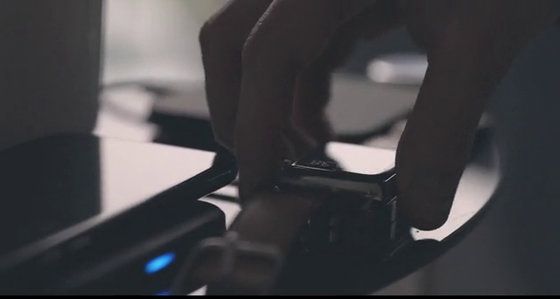 Take out the mysterious case.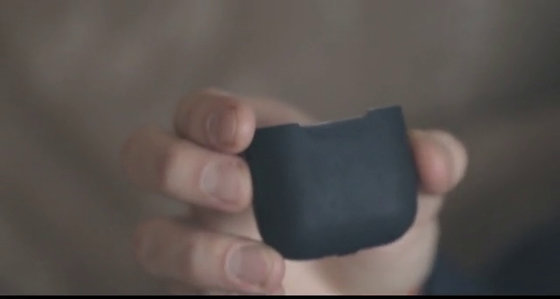 Take the special case of AirPods ......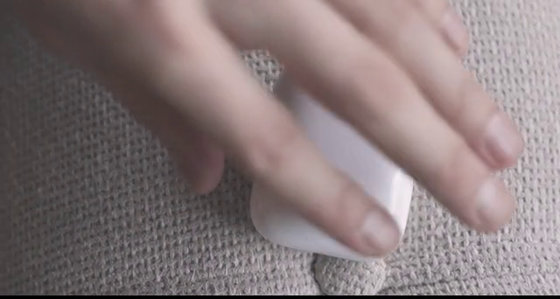 Attached to a mysterious black case.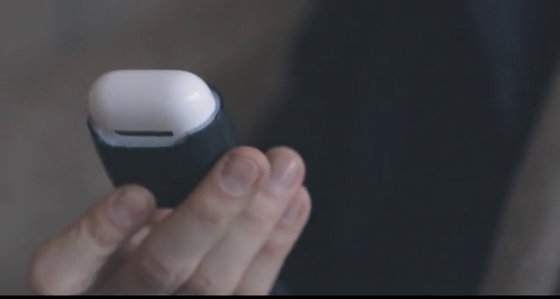 I put this on the wireless charging pad, and the special case can now be wirelessly charged.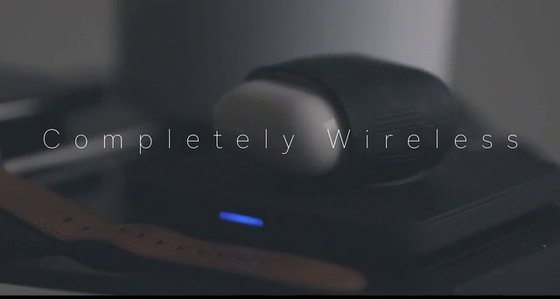 That's why "PowerPod" is a silicone case that allows wireless charging of a special case of AirPods. The reason for using silicon for the case is that it is a material that can be easily molded while it is durable and it seems to be because it can withstand enough heat generated during wireless charging. The silicon case has a dual design, and a copper coil is placed between the two layers, but silicon seems to be optimal as an insulator between this coil and the special case. In addition, PowerPod is compliant with Qi of the wireless power supply standard.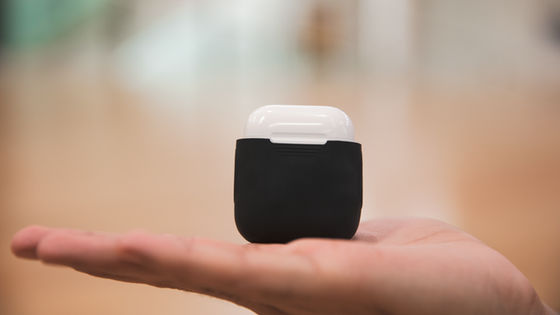 Such PowerPod is now looking for investment at Kickstarter of the cloud funding site. The target amount of the project is about 2.3 million yen, and more than 1.7 million yen has gathered already at the time of article creation. We plan to sell the product version for 40 dollars (about 4,200 yen), but if you invest 25 dollars (about 2,600 yen) in the project, you can get one PowerPod. In addition, delivery is planned around July 2018, and it costs $ 10 (about 1000 yen) separately for delivery to Japan.

In addition, PowerPod's capital deadline is 7:59 on April 1, 2018 (Sunday).