Harry Potter's special exhibition at the British Library for free is unlimited online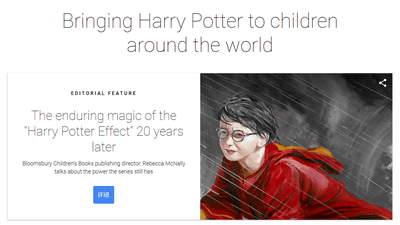 Google is a gallery service that collects works of art from all over the worldGoogle Arts & CultureAs one of its contents, it was held in the British Library in England from October 2017 in commemoration of the 20th anniversary of the Harry Potter seriesSpecial displayHas been added, and a lot of fan must-see materials are available online on-line.

Harry Potter: A History of Magic - Google Arts & Culture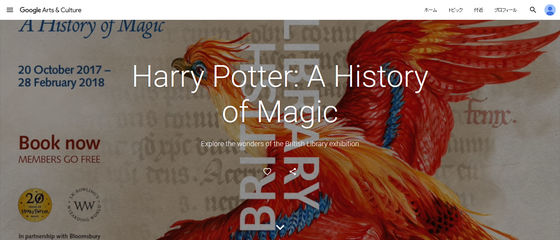 Harry and Ron's interaction conducted in "Harry Potter and the Secret Room" which is the 2nd work of the series at the top of the contents is written in English. "It's Hermione's way of doing it." While shrugging his shoulders, Ron said, "With what you do not know you can go to the library anyway," it's exactly " If you have something you do not understand with Harry Potter, you can go to the British Library ".




There are various contents that can be viewed. For example on the following page, the author says J. K. Rowling, who knows how to plan seven Harry Potter series, is saved, and in the beginning Rawling wrote using a typewriter An overview of the Harry Potter series, memos & sketches with ideas on Hogwarts magic magic school, notes on the appearing character, valuable data such as Mr. Jim Kay's artwork, who was in charge of illustration of the Harry Potter series Yes.

The Journey - Google Arts & Culture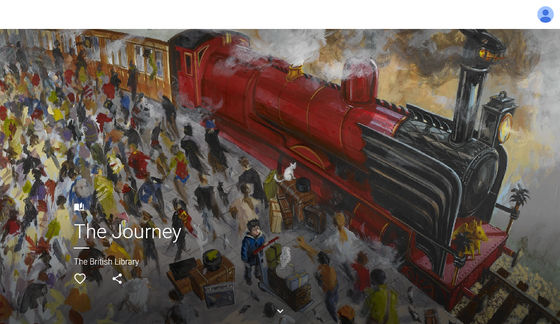 The page is in English notation, but the icon "Translated by Google" is displayed at the bottom of the screen, so clicking on this ... ...




Although it can not be said to be perfect, it will be translated into Japanese at a sufficiently understandable level, so you can fully enjoy the content even if you can not read English. To restore the translation, click on the blue icon on the bottom left of the screen OK.




A page where Mr. Kay's various artworks showing illustrations of Harry Potter series can be seen.

Jim Kay On Drawing The Boy Who Lived - Google Arts & Culture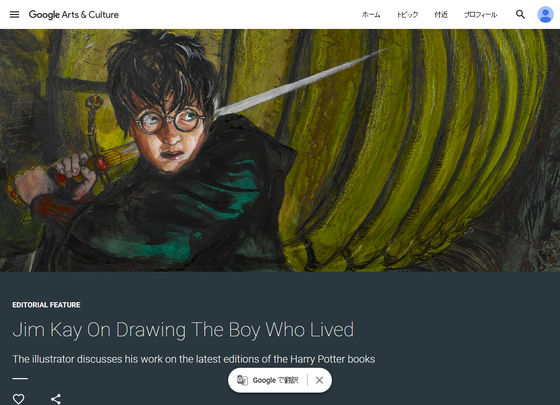 There are also special contents that explain by referring to the books kept in the British Library based on historical figures and materials and items that appear in the Harry Potter series.

Ten Strange Things You Did not Know About the History of Magic - Google Arts & Culture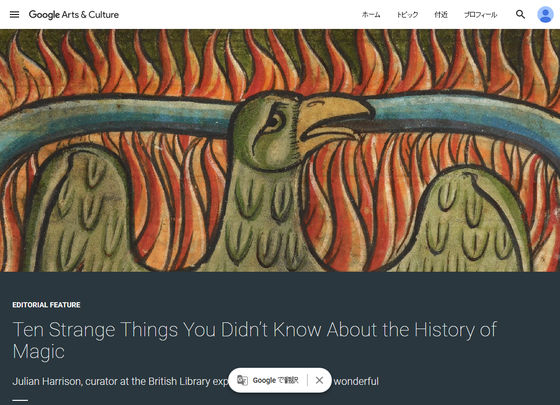 There is also a dedicated page for each item on display. On the following page, illustration of Hippogriff drawn by Mr. Kei is kept during the third series "Harry Potter and the Prisoner of Azkaban" as the series. Illustrations can also be scaled, so you can take a closer look at fine touch.

Drawing of Buckbeak the hippogriff by Jim Kay, for The Prisoner of Azkaban - Google Arts & Culture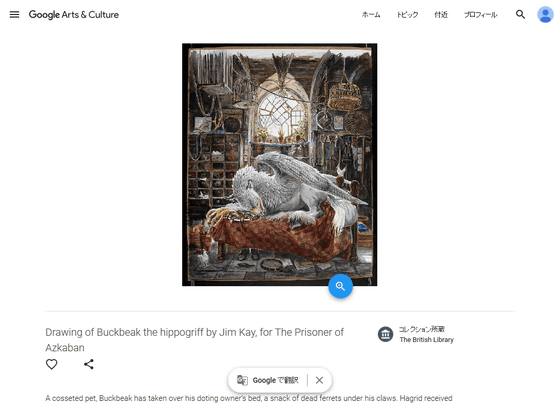 Besides the illustration with color, sketches by Mr. Kei are also made public. The following is Mandrake of "plants to scream when pulled out" that appeared in herbal lessons etc.

Study of mandrakes by Jim Kay, for The Philosopher's Stone - Google Arts & Culture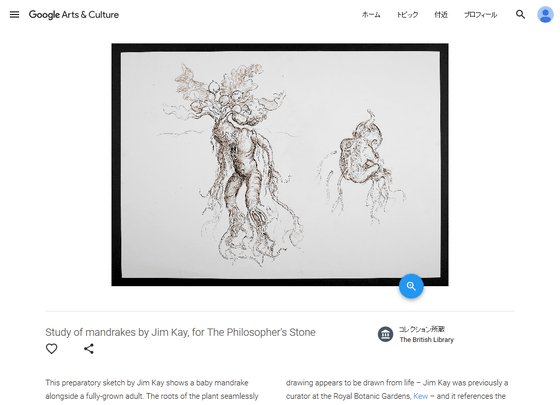 Pages where Harry Potter series's magic pharmacy and materials close to magical pharmacology in history are seen together.

Potions - Google Arts & Culture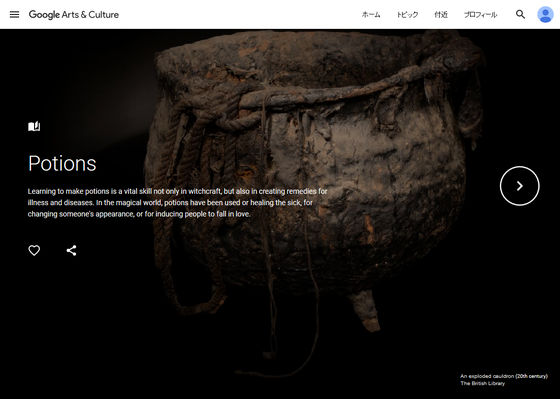 A lot of other materials are also released free of charge, and it is interesting not only for the fans of the Harry Potter series.