Even though it is "curry udon" I just ate "Uji curry noodle" that just looked like cash on handbuch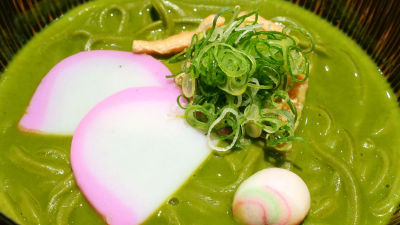 A well-established teahouse that has a head office in Kyoto and UjiIto KyuemonAt "JR Uji Station Ekimae Store", from February 16, 2018 (Friday) to "Uji green tea curry udon"Has appeared in the 20th meal for only one day. Previously, in the editorial departmentI smelled a matcha for green tea and taste was curry "Uji green tea curry"However, I actually went and confirmed what kind of taste I could enjoy this time.

【Uji Matcha Curry Udon】 Sales start! : JR Uji Ekimae shop tea ceremony: New arrival information: Uji Kyoto Itou Kyuemon
https://www.itohkyuemon.co.jp/corporate/news/jrsabo-news/

Ito Kyuemon The JR Uji station front shop is located just down the south exit of JR Uji Station.


Exit the South Exit of JR Uji Station, 2 minutes on foot. Arrived at "Itou Kyuemon".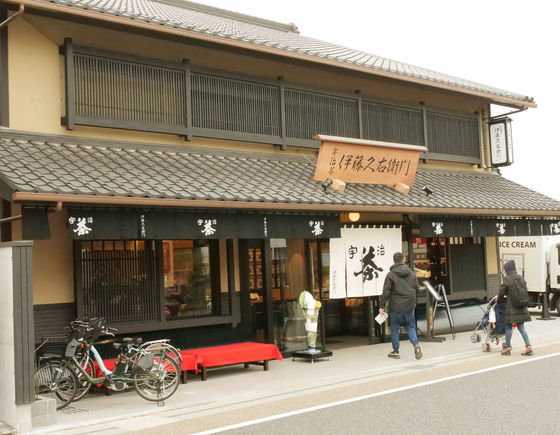 "Uji mecha curry udon" (896 yen including tax) came in about 6 minutes after ordering to a clerk.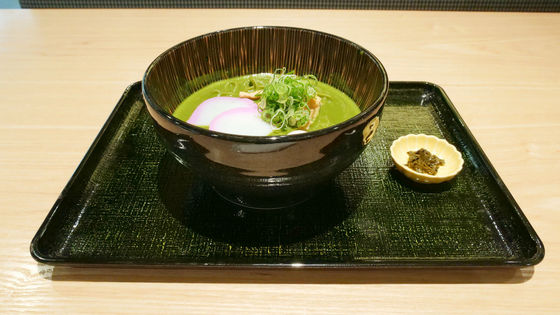 "Uji mathema curry udon" has two teaspoon of "Kamaboko", "Negi" "Thin fried" "麩", and the udon cooked with Matcha curry soup stock that the white soup was made effective It is. It is not curry udon just by appearance, but an impression like Matcha udon.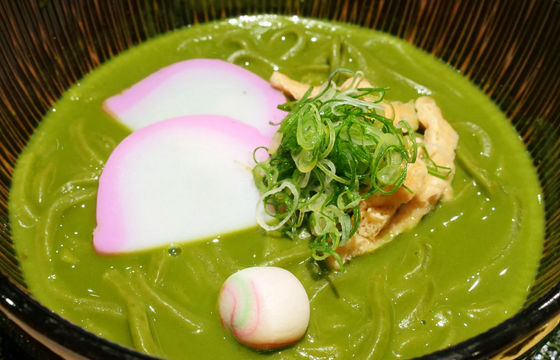 Together with Uji Green Tea Curry Udon "Teddy of Tea Leaves" came out as a garnish. I feel pride as a tea shop where I am going to eat the tea leaves rather than pickles.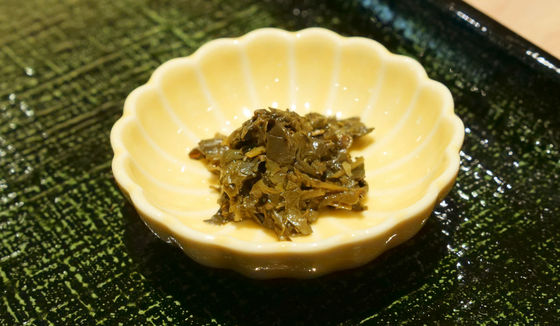 I will eat it from udon. As you approach the mouth you can feel the spicy smell of curry and appetite. Impression that you feel "curry flavor" rather than matcha when you put it in your mouth and eat regular curry udon. Udon is finished in fine noodles, and you can feel elegant texture that is rich and rich rather than chewy.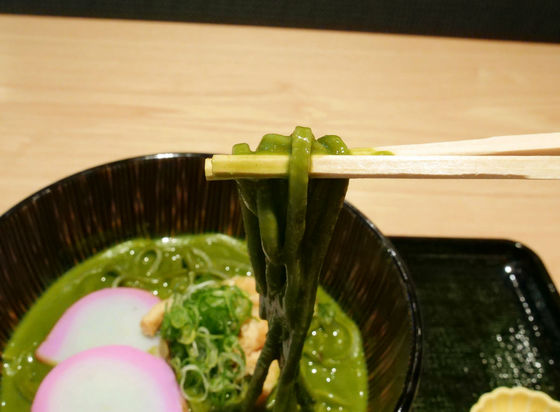 As the question of "Is not just curry udon?" Has come, I will try soup in my mouth. Then, although the scent and taste are strong curry, you can feel a little ride of Matcha in the aftertaste. The soup is smooth and very smooth texture. As I do not feel like a normal curry noodle, I felt that Matcha is living in terms of the texture.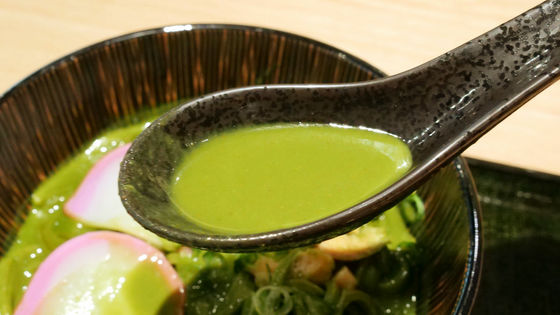 I will eat kamaboko next. The texture is slightly more rounded than ordinary kamaboko. Excellent compatibility with curry soup with texture and flavor.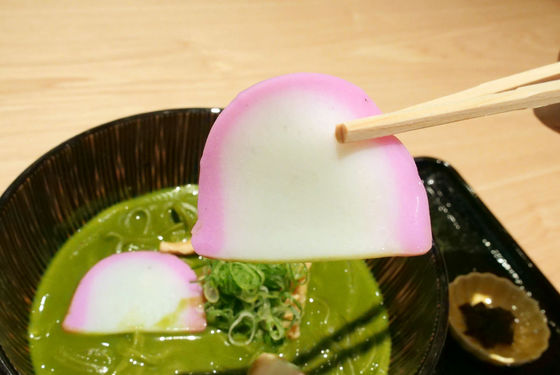 It seemed that 麩 was not pickled in curry soup, and even if you try it, you could not feel the taste of curry. Although it seems that it was immersed in another soup stock, I felt that it lost to the flavor of curry. However, since it is a truly green curry, it is certain that the presence of 添 adds color to the curry udon.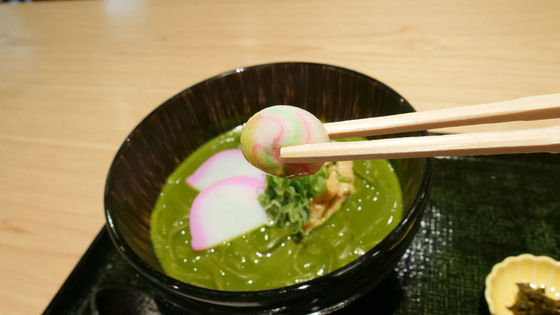 Thin fried is a little moisture impression, there is a bit of crispness, you can feel the flavor of tofu. Apart from being fried, there is no strong chewy thing so far, so the texture of this thin fried is an impression that it is an accent of the whole udon.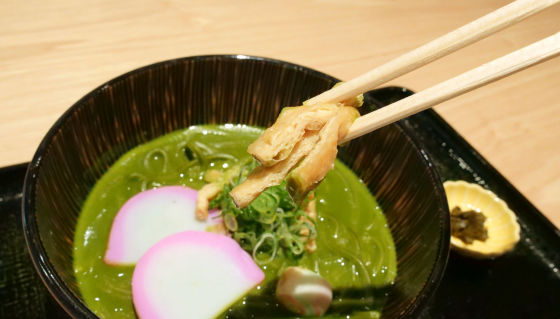 Next I will try to eat the tea leaves. The flavor of the tea leaves and the soup of the tsukimoni are in a splendid balance, finished in a gentle taste not disturbing each other. The texture is soft, so it is perfect for rework.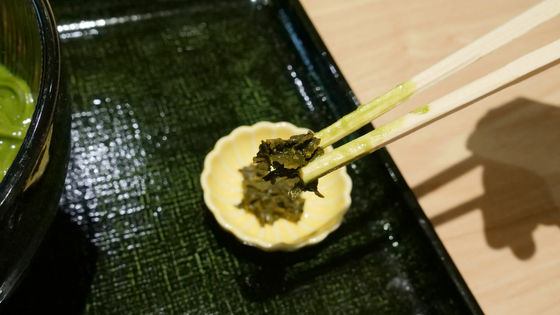 Also, by putting onions on udon, the texture of the onions with plump can be added plus, while changing the texture, you can enjoy udon.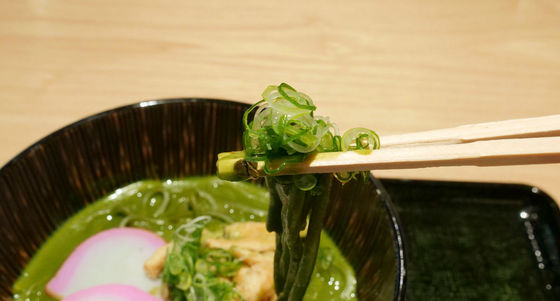 "Uji green tea curry udon" is sold at the tea room of JR Uji Ekimae shop Ito limited quantity of 20 cups a day, limited time from 11 o'clock to 15 o'clock. It is good to worry about going straight after 11 o'clock sales start.