"Courage of shogi + innocence of children" together "Ryuuou no Ojigo" "Three cranes ai" three-dimensionalization, very pretty completeness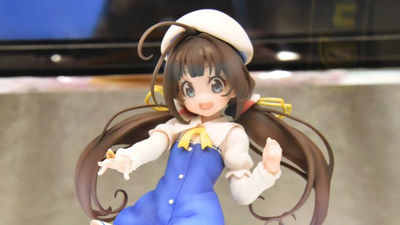 A strong desire for Shogi was drawn stronglyDragon's robeThe heroine of the elementary school student 's "Aizi HinzuruThree-dimensional ofWonder Festival 2018 [Winter]It was exhibited in. Children's innocence and hot courage are scattered, they are all new style.

At the aquamarine booth, coloring samples scheduled to be released in September 2018 are displayed, and a large number of event limited goods were also sold.

Tomorrow 2/18 (Sun) held
"Wonder Festival 2018 Winter"

Aquamarine booth setup completed! [Exhibits] and [Event Limited Sales Items] are plenty! Please do come ★# wf 2018 wpic.twitter.com/iU5S6ZW72J

- Aquamarine 【WF 1-08】 (@ aquamarine_fig)February 17, 2018

While can badges, smartphone cases, charms etc are arranged, "Dragon's shit! Aizi Tsuru starts playing against the other side!The coloring sample of "is exhibited. The figure is scheduled to be released in September 2018, and it is 11,000 yen without tax. Little prototype production, OZ is coloring.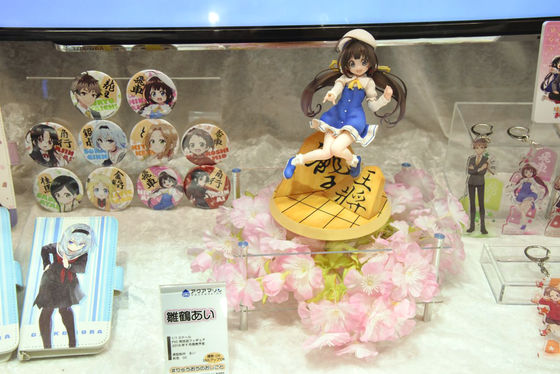 A heroine · a crane ay of "Ryuou no Oto!", A piece of "Dragon King" and "King Officer". Shogi board is also a motif for the pedestal.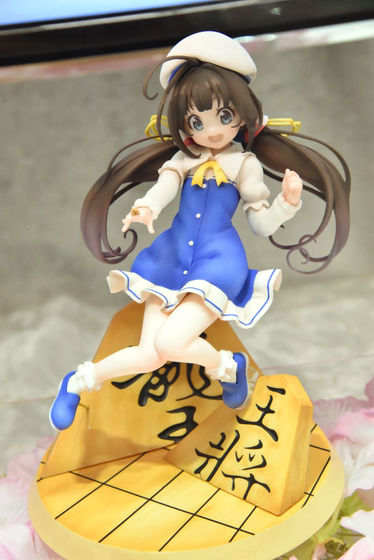 In spite of spirited energies, I had a piece of "Ayumu" for small, courageous hands. The fluffy hair and skirt are light, and the mind blows just by looking.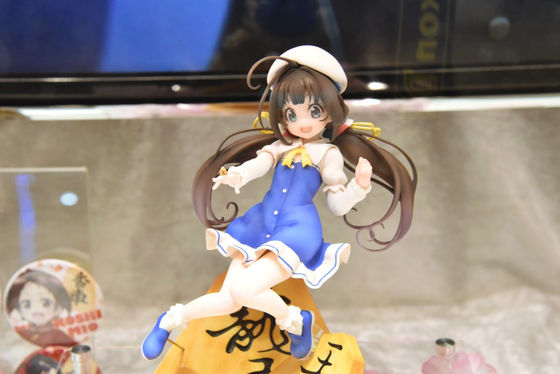 The angle from the bottom. Beautiful baby hair is pretty.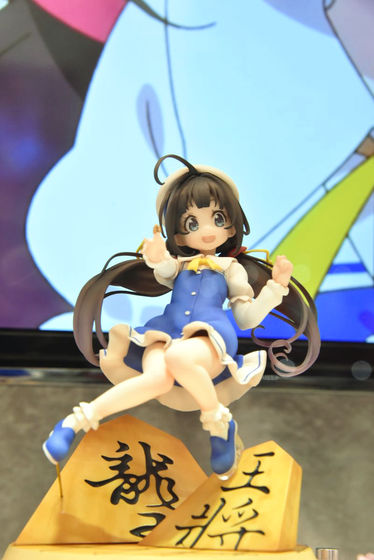 Her eyed pupil, a pose with a feeling of dynamism, and a solid that gained spirit anyway.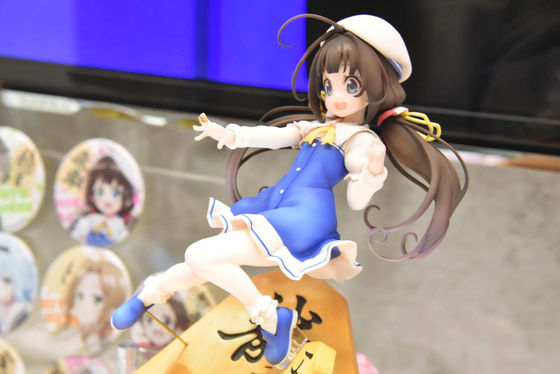 good smile CompanyThen, the Nendoroid "Tsuru Aya" was on display. I feel that the deformation is more cute. Nendoroid "Tsuru Ai" is undecided for both release date and price.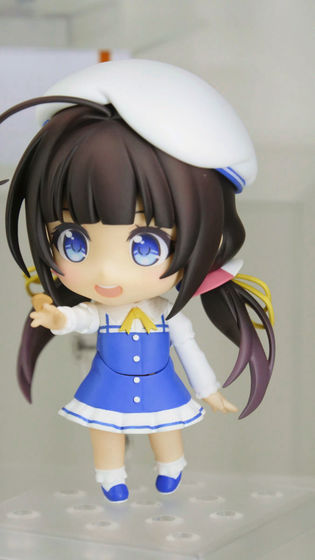 【Determination of Nendoroid】 Ai Hinzuru# Welcome to Ryuuou# goodsmile# wf 2018 whttps://t.co/OkTYCd4Pcspic.twitter.com/bTaPRW7eQu

- Cao Tan (@ gsc_kahotan) of the Good SmileFebruary 18, 2018

Still moreKOTOBUKIYAAt the booth, it was said that a very amazing figure accompanying the school bag and favorite cushion was also exhibited.

[One festivalPreliminary report
Kotobukiya: The rough sky! Aizi Hinzuru# Welcome to Ryuuou# wf 2018 wpic.twitter.com/6 WEEl 8 tnET

- aminews (@ amiamihobbynews)February 18, 2018