【Cosplay Summary】 From girls primary school student chess player to handsome pirate, loose camp spreads too Chaos daughter One festival 2018 [winter] cosplayers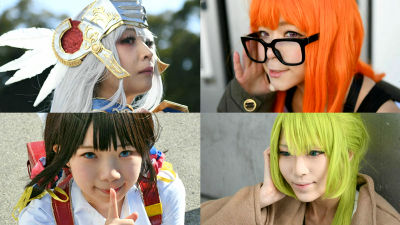 Of the largest modeling / three-dimensional object event in JapanWonder FestivalCosplayers who cheerfully enter from all over the country gather each time. The highest temperature fell below 10 degrees and the wind was a strong day, but in 2018 winter 's one festival, the enthusiasm of the cosplayer who wraps up in costumes made over several months was swirling in Makuhari Messe. I summarized the appearance of the cosplayer that I saw over half a day.

It is fine weather on the day of the festival, first to go around the outdoor area called the free zone. The sun is out, but the wind is strong, it is a cold day.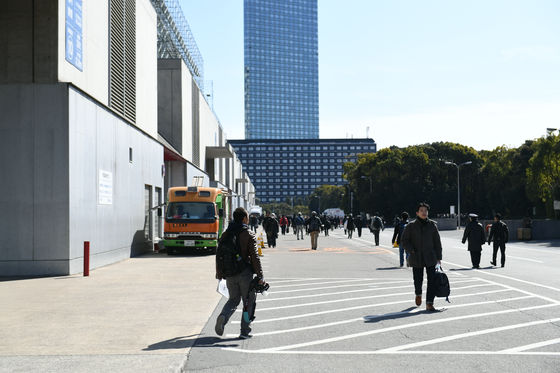 Early I saw a red costume characteristic "Masked Rider AmazonFrom Masked Rider Amazon Alpha.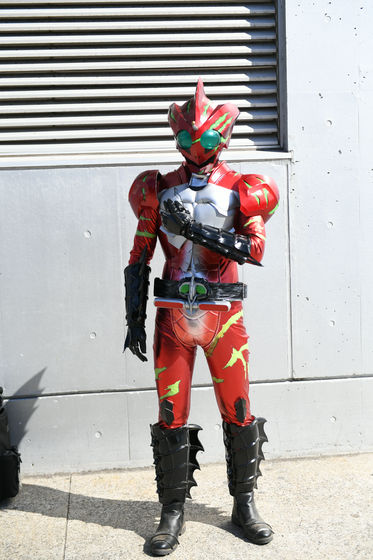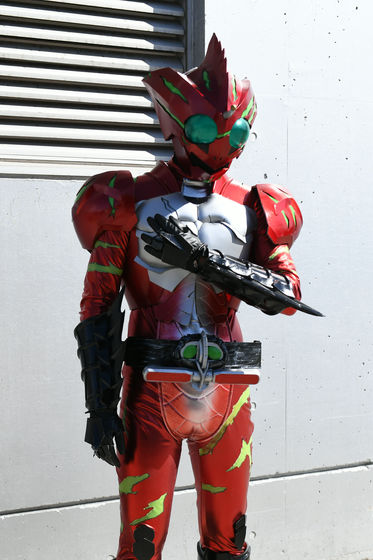 Masked Rider is transforming into an Amazon alphaSlowly decultureMr. He decided the pose.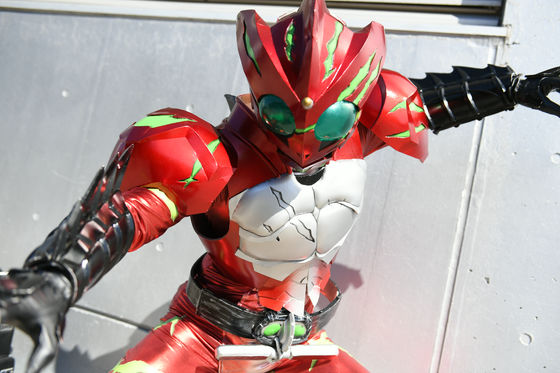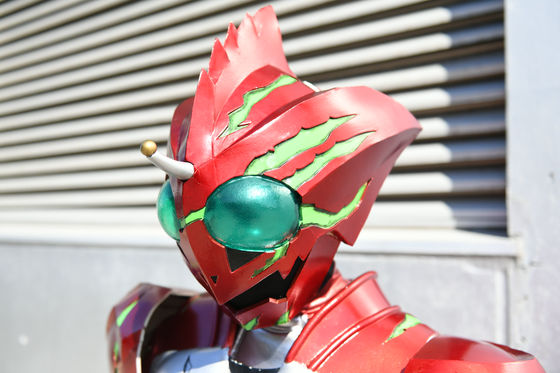 In the immediate vicinity "Splatoon 2There was a boy of. Equipment is Foleima FA-01 · Hotax visormet · Gimon hunting boots. I am doing costumes for costumesmacoHe is my son's naru-kun.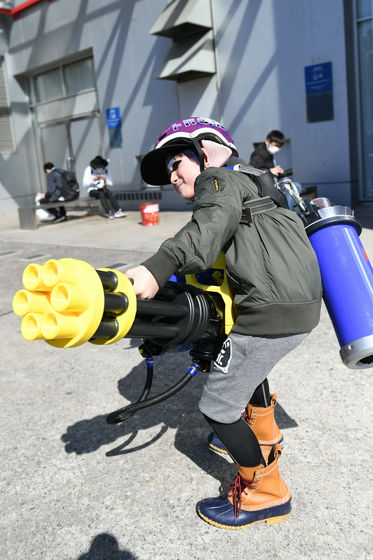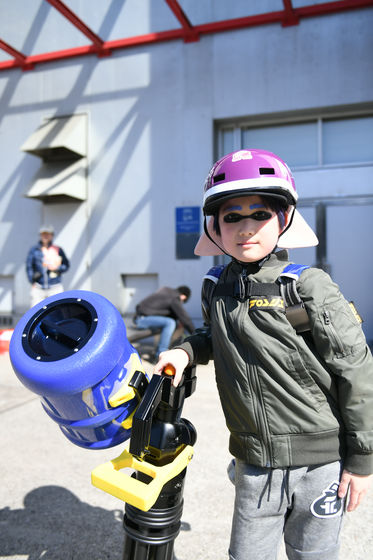 Mr. maco made ink cartridges and barrel spinners themselves while using 3D printers.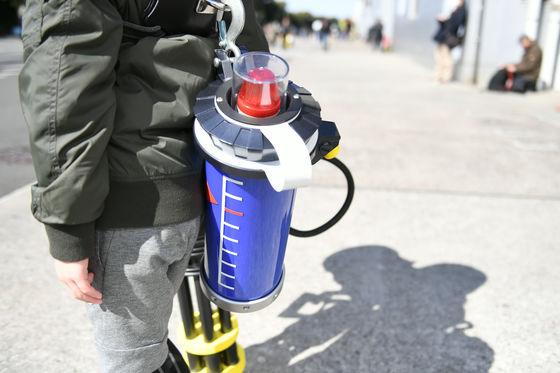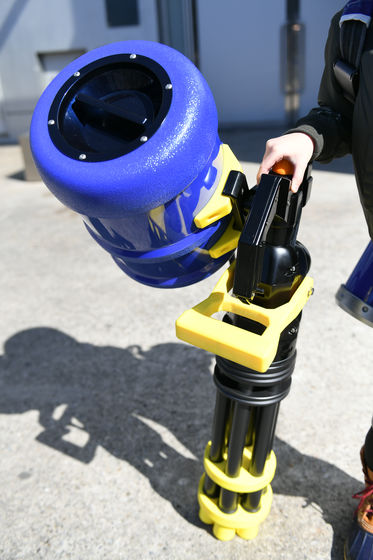 When moving from an outdoor free zone to "Iko no Mall", "Mobile Suit Gundam Char's Counter Attack"Gunei Gas and Quess Paya discovered. Wrapped in the military uniform of Neo Zeon,PopularityWithKuroyuriMr. is.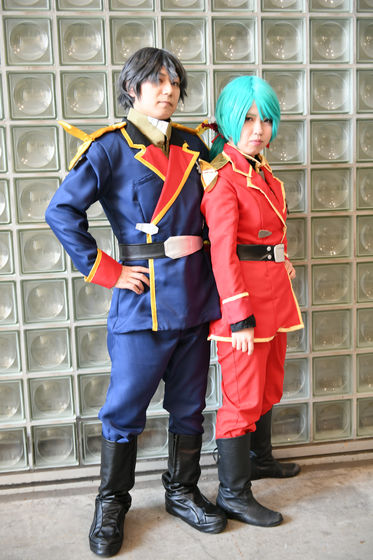 "I have a flag," he took the flag of Neo Zeon picked up and took a pose. If you put a fine flag on your shoulder, it looks just like a Neo Zeon's public relations poster.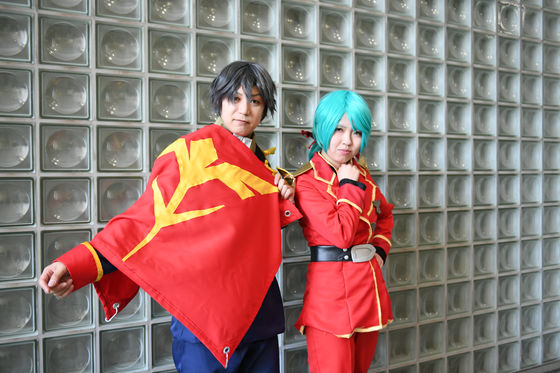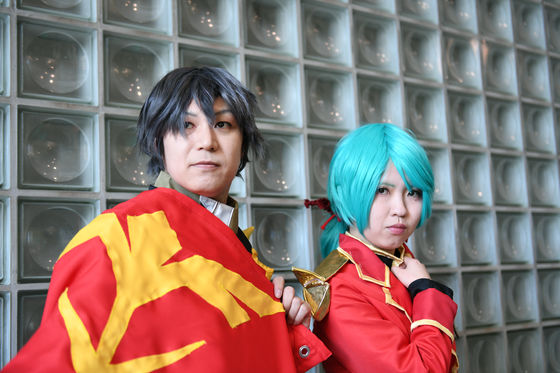 As I went outdoors again and walked, I saw a bunny girl appearanceTo Love-Ru - Rurou -We encountered Momo · Beria · Deviluk. I am wearing a costumeMay MayMr.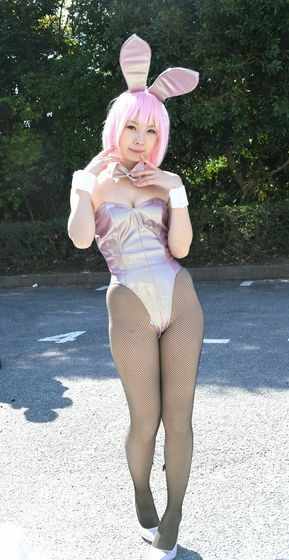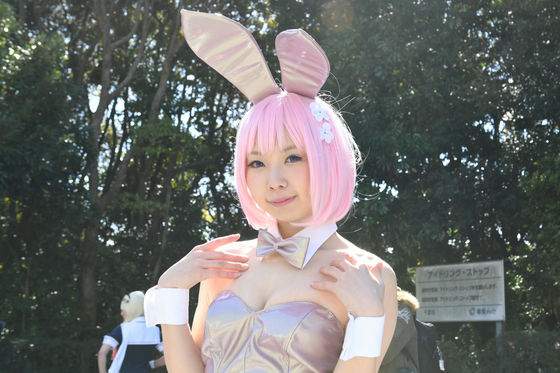 The time was late morning and a strong wind blew several times but a powerful comment that "I am OK, it'll be fine, but I'll do my best."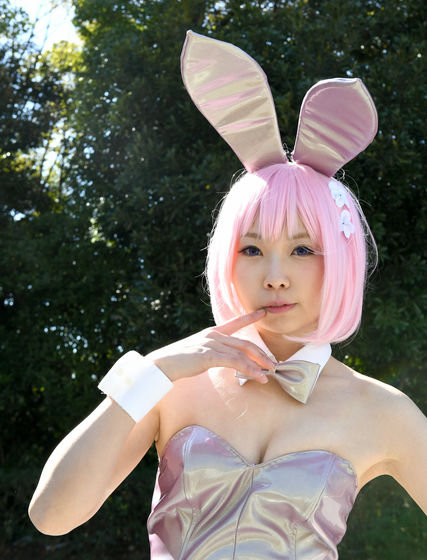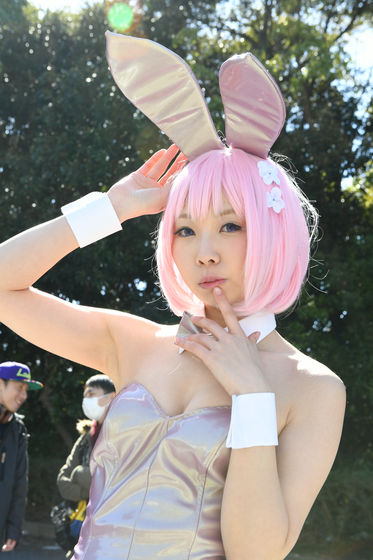 I am doing a girl's cosplay from "Splatoon"Sound absenceMr. is. Hold the N - ZAP 85 with a pink squid stuffed toy.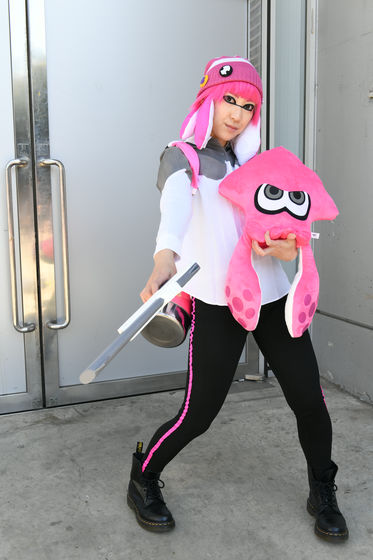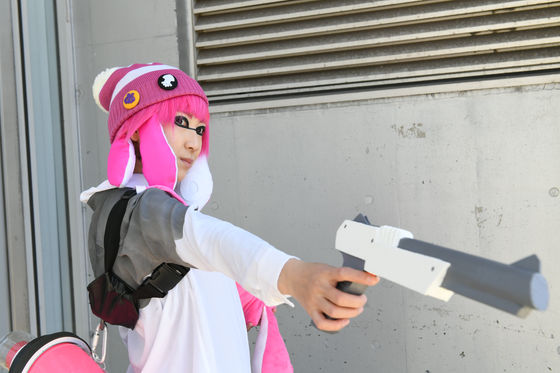 Not to mention tanks and weapons, costumes are almost own making.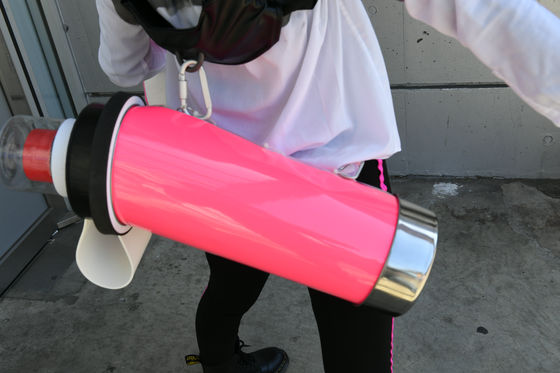 Trying to enter indoors as it is, the director Oshii Mamoru's movie "Kerberos - Watchdog of Hell -Appears inProtect gearI encountered two people dressed in.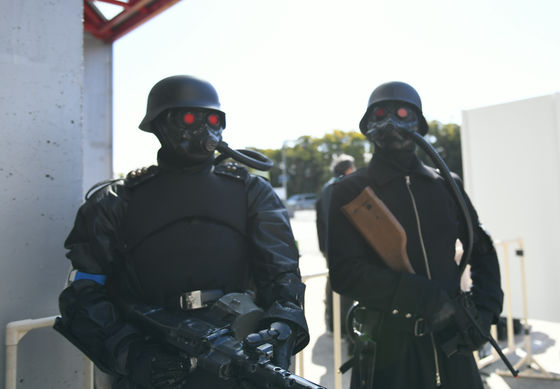 Skull maskMr. Ando's Cosplay. He seems to be using the mask of the protect gear which was sold officially.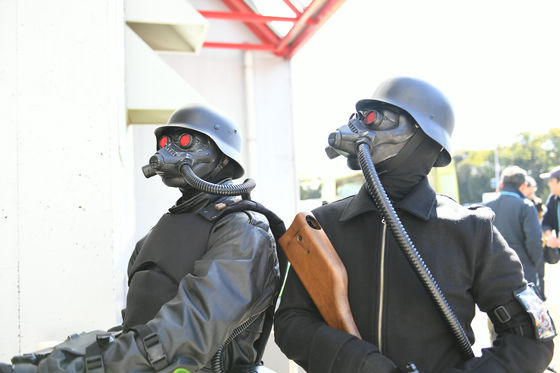 "Fate / Grand Order"Fate / strange Fake"Elkidoo's cosplay that appears in the Fate seriesMr. Shukais.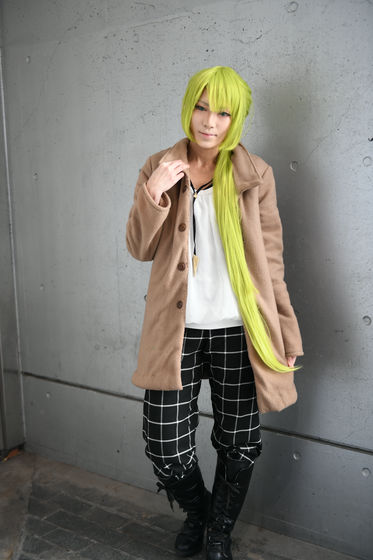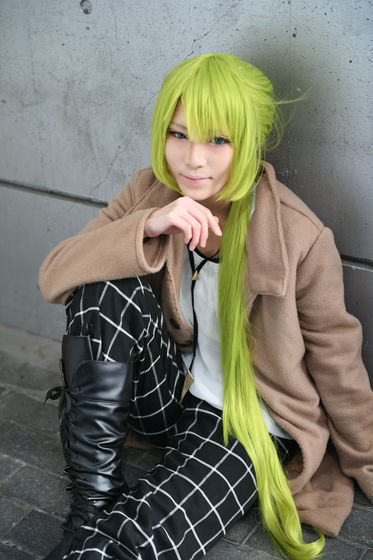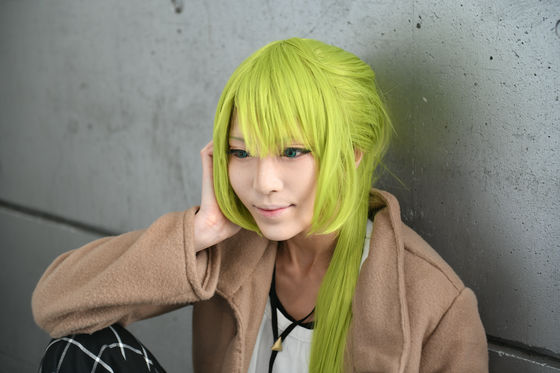 "Iko no Mall" When heading backwards, I found a group of people wearing themselves in quite elaborate costumes. When I listen to the story I heard about the hobby group "BUILD BANG" that enjoys shaping in Osaka, first with Aicoach'S Cosplay. Ai said "Maid in Abyss"Liza, which is the annihilation Lord, and coach also wraps with Bondold's costume from" Maid in Abyss "from Dawn Sir.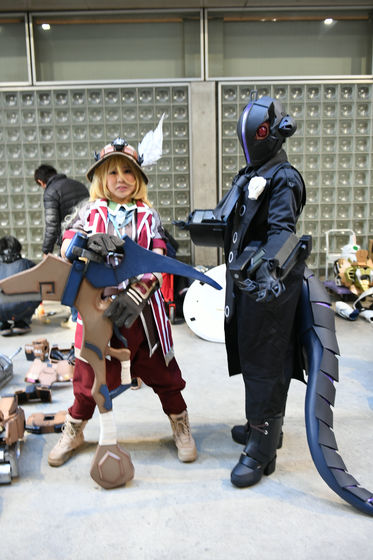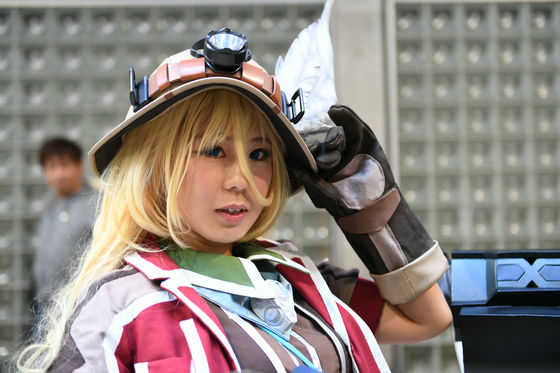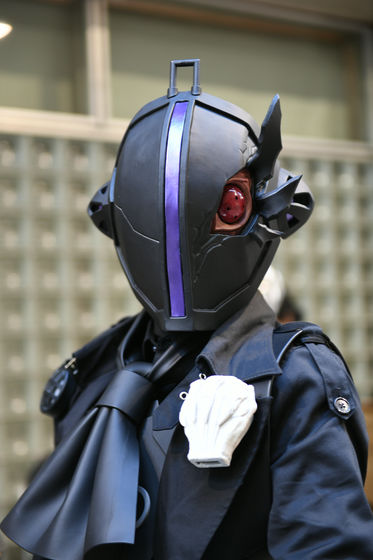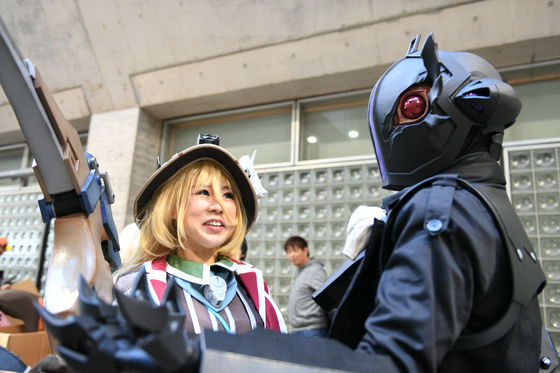 The brooch attached to the chest of Bondold is handmade by Ai.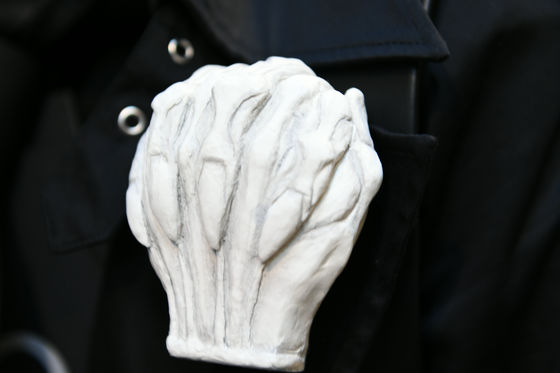 Also of BUILD BANGGYABASOMr. "Space · SquadIt is a cosplay of Space Detective Gavan type G that appeared in "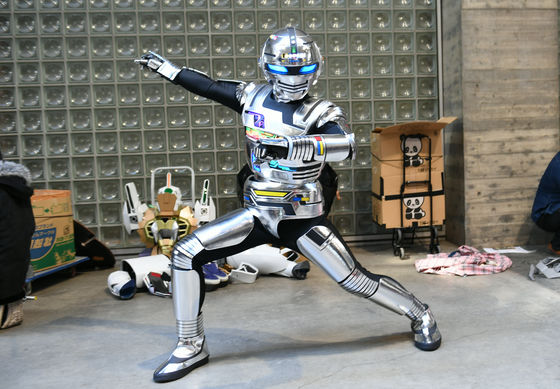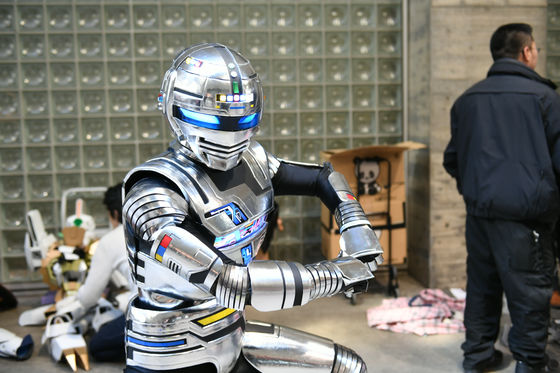 The eyes and chest panels have come to shine properly. It took about 3 to 4 months to make it.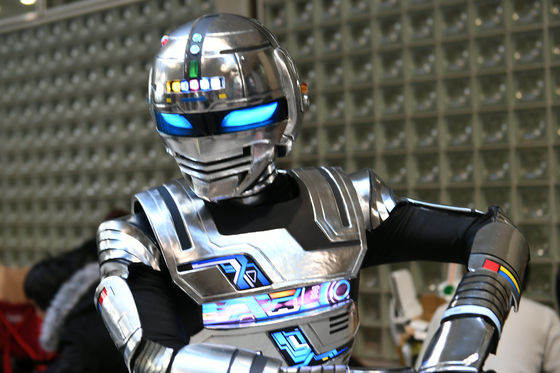 I also had a laser blade.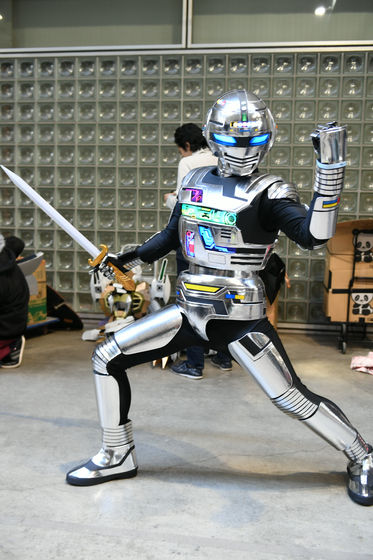 And most attracting attention in this area,KasumiMr. Hayao Miyazaki's film "Laputa Castle in the Sky" by Mr. Team's team. What a real lifeFlapterAlso brought in.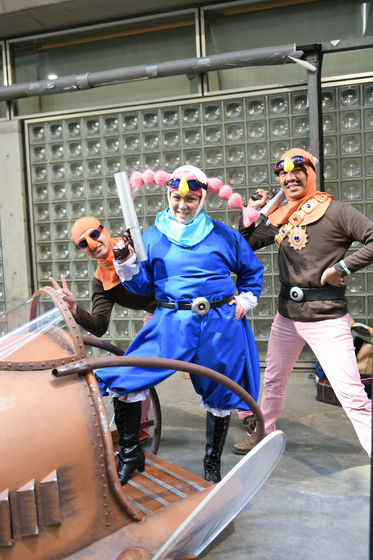 Of course equipped with a grenade launcher also active in the play. Treasures stolen by Laputa are also hanging on the shoulder.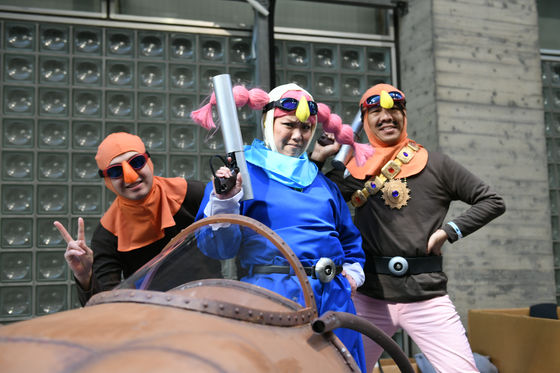 I saw the full-size flap tutor from the side. It took 3 to 4 months to make it. Dirt coating around the exhaust outlet is real.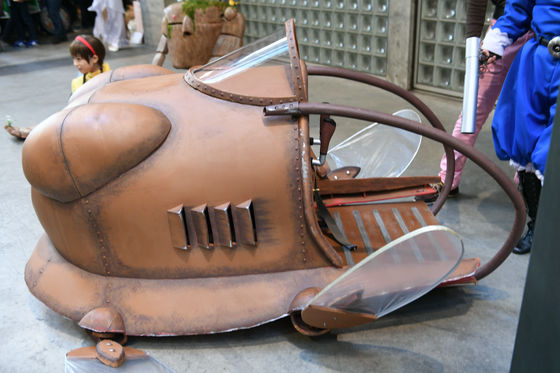 I also had the cockpit presented. It is equipped with a meter, a pedal, and a steering wheel, and it is built quite finely.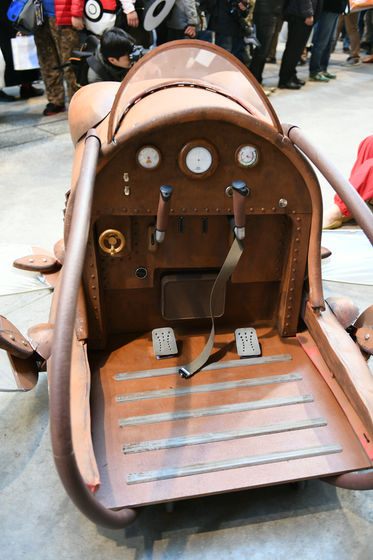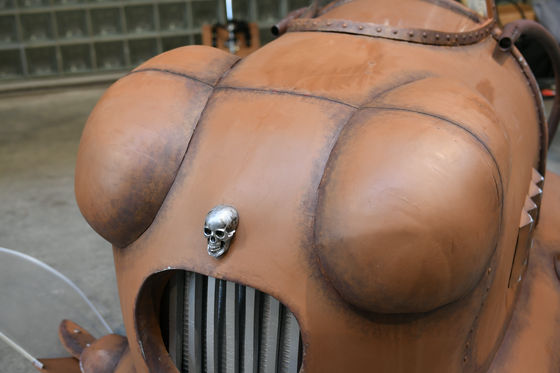 Next to the flapter was the Laputa control panel towering.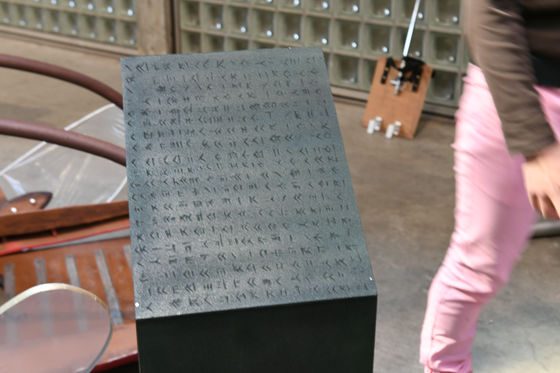 And gardener robots keeping the Laputa gardens as well. Eye part glows red properly.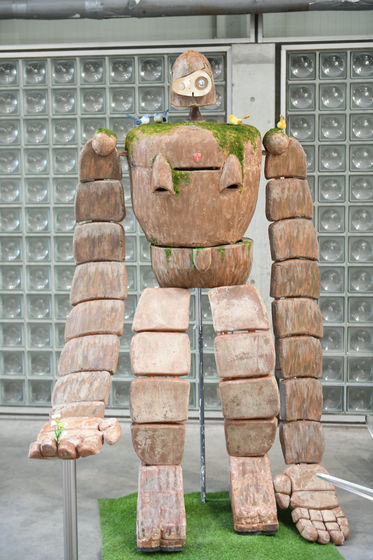 Pazu and theta take a commemorative photo in front of the gardener robot.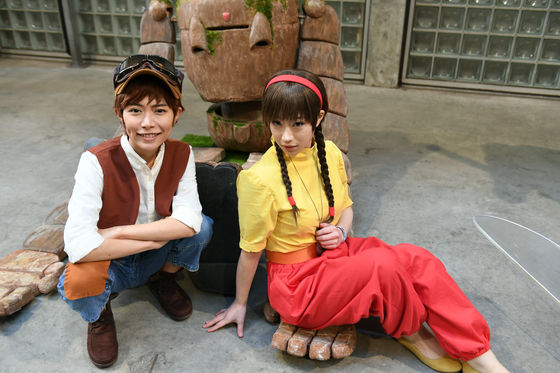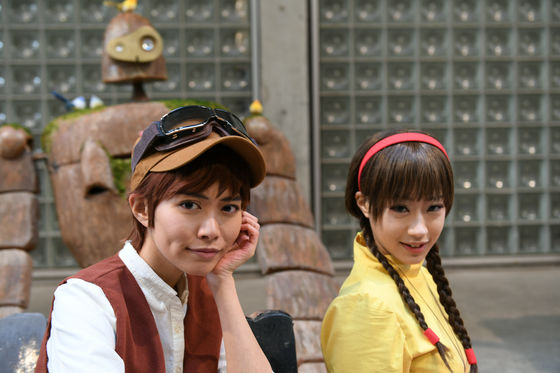 I also asked him to cast a spell of destruction. "Bals!"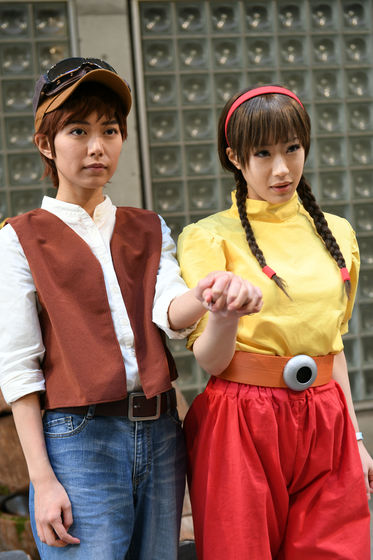 In retrospect, Colonel Muska who would have been waiting for three minutes had a steep look in front of Laputa's control panel.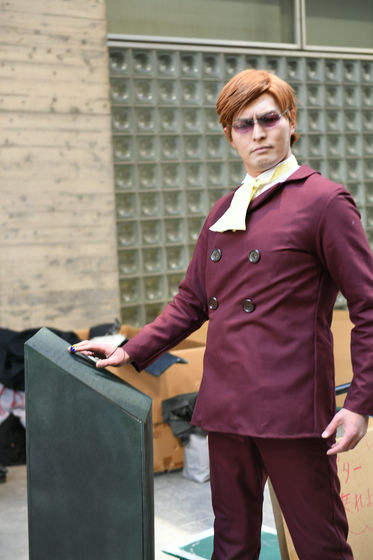 I will go outside again. The days are getting higher, people have increased considerably.liliThinks that anime "Girls und Panzer"From Kuro Mori Megane Gakuen Tank Division Deputy Captain, Mr. Erika Erika.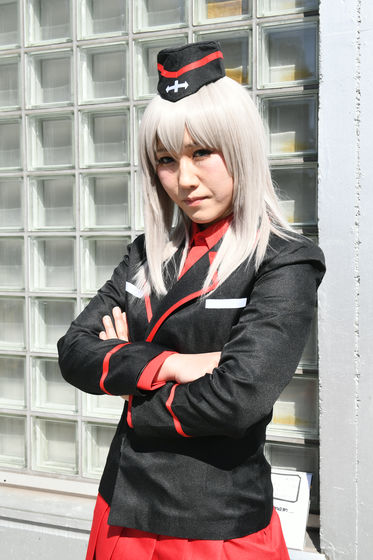 "Girls & Panzer" is currently theatrical version of animationLast chapterIs under development, and even in the main animation of TV animation, it is where I expect to see what Erika competing with the hero / West livedoor will do.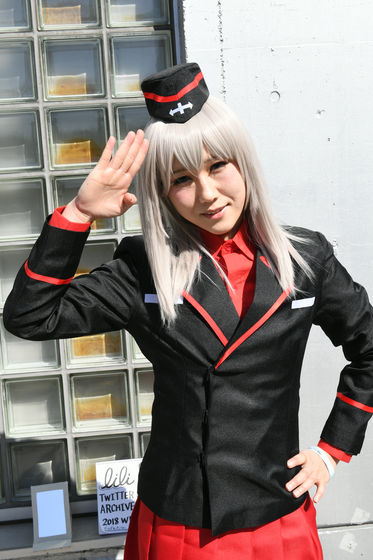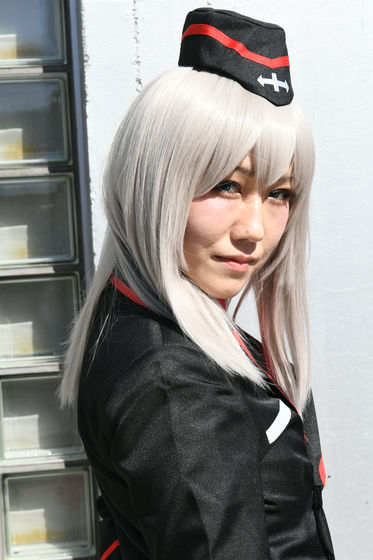 Crayon Shin-chan's Qantam Robo was walking in the outdoor free zone, so I asked for a photo shoot without thinking. It is Yu who is cosplaying.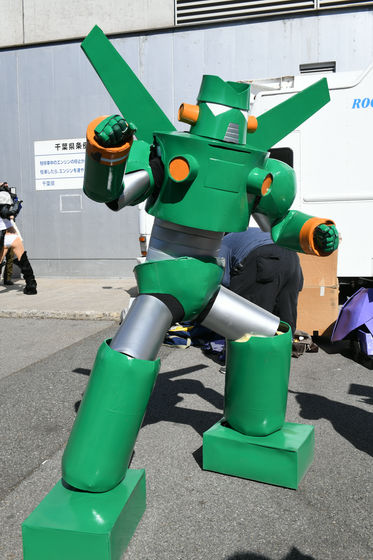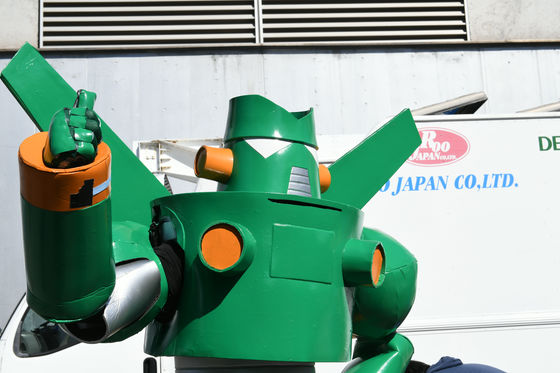 From April 2018 the new series of broadcasts are also decided "Gegege no KitaroI found a cat daughter and a coloring pot from the table.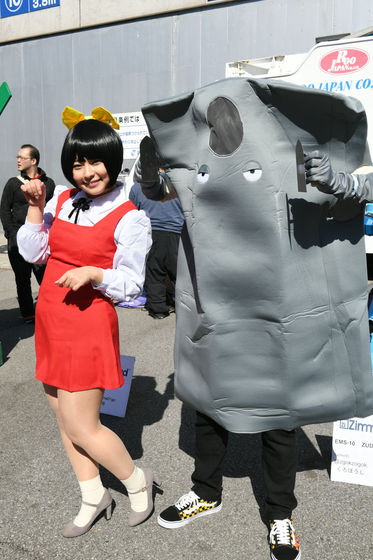 What is in the pucca isbirdMr.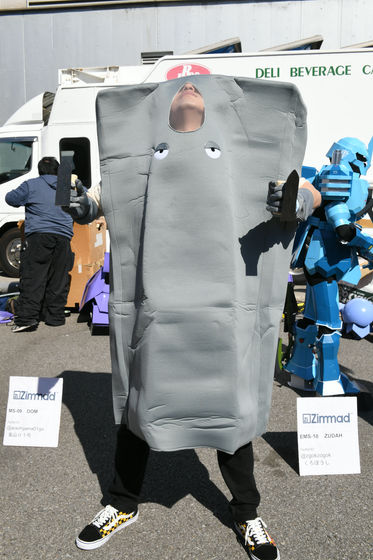 In a specification that makes the face appear round from the clearance of the forehead, received a comment from a cat daughter saying "If you dare to throttle the jaws upwards!", They protrude the agony very hard. For putting walls on both hands, I am equipped with plastering gutter.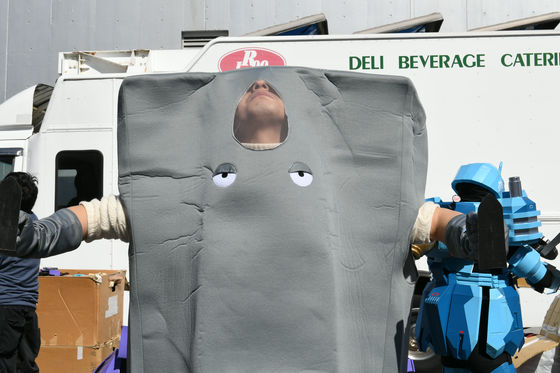 What a cat girl's cosplay is playingSummerMr. is.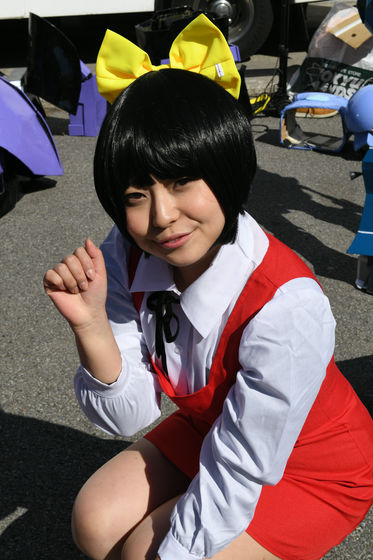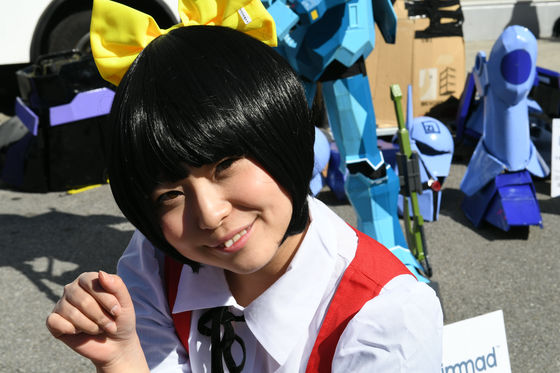 Wig is handmade. As I shot, the voice saying "Ah! Gegege!" Came flying, apparently the appearance of the cat and daughter looks pretty strong.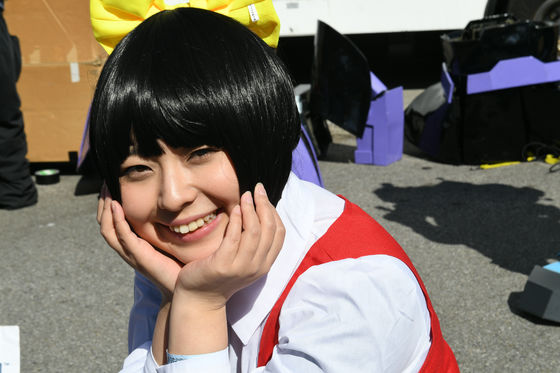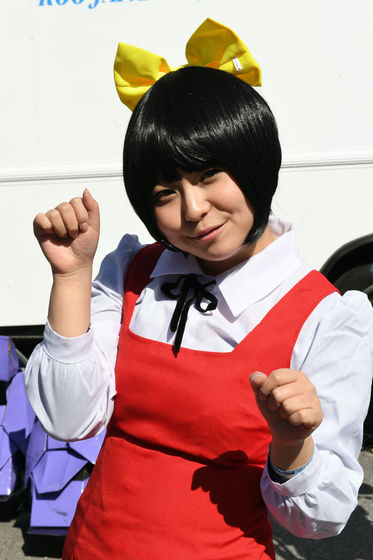 To obtain·Kaaya·Over·Kinako"Fate / Grand Order" by Mr. Marlin · Tamado album · Andersen · Elena's cosplay.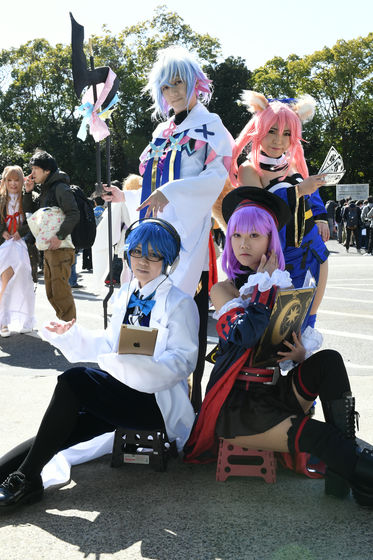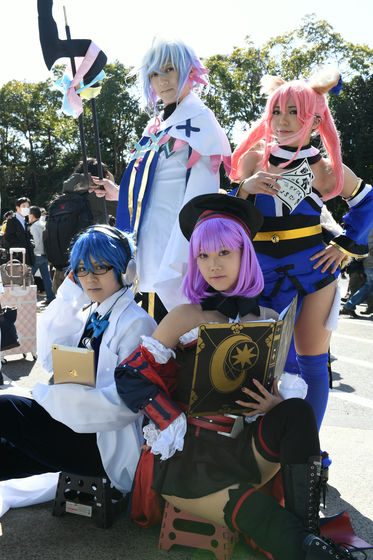 Andersen and Elena's IQ seem to be high.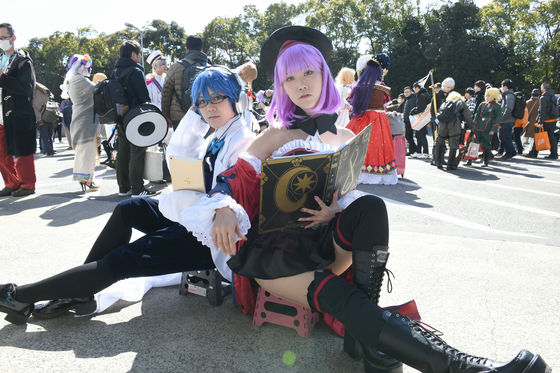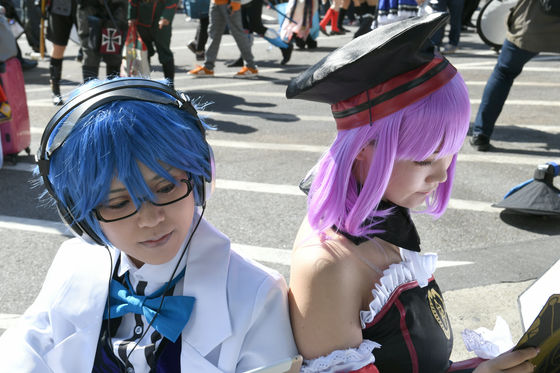 Merlin who decides coolly and front of fun plagiarizing tamago algae.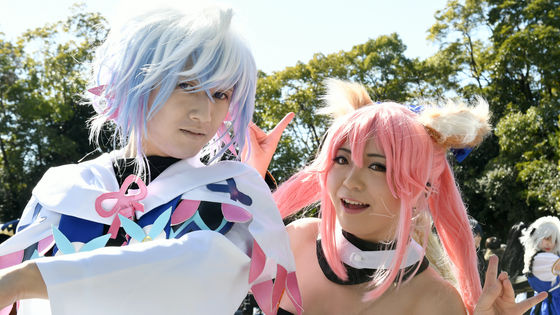 Tanya Degrechaf of "Girls' War" encountered walking outdoors and two people and Nirha No. 9 S type of "NieR: Automata".



This TanyaFoolMr.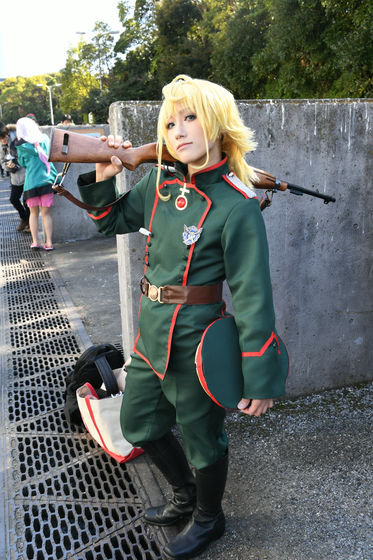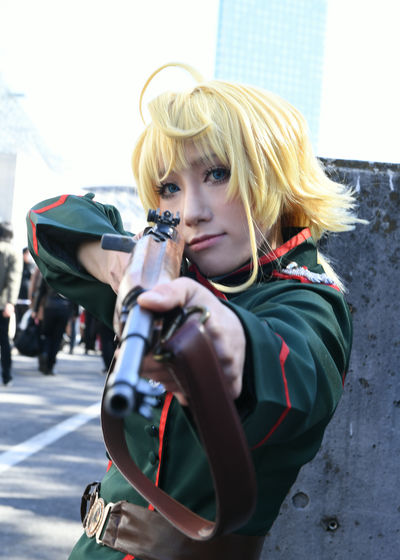 On the chest Tanya won the first prize and the silver wing chapter chapter was shining.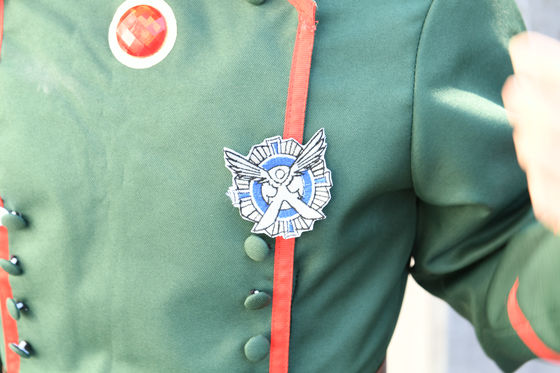 EkoThinks Tanya is equipped with a sniper rifle, in style during battle.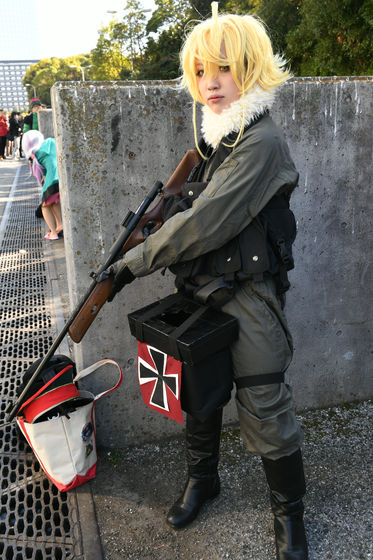 Having a sniper rifle and smiling with a smiley smiley.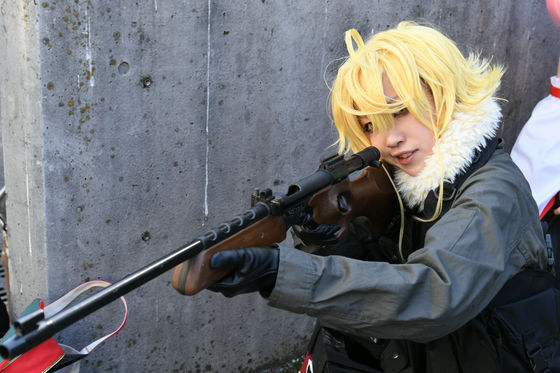 Yorgha No. 9 S type, commonly wearing a costume of 9 SWhereMr. 1 m 50 cm holds a long sword as seemingly far beyond it.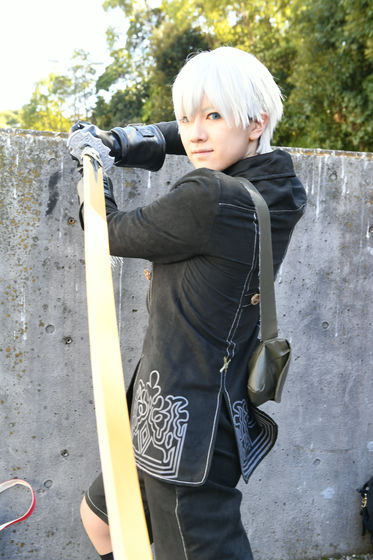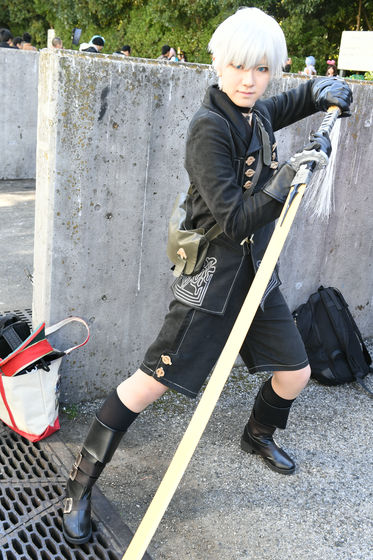 HeartDragon girl YouTuber's byShiroCosplay.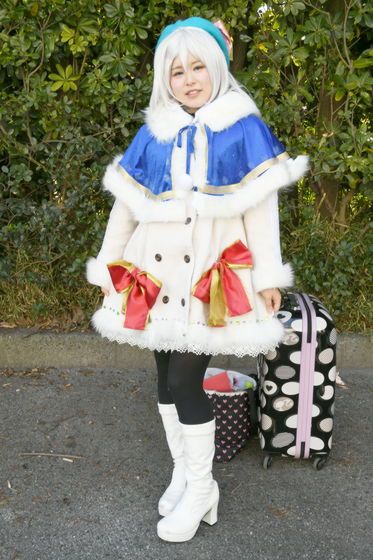 A pretty strong wind blew and it was a cold day, but the costumes that used to be crowded were "pretty warm!" It seems that Mr. Kokoro made Shio-chan's clothes by remodeling ready-made items.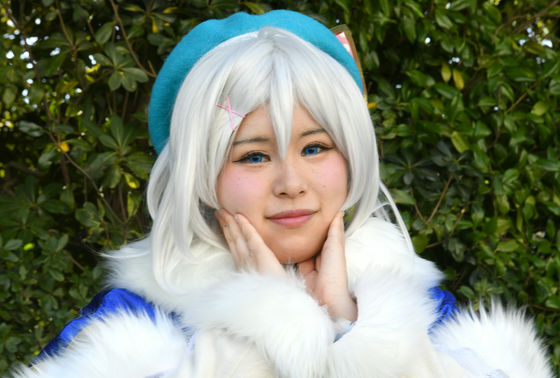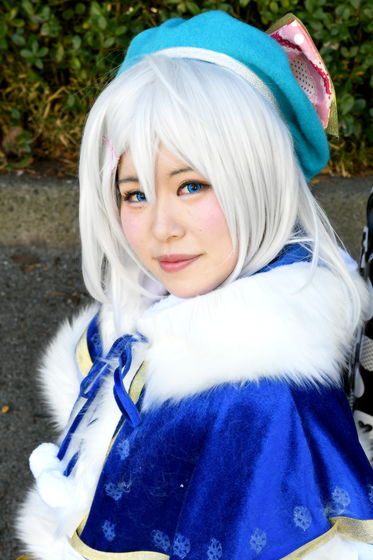 As I go further in the free zone, I found a cosplay group of American comic hero.Yukiwo ParkerAndShinnoseThere were 7 people gathered together.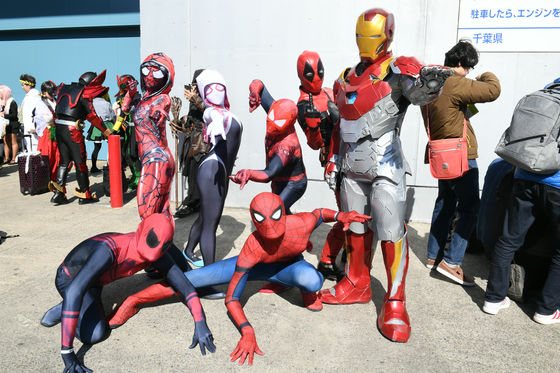 The second edition of theatrical release of June this yearTo waitdead poolShinzuku who makes the cosplay of.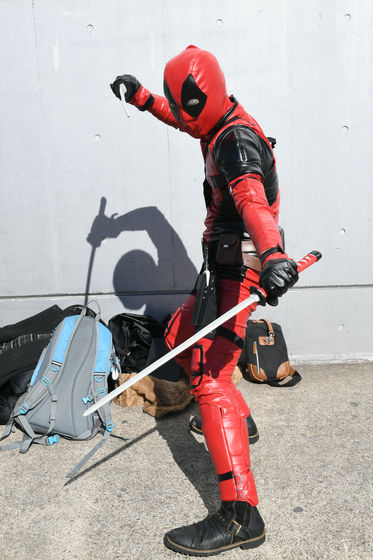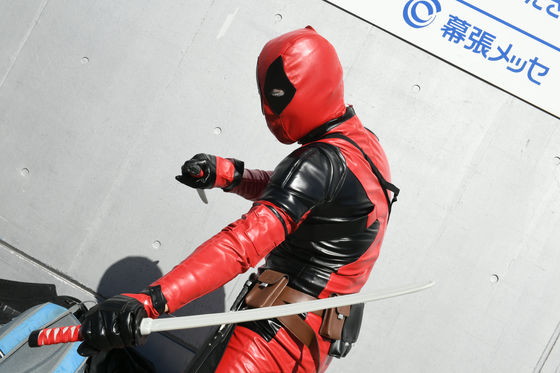 Sexy spider girl with whole-body tights and foodSpider GwenPaciali, and the dead pool is hanging out in the background.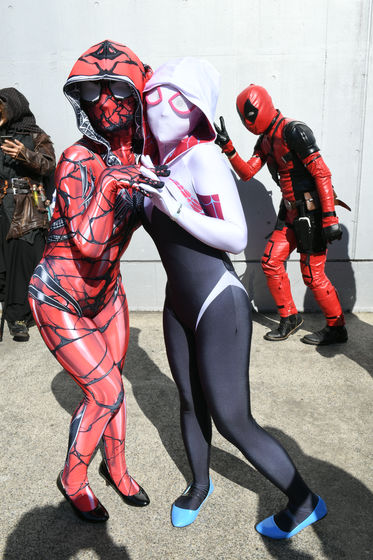 Spidy was playfully playful if I thought it was only a dead pool.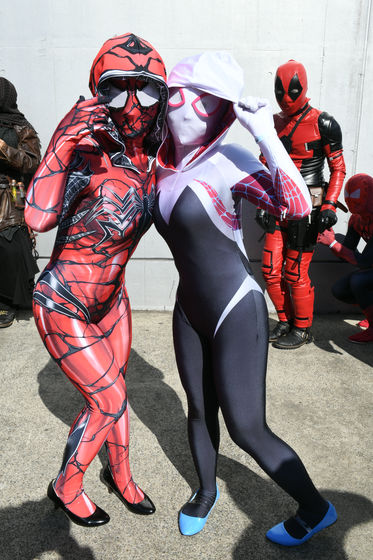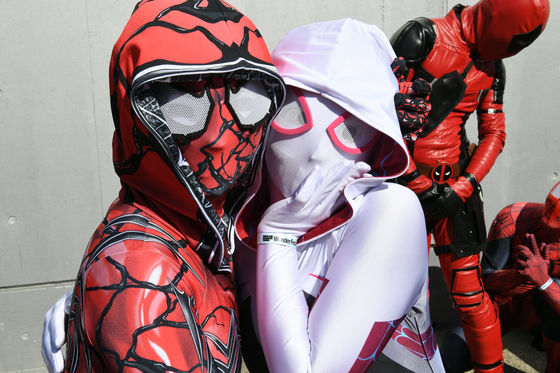 Spiderman set up, Spider Gwen who takes a little miserable pose behind.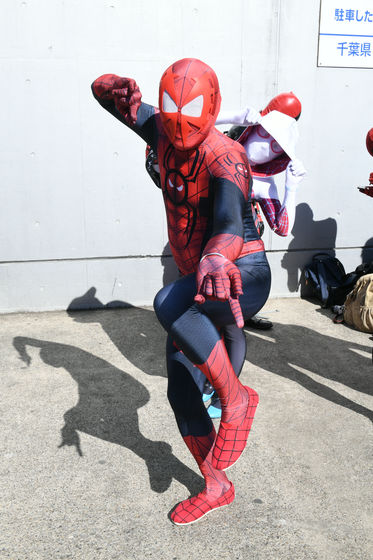 I want you to take it with me because I was out for the same movie! And it is Spiderman and Iron Man's two-shot. Spider-Man is firing a spider thread towards the cameraman.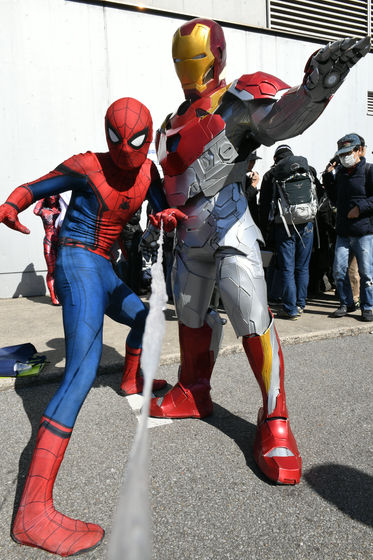 As I was walking in the free zone, I caught a glimpse of a red school bag, so when I tried to speak, from January 2018 TV anime was broadcasting "Dragon's shit!It was a cherry blossom boy. I am doing cosplayBambooMr. is.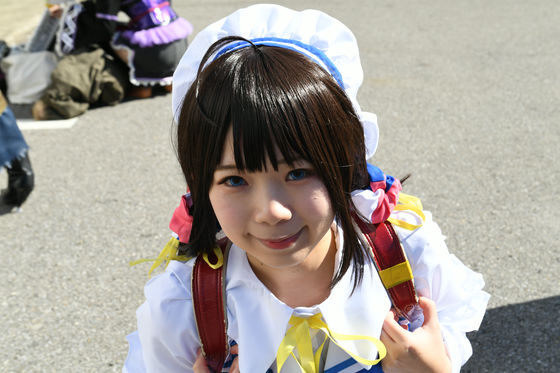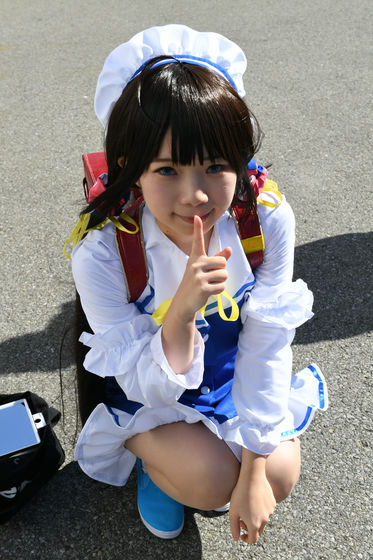 As expected, it is a female elementary school student who aims at a professional shogi player, so he carried a shogi board with him. Think like "during the play!", Put a click and a piece.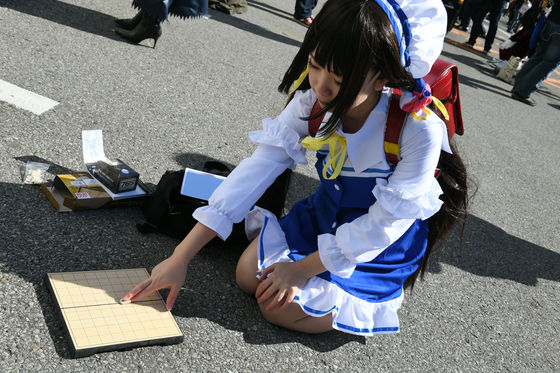 After watching a female elementary school student's chess, I encountered an alien person soon. "Ultraman"Zetton star who appears in"Ultra SevenIt was a Metronster star who appeared in.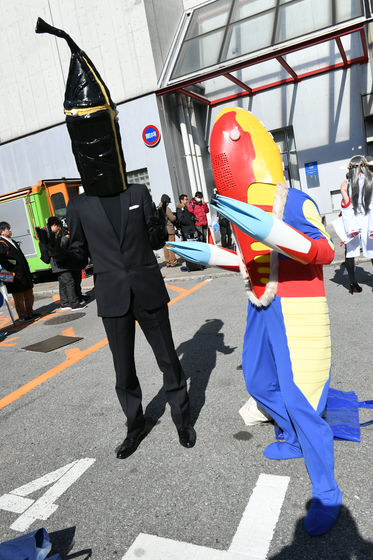 Zetton starMisa saishoMr. MetronTKRMr. is.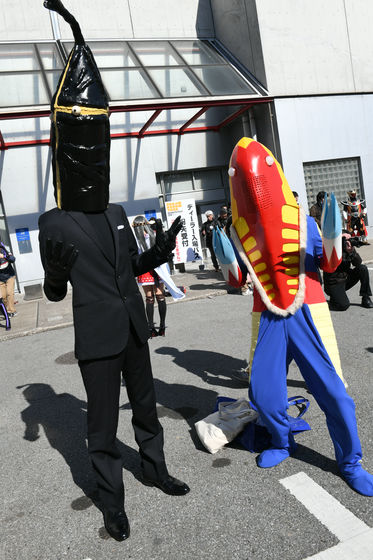 In 'Ultra Seven' Episode 8 'Targeted City', the scene where Metroon star people interact with Moroboshi Dan surrounding the Shakabai is impressive. I do not have a shabu-babe, but I had him interact with Zetton star and Metron star.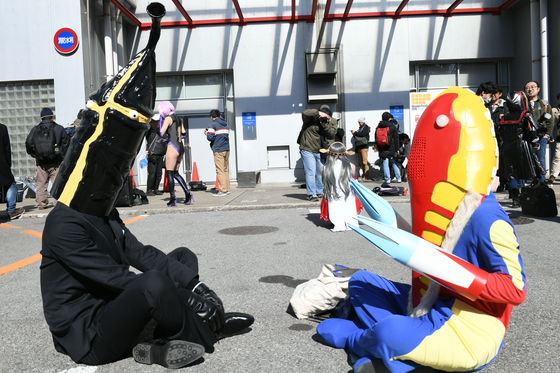 I was surprised when I saw the distant people walking around there and saying "Johnny Depp is here!" It looks just like it, but of course he is not the principalBBIt is a cosplay of Jack Sparrow from "Pirates of the Caribbean" by.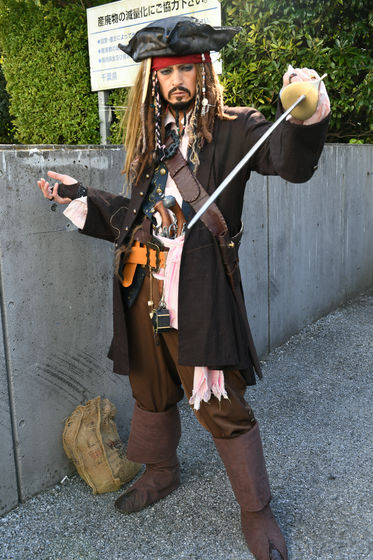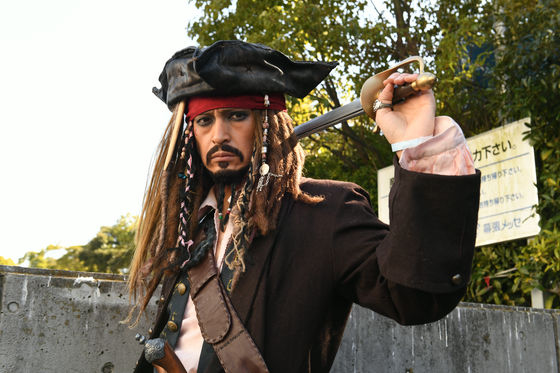 With quality as if it really came out of the movie world, when you are shooting, you will hear a voice as "Johnide!" "Pirates of the Caribbean!"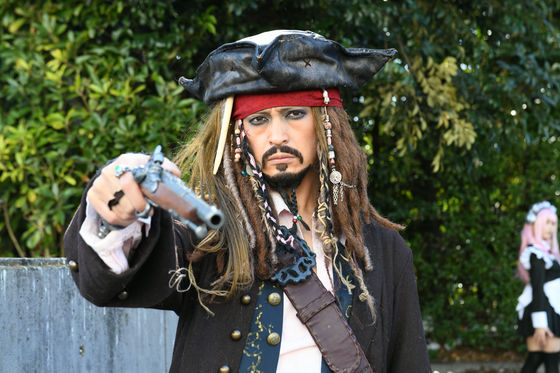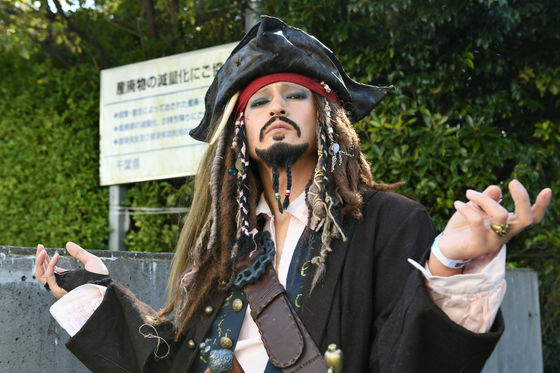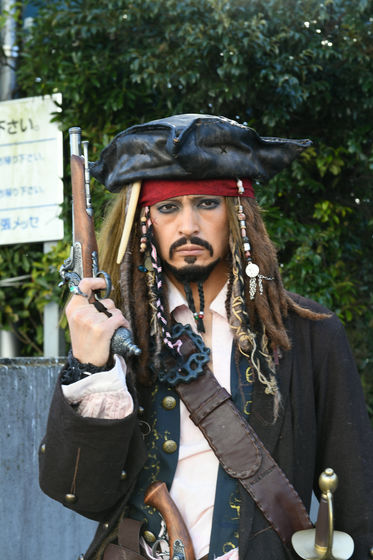 And, "I have Jonide!" Came to shoot "Card Captor SakuraKinomoto Sakura and Tsukijo Yuki, two people. It will become a junior high school student edition now "Clear card sectionTV anime is on air, but the cherry blossoms are wearing a uniform at Yugei elementary school.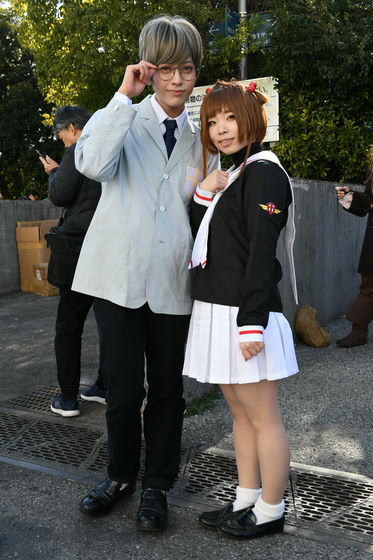 Sakura-chan is getting naughty if she is hated by Mr. Yuki.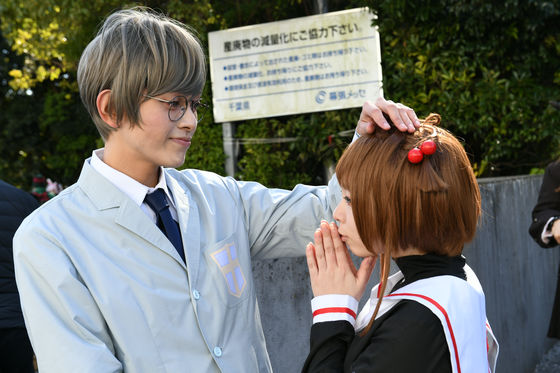 Yuuka's cosplay is playingRyuukeMr.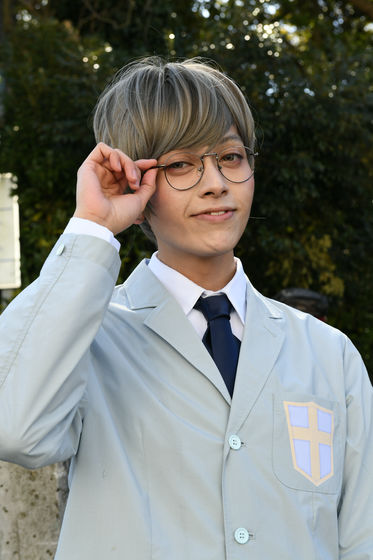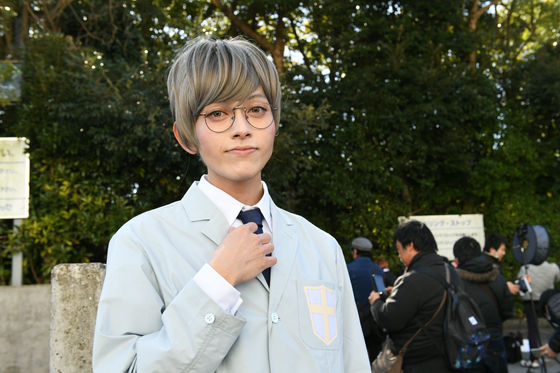 Sakura's cosplay is playingMokoMr. is.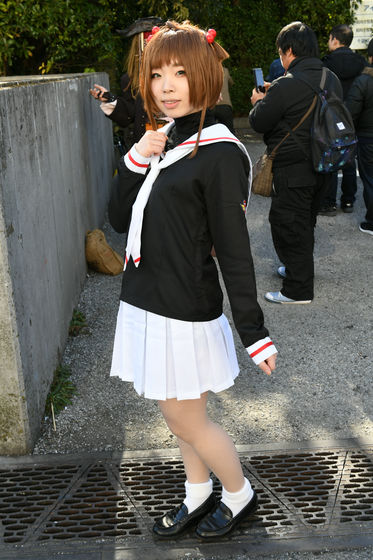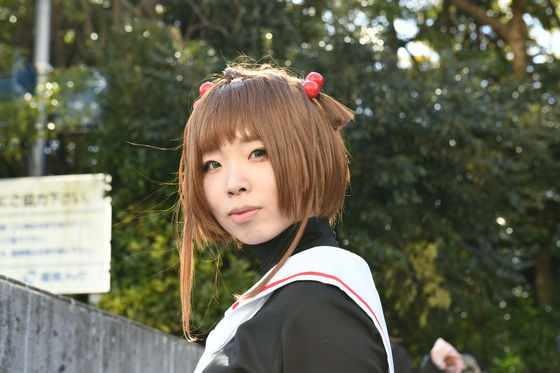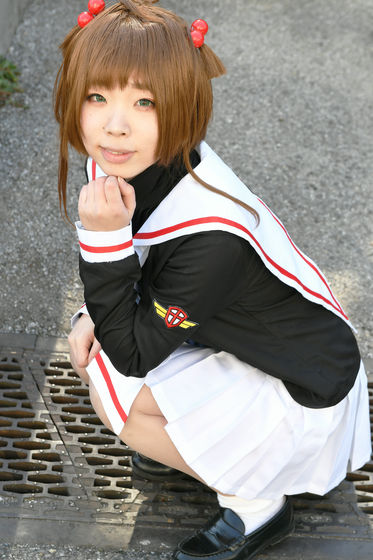 "Idolmaster Cinderella GirlsIt is from Yoshiko Shiomi's cosplayAmi TakamatsuMr. is.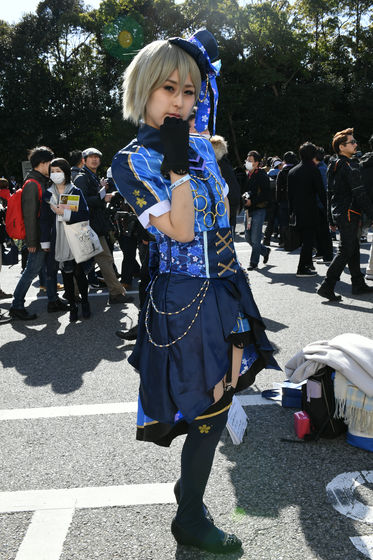 What I am wearing appears as an SSR card in the game [Akatsuki no Yoruishi] It is the costume of Shiomi Shunko.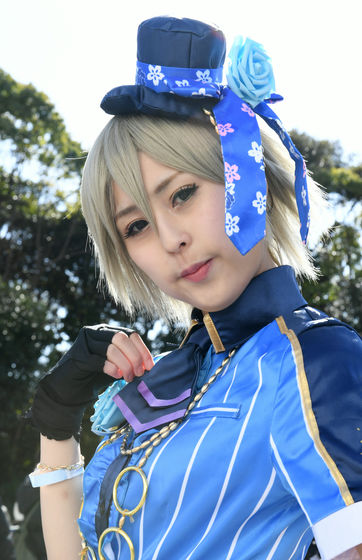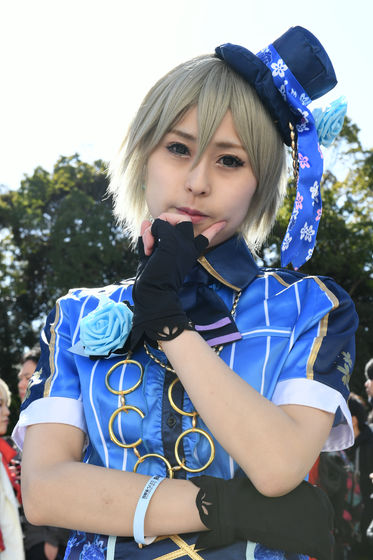 PlayStation's role-playing game "Valkyrie ProfileIt's Renasu. I am doing cosplaySACHIMr. She said that she made all the costumes.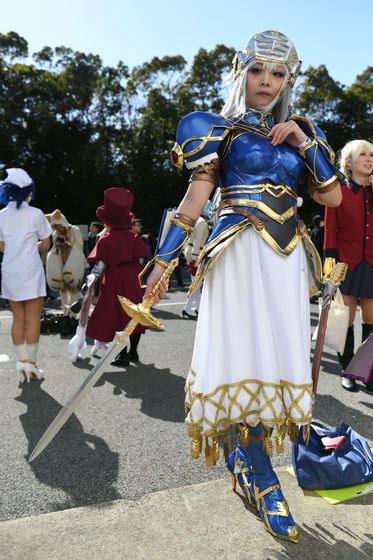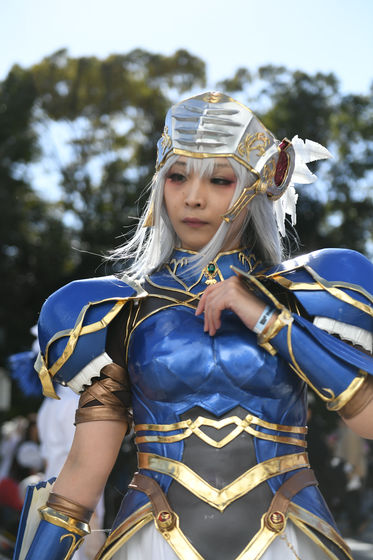 A shot of a profile that makes the logo of "Valkyrie Profile" daunting. Mr. SACHI also said that "Valkyrie Profile" is a game I really like and I can not help feeling enthusiastic about making all costumes and swords.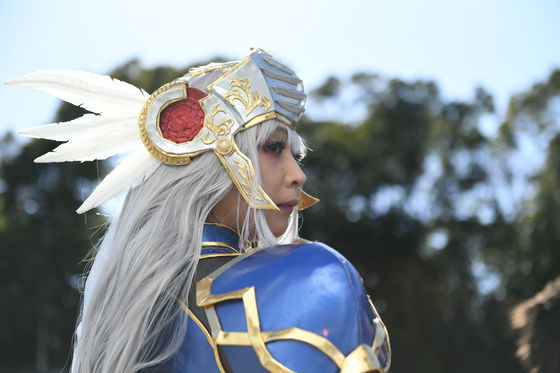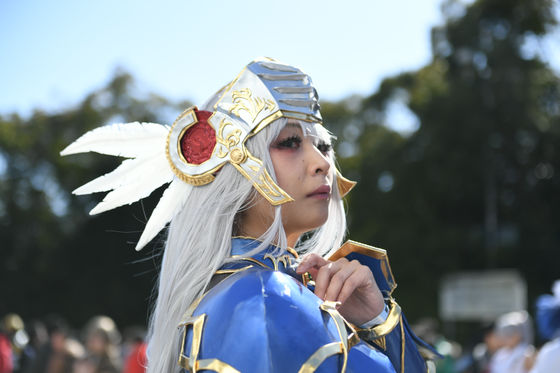 catThinks that fighting game "BLAZBLUEIt is a character of Tao Kaka.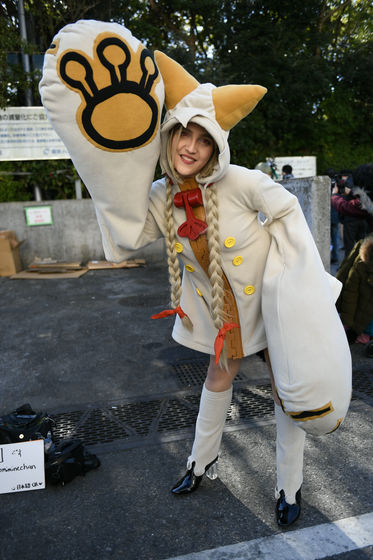 Mr. cat said that he came all the way to Japan all the time in order to make his dream of "to make a game!" From America eight years ago. Japanese was very good.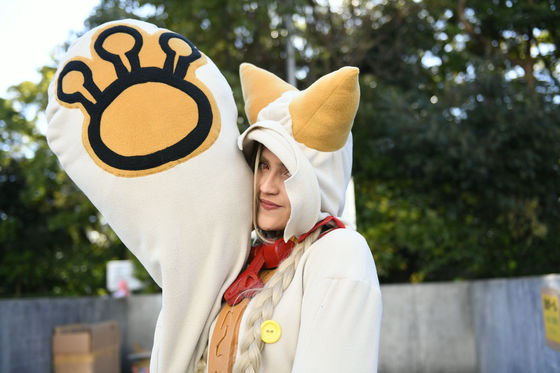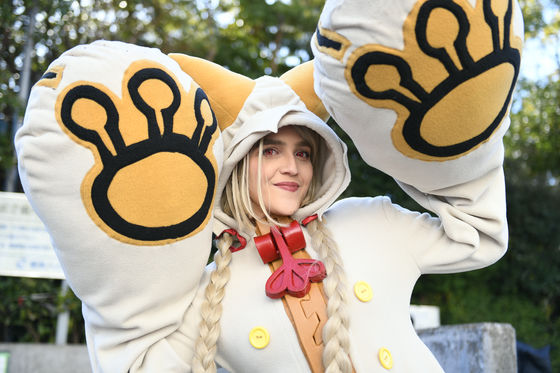 And now he seems to be working on game development jobs in order to fulfill his dreams. Moreover, the character that cat uses in "BLAZ BLUE" is also Tao Kaka.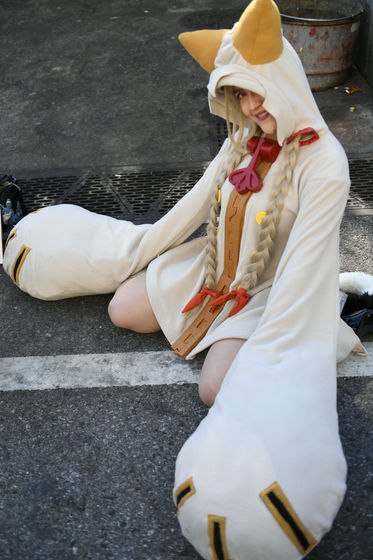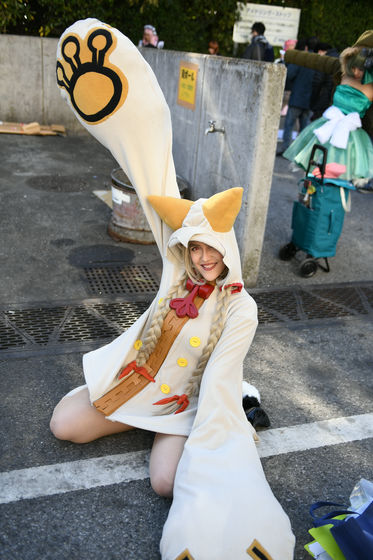 "Persona 5"Before the Sakura Futaba vending machine area.FrequentlyIt is a cosplay by.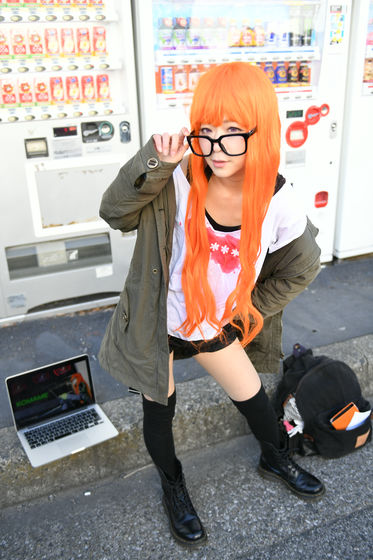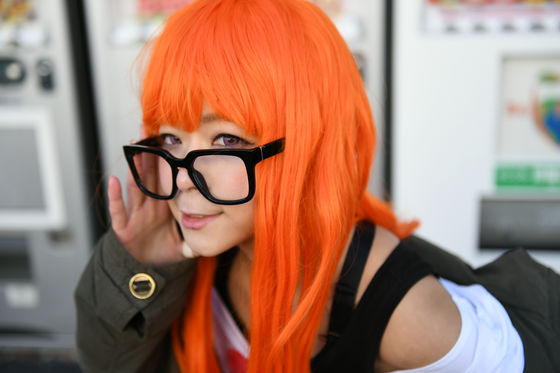 Because Sakura Futaba has a face that is detailed to computer in the play, Komame has been bringing a real laptop as a prop.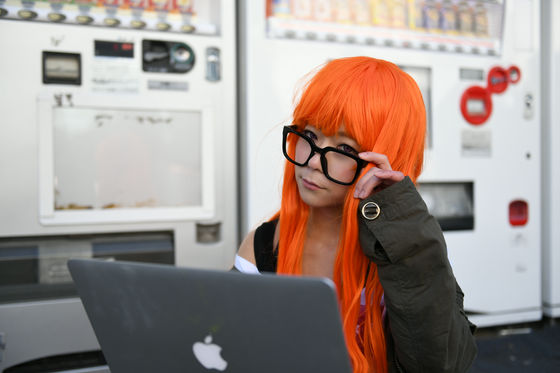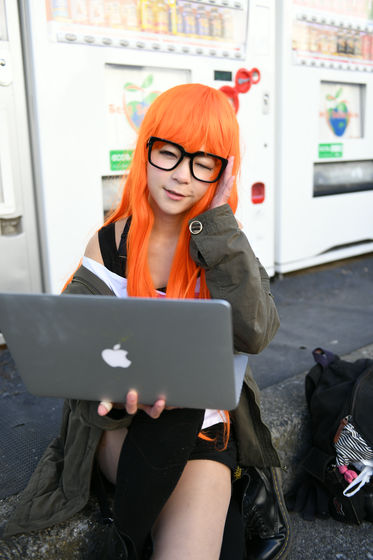 Tomoka HoshigoriIs cosplaying is "Fate / ExtellaIt is Nero Claudius of.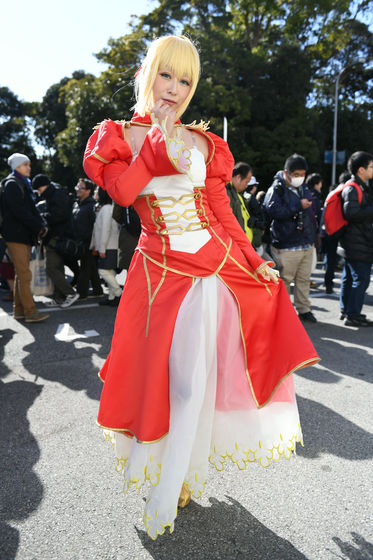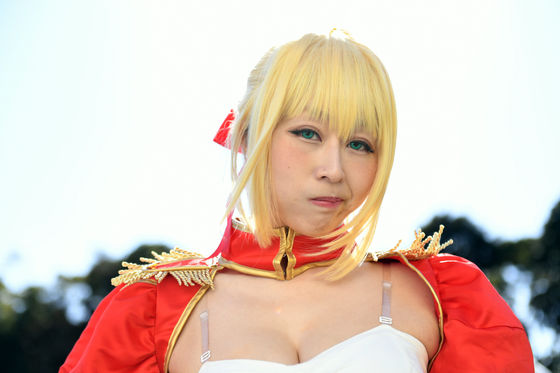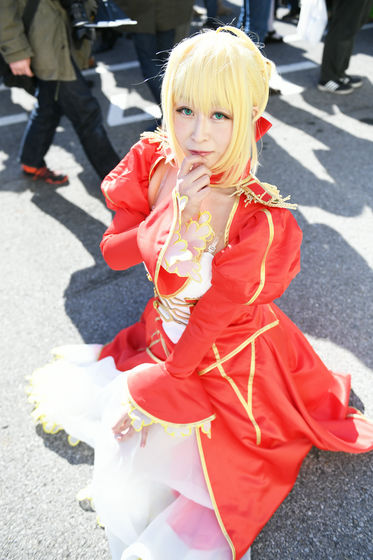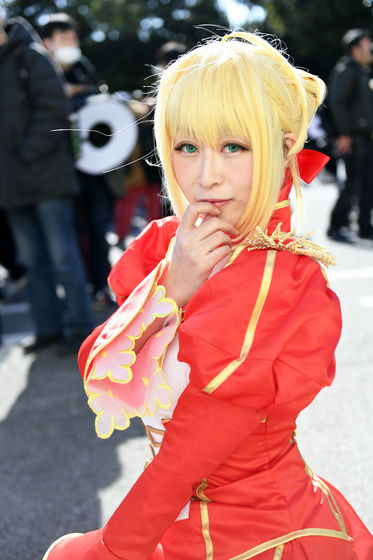 This time the latest Ultra series that had been broadcast until the end of last year "Ultraman Gide"Pegasa is a pega of the star. I am doing cosplayKawasakiMr. is.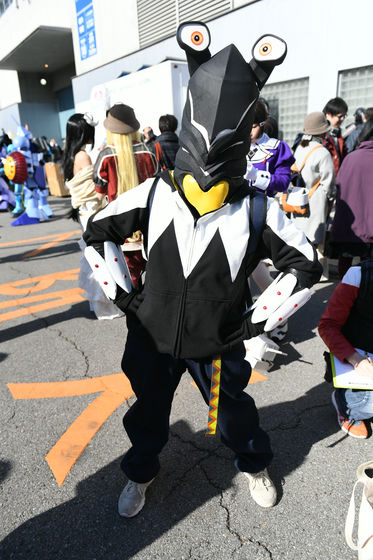 What character is pretty eyes and stylish Parker.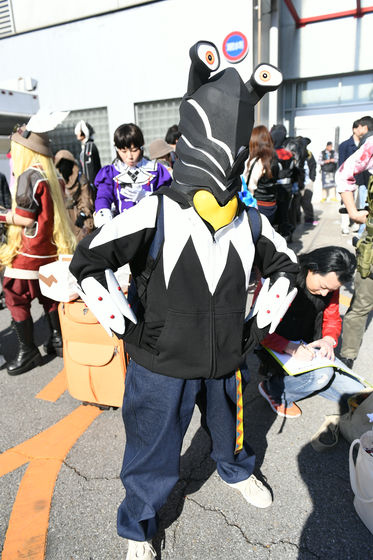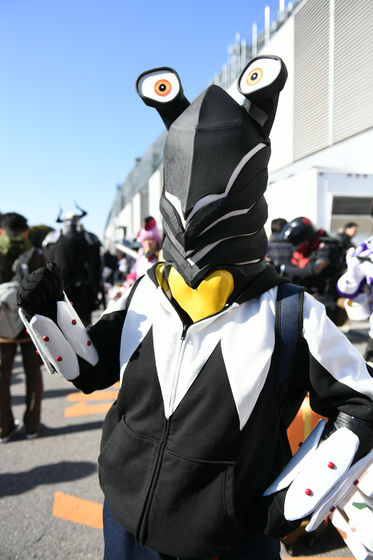 MischiefThinks "Nurse Witch Komugi MagicalFrom Nakahara wheat cosplay.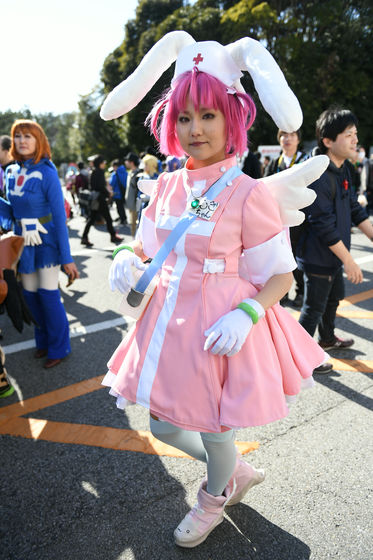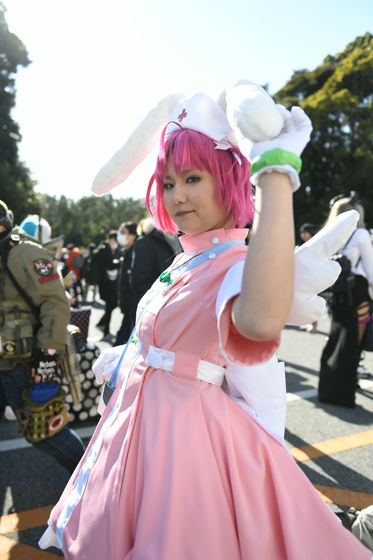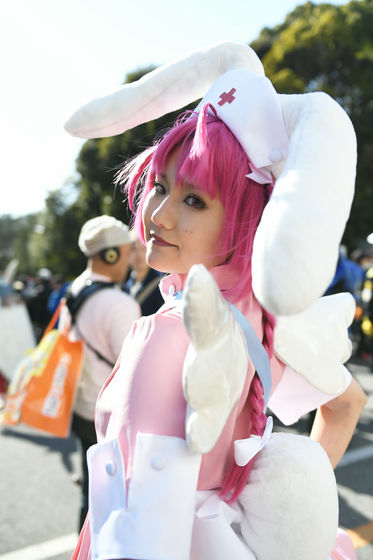 I got a heart mark made in front of my face.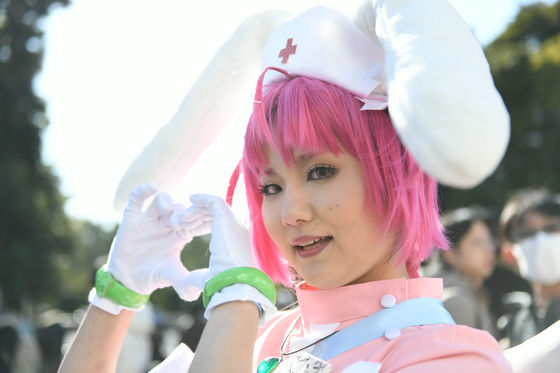 ZANWithMi sochiMr. Terrorist attack Sato and Tanaka Atsushi appearing in "an ancestor".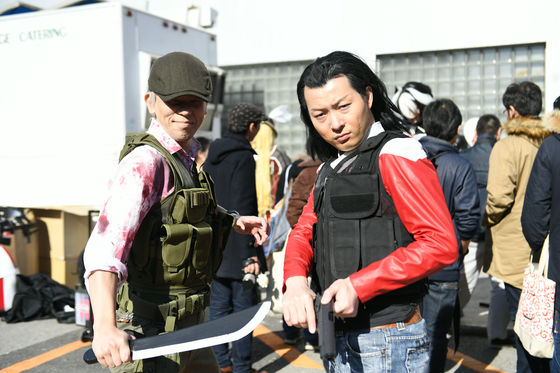 Mr. Sato 's Machete is hand - made, so it can be stored properly behind.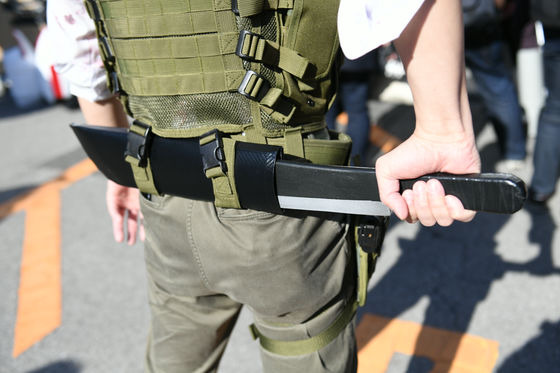 Also, the blood on the shirt is attached with blood sticks and red wine, which is pretty realistic finish.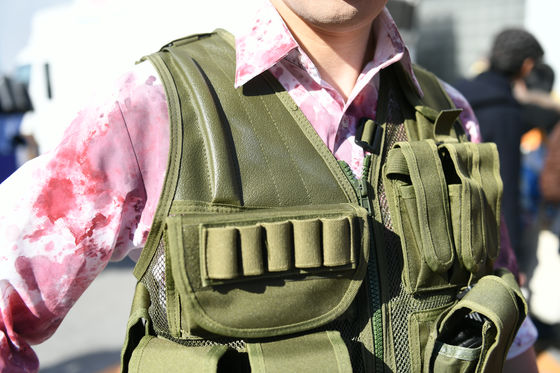 Mr. Seiya says "Martian Battleship Nadesico"Cosplay of Uribatake Sayya.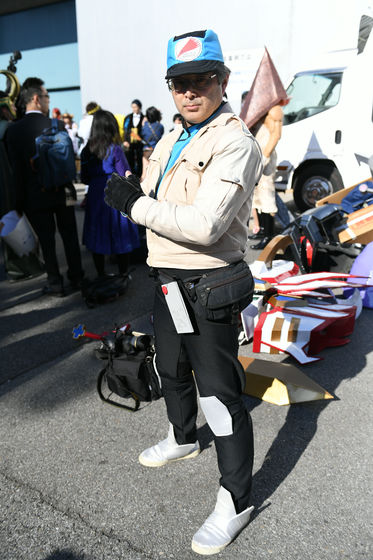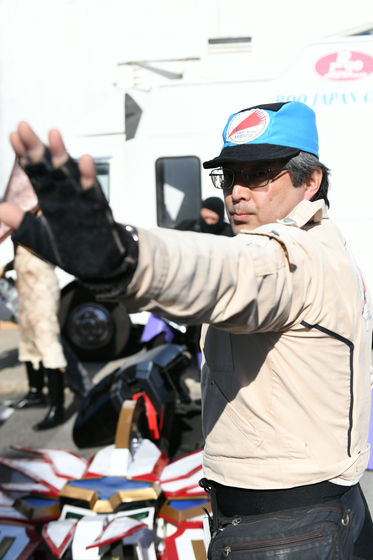 Three rows of mobile adapts made by Zimad, Dom, Tuda, and Gang are not lined up next to it.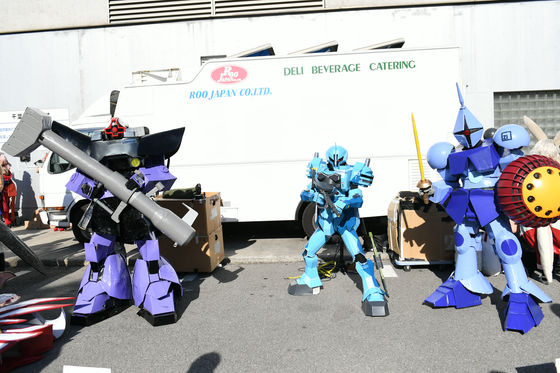 Mobile Suit wearing 'Mobile Suit Gundam' moving by hover promotion Mobile showed the mechanism of threat, Dom. I dress youArashiyama 01Mr.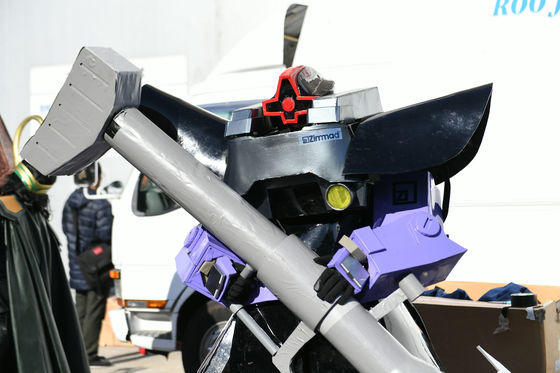 OVA "Mobile Suit Gundam MS IGLOOAt Zion's mass-produced mobile suits and fought with ZakuTsuda.KuroboshigiIt is a cosplay by.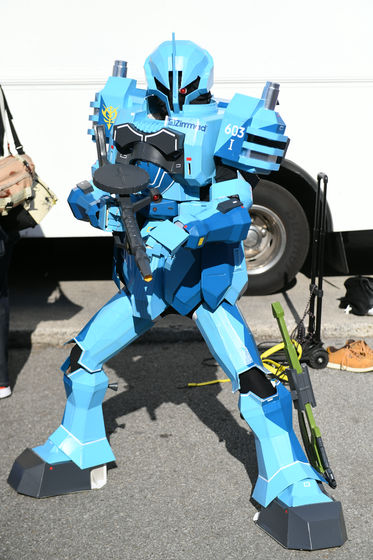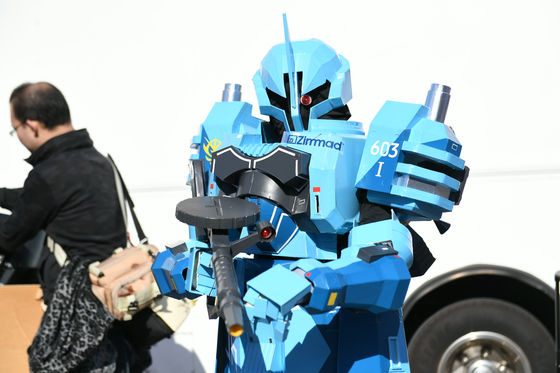 And, "Gundam Mobile Suit" is a gang that appears as a special machine for Ma · Kubek. I am doing cosplaySteel people TMr. is.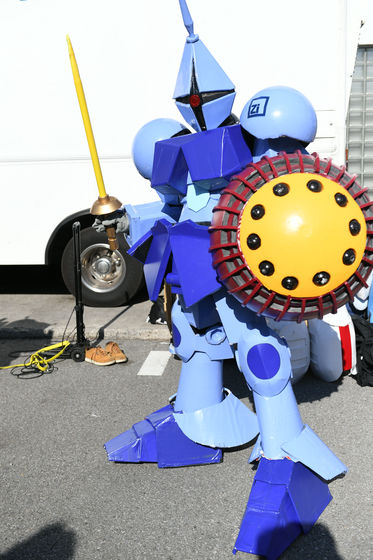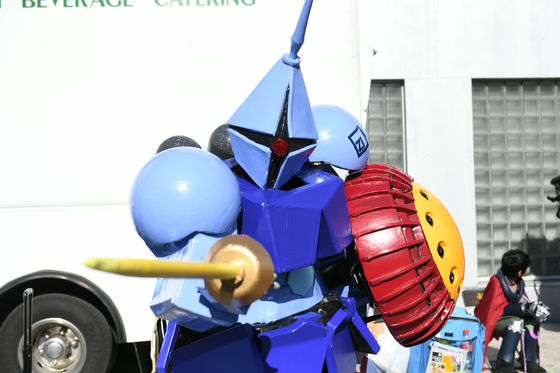 Furthermore, with Gundam connection,"Mobile Fighter G Gundam"Of Argo Galski, Demon Cash, Raine Mikamura, and a stalker who is responsible for the storytelling part of the main part.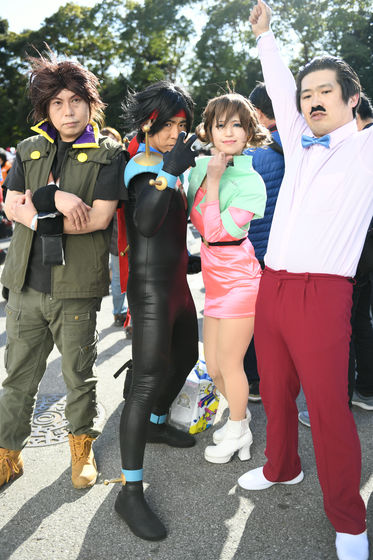 Why did you choose G Gundam's cosplay? I asked, and I'm playing Rain's cosplaySuigetsu LenMr. is the inventor.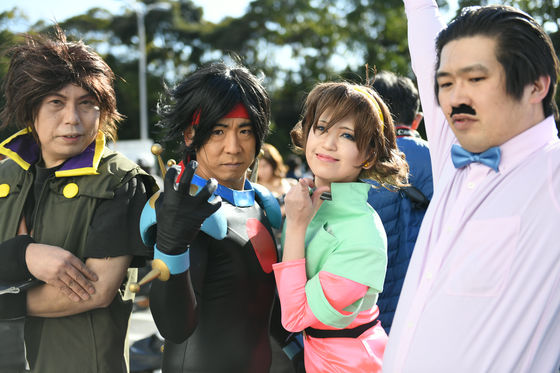 Ishiaki by Rain and Demon impressive in the last episode Love Love Tian Amazing Burst. I am doing Demon's cosplayToshoHe did not know that Mr. Suigetsu is going to play G Gundam's cosplay at all, he accidentally thought of doing Demon's cosplay happily.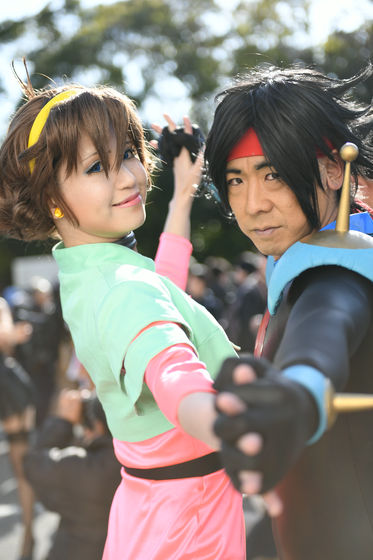 And it is the cosplay of Argo that combines Demon and FistKafkaMr. is.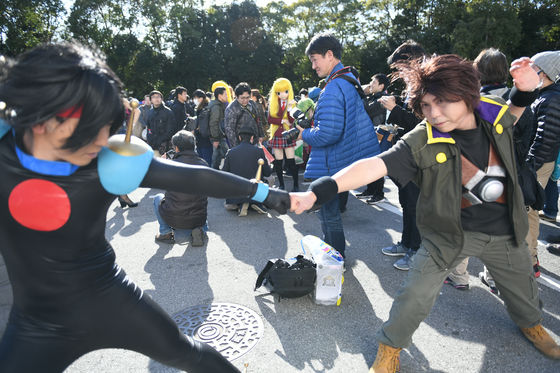 Stalker took a familiar sitting pose at the beginning of the main story, but since he did not have anything to sit on, he challenged with an air chair.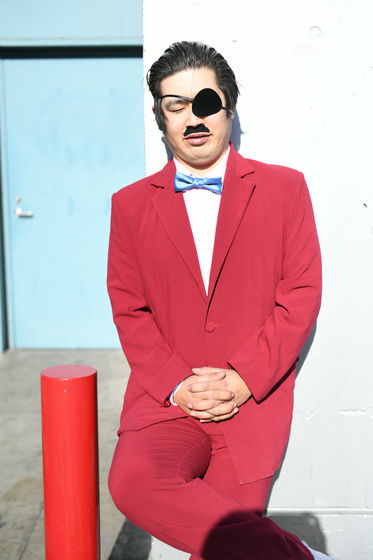 When day turned around and the sun fell a little and it became slightly chilly, I found a camp in a corner of the free zone. "Loose songs △"It was a cosplay of.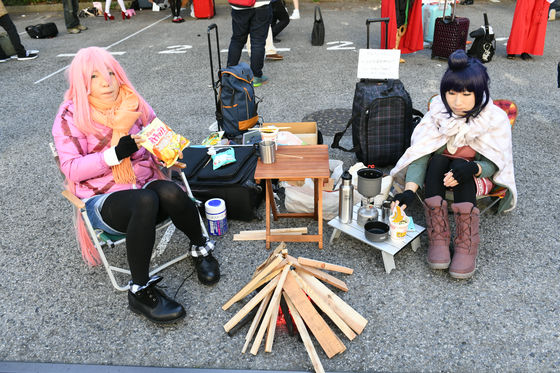 It was a cosplay while taking out an aluminum outdoor table and eating potato chips.



AkkyMr. Kakamigahara Nadeshiko's cosplay.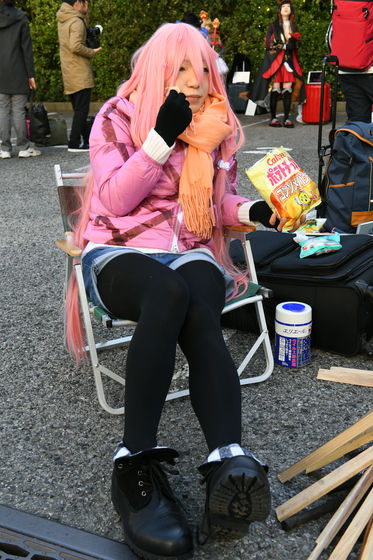 A nameWas a cosplay of Shima Rin.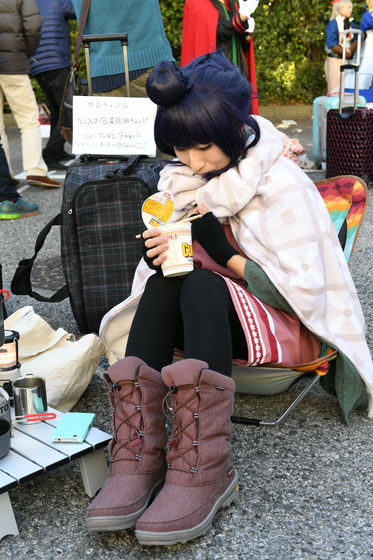 Both Akimo and Nemei were men.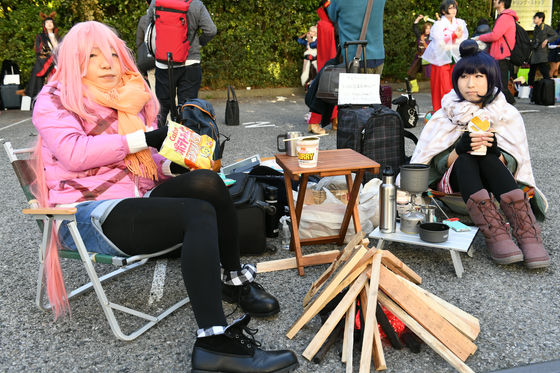 Finally, wandering around "Mall of Yagiri", I found two people of a special submission agent. "Metal Gear SolidFrom Merrill · Silverberg and Solid · Snake.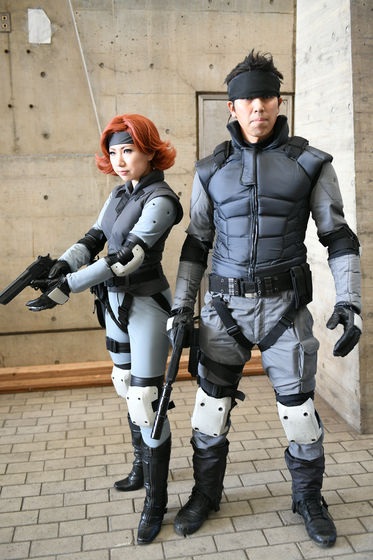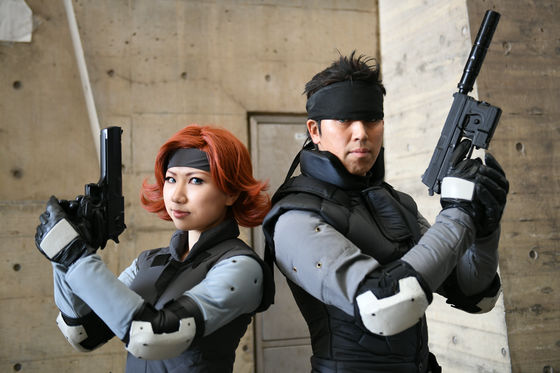 Merrill's cosplay is doneUmeMr. As in the play, Merrill's weaponsDessert Eagleis.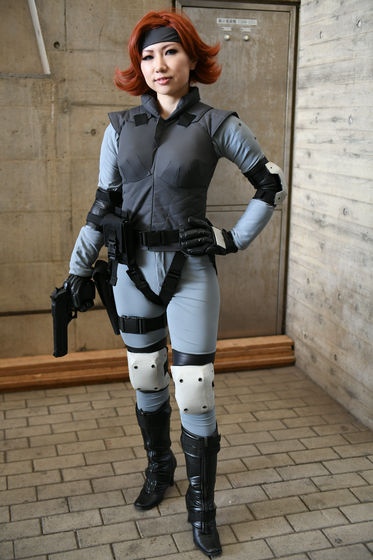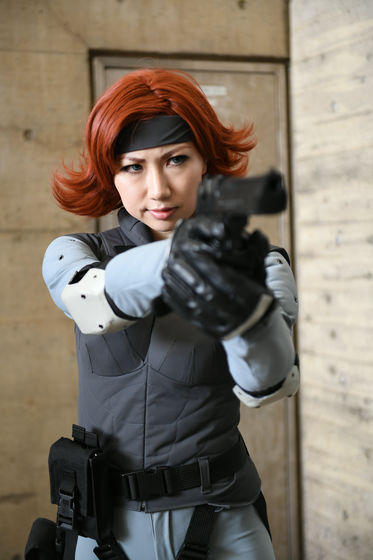 This is Solid Snake, the hero of the game. Like the first "Metal Gear Solid" released on PlayStation, she suffered deeply bandana and wore a massive vest. It is DAN-san who is doing the cosplay.



The gun was also used in the playH & K Mk 23 SOCOMEquipped with.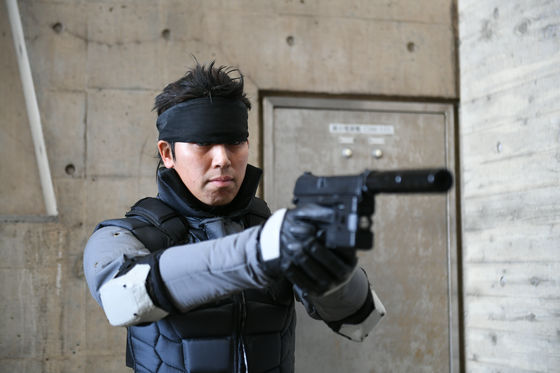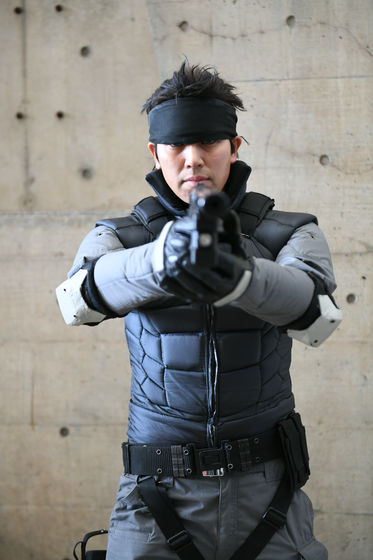 Speaking of Snake, I asked if it was going forward, I got it OK to do it pleasantly. In this case it seems to promote the exhaust port and minefield without problems.