I ate a bowl of rice bowl where you can taste the sea foods and the umami of the three yuan pigs, "Haruichi Tennis Bowl", "Sanyu Pork loin Tottori"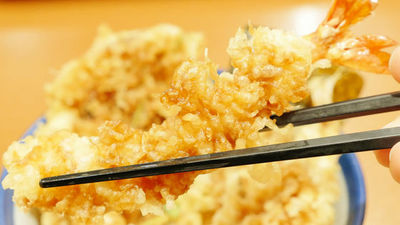 From Wednesday, Tenny which offers a new menu for each season, from the 15th of February, 2018 (Wednesday) to March 19th, 2018 (Monday)Harumaden's bowl of rice"Three yuan pork loin summer bowl"Has appeared. "Haruichi Tottori" which is packed with springy ingredients and has an interesting texture, and HungarianThree yuan pigI ate "Three yuan pork loin summer bowl" that loose soft meat can be enjoyed quickly.

Harumi Tempura | Limited Time | Inside Menu |
http://www.tenya.co.jp/menu/season/season01.html

Three yuan pork loin roast bowl | period limited | in-store menu |
http://www.tenya.co.jp/menu/season/season02.html

Arrived at Tennenbara Taya.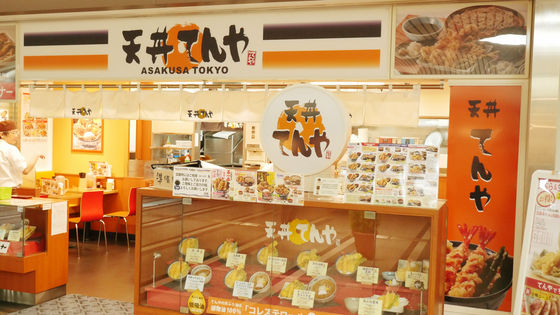 I immediately ordered 'Haruichi Tanpura' (860 yen including tax) and 'San Yuan Pork loincloth' (690 yen including tax).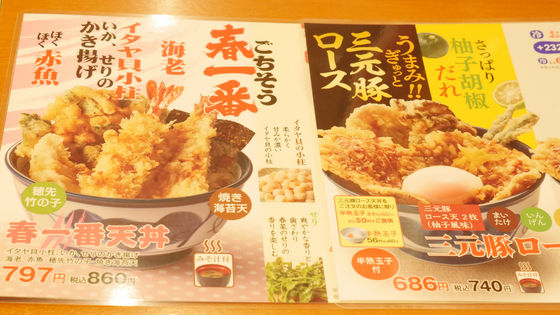 "Haruichi Tanbare" arrived in about 6 or 7 minutes after ordering.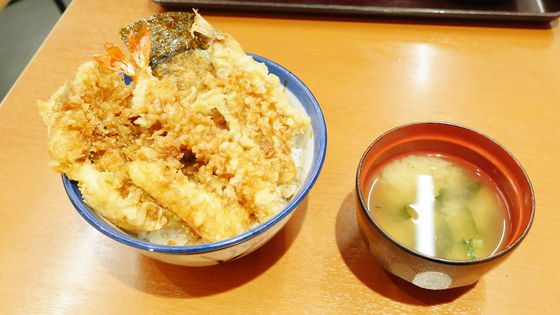 Tempura is on top of the bowl.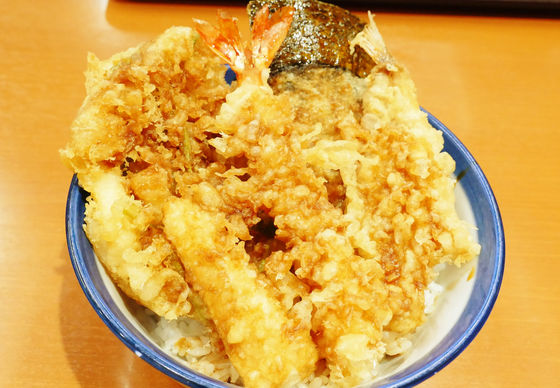 Tempura of large shrimps, when lifted with chopsticks, feels heavy weight.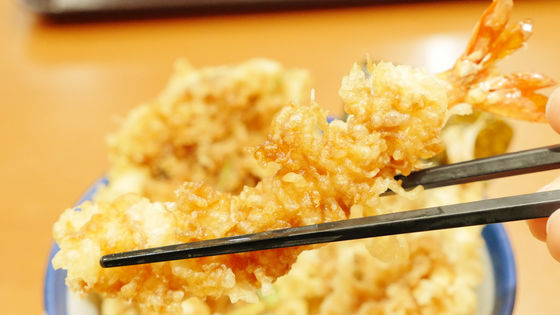 When you eat, you sweet tender sweetness, you can enjoy contrasting crispy texture of shrimp with elastic texture of shrimp.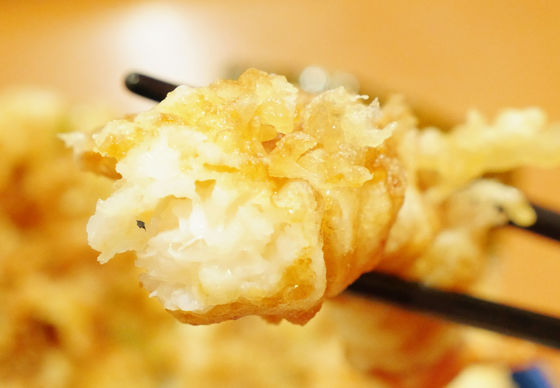 The tempura of the red fish and the red fish are used altogether and it is luxurious atmosphere.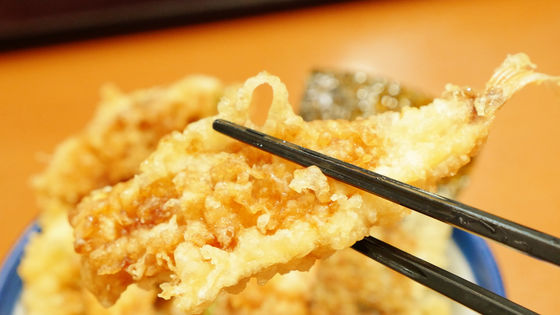 The red fish in the inside is fluffy, it fits the sauce of a bowl of rice with a sweet taste.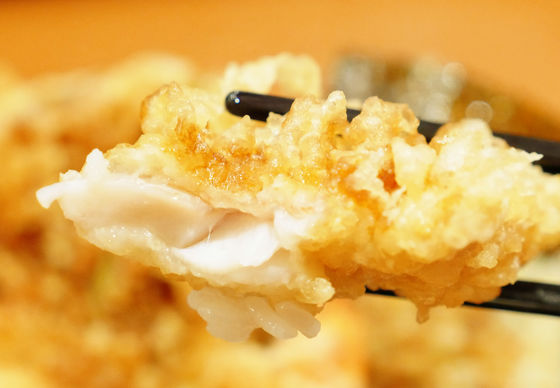 Because the paste and the fried eggplant are too big, it is hard to grab with chopsticks. The flavor of crispy and flavor are matched, and even this alone has been satisfying feeling.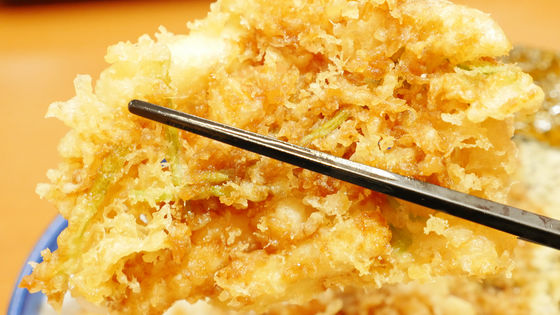 In addition, baked seaweed tempura,Itaiya shellfishThere are tempura of trumpet tempura, Hayami Takeko child, volume full mark.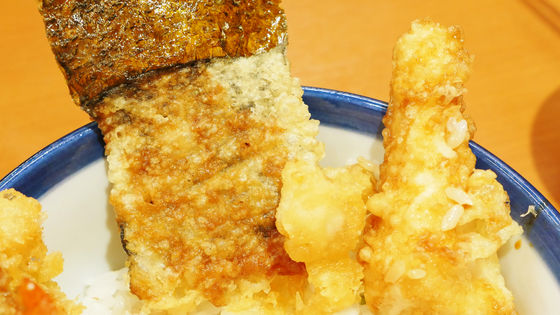 Next I will eat "Sanyo Pork loin Tottori". For those who ordered "Three Yuan Pork Rosette Tennis Bowl", half-egg eggs are ordered with 50 yen including tax at a price of 60 yen, so we added semi-matured eggs as it is too expensive.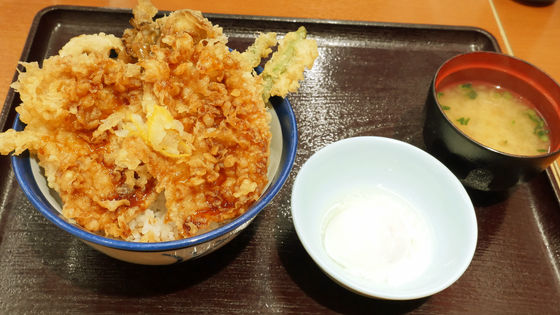 Three yuan pork loin is tempura with sliced ​​loin, it is plenty of yuzu pepper and it is accompanied by chopped yuzu.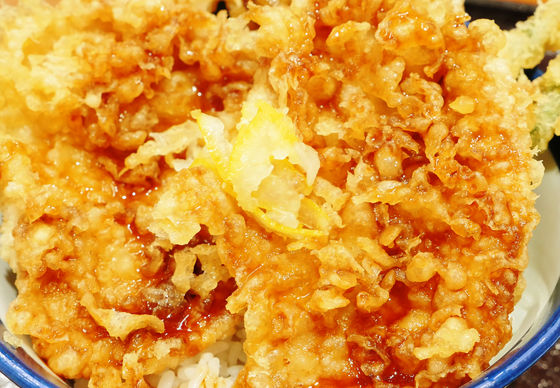 When eating, the loin meat in the middle is thin, so the sense of stasis is small, Yuzu pepper impression firmly so impression that it is very easy to eat. It is said that the loose meat itself is also injected with a flavorful flavored seasoning, but the yuzu 's assertion was not too strong and it was easy to eat loose skies.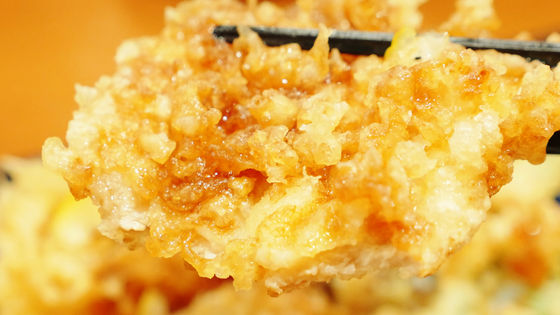 Place the half-egg eggs ...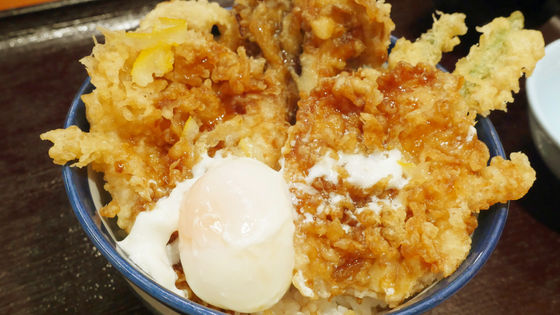 I will try to eat it with plenty of roses in heaven. It is difficult to cook bowls because semi-eggs are cold, but the compatibility of lettuce eggs and three yuan pork loin was outstanding.



In addition to the loose skies there are also tempura of lotus root, mimetake and irrigation so you can eat not only meat but also vegetables. Food ingredients other than three yuan pigs also feel the taste of the material clearly, it is becoming a bowl of rice that does not get tired without losing the taste of anyone.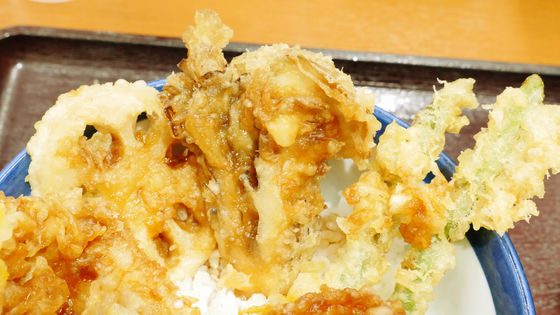 "Haruichi Tanpura" "Sanyo Pork Loace Tropical Bowl" is a period menu from February 15, 2018 (Wednesday) to March 19, 2018 (Monday), "Haruichi Tottori" is Tokyo Racecourse Available at shops throughout the country excluding shops, Haiyotaru shops, Kamisato PA shops. "Three yuan pork loincloth bowl" is a store not offering "Haruichimonbare bowl", plus the first Haneda airport store, Haneda airport second building shop, Kariya Highway Oasis Kintetsu Parkhouse shop in stores nationwide Offering.