What is the result of a country escaping by a man stole the "gold bullion" that exceeded 100 million yen in the bucket?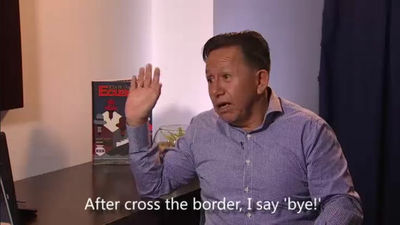 A person who caused a heavy crime such as bank robbery in the pastTake an interviewImages are often broadcasted in news programs and the like. Mr. Julio Nivelo who became famous as a criminal of the "burglar robbery who entered the bucket" that occurred in New York / Manhattan tells about the whole thing that flew out of the country after robbery occurred.

Infamous Thief in $ 1 Million NYC Gold Bucket Heist Tells of Dramatic Escape From Country - NBC New York
https://www.nbcnewyork.com/investigations/NYC-Gold-Bucket-Heist-Armored-Truck-1-Million-Dollars-Fugitive-Thief-Speaks-472147013.html

Mr. Nivelo said, "The gold block is for people who work thievesSuper bowlIt's like something. If you are a footballer, whom would anyone want to play with the Super Bowl? It is the same as that. " On September 29, 2016, Mr. Nivelo stealed a bucket containing gold pieces equivalent to 1.6 million dollars (about 180 million yen) daily on the streets of Manhattan, and the bold crime was talked about on YouTube person.

This is the image of the surveillance camera that captured Mr. Nivelo with a bucket with gold ingot.

Raw: Thief Steals Bucket of Gold Worth $ 1.6 M


Mr. Nivelo said he repeatedly steals for more than 20 years since he went to the United States in 1989, "I was surprised because we put those goods and money on a truck and parked on the road." Mr. Nivelo said he did not use violence when stealing, but has just succeeded in stealing merely by paying attention to the circumstances and the behavior of people. According to Mr. Nivelo, "By undoing the memories I saw with my eyes", I can tell you how many people are left around the target, and what kind of situation is currently.

Mr. Nivello wrapped in casual everyday clothes that he would not think he would work stealing from now.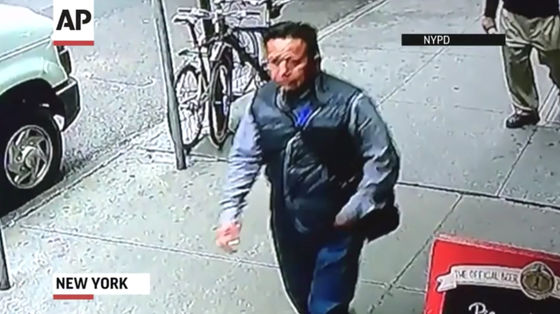 Mr. Nivelo knows that the truck carries a bucket filled with gold to the company and carefully watched guards and drivers coming in and out after discovering the target truck. "I thought that this guy got" I got this at the moment when the guards just paid out, "I knew from the experience that security guards left the trucks from my experience, so I only wished the drivers who watched the cargo platform got away a little later."

What is visible in the central upper part is a truck carrying a bucket with gold ingots. I understand Mr. Nivelo is implicitly watching the surroundings.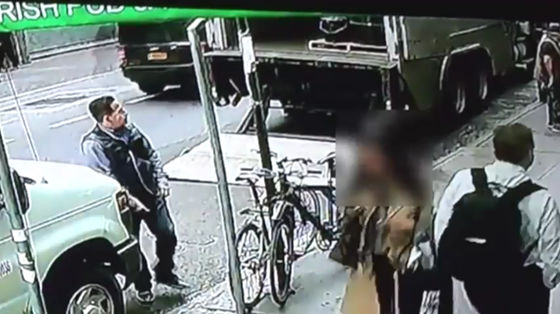 Finally, I left the truck taking the mobile phone that the driver put on the cabin. Although it was only about ten seconds, it was enough time for Mr. Nivelo who was accustomed to thief. "It took ten seconds for the driver to leave the cargo and head towards the cabin and come back, when I got back from the driver, I was already away from the place."

It seems there was about 86 pounds (about 40 kilograms) of bucket with gold ingot, "I thought it was about 40 pounds (about 18 kilometers), but it was heavier than I thought." Mr. Nivello carried the bucket carefully so as not to make a noise by rubbing against the floor of the carrier.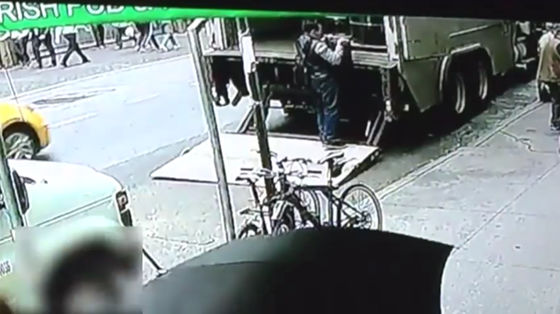 Mr. Nivelo, who carried the bucket, took a rest every 50 to 100 feet (about 15 meters to about 30 meters), and he managed to somehow carry a bucket. There was no one in the vicinity who cares about himself, and he thought that he won.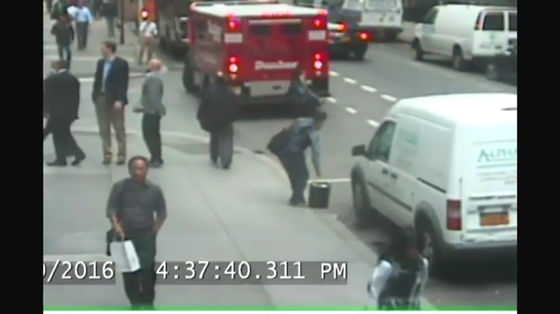 It was said that two buckets of gold were contained in the bucket, but Mr. Nivelo bought an electric saw in order to ascertain whether the stolen gold block is genuine. Mr. Nivelo said that he was cautious about finding its value because there was a possibility that other metals were mixed in the gold bars.

When I showed a small golden bar to a friend appraiser, I was informed that "This is a good gold chunk worth $ 230,000 (about 25 million yen)". I calculated back the value of the gold stored at home from the piece I got there, finally found out that the gold block in the bucket was worth 1.6 million dollars (about 180 million yen).

Mr. Nivelo already knew that the police were putting on the investigation network, so I cut my hair and wore a suit and went to a gold dealer and cash quickly. I got about $ 1.2 million cash (about 150 million yen).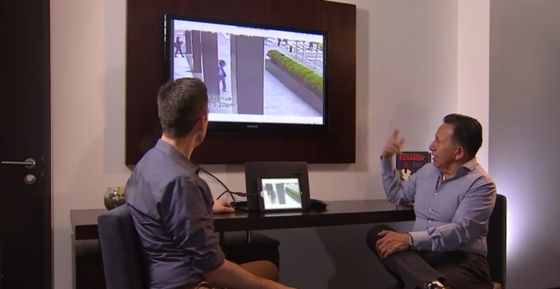 Mr. Nivelo subdivided cash into pieces to hide some of them in New Jersey's retreat and entrust the rest to female fiancées. He seems to have planned a way to leave New York shortly afterwards and return to his or her home Ecuador. Mr. Nivelo was being driven to Florida by the police's siege network, but by acquiring friends secretly escaped the siege net.

Mr. Nivelo then escaped the border along Mexico and arrived in the southeastern part of Mexico to the city of Tapachuara along the Guatemalan border. And I stayed for several days across Guatemala. After that, I went to Panama, then headed to Lima, the capital city of Peru.

And I arrived at the town of Tambeth along the border between Peru and Ecuador, and I crossed the border on foot and entered Ecuador.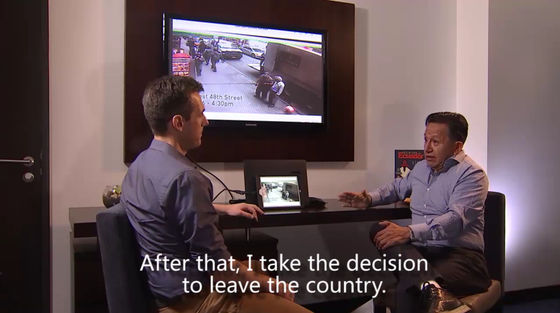 Mr. Nivelo says, "I felt like having placed all the problems in New York," he said, and he lived in Ecuador normally. However, it was said that he was arrested as it was asked by the police in the vicinity of the city center "Nivelo-san?"

The Ecuadorian government did not hand over Mr. Nivello to the US, but convicted Mr. Nivelo according to the treaty. In the US, he was Nibero who had three years of arrest, but he was sentenced to prison for a year because he had no arrest history in Ecuador and was released in nine months because he was a model prisoner.

"If you hold crime and get hold of it, you should get sentence, I have not complained about it," Nivello said.



Mr. Nivelo tried to send a normal life as a taxi driver after release. However, Nibero, who got a burglar thief in the video site such as YouTube leaked and became famous as "Golden Boy" in Ecuador, seems to have been robbed of the cell phone by the robbery group.

"I want to be peaceful," Nivello says.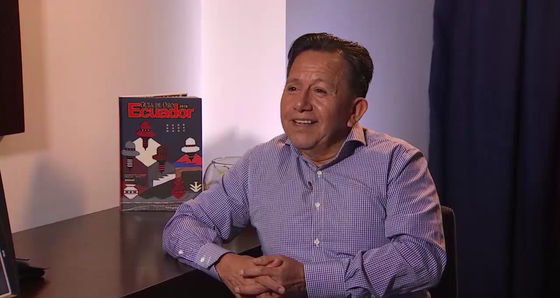 Mr. Nivelo entrusted cash with fiancés who have carried money with other men, and now he seems to have little money left from the gold bowl at Mr. Nivello. Even now I still want to exchange letters etc. and ask me to return money, but I only returned $ 50,000 (about 5.5 million yen). Fiancé seems to have insisted that "police seized the money hidden in the New Jersey retreat," but "I know that the police are not getting one yen." Everything she brought Money changed her, "Nivello said, but he seems to have already given up getting back cash from women.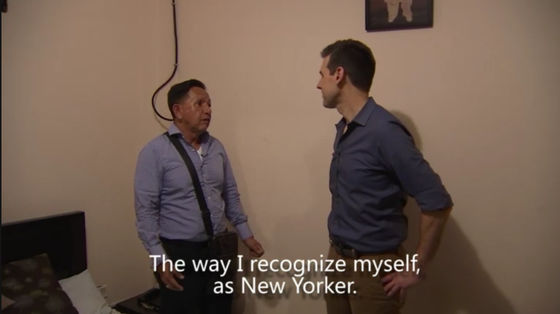 "My children forgive me, I have received the love I want from children and that is enough," Nivelo said at the end of the interview.