It is reported that the iPhone that appeared in 2018 will shift to Intel chip and Qualcomm will be eliminated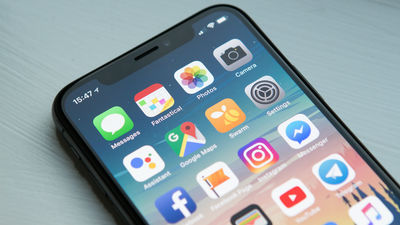 byWilliam Hook

Since iPhone 7, Apple uses Qualcomm and Intel baseband chips. However, AppleLegal conflict with QualcommHas been lengthened, it is reported that the 2018 iPhone will adopt 100% Intel chips.

KGI: 2018 iPhones to use Intel baseband chips exclusively, ditching Qualcomm | 9to5Mac
https://9to5mac.com/2018/02/04/kgi-2018-iphone-qualcomm/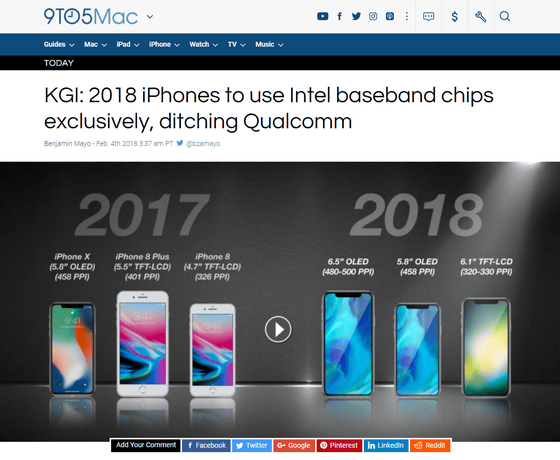 Mickey Kuo, an analyst with KGI Securities familiar with Apple-related leaks, predicted Apple will make a complete transition to Intel's baseband chip. According to Mr. Quo, Intel expects Apple to be able to meet the technical requirements for the chip and to present a more competitive price.

In November of 2017, KGI said that Apple4 × 4 MIMOBy supporting the chipset, we predicted that the communication speed of LTE will be greatly improved. At this time, Mr. Quo predicted that about 30% of 4 × 4 MIMO compatible chips will be provided by Qualcomm.

Does the 2018 iPhone revolutionize the communication speed with the renewal of the antenna design? - GIGAZINE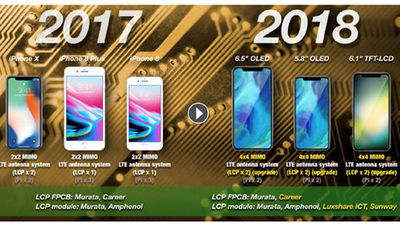 However, in a new report, Mr. Ku predicts that Qualcomm's baseband chip will be completely eliminated. However, as a proposed settlement in patent litigation between Apple and Qualcomm, it is possible that Qualcomm may accept that it returns to Apple's supply chain.

Also, Mr. Quo said Intel chips are similar to those made by Qualcomm5GIt is also pointed out that there is a possibility that communication is not possible. In addition, Intel chips support dual SIM and dual standby. However, I have not mentioned anything about whether Apple releases an iPhone with two physical SIM slots.



Furthermore, according to the iPhone benchmark results so far, it was confirmed that the model equipped with Qualcomm's baseband chip exercised somewhat better performance than the ones equipped with Intel chip.