Google announces that content on the browser will correspond to AR (augmented reality)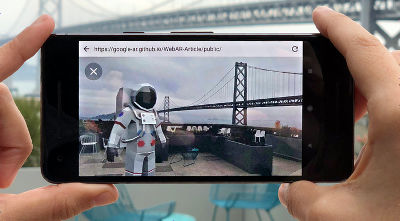 Display an interactive 3D model on the browser "AR model viewerWe announced that we will release a new version. If you are an Android & iOS device that supports AR, you can actually display the full-size 3D model as augmented reality through the camera.

Augmented reality on the web, for everyone
https://www.blog.google/products/google-vr/augmented-reality-web-everyone/

Google's newly released "AR model viewer" corresponds to all browsers with or without AR compliance. You can embed the 3D model with the same feeling as the image as below.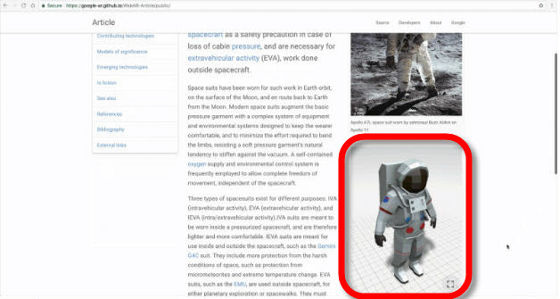 In the desktop environment, users can rotate and scroll by scrolling 3D models, rotate by dragging in the mobile environment, and can zoom in with two fingers drag in the desktop environment.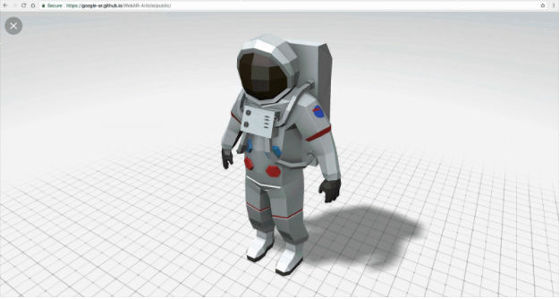 In order to tell that it is a 3D model and content is interactive, it seems that when you scroll the screen the angle of the 3D model changes slightly.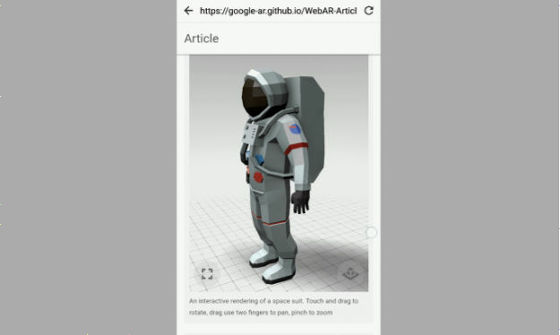 According to Google, users using AR-compliant devices and browsers say "AR button" appears in the lower right of the content. When this button is pressed ......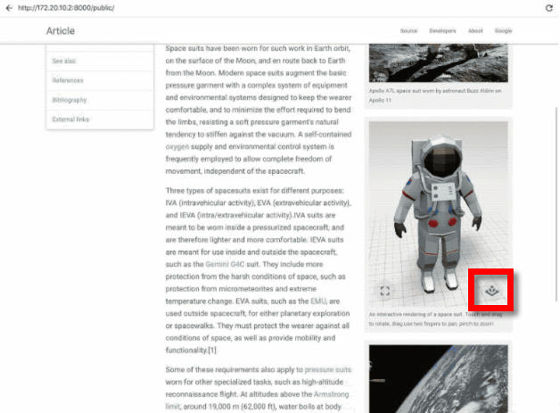 The camera starts up, on the floorLectylAppeared.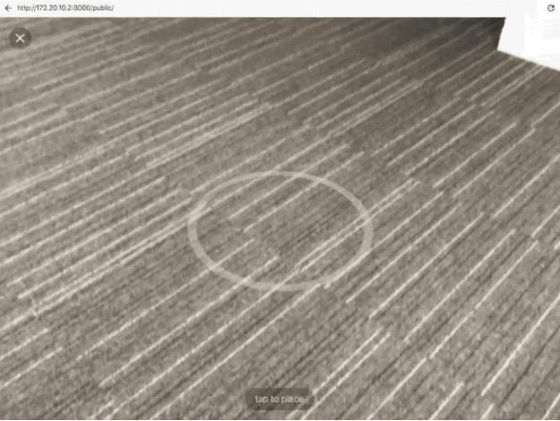 When the user taps the screen of the smartphone, the content displayed on the website appears in 3D on the reticle. At this time, the 3D model appears in the actual size, so the user can check the actual size by turning around the 3D model while holding the camera.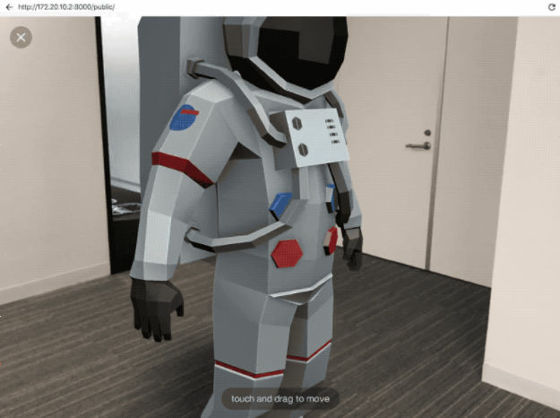 The position of the 3D model can be changed by tapping & dragging. When looking closely, shadows are also made, and the object is blended into the surroundings in a natural form in the surroundings.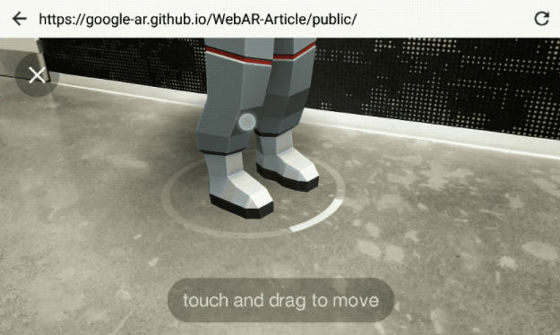 You can also rotate it with two fingers.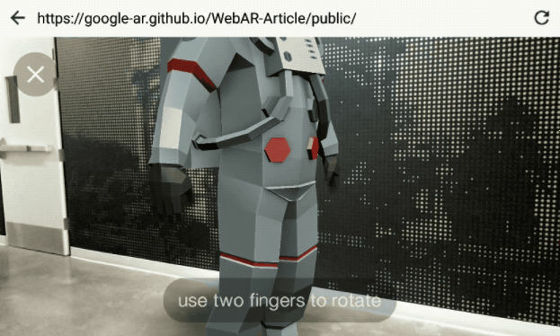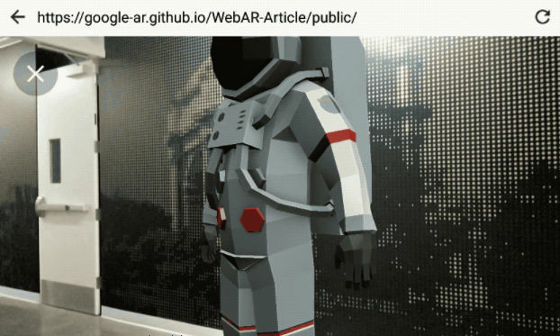 When the application rises and the floor is recognized, "tap to place" is displayed, so users can learn how to use AR naturally in this flow.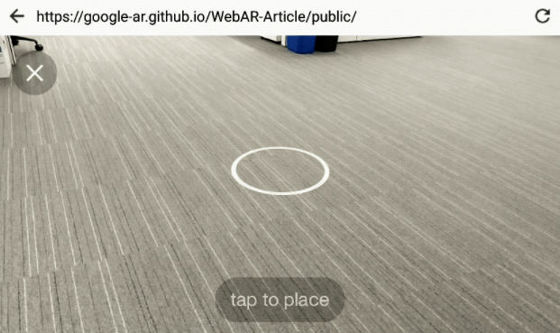 In the viewer,three.jsIt is said that it is using. Developers can use the AR emulator that runs on the desktop version of Chrome and can immediately preview 3D model changes.

Although the detailed release timing of AR model viewer is unknown at the time of article creation, Google says "users of Android and iOS devices can experience augmented reality in the next few months."