A matter of feeling that Charlerman refused the lecture request that was longing for the hand to come out from his throat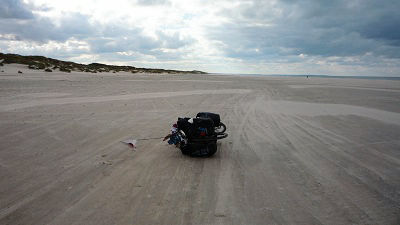 "If you sympathize give me money, give me a job," he is always thinking, but that is another reason why he can act well. Even though there was a consultation of the lecture, I made a notice of communication in translation. I am not likely to Taisei.

Hello,"Takuya SAITO who did a round around the world by bicycle @ Charriderman"When you do something like something, you will hear a voice from various people. Usually, it is a gentle warm word, but even if you intend to do good intention your partner will be confused. It was such a feeling this time. I will show you what happened, looking back on my activities after the trip.

◆ First Lecture
I say that I had finished my long journey, I ended July 2016. The future dream of cycling around the world drawn at the age of 15,150 countries and 13 million 1214.54 kmWe finished the curtain in the form of. One day we were able to fully enjoy the world. It was the best.

On 16th October 2016, we held a trip report meeting (lecture meeting) in Tokyo as a break after finishing the trip. It was a salon space at Montbell Okachimachi branch.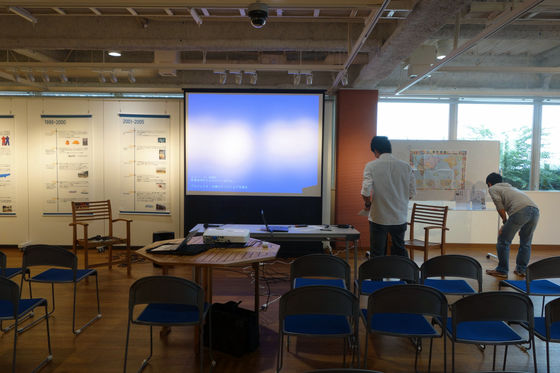 Before my eyes, there were a lot of people, brothers and relatives, friends I met on a journey, friends from Charida, charader of yearning, follower by Twitter, GIGAZINE, blog readers, and so on. As I was alone during the trip, I was sometimes tormented by the feeling of loneliness and it made me struggling. But, in reality, it was not a single person but a lot of people. It was the best day to compete for one or two in my life.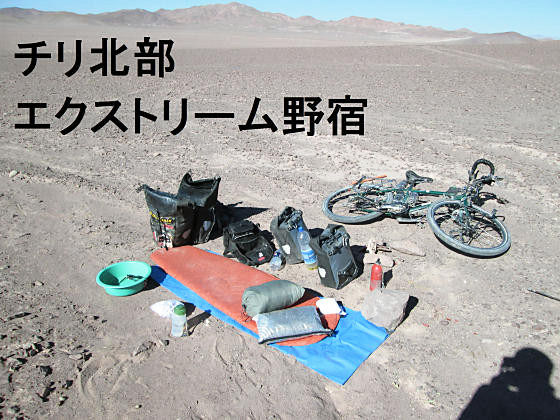 Until all amateurs have accomplished the event "bicycle world round return meeting" - GIGAZINE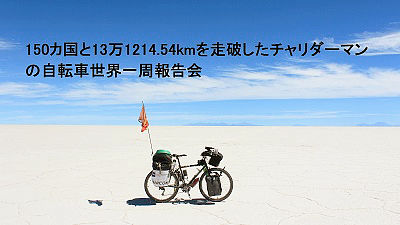 ◆ Second time
October 30, 2016, moved to Osaka as it was, participated in Gigajin's 3rd secret club offline event.


That living legend "Charriderman" finally finished around the world will come down to the GIGAZINE eventhttps://t.co/NZa5nEuHrBpic.twitter.com/V3bDziv6ir

- GIGAZINE (Gigazine) (@ gigazine)20th October 2016

Because I had been writing articles since 2011, there was something that caught up in the opportunity I was able to receive.

"Is it a chariderman who finished around the world at last?" So I asked Takuya SAITO that Charriderman says "Are there any questions?" Early half - - GIGAZINE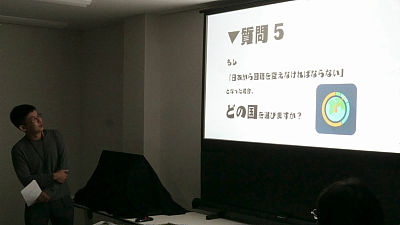 "Is it a chariderman who has finished around the world at last?" So I asked Takuya SAITO that Charriderman says "Are there any questions?" Late Half - ~ GIGAZINE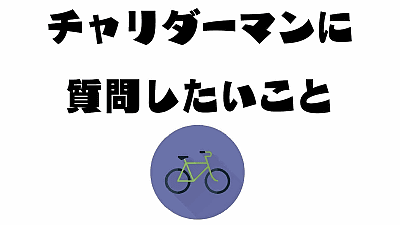 ◆ Third time
There was nothing it was worthwhile to put Freesa's quotes on, "Our mileage is 460,000." On Sunday, December 11th, 2016, I was standing again in the salon space of the Montbell Okachimachi store where I gave my first lecture. However, this time with three friends who circled around the world the same way. It was a joint event with four people including me.

Four people gathered as "Super Charaders".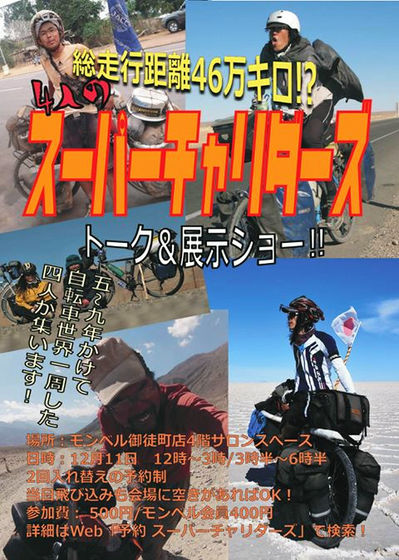 · Enomoto Navi (Ehomon Wataru)
Mr. Wataru who took the beginning of the event. It is a refreshing charrider that is close to the image of the general public that is powerful and aggressive.

Bring a bicycle named "Donkey" that I used on a trip.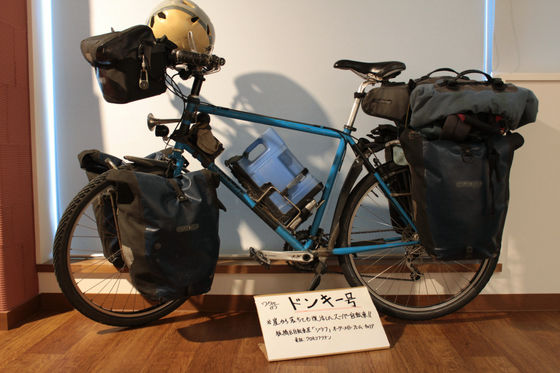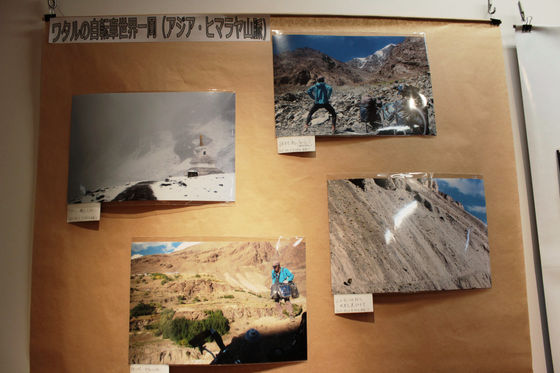 · Yoshihiro Shimada (Yoshikazu Fawada)
Mr. Yoshi who turned around the world with a folding bike. Yoshi 's journey had two themes - curry and music.

Exhibit the instruments you got while traveling.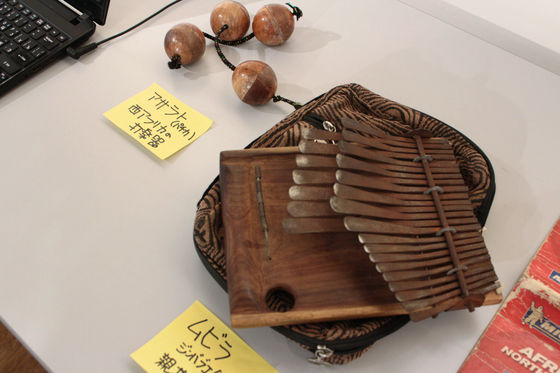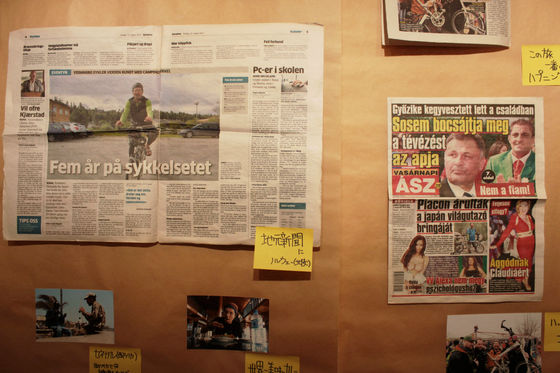 · Ryohei Oguchi (Okago Ryoji)
Mr. Oguchi who had traveled about the same time at the same time. After the trip, "Smile! Bicycle meets a smile Fifteen countries around the world · 155,502 km"It was published in the book, and it is active in various parts of the country.



Bicycle objects and globes.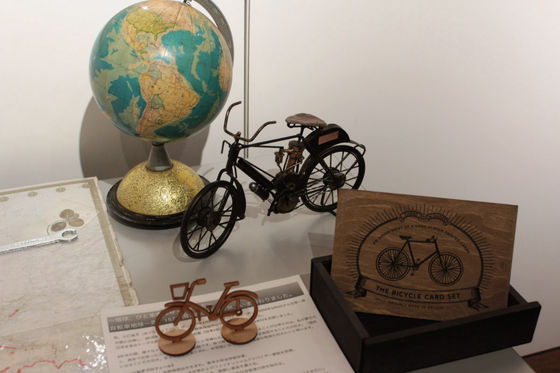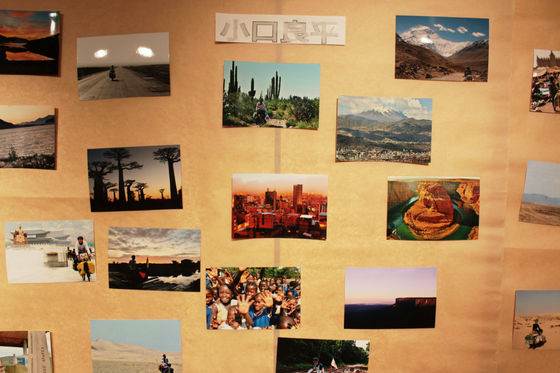 · Takuya SAITO (Shutto Takuya)
And, as my name is Chariderman.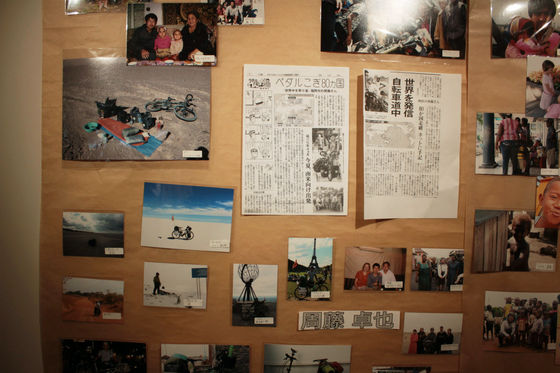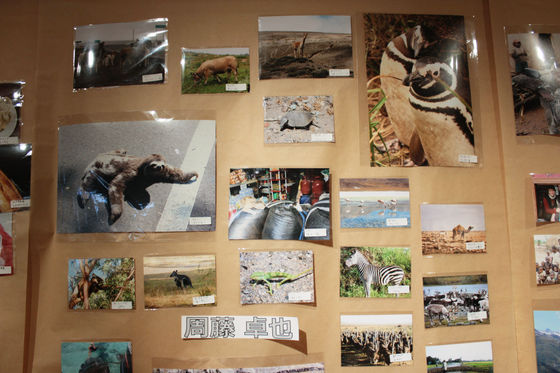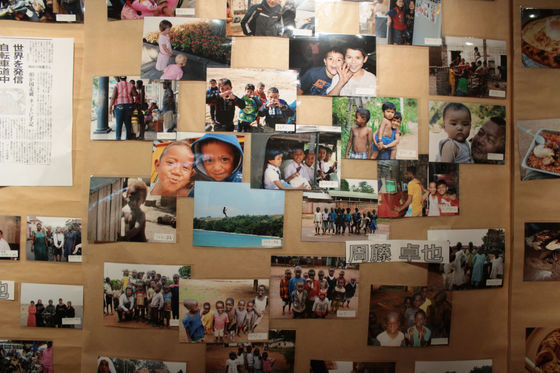 ◆ Fourth time
"If you like, live", it was a journey for me. To do that, if you have a dreamlike future where there is such a dreamlike future that will make a publication successful on paper basis, give a lecture as well as a TV show, you can get married, can also make a guest house, can travel again Probably.

I stayed in Tokyo from October 2016 to February 2017 (about two weeks in Osaka), so I was working as such. I lived in a share house.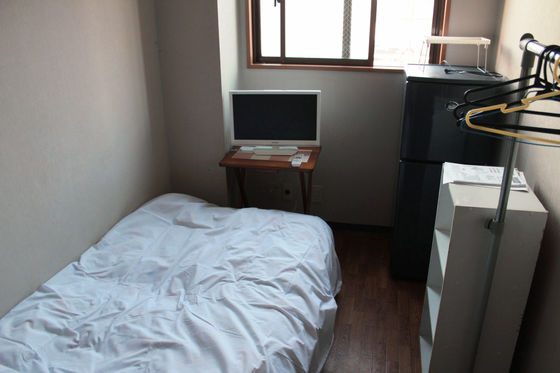 Since I have no opportunity to look back, I have decided to write down the situation at that time.

Publishers are contacted by editors of a certain publishing company, and although they have twists and turns, they will be advised on the publication meeting, but they are not adopted. If this goes well it may have been a different time now.

Another thing, I wanted to work on my journey to work, I moved to the entertainment office with the aim of becoming affiliated with the cultural frame. I was not bad as a material and I felt I could leap further by cooking in my office. However, in a story like grasping clouds, I will send my self-introduction and travel record to the e-mail address or address of the entertainment office that is open to the public on the Internet, but there is no tone. However, there was one office which heard the story though it was only one. Still, I did not mean to ask each other.

Participated in Watanabe Comedy School's "Audiences Discovering STAR from OO?" It was an action because it does not start unless you have to watch it anyway, but it will not pass. Flow is going to enter comedy school. The idea of ​​travel x comedy was at the head, but I was too old to choose such a way. The wall that it belongs to a somewhere office is high.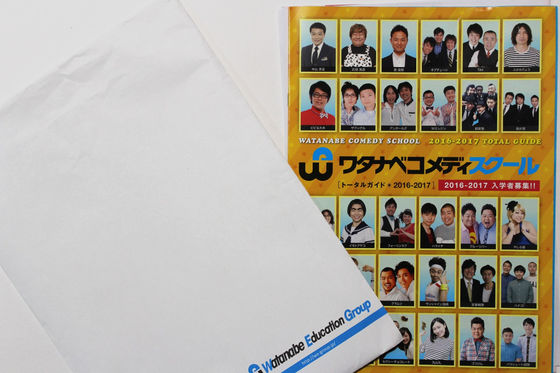 In such a stay in Tokyo, I received an e-mail saying "I would like to hear the story of the trip" from someone. It is an honor to me that you are interested in my journey. But I can not afford it. So we decided to make such an offer for a fee. I told you about that, but the other party is comfortable.

It was a fine fourth lecture meeting on January 18, 2017. He was the director who runs a hospital in Tokyo. I will call Mr. K. He was the one who watched over the state of my journey.

Although it was a lecture, I did not talk about in front of a lot of people, but on the same day Mr. K and the hospital had a dinner at a French restaurant. After that we moved the place to a pub and it was a gentle thing called a chat with K's friends.



That day, I stayed in the guest room of Mr. K's house. The next morning I also had my house guide me around my house. It was really well done. Thank you very much.

Mr. K received a photograph of the A4 size which the Australian anthilles together was taken in commemoration.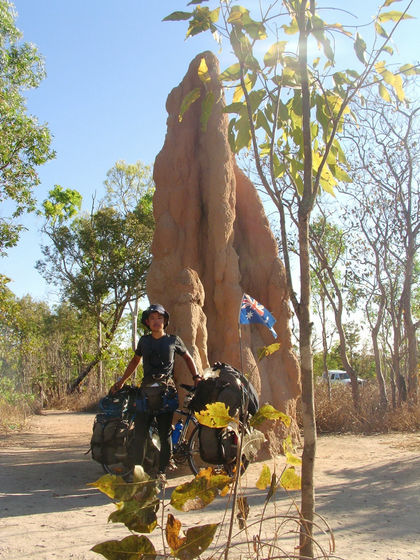 ◆ 5th consultation
However, staying in Tokyo to make a journey work will never bear fruit. On March 1, 2017, withdrawing to Fukuoka with parents home. Still, if publication succeeds, if it can still open up the way, I wrote the manuscript for about half a year in the local, but it will not become an image that will become a book by any means. Although it writes well like this, in fact it has become an unavoidable life that is faithful to the three desires of "eating" "sleeping" "pulling out", I decided to work hard at this. Money also came.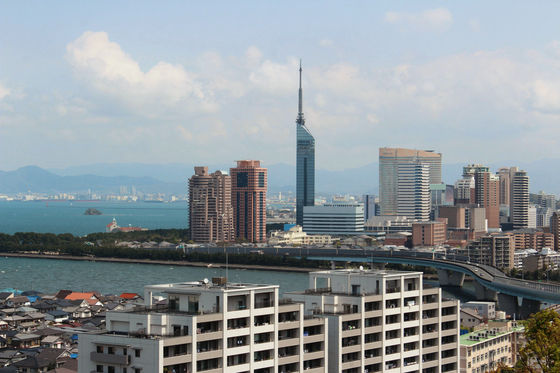 I work in a factory in Tokyo from September 1, 2017. If I go for migrant work, I intended to be in Kanto. Whether for publication or for lecture, if you can connect your travels to work. The reason that the one closer to Tokyo is more likely. The publication has not given up yet. in addition,Anyway if you do a guest houseI am planning to do local Fukuoka, so if it were then I would live elsewhere and continue to travel the land I have not seen yet.

In mid-November 2017 I was in such Tokyo, a story of request for lecture entered via the website of my site. However, somehow via a site that does not register. Although it was the inquiry "Is it possible to request a lecture through an agency like our company?", I felt something wrong and made the following reply.


As for this case, since there is no transaction with me and your company,
Is not it the top priority to tell the customer (client) to that effect?
I do not want to take a job in a way that fooles people.

If this time customers are those who have been conscientiously (agency name) like you,
Also, the story is different.
Please explain about the customer who asked for the lecture this time.

Then, "The other party is a manager group in Kanagawa Prefecture, and I have consulted with each lecture planning." It is said that "I have already told you that there is no deal between me and an agency" and it is a sense of relief. As for the speech fee which was asked, if the group of executives had money, I gently wanted greed and gave a hope of "30,000 yen". At that time, I asked the distributor's margin. Then, you will not get worse and get "Answer from at least 50,000 yen".

Just a moment please. I asked for the margin because I wanted to do the work that is appropriate for that amount, more than I earn money. There are many distributors' responsibilities over why it plays. Is it the work you have lowered your head and acquired? It's different. I should have asked for it. However, I had a distrust of distributors who are doing a late shootout later. Still, "You should not miss the opportunity to survive this way." "Conflict is that whoever is lucky, it is correct who gains reality". After all, posting a series of moyamoya on their Facebook in consultation. I am suffering from trouble and I am going to decide to refuse. Even if I take over with something stuck, I can not do my best. I want to go with stress free.

In addition to the notice of contact, to quality the matter of the margin, "There are some other companies in the same industry, but we are grasping that the margin arrangement is almost the same" as an outrageous response. "I do not know anything about peers in the same industry, but I am not interested in it because I am not registered on your site, so it is not easy for you to present margins first" I lost contact at the end of the reply. A manager group within Kanagawa prefecture that got the lecture request this time is also being told that if you request it directly, it is being passed through, but there is no musical tone. In the first place, is my intention communicated to the other party?

By the way, IDMM lecture requestI will register it. I wanted to show myself big. I asked him if my journey passed society and asked, I posted it. I do not have a request for work but I like it because it can be said that it is "on DMM's site" because it can be a story of the story. The reason for sticking to DMM is not only that.

The manager group in Kanagawa prefecture this time seemed to be "one of the candidates" in addition to the consultation from the site which has not registered yet even if it makes a lecture. "By all means, I do not want to hear the story of Chariderman". I understand that there is a refund on schedule and conditions. But it was supposed to be refused in the form of "another person will do it". If so, why can not we contact after confirming? For me who lives a life without any freshness since the trip, the opportunity to work on my current trip was to wait for my hands to come out of my throat. I just screw up my head in a way that could make people joyful.

In the fourth story, K's wife and a daughter about junior high school students came to pick me up at the station. As it is, wait at home until your husband comes home. My heart is getting warmer that the act of inviting others who are not familiar with strangers to a house where only women have children is "trusted that much." On the other hand, some people try to withdraw the carrot just by hanging carrots at the nose like this time. Many people live in this society under various thoughts. It would be nice to meet only good people, but I can not go so far. Not only the story of this lecture but also there have been so many things in the past.

◆ Memories of the trip
There are also lecture requests talking in front of a lot of people like this time and ideas to talk about traveling even with a small number of people, it is one-to-one, so I will bring memories of the trip to Tokyo's migrant destination . A number of records that convey the air of travel. Is there any way to see the eyes of the day?

A lot of files, a world map and a passport used during the trip.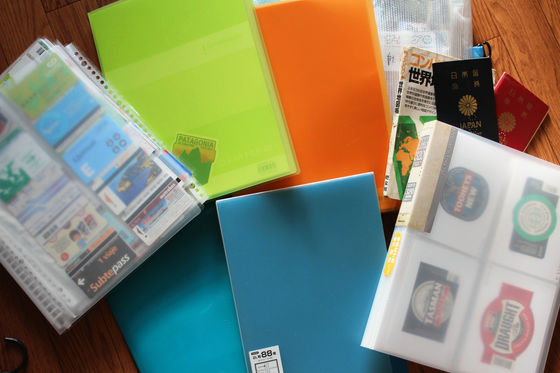 A photograph of a journey that I used also in the past events.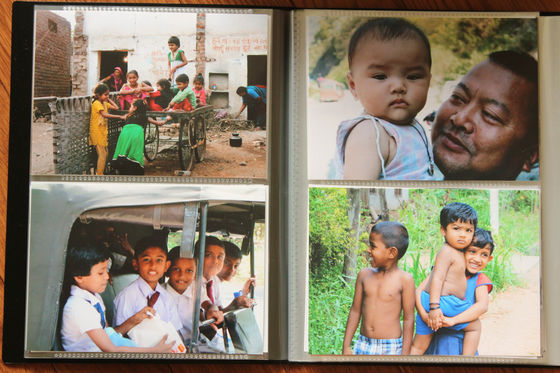 Card type subway and train ticket.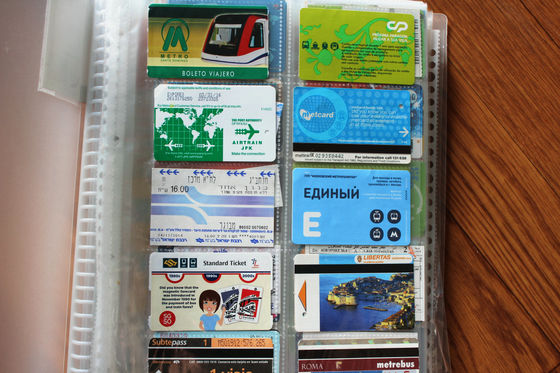 Tickets for trains and buses.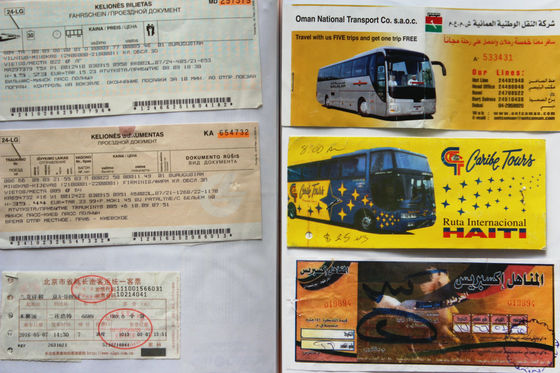 Articles of GIGAZINEBut I will introduce the world's bottle beer label collection.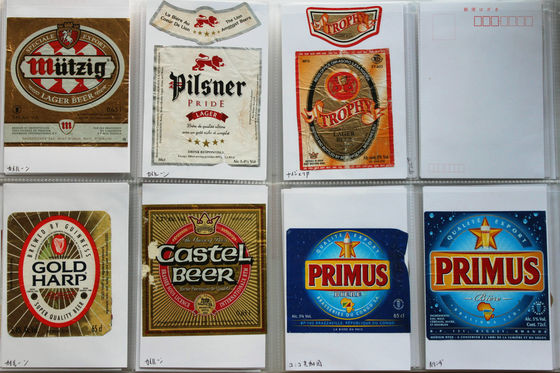 8P cheese is a valuable preserved meal while traveling.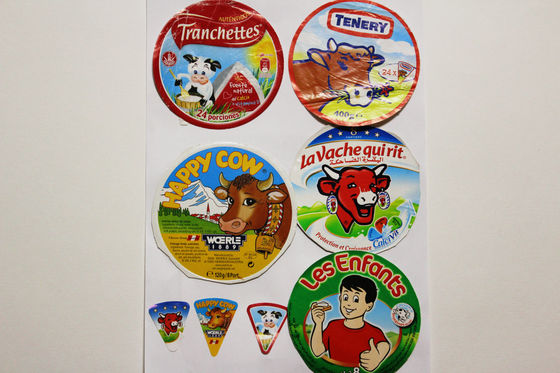 I do not mean "I want to do a lecture meeting because I am confident in talking", but I have only been able to rely on my previous trip, as I have returned to society in Japan and have no qualifications or job experience. Now that I've finished my trip I have been looking eternally, faced with the reality I've been keeping behind, I just sigh. It is because I also did not do it, but my life in the future is pretty tough, I think that I have to do something in order to grasp the future which is a little better.

Nonetheless, although I am clumsy to crush Misumi chance, I will do it if I have a request for a lecture (direct offer welcome), I will be willing to accept the story to make my journey a job. If there is something, it will be appreciated if you can contact us.

Speaking of which, the same was also the same in November 2017, there was an offer to appear from a commercial program of Teruuchi, but it is said that it is also under discussion. I am sorry that I did not have any weird expectations when I got in touch with candidates after having done the selection.

(Sentence / picture: Takuya SAITO @ Charriderman
Cycling around the world for a bicyclehttp://shuutak.com
Twitter@ shuutak
Facebook Pagehttps://www.facebook.com/chariderman/
DMM lecture requesthttps://kouenirai.dmm.com/speaker/takuya-shuto/)