We have won all eight collaborative menus, Columno and Arimo earth, such as "Kara Kucho" and a column spoon "He" pot that can be adjusted up to 20 times hot with a special spice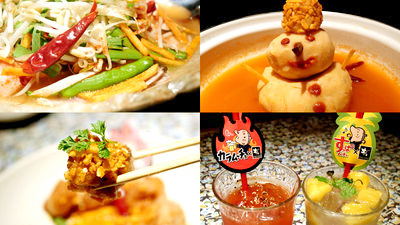 "Izakaya chain that develops nationwide"Izakayama Ichimori"Koikeya famous as a spicy snack foodColumnoIn collaboration, arranging 8 kinds of familiar menu in a pub, such as a cocktail, a pot, fried and so on, in a column-like style. It was said that the collaboration menu was offered for a limited time on January 18 th (Thursday) 2018 at the Izakayama soil soil, so I was wondering what kind of taste it was, so I really wanted to eat all the menu I went there.

Columnojo × dog soil │ comfortable spaces drinking house dog soil │ izakaya
http://www.doma-doma.com/moviesashikomi/index.html

With two editorial members, I came to the soil between the soil and the soil.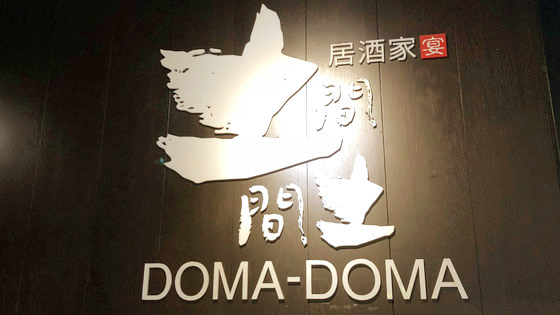 When it was guided to a reserved room, a menu chart of Columno 's collaboration was placed. The menu table is almost the same design as the baggage bag, but the image characterHee grandmaI was wearing a staff uniform between the soil and the soil.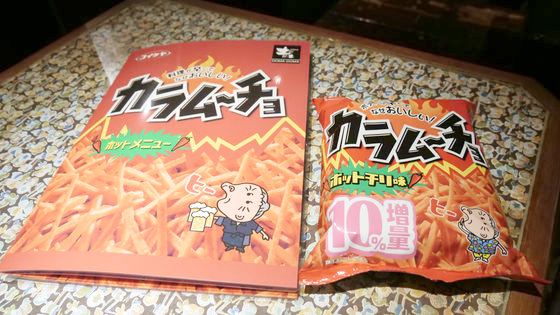 Of the Columnoj collaboration menu of this time, I ordered 'Dogama Mucho Course' (1944 yen including tax) and Columno Cheese Pot (1382 yen including tax) separately for 2 people, which can enjoy everything except Columno Cheese Pot.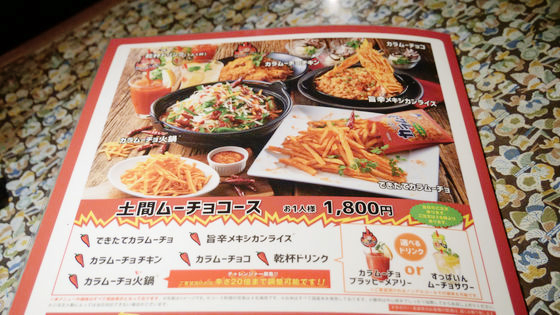 Two cheers drinks arrived in about 5 minutes after ordering. Left is "Column Choo Bra "Hey" Mary", Right is"Sour mecho sour"is. Both contain alcohol, but it is possible to order without alcohol.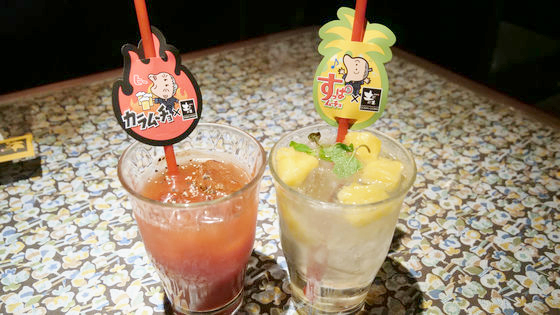 We drank for a while and wait for the arrival of the dish.



"Column Choo Blu" He "Mary"Bloody MaryAs a motif, it is a cocktail based on tomato juice. Pepper is applied from the top, it is finished a little spicy, but hardly I do not mind the spicy.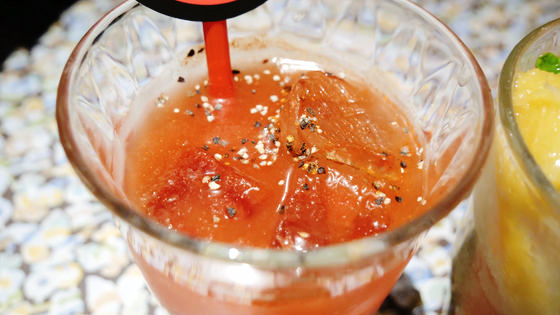 The paper which was punched by the straw of "Column Cho Braugh" He "Mary" looks something like this.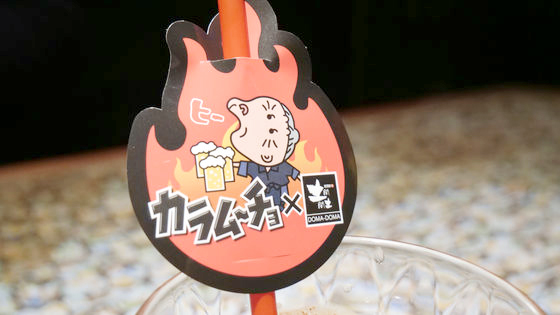 Pineapple flesh and mint leaves were on the "sour me mocho sour". As I drank a bite, the sweetness of pineapple was strong, so I first thought that it was "a sour of pineapple flavor?", But as the acidity gradually became stronger while I was drinking a few mouths, stir well well before drinking Thanks.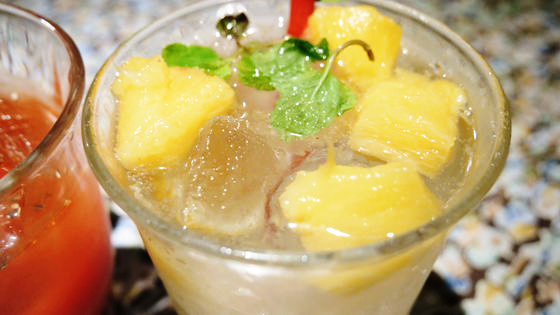 The paper which I was getting on the straw of "Supppy Mucho Sour" is like this.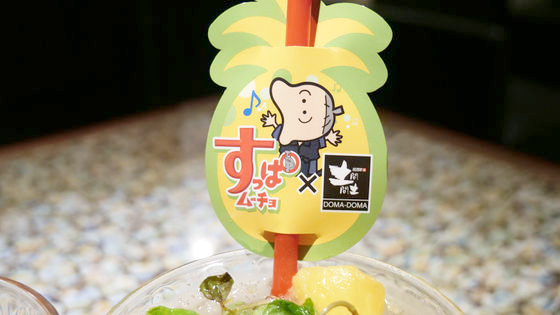 I started drinking for about 5 minutes, "Columno 's fire "He" hotpot"First came.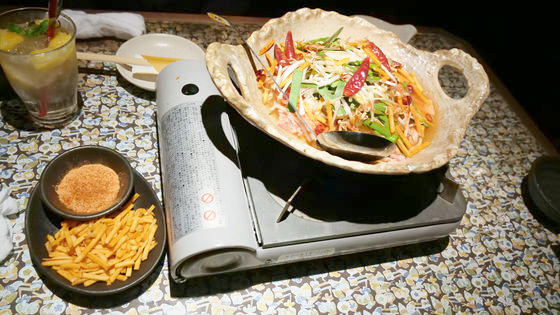 Bean sprouts included sprouts, chives, pork, shishito red peppers, and cold shoes.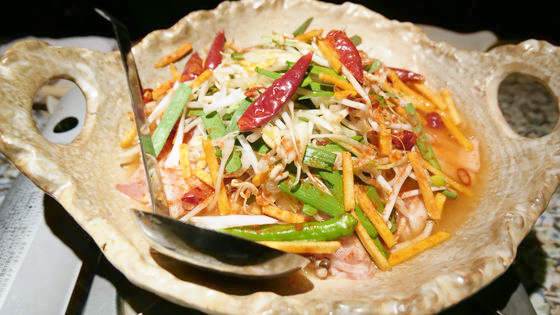 In terms of spiciness adjustment, special spices and chasing columno are carried on different dishes and brought together. According to the clerk 's explanation, it is said that the amount can be adjusted up to 20 times with this amount.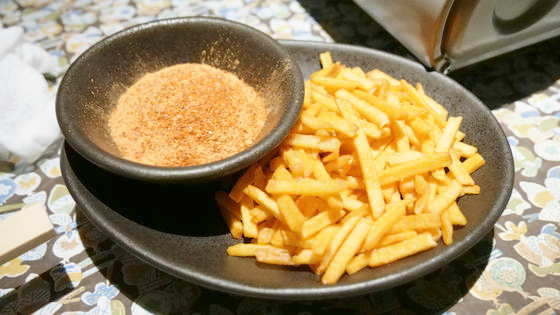 Waiting for the fire to pass through the ingredients in the pot, we tried out right away. Peppers and shishito are producing a strange atmosphere, and it looks very spicy visual.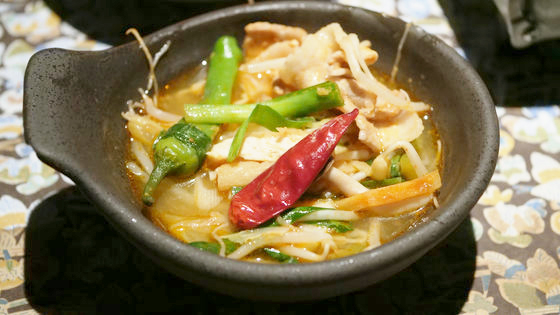 However, when I try to eat it, there are plenty of vegetables and it is surprisingly crisp. In addition, it was hardly felt for hotness, it was a level that people who are not good at hotness can eat without problems.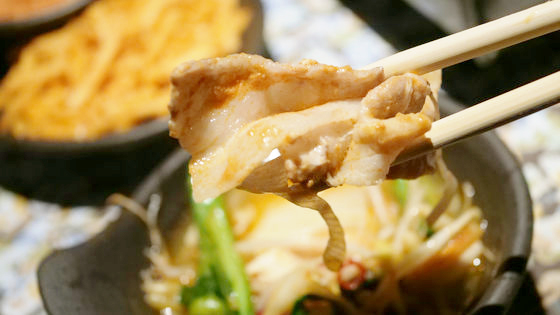 So we introduced all of the attached columnar shop in the mountain range.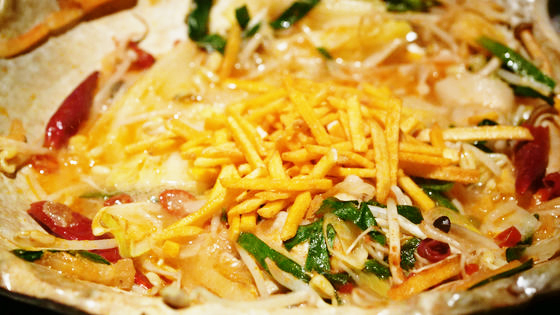 We also took all the special spices.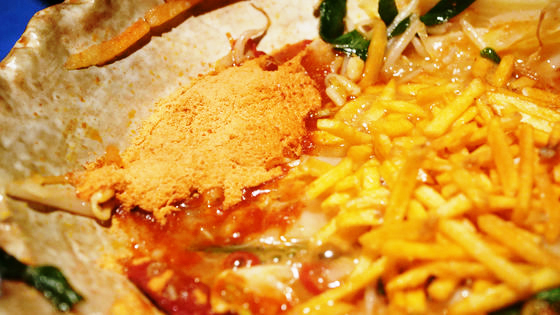 While stirring the pot, it is not as ugly as you can put on fire while stirring it, but the exciting fragrance peculiar to chili is tasty.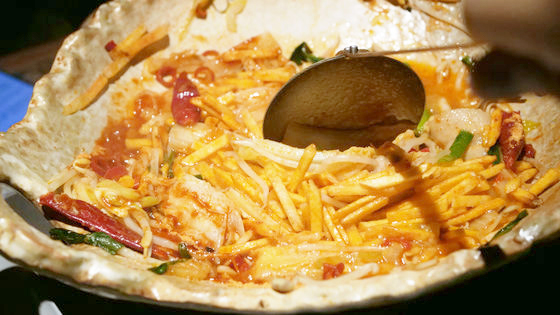 Following a slightly reduced soup, it melts and melts, it has a tempura, finished in a state like stir-frying soup with a lot of soup.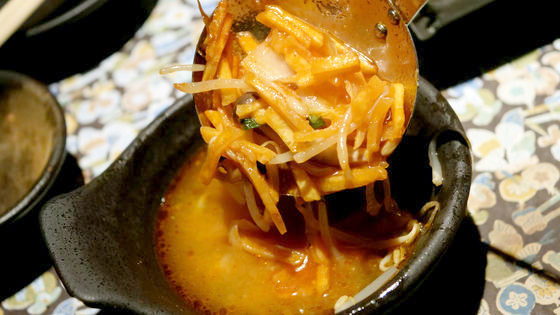 The redness of the soup is also increased compared to before, and the exciting scent is also becoming stronger. When you eat a bite, it is overwhelmingly more than before you added all of the columno and spice. Although the spicyness of chili pepper has also increased markedly, the potato of potatoes becomes mild by melting in soup, balanced taste. However, for people who are not good at hotness, at a slightly harsh level, the body gradually became hot while eating, sweat came out.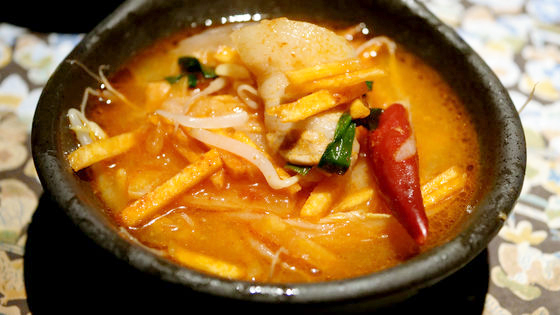 The one I came after was "I made it."is. In the feeling I saw, it looked like a little reddish french fries.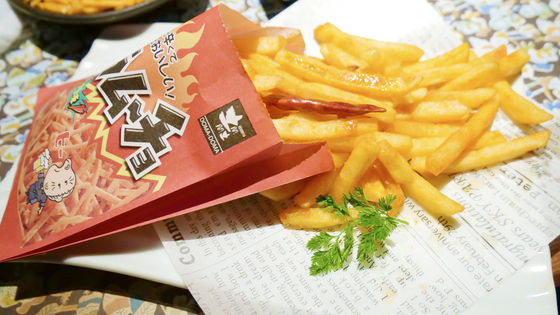 It was said that it was a popular snack in the column, and the design of the wrapping paper was mimicking the headcaster Jo.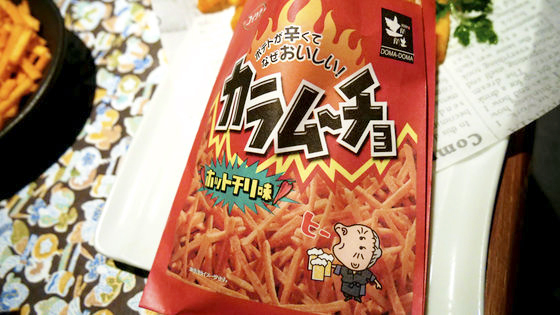 When I tried it, the spice of the columno is useful for the mouthfeel of fried fried potatoes. Although it is an impression that the spicyness is moderate compared to the original columnar chau, the taste and fragrance are surely those of the columnocho.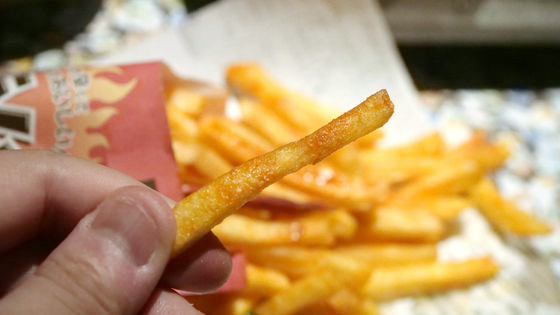 "Columno ChickenIt is like this.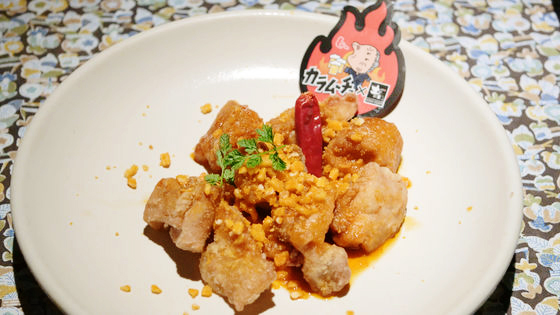 It is said that five kinds of spices are applied to deep fried. Looking carefully, crushed column-sho is also hanging up.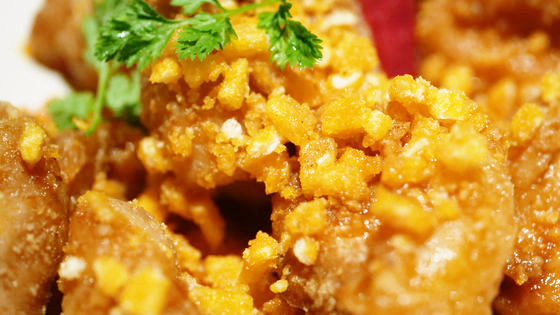 When you eat a bite, the sauce is sweet and sour by seasoning with a flavor of chicken soba, but it is also spicy and spicy in spice and columno. However, it is not so hot that it can not be eaten because it is too hot. Crunchy crunchy crispy texture of crunchy chicken has been accented with plump crunchy texture, so greasy fruit and spice of cruncho is exquisitely matched.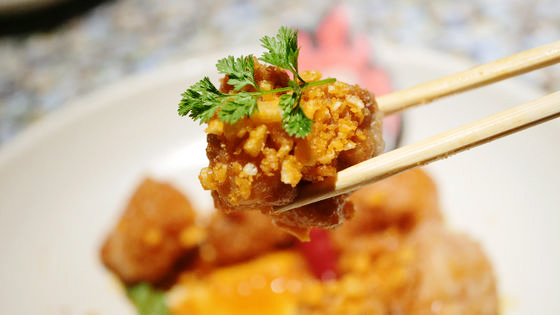 "Shi spicy Mexican rice"Has arrived. It is a dish that is awkwardly messed up by a lump of columno shooting as a topping.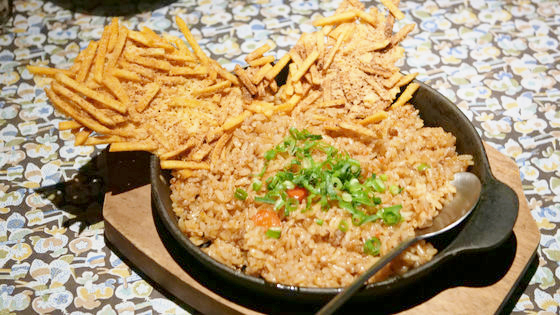 The topping is baked with molted cheese twine with a spot. It is a size close to the iPhone X with a long side of 143.6 mm and is quite large.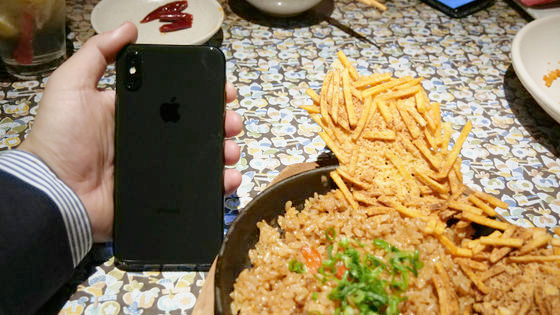 Rice is MexicanTacoAlthough it is seasoned like seasoning, it smells faintly in the column. Ground ground beef and paprika are fried together, fragrant, and spicy is modestly modest.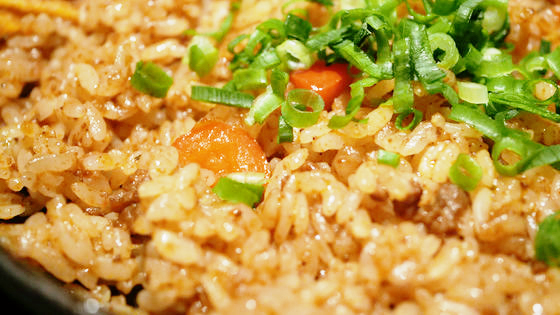 The topping has a strong richness of cheese and also has a slight bitterness peculiar to burning, adult flavor. The flavor of the columno was thin and there was not much spiciness.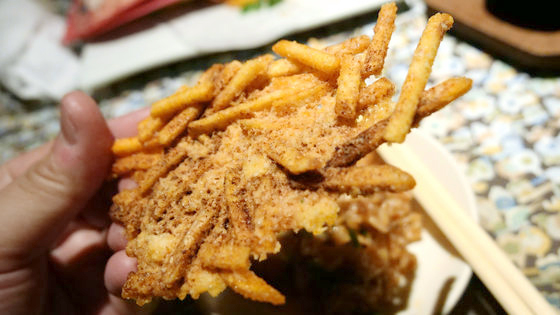 And what I came up was "Columnoch cheese hot pot"is. The snowman is sinking in a red dashi.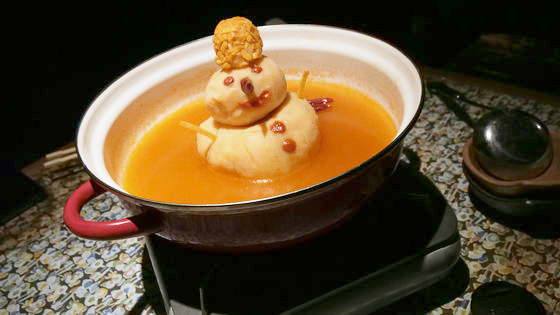 The body is made of mashed potatoes, the face is made of red peppers and Mongolia hotpot soup. The wearing hat is covered with crushed columno.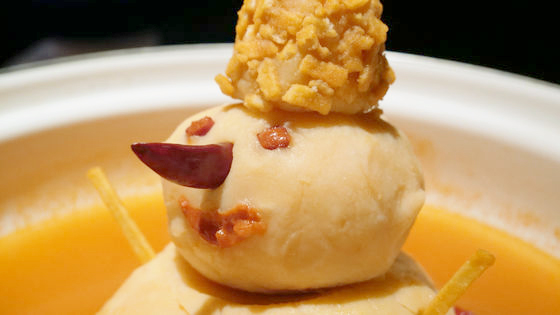 Columno seemed to pierce as part of the hand.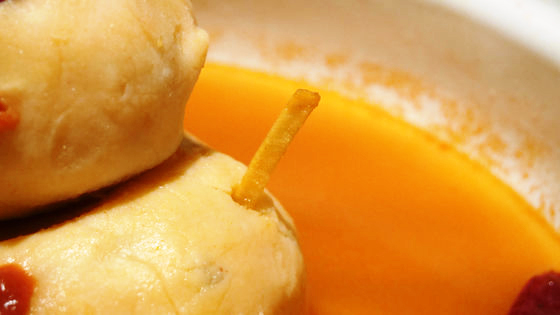 As it is to fire for about 7 to 8 minutes, the body made of mashed potatoes has collapsed. There were vegetables and chicken in the body such as broccoli and eggplant. The smile of the snowman gradually sinks.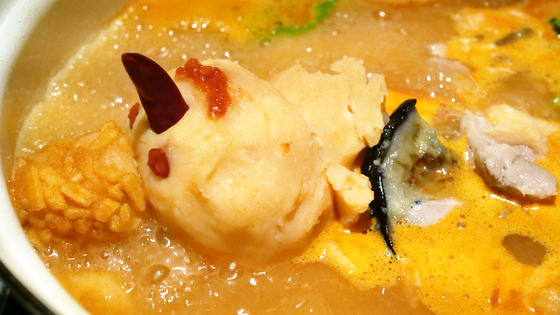 Eventually the head begins to dissolve into the boiling soup little by little.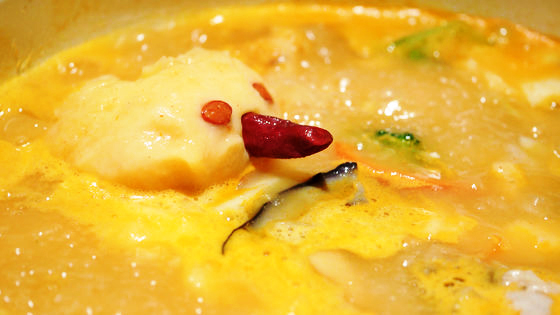 The head part was cheese wrapped in mashed potatoes.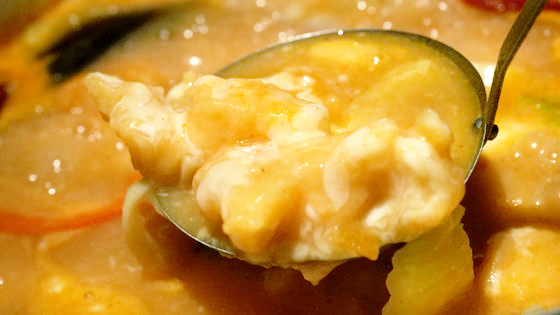 I looked over it. As well as "Colocho Fire" "He" Pot "Columno Cheese Pot" was also prepared as a condiment, so we decided to eat it as it is on the dish. Chili peppers are also included, but there were also mashed potatoes melting into it and it was quite thick, and it looks like a stew rather than a pot.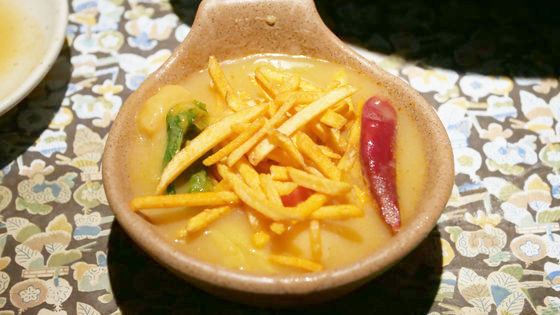 The sweetness of mashed potatoes makes the hot pepper hot, which is quite mild, and it is a seasoned seafood that you can enjoy even those who do not like spicy. Vegetables that crunchy on spicy spicy soup with crispy richness added in a rough texture and crunchy crumbs accentuate. It is a dish that the body is likely to warm from the core, it was a perfect pot in the cold winter.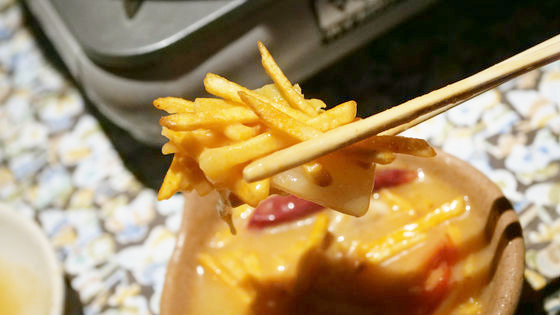 "Column Choco" has been brought as dessert at the end. Vanilla ice cup and chocolate soft ice came into the cup and chocolate sauce is applied, and furthermore, chocolate cooked hardened columno sticks.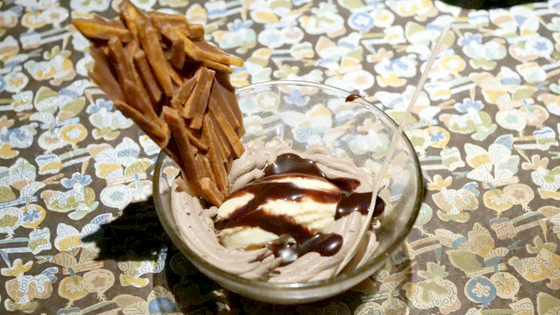 The chocolate coated columno is a crispy texture, sweet and salty seasoned.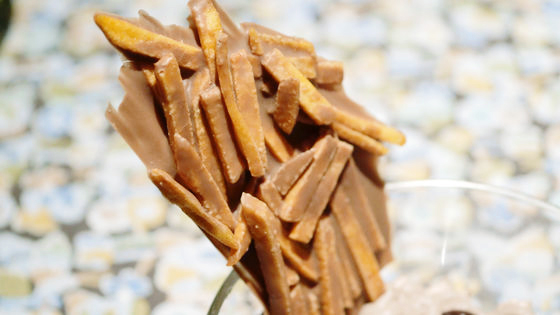 The part of ice was ordinary sweet chocolate & vanilla ice, but somehow flavor of columnocho.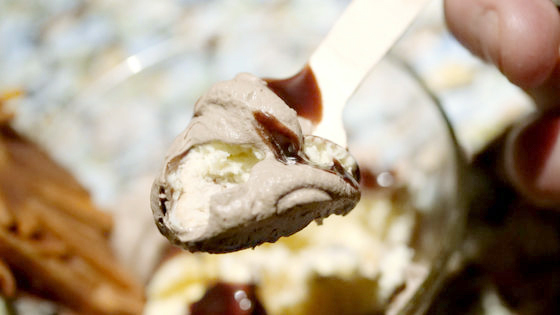 When I looked at the trace of scooping up the ice cream wondering, I saw the crushed cratcher crushed in the bottom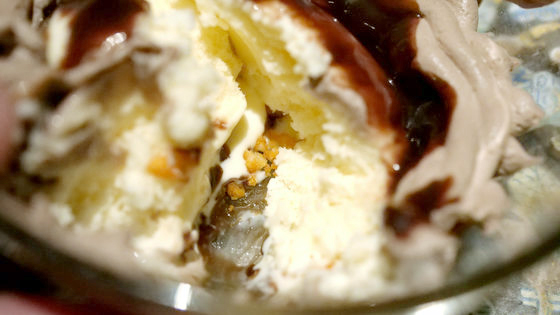 A collaboration menu with Columno is provided at a nationwide store located in Izakayama and the soil from January 18 (Wednesday), March 28 (Wednesday), 2018. It is possible to order all menus separately. However, it is necessary to be careful because "Dauma Mucho course" which can enjoy all menus except "Columno Cheese Pot" will be ordered from 2 people.