"Pizza of raw prawn Mayo" appeared from Domino Pizza, I tried Mayor's must-see "Mayor of Quattro · Adult" & "Mayor of Quattro · Hiyoko"


As Domino Pizza will offer new products for a limited time, it will be on mayonnaise after it is baked "Using raw millet"Quattro · Mayo's Mayo"Quattro · Hiyoko Mayo"Has appeared since January 9, 2018. Usually I tried to eat the place to bake in the oven after applying mayonnaise, so that you can enjoy the flavor of mayonnaise of "raw" by "aftertasting".

Mayor's must-see! First time in Domino! Pizza of raw prawn Mayo | Domino Pizza
http://www.dominos.jp/topics/180109_a.html

Pizza arrived. There was a coupon where L size will be half price when used next time.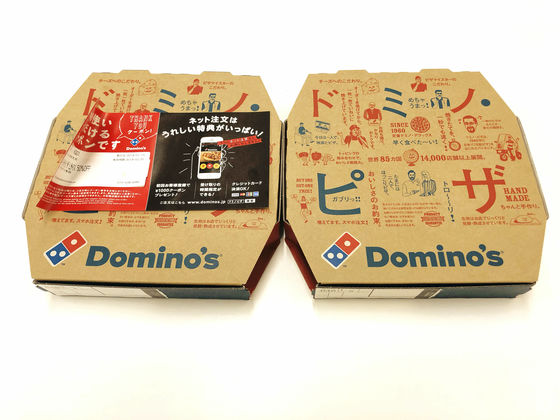 I ordered "Charcoal grilled beef fish meat"Shrimp and crab basil Mayo"Calvimayo"Iberico bacon Mayo"M size of quattro · adult of May" quattro became four · · · · · · ·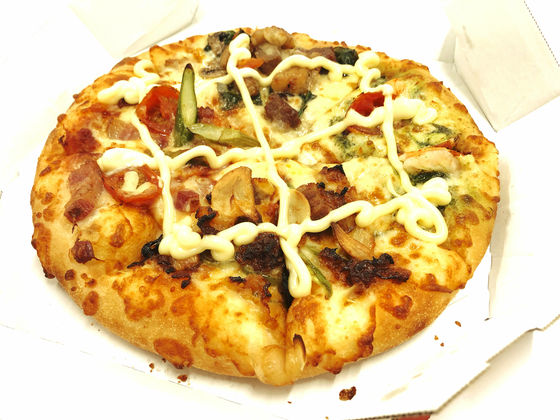 "Itasso Zucchini Mayo"Ham mash Mayo"Potato bacon Mayo"Coarse ground sausage corn Mayo"Quattro became four quattro" Quattro · Hiyoko no Mayo "M size.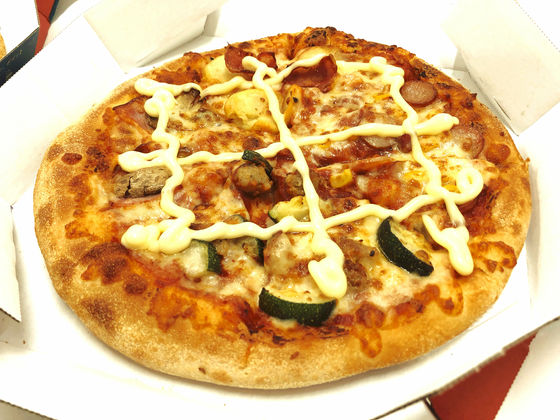 First of all I try to eat "Quattro · Mayor of Mayo". There is only the name "Mayo" and its name is "Maybe even this" and mayonnaise is served throughout. Lateral Mayo is not putting on your own but it is a form that the shop side puts on as finishing.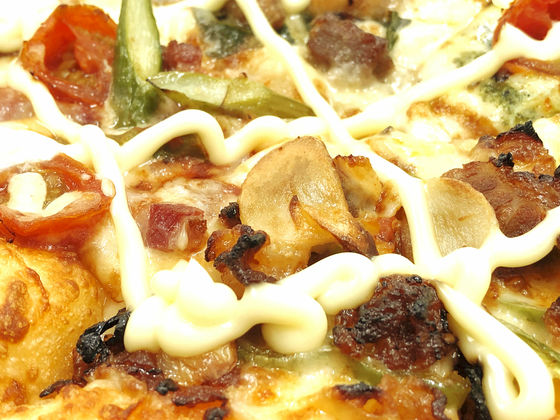 The image below is "Charcoal Fire Grilled Beef Mayo". Charcoal-grilled beef, spinach and mushrooms are on the fabric, and mayonnaise is used afterwards. For Mayonnaise pizza, mayonnaise is used as a whole and mayonnaise is used for the whole fabric, but Mayonnaise elements of Mayor of Quattro / Adult are only for Mayo only. Since mayonnaise is not melted, feeling of gitogito is small and a smooth texture is felt. The charcoal-grilled beef spreads the juicy fatty bread, the scent of charcoal spreads out, and plenty of cheese is used on the dough, so it's rich, but it is not as bad as I thought.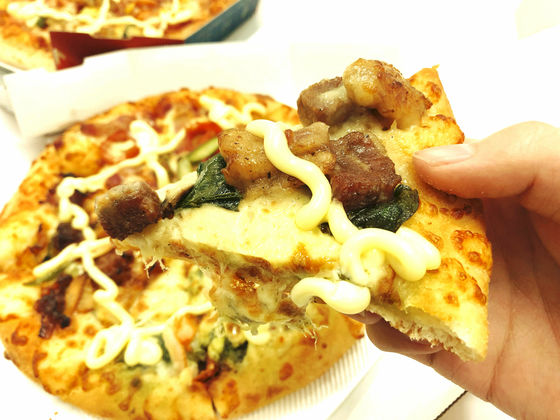 Shrimp, crab, snow crab and cherry tomato are on offer as ingredients in "shrimp crab crab basil Mayo", and basil sauce and postcard mayonnaise are also used. Besides the compatibility of the shrimp preprint texture with the snow crab flavor, the acidity of cherry tomato and basil sauce is just a good accent and you can steadily eat.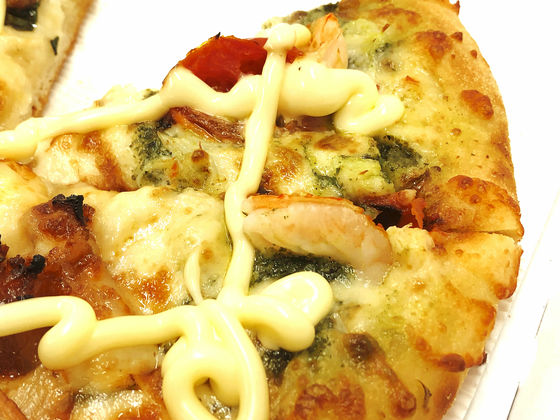 "Calvimayo" has beef ribs topped with peppers and garlic, and meat is added by adding mayonnaise there! Garlic! oil! It is a stubborn eating answer.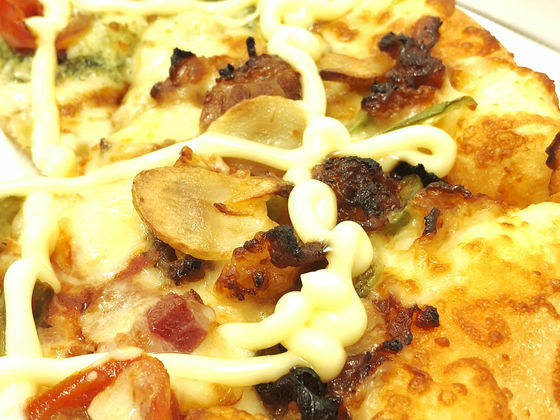 "Iberico bacon mayo" has asparagus slices and cherry tomatoes in addition to Iberico bacon.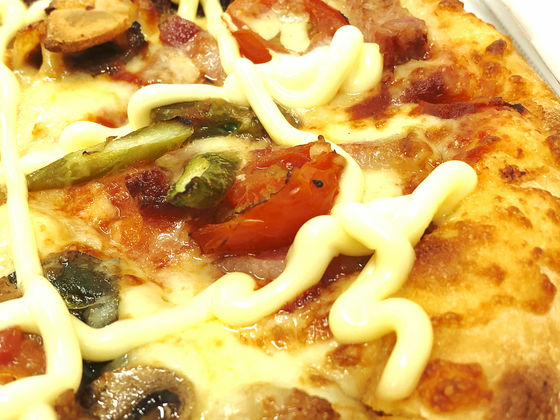 "Quattro · Hiyoko no Mayo" also has plenty of "post-production" mayonnaise. This is tomato sauce is used in whole in addition to mayonnaise, and it is a simple seasoning in pizza.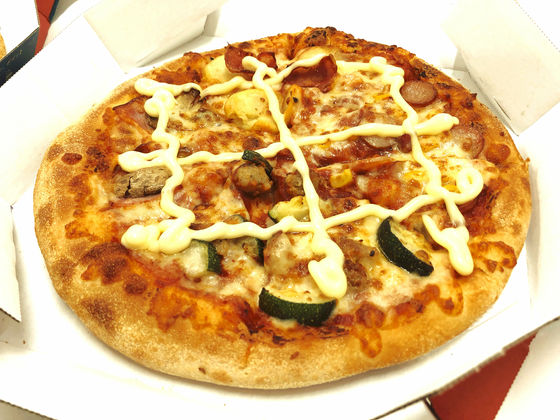 The image below is "Itaso Zucchini Mayo". As the name suggests, Italian sausage and zucchini are used as ingredients.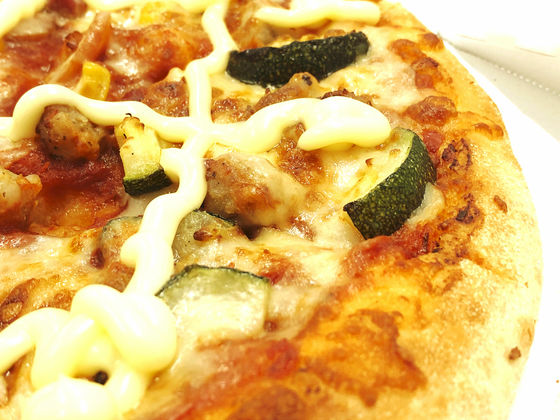 "Ham mash Mayo" includes roast ham and mushrooms. The fragrance of the mushrooms stimulates appetite, and the larger roast ham tastes a juicy texture.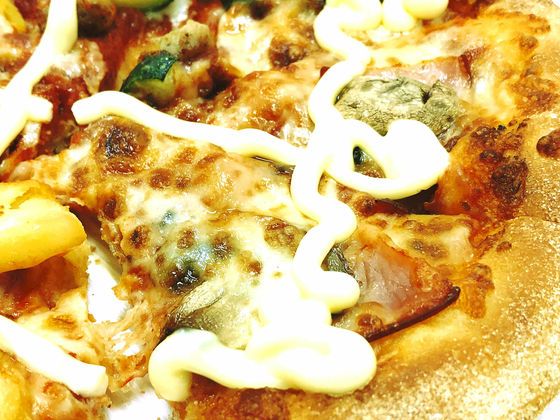 The ingredients of "potato bacon mayo" are potato and bacon as the name suggests. The compatibility between potato and mayonnaise is preeminent.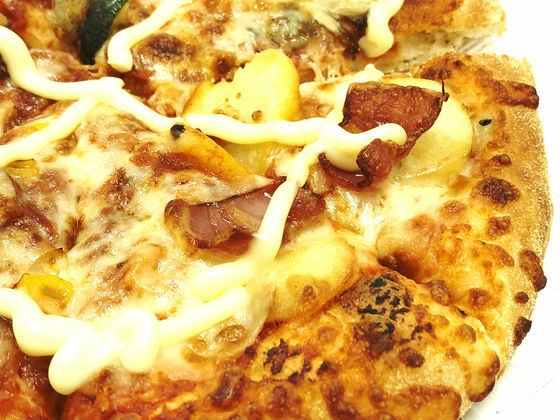 "Coarse ground sausage corn Mayo" has the best compatibility with sausage salty and tomato sauce acidity, and it has finished being eaten quickly.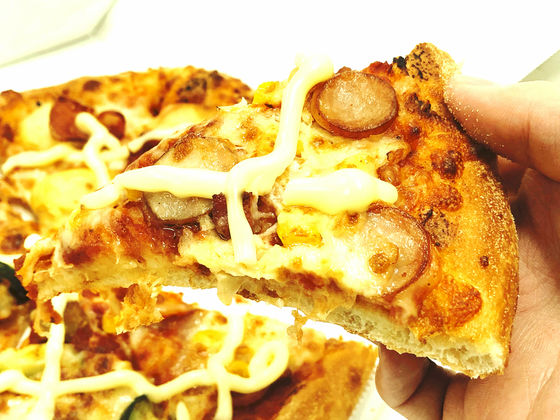 "Quattro · Adult Mayo" is M size 2800 yen excluding tax, L size 3900 yen excluding tax, "Quattro · Hiyoko no Mayoro" M size is 1800 yen excluding tax and L size is 2800 yen excluding tax Both are planned to be sold until early May 2018. For those who say "I want to taste mayonnaise more", it means that you can add mayonnaise toppings at the time of ordering and carry out "chasing Mayo".