Apple headquarters "Apple Park" at the beginning of 2018 Drone aerial movie, landscaping work in progress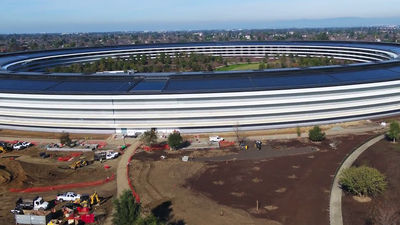 A new company whose head office function of Apple moved from April 2017Apple Park"The first aerial shooting image was released in 2018. After relocation work took place over 6 months, in November 2017, visitors can also visit neighborhoodsApple Park Visitor CenterAlthough it opened, you can confirm that the construction is still underway at some part near the company building.

APPLE PARK January 2018 Construction Update - YouTube


I uploaded the video I have taken an aerial photograph of Apple Park construction every month.Duncan SinfieldMr. I have also photographed the state of construction.

Movie taken by Apple with drone in the near-future type new company "Apple Campus 2" under construction - GIGAZINE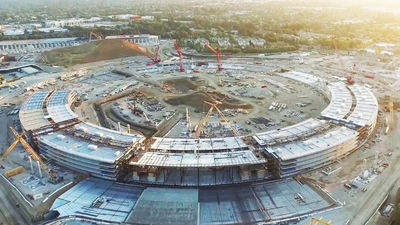 The picture begins with the drones reaching the top of the Apple Park.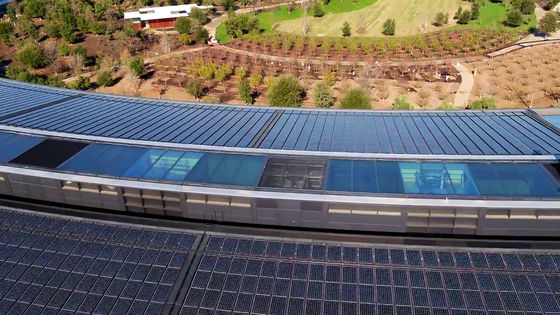 The central part of the donut type building is a garden, but there are still various kinds of maintenance being done.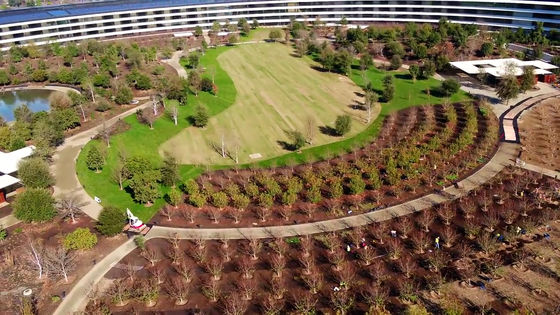 The height is not that much, but it is a huge building, so the sense of distance seems to go crazy.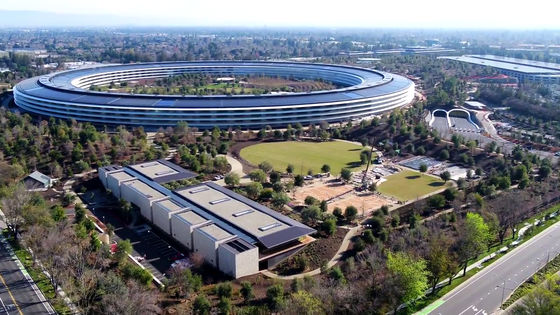 Inside the donuts, aerial work vehicles are working.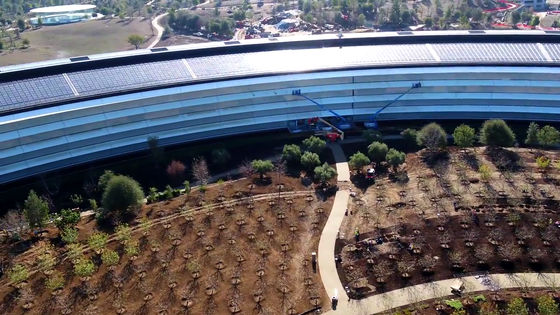 Maintenance of "Steve Jobs Theater" (the circular building on the upper left of the image) on the outside of the donut is over.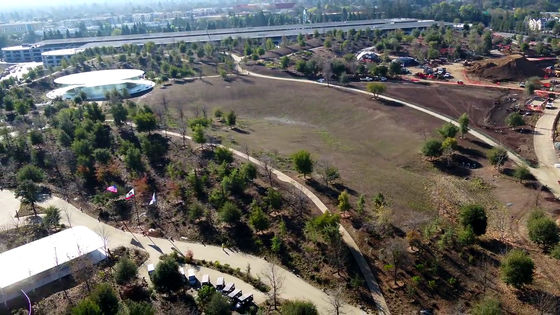 A visitor center opens in November 2017 across the road with Apple Park. From the veranda on the second floor you can see the Apple Park.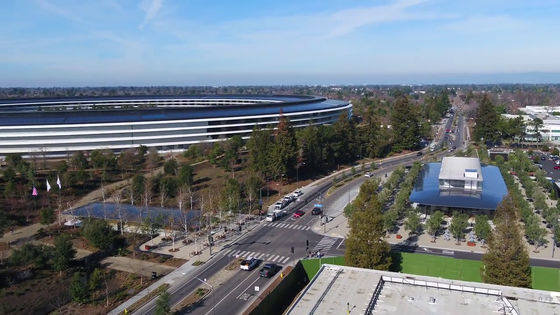 A donut has a large opening partially penetrating from the top to the bottom of the building.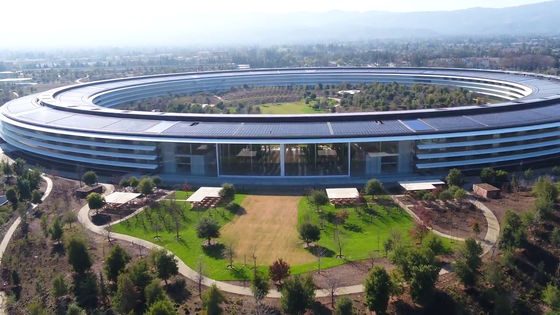 On the outside of the donut, the promenade maintenance and the landscaping work are continuing, so it will be a while before the whole is completed.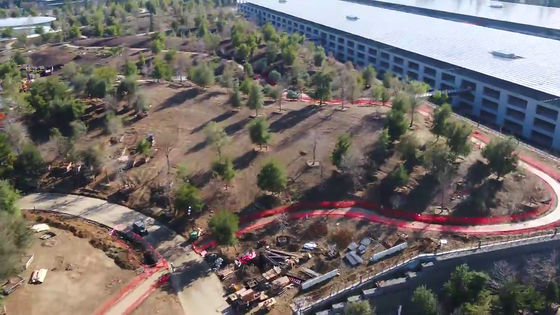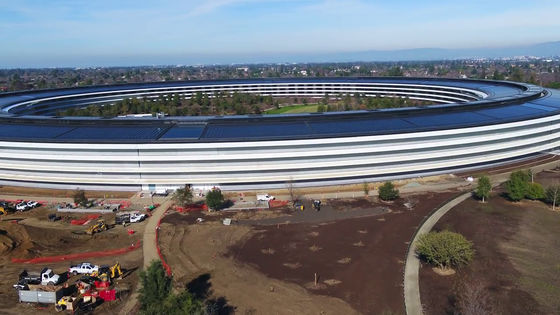 in Video, Posted by logc_nt