Lenovo announces Mirage Camo, a standalone VR headset compatible with Daydream "Mirage Solo" and YouTube's VR 180 compatible 2-eye camera that can be uploaded immediately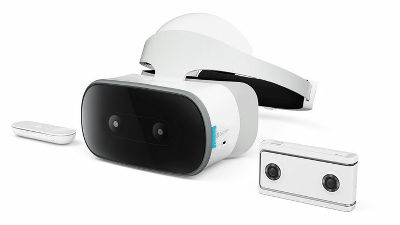 Google's "DaydreamThe first standalone VR headset corresponding to "Mirage Solo"Lenovo announced. In addition, Lenov is a twin-lens camera corresponding to YouTube's 180 degree 3D movie "VR 180"Mirage CameraAlso announced at the same time, we also demonstrate how to collaborate the two VR compatible hardware.

Mirage Solo with Daydream & amp; Mirage Camera with Daydream | Standalone Virtual Reality Headset & VR Camera | Lenovo US
https://www3.lenovo.com/us/en/daydreamvr/

Mirage Solo, a VR headset compatible with Daydream that can be used alone without a PC or smartphone, and a compact two-lens camera Mirage Camera compatible with YouTube's 180 degree movie format "VR 180", was announced at the CES 2018 Electronics Show.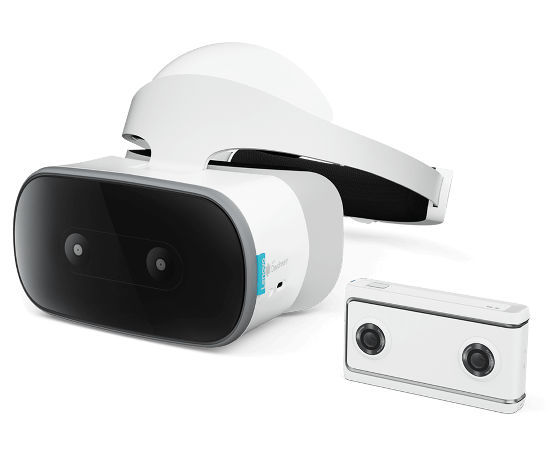 ◆ Mirage Solo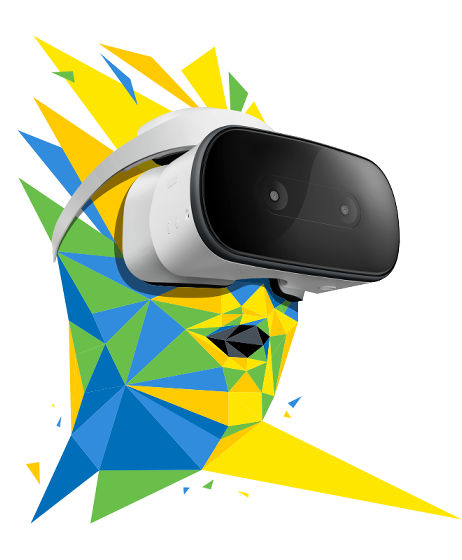 You can see what kind of VR headset Mirage Solo is by watching the following movie.

Lenovo Mirage Solo - Benefits of Standalone VR - YouTube


VR headset like Oculus Rift and HTC Vive, setting up work is difficult.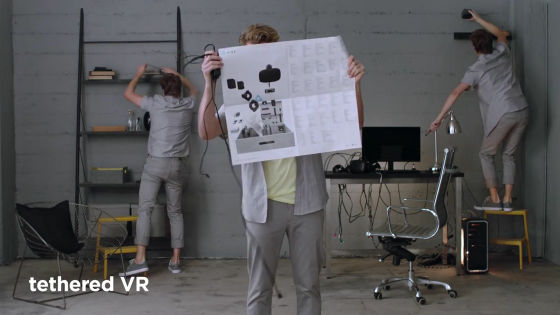 Lenovo named "tethered VR" (Vulnerable VR), a cable connection essential VR headset.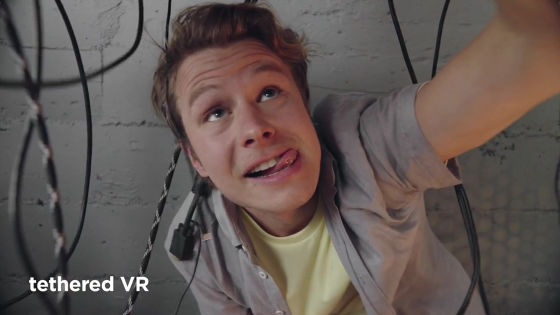 In contrast to Lenovo's "Mirage Solo", stand alone VR headset that can be used alone.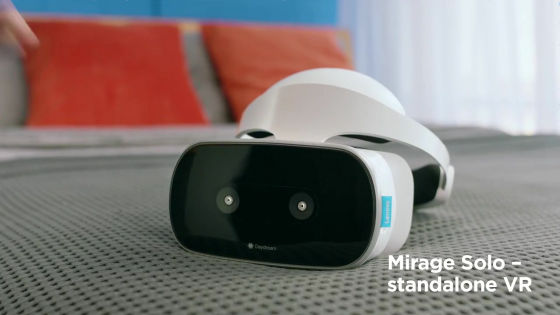 Of course, since it is cable-less, it can be used simply by wearing it on the face.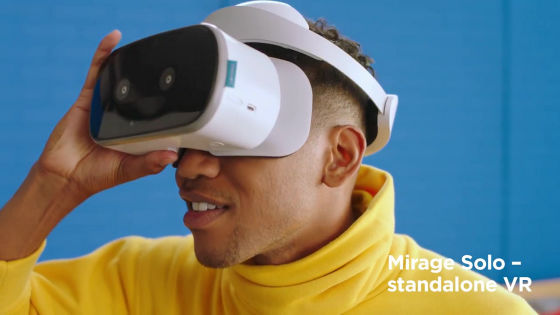 A comparison of the convenience of tethered VR (left) and Mirage Solo (left).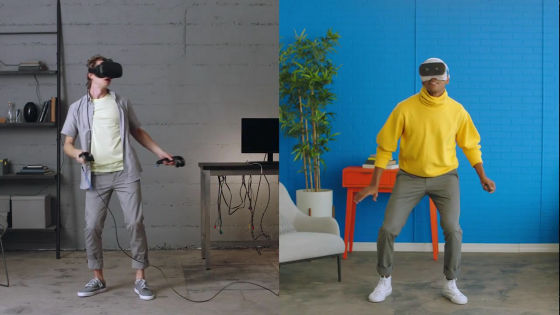 When the player moves forward unexpectedly to VR content that glows ......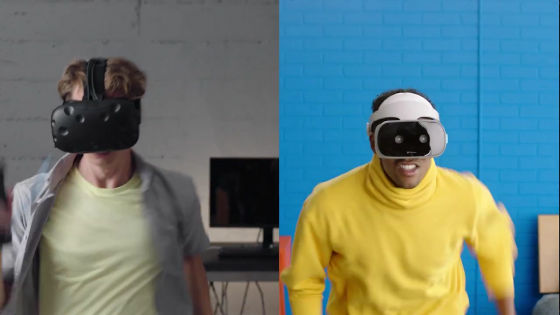 The tethered VR headset took off with the cable.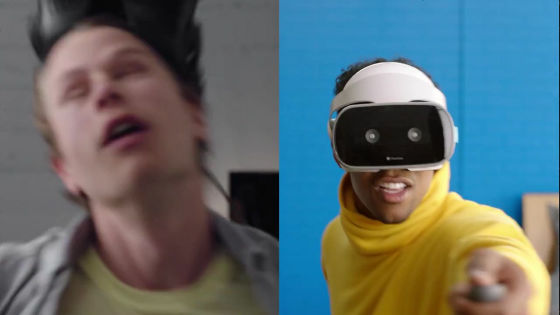 If you are cable-free Mirage Solo, you will be able to experience the best immersion in VR content.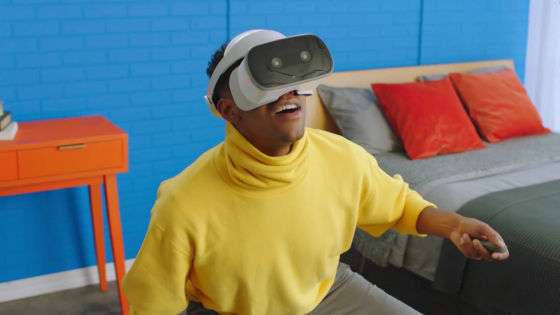 Mirage Solo is a standalone VR headset compliant with Google's VR format "Daydream", which can be used alone without a PC or smartphone. The 5.5 inch (2560 × 1440) liquid crystal is carried, realizing a viewing angle of 110 degrees and a frame rate of 75 Hz. Qualcomm's Snapdragon 835, 4 GB memory, 64 GB storage is installed in SoC, storage enhancement with microSD card is also possible. Battery capacity is 4000 mAh, weight is 645 g. Of course OS is adopted by Google's Daydream OS.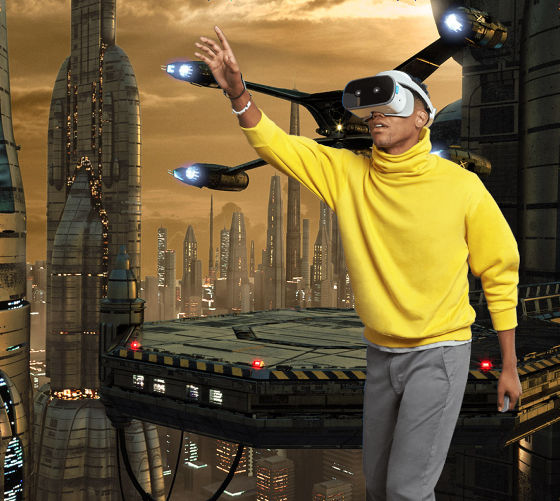 ◆ Mirage Camera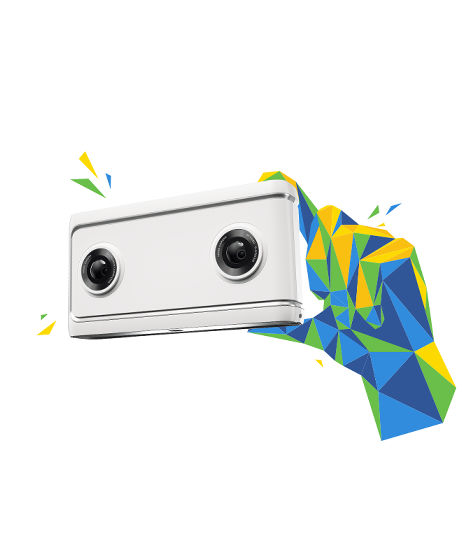 Lenovo has also released Mirage Camera, a two-eye compact camera compatible with VR180. The features of Mirage Camera are shown in the following movie.

Lenovo Mirage Camera with Daydream - YouTube


Mirage Camerea featuring front two lenses. The lens is a fisheye lens with F value of 2.1.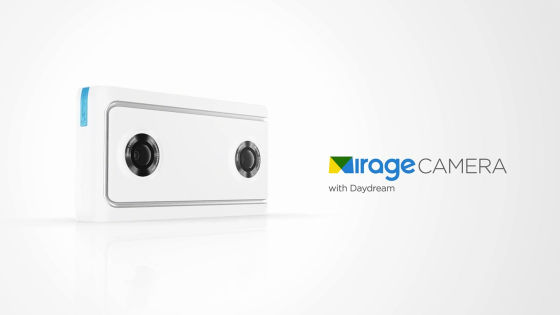 It is equipped with a dual sensor with 13 million pixels, and it supports VR contents such as 4K · 180 degree movies on VR180.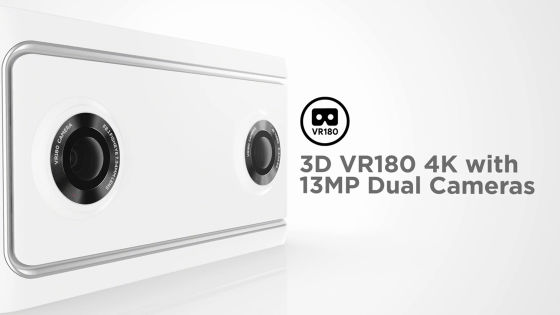 Usage is a simple specification that only presses the shutter button.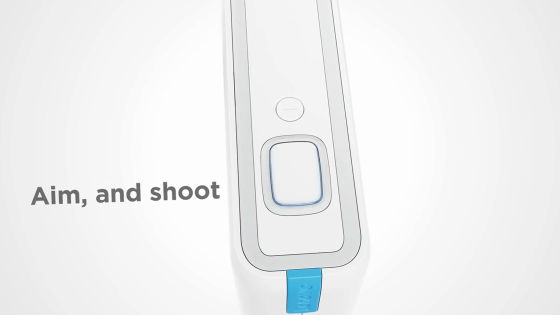 It supports 3D VR photos, movies, live streaming, uploading to YouTube is unnecessary with smartphone or PC.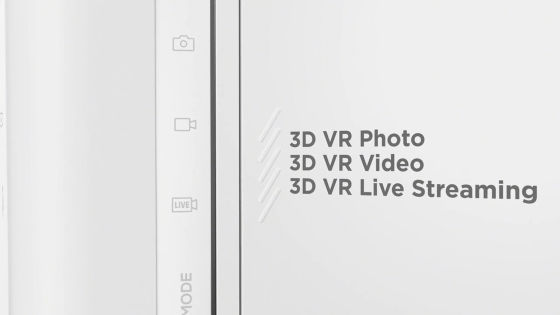 There is also a screw hole for a tripod.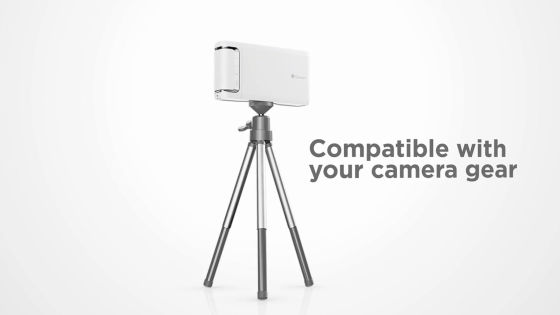 We can fully support YouTube and Google Photos.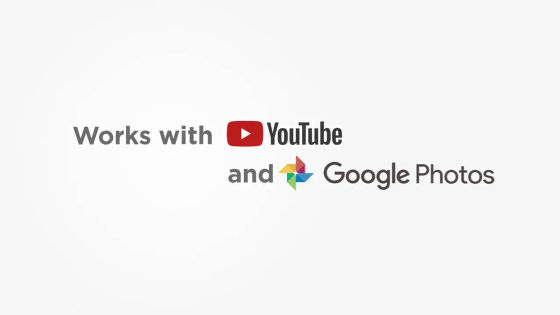 The picture taken with the camera ......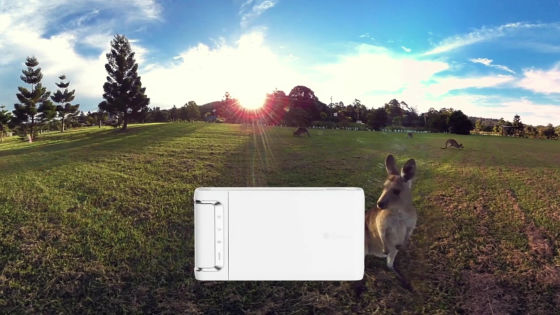 It can be used as a VR movie compatible with VR180.



Not only as a normal movie ......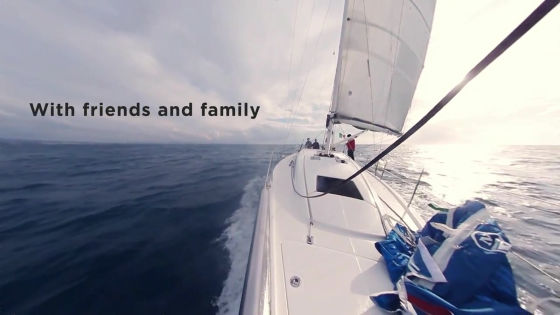 You can save it as a VR movie.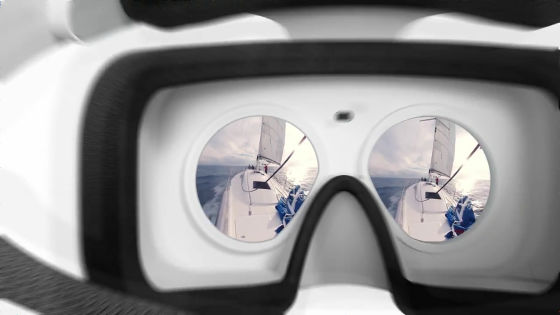 Mirage Camera has Snapdragon 835, 2 GB memory, 16 GB storage on SoC, storage enhancement with microSD card is also possible. The size is 105 mm × 55 mm × 22 mm, the battery capacity is 2200 mAh and the weight is 139 g (145 g for the LTE model)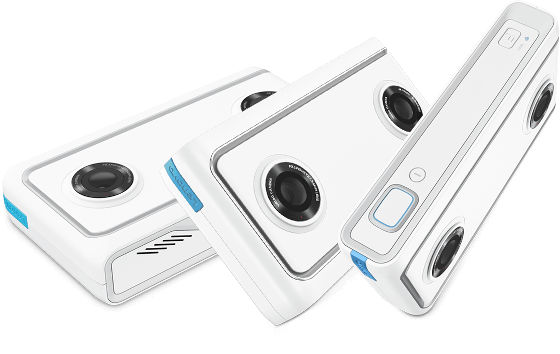 The radio corresponds to Wi-Fi IEEE 802.11ac + Bluetooth 4.2 · BLE. There is also an LTE compatible model, which supports FDD LTE B1 / 2/3/4/5/7/8/20 · TDD LTE B 38/40. You can immediately upload a movie taken on the go.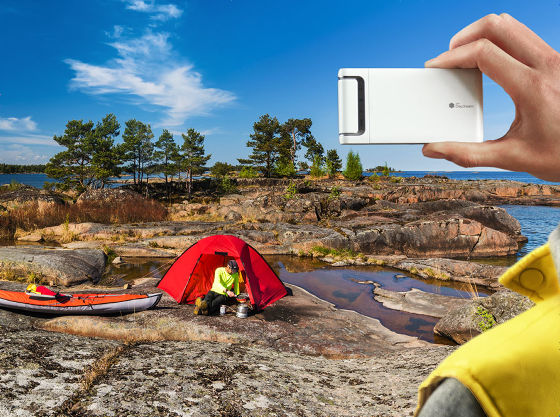 Both Mirage Solo and Mirage Camera are VR compatible, so it will be useful in collaboration.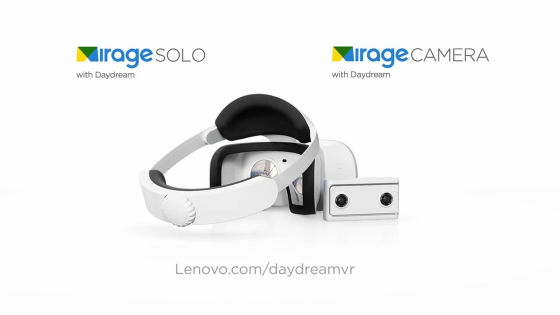 If you use the streaming function of VR 180, you can also play virtual live experiences such as "participate in a party from a remote location", as well as playing movies taken with Mirage Camera with Mirage Solo.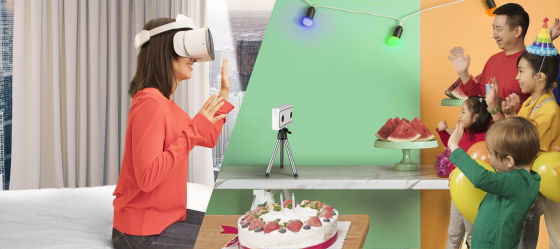 Mirage Solo is less than $ 400 (about 45,000 yen) and Mirage Camera is less than $ 300 (about 34,000 yen), both of which will be released in the second quarter of 2018 (April to June). The release in Japan is undecided at the time of writing the article.