Numerous deformed furniture that can undergo various forms of change without electric power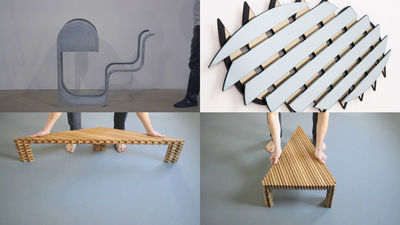 We do not need electric power, we create deformed furniture with a strange shape such as "mirror that can change shape", "change chair size", "change chair size", "360 degree rotatable chair" based on dynamics It is the designer Ian Stell.

Ian Stell
http://ianstell.com/

Although it is a mystery object, it is understandable if you look at the following movie, what kind of thing is the deformation desk "RollBottom" that can make chairs and desks appear at the time of use.

Ian Stell "RollBottom" on Vimeo


This is a deformed desk "RollBottom" which made a unique shape like two tentacles extended from the trash can.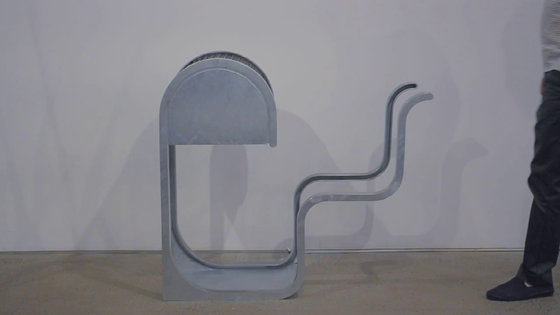 The board on the top can be moved by hand ......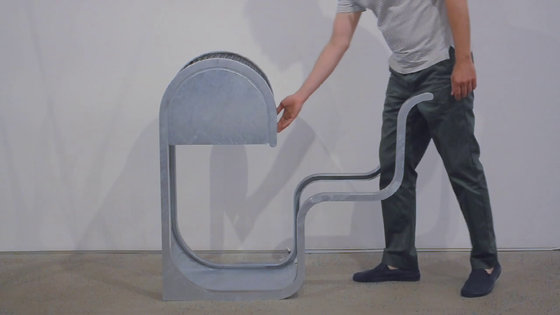 You can make it to the seating surface and backrest of the chair by moving it to the tip of the tentacle only during use.



Looking from another angle like this. When not using it it feels like a black cover is applied as follows ... ...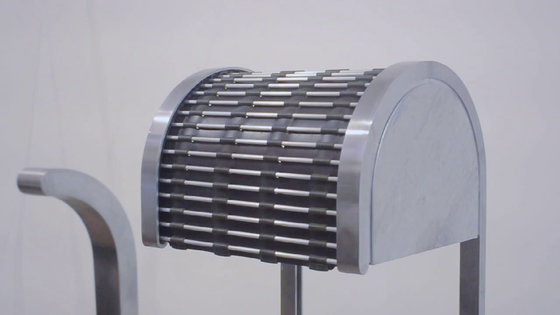 Slide this when using. A desk appeared from the bottom of the cover.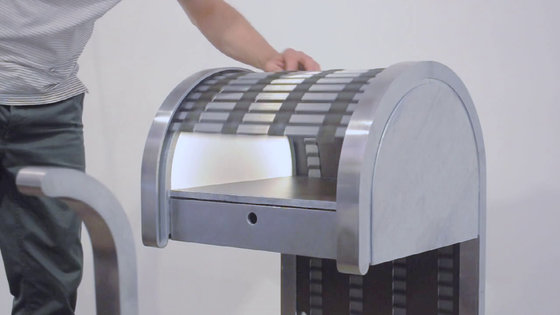 In addition, the cover becomes chair.



Established at the entrance of the house etc.Telescopic doorsBy expanding and shrinking like, it is possible to see what kind of thing is in the following movie, the deformation chair "LATTICE" which can freely change the number of people who can sit.

LATTICE on Vimeo


A quite short isosceles triangle is "LATTICE"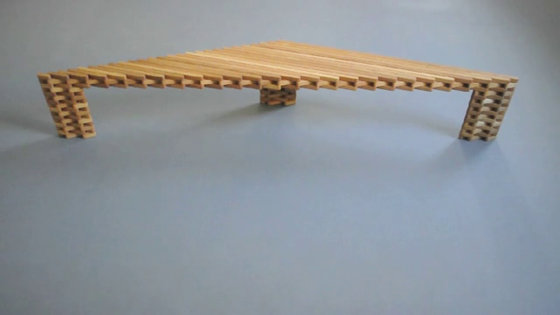 When a person stands on the side it looks like this. If it packs it seems to be able to sit about three people ... ...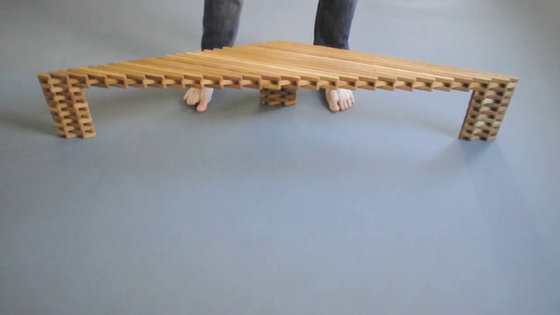 Having sides other than the hypotenuse and putting force on the inner side ... ....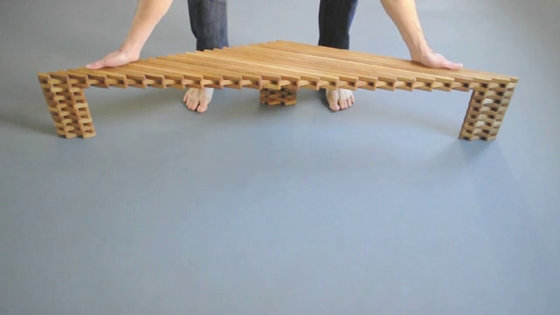 I will deform with this feeling.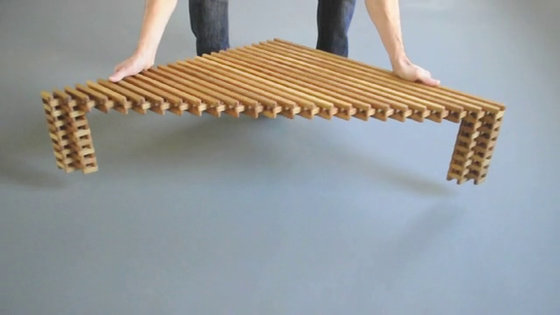 When it is the most compact, the seat surface becomes an equilateral triangle, and it became obviously a chair for size by size.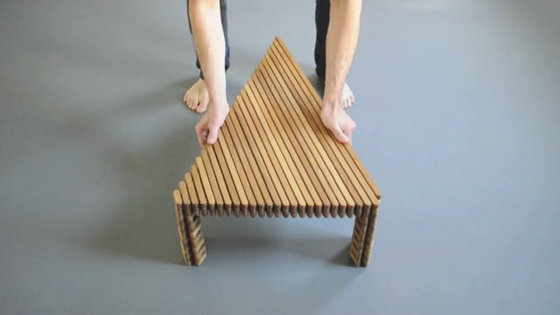 Wheel chair "WHIRL" which was completed by combining the three wheels makes it possible to rotate 360 ​​degrees smoothly with no casters attached. You can see how it actually moves in the following movies.

WHIRL on Vimeo


This is "WHIRL". It looks like it's being manufactured or just scraping a tree.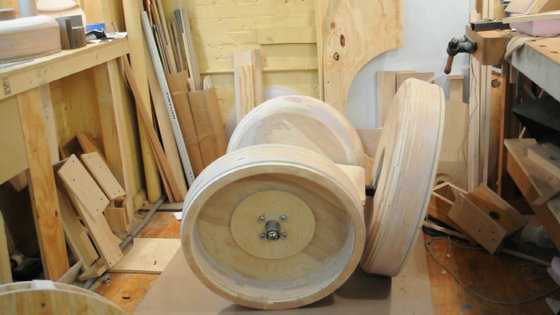 Hold the backrest part and turn it with Kururi ... ...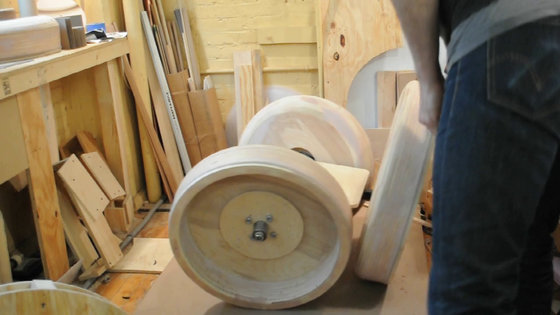 Rotate around like a piece on the spot. The rotation is quite smooth.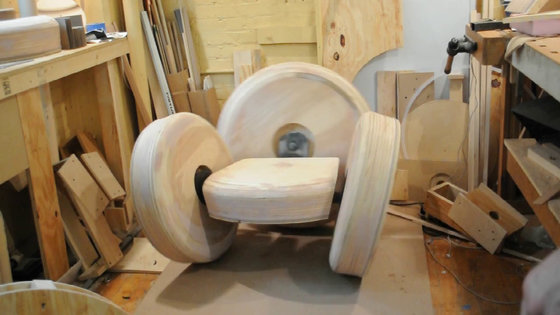 In addition, the following movie is actually deforming "Controlled Crush" which can transform from an elliptical mirror of a size in a washroom etc. to an elongated mirror like a stand mirror.


Like the telescopic arm, the mirror surface and parts behind it are connected ... ...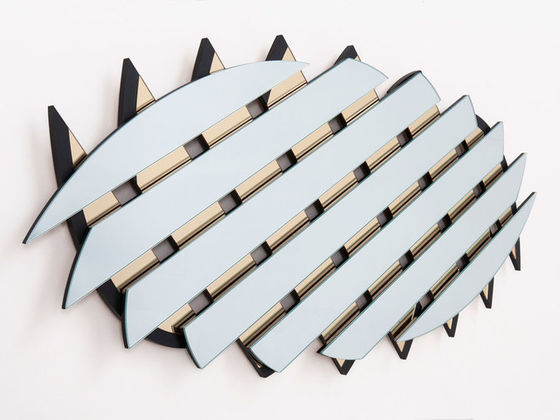 It can also be transformed into a long and thin mirror like a stand mirror when stretched.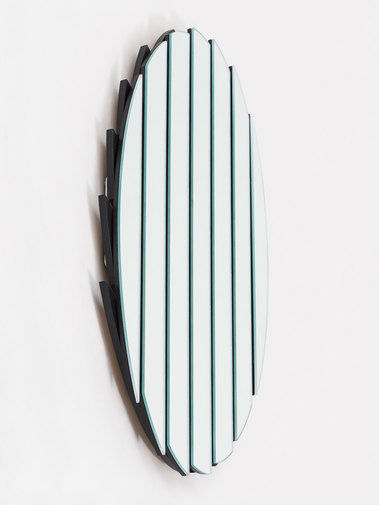 In addition, the furniture handled by Stell is the art shop in New YorkPatrick ParrishIt is on sale.

Wheelchair considered as the product version of "WHIRL" is $ 25,000 (about 2.8 million yen).

Patrick Parrish / collection / Ian Stell Whirl Chair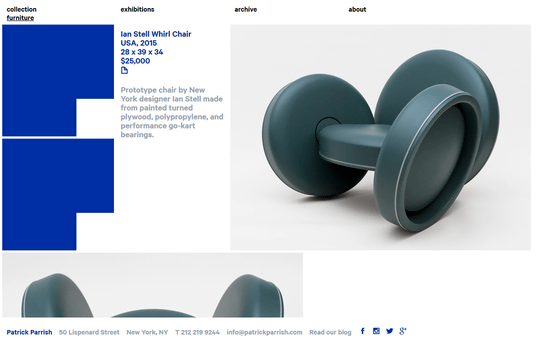 A scene of the product version of the wheelchair spinning around is posted on the official Instagram of Patrick Parrish.


"Threestool Bench" which modified the deformed chair "LATTICE" so that more people can sit more is $ 15,000 (about 1.7 million yen).

Patrick Parrish / collection / Ian Stell Threestool Bench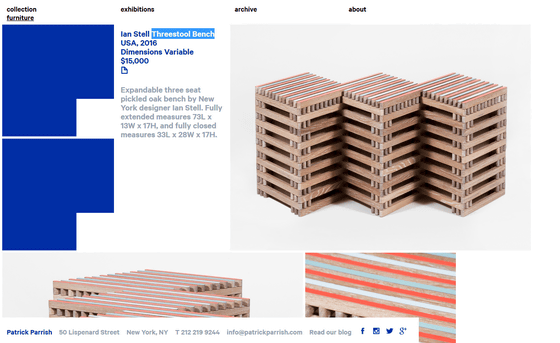 There is also a huge "Waldhexen Table", and it is posted on Instagram that it is actually deforming.


The modified mirror "Controlled Crush" is $ 9,900 (about 1.1 million yen).

Patrick Parrish / collection / Ian Stell "Controlled Crush" Mirror