Apple officially acknowledges that "iPhone will start to degrade as soon as one year"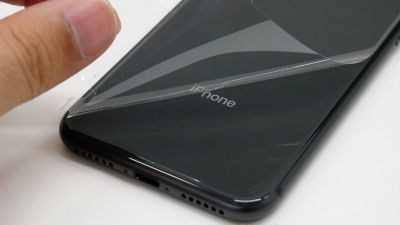 "Benchmark software Geekbench" Apple is degrading the performance of iPhone with iOS update "Announcement, I acknowledged Apple officially dropped the peak performance of the iPhone intentionally. This is "to provide the best user experience," Apple says.

Is your old iPhone ridiculously slow? It could be all all Apple's fault
http://mashable.com/2017/12/20/apple-iphone-throttling/

Apple addresses why people are saying their iPhones with older batteries are running 'slower' | TechCrunch
https://techcrunch.com/2017/12/20/apple-addresses-why-people-are-saying-their-iphones-with-older-batteries-are-running-slower/

iPhones start slowing down after a year of use, and that's way too soon - The Verge
https://www.theverge.com/circuitbreaker/2017/12/20/16803190/iphone-slowdown-is-needed-but-also-a-problem

Geekbench can confirm the contents reported that iPhone performance is degraded due to iOS version upgrade from the benchmark results in the following article.

Clearly from the benchmark statistics that Apple dropped the performance of the old iPhone, what is its aim? - GIGAZINE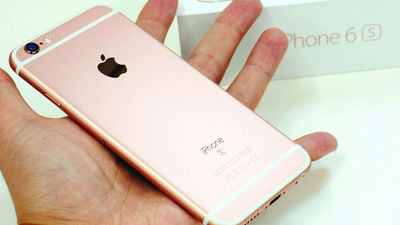 Apple responded to IT media such as Mashable and TechCrunch by e-mail about iPhone performance degradation problem as follows.


Lithium-ion batteries become less than capable of detecting the peak of demands when in cold conditions, have a low battery charge or as they age over time, which can result in the device unexpectedly shutting down to protect its electronic components.
(Our goal is to provide the best experience for our customers, including the overall performance improvement and extending the life of the terminal.The lithium ion battery allows peak current to flow under cold conditions It will be impossible to charge up to the maximum capacity by missing or repeated use.This can result in an unexpected shutdown to protect the electronic parts)


We 've now extended that feature to iPhone 7 with iOS 11.2, iPhone 7 with iPhone 6, iPhone 6 and iPhone SE to smooth out the instantaneous peaks only when it is on the devices from unexpectedly shutting down during these conditions. and plan to add support for other products in the future.
(We released a function that prevents the terminal from unexpectedly shutting down by relaxing the instantaneous power consumption with iPhone 6, iPhone 6s, iPhone SE which became the state last year.We are now , Expanded the target of this prevention function to iPhone 7 with iOS 11.2 and will continue to include other terminals in the future)

As mentioned above, Apple intentionally dropped the peak performance of the iPhone at the timing of iOS update, in order to avoid causing unexpected shutdown of battery degraded iPhone and prolong battery life It was confirmed. From the timing of introducing the peak performance restriction function on iPhone 7, it seems that as early as a year, terminals with limited peak performance start to appear.

There is no doubt that it is important to avoid an unexpected shutdown for Apple's targeted "best experience". Also, Apple's restriction with the iPhone is peak performance, and scenes where mobile terminals make full use of the CPU's performance are limited to limited scenes, such as when new applications are introduced, except for benchmark software measurements , Even if the peak performance is limited, it is unlikely that the user feels "late", so there is no practical problem. Rather, it seems to be said that the benefit of reducing the number of unexpected shutdowns and extending battery-driven time is more advantageous.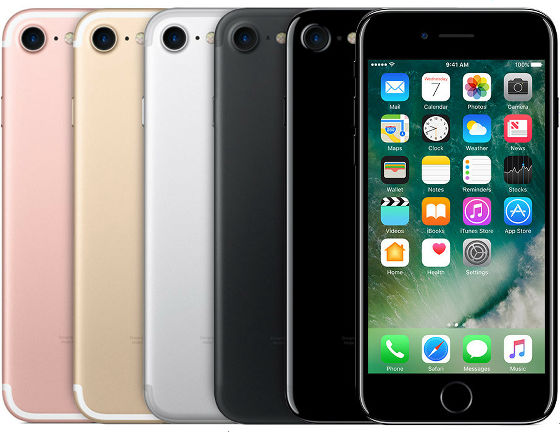 However, there is a problem in that Apple has not revealed the fact that it limits the performance of the old iPhone until this riot occurs. There is no doubt that there are a certain number of users constantly seeking the maximum performance, certainly the "best experience" of some users has been compromised by not revealing the facts, and IOS version is also restored It is because it is difficult to say that because it is said that you did not reveal the fact that you were robbing the user's choice of whether to take peak performance or stability when updating iOS. Also, if you think that there are many users who are going to purchase new devices because they are not told that performance degradation is due to battery degradation, it is thought that iPhone users are urging users to purchase new products There is no way it can be helped.

Furthermore, it is also a problem that the iPhone has a structure in which the battery can not be easily replaced by the user. Although Apple offers a battery exchange program, it takes time to send an iPhone problem to Apple to replace the battery, and for replacing the battery it costs $ 79 (8800 yen in tax in Japan) to replace the battery. As pointed out by The Verge, "Apple intentionally sells products that begin to collapse as soon as a year", Apple should design smartphones that do not suddenly degrade the battery, furthermore what An indication that you should have told you what is happening is shining.

Whether or not Apple's reasoning can be said to be legitimate and reasonable is to be judged by individual users, but the fact that the peak performance is restricted according to deterioration condition of the battery even in the future iPhone appeared as iPhone every year Unless it is a core user to replace, it seems that there is no doubt that it is information to consider when purchasing an iPhone.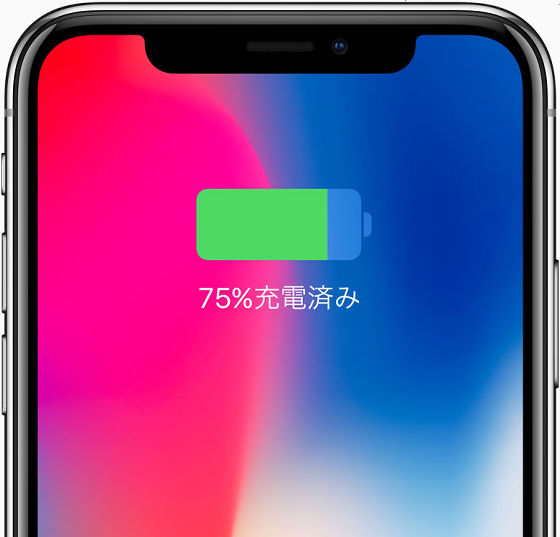 · Continued
Admitted that the performance of the old iPhone was intentionally dropped Apple faced class class action as soon as possible - GIGAZINE