I ate a Christmas tree type bowl with 3.2 times the amount of meat "colored bamboo rice bowls tree" with colored green onion and snow like white sashes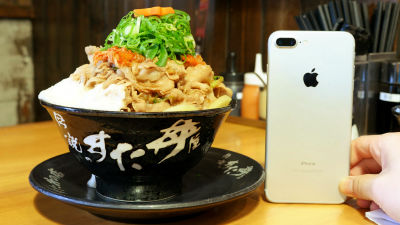 "Sotto rice" which made garlic soy sauce sag in a pork belly meat is a signboard menuLegendary soup bowl shopSo, a huge Christmas limited menu "A bowl of bowls bowled in a tree"Has appeared on December 11, 2017 (Monday). The first Christmas menu sent out by the legendary Satata Donburi shop is a huge bowl of toppings that imitated the Christmas tree beyond the highest height of Suta Don historical history,Official announcementAccording to the person who spends Christmas alone, "I want to satisfy the stomach with delicious things, I want the best Christmas to be tasted alone"! " I actually went and checked how much stomach is filled.

【Limited Time】 Bombarded Bowl of Tree Delivery ★ | Legendary Suta Bon noodle / Specialty Bowl of Shop 【Official Site】
http://sutadonya.com/2017/12/11/【期間限定】爆弾すた丼がっツリー盛り-発売★/

Arrived at a sashimon ya.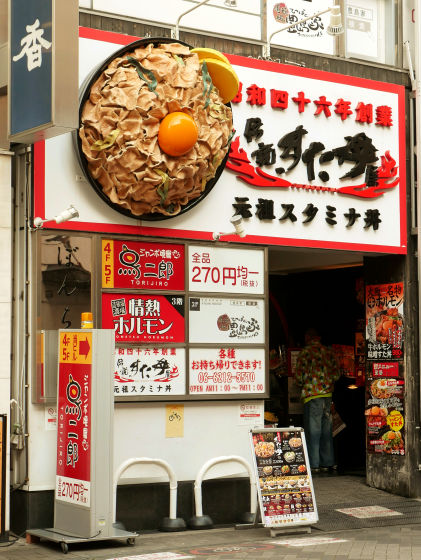 A new menus poster is posted at the shop, and a copy of "Kuri ichiyo! Tonight is clinging!" Is awesome.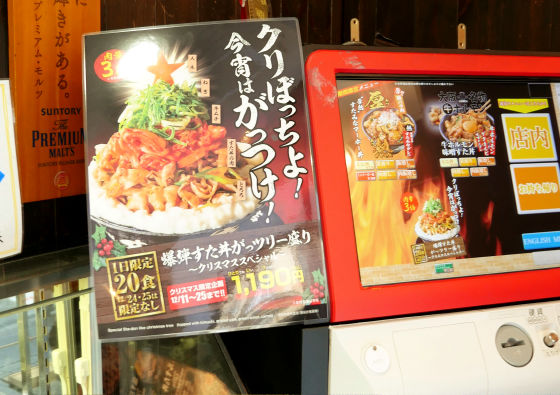 Using the touch panel, we will order "Limited bowl of rice bowls tree" (1190 yen including tax) of 20 meals a day only.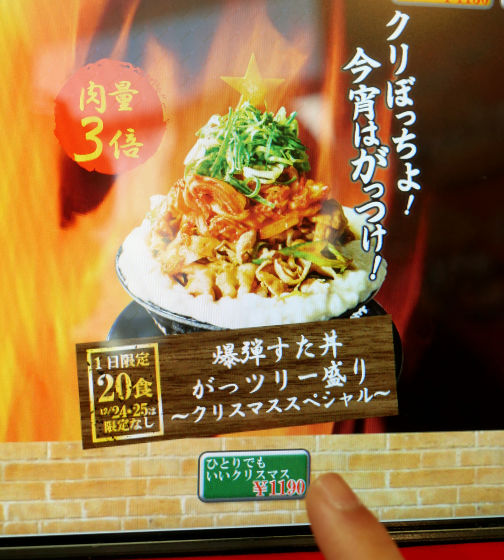 For green order buttonsOfficial announcementIt was displayed as "bad (1)" "ku (9)" ryusmasu "even if" hi (1) "took a bite of 1190 yen bombardment bowls bombarded along.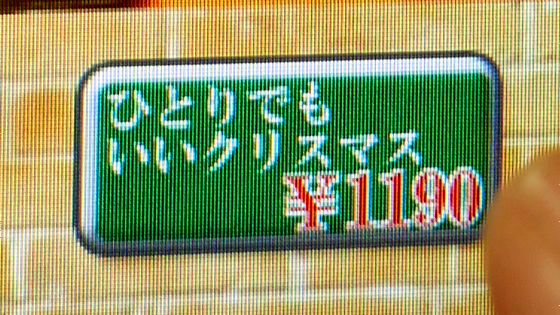 Miso soup included in the set and raw eggs for topping arrived first, so wait for the arrival of the new menu while drinking miso soup.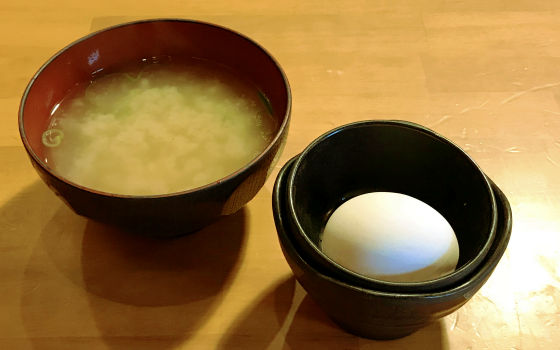 Within 10 minutes I arrived "Bomb Ring Bowls Tree Height". Because it is assumed that the topping will collapse, it is on the tray.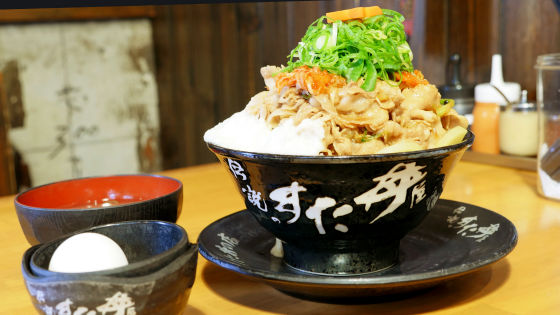 The total height is about 20 cm, which is higher than the iPhone 7 Plus.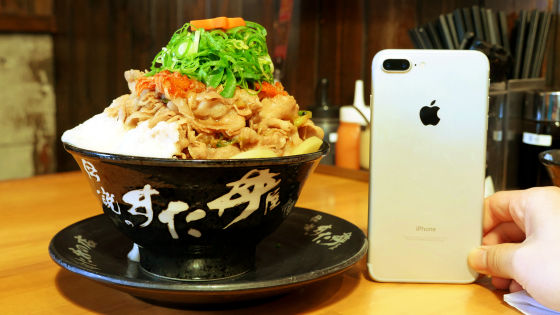 It is a topping with images of Christmas trees and carrots cut into stars at the top ... ....



Reminiscent of the tree green, a heap of green pepper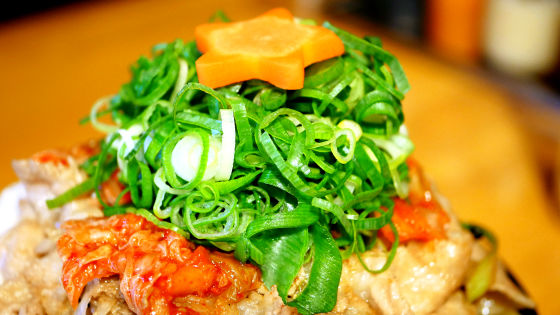 Kimchi adding Christmas color red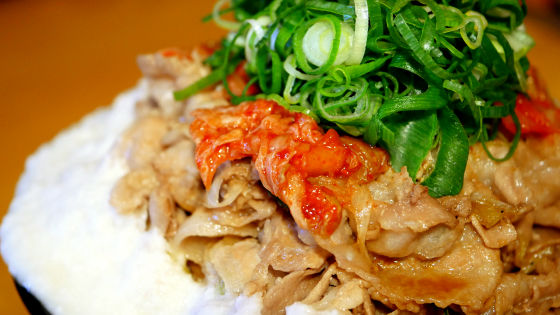 And it is a white "rooster" that looks like snow.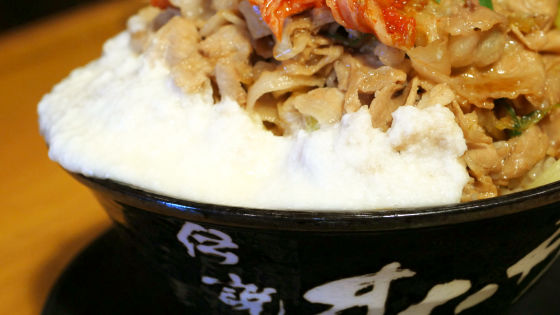 The amount of the main pork is about 3.2 times the volume of regular soup bowls, and the amount of rice is 3 cups strong bowl. For garnishment, as well as a regular rice bowl, kidney comes with it.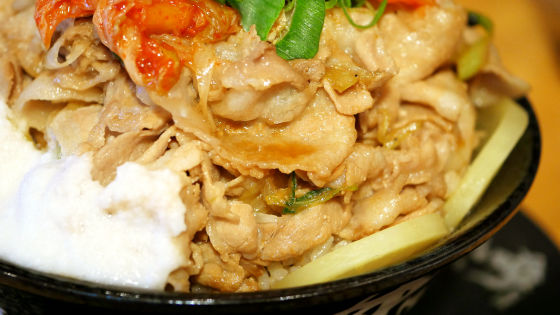 I will eat pork. Slightly strong salty garlic sauce sage will work and you will want rice. However, it is hindered by springy green onions, so you can not see rice yet ... ...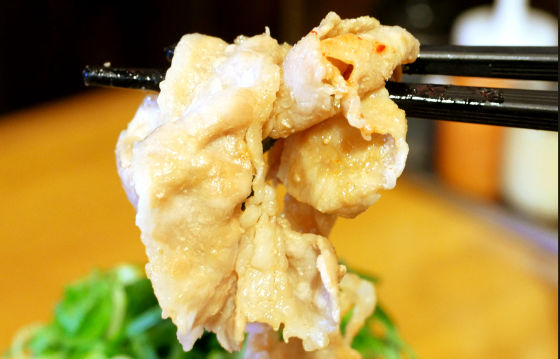 Put the pork on the green onion ......



Try rolling and eating it, it's a crispy sauce pork with a slightly thick soy sauce taste, a crispy green onion is perfectly compatible.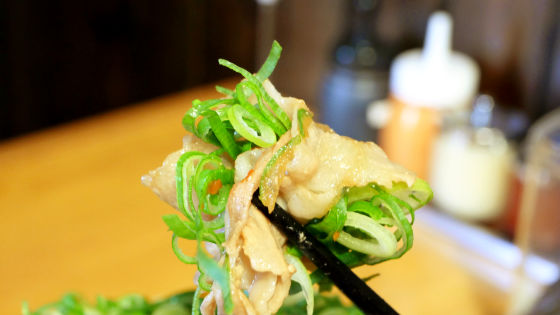 Good spicy and sour taste of kimchi is good compatibility with pork fat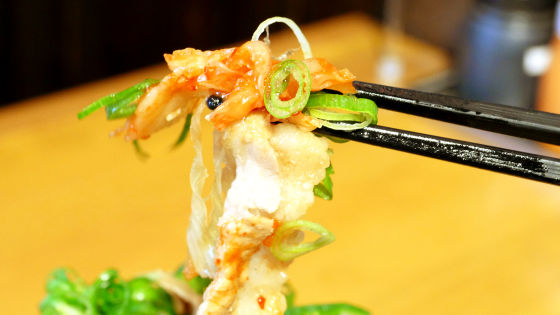 If you eat it with a rough, it will go into the stomach and slippery.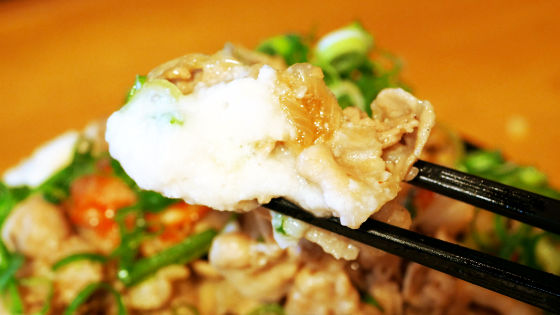 In the meantime I will reset the inside of my mouth by twisting half moon shaped polypori.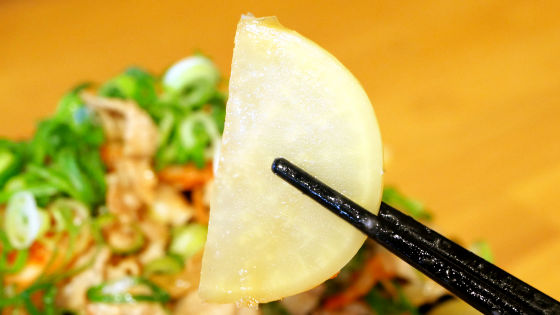 Rice came out finally when I ate about 5/1 pork.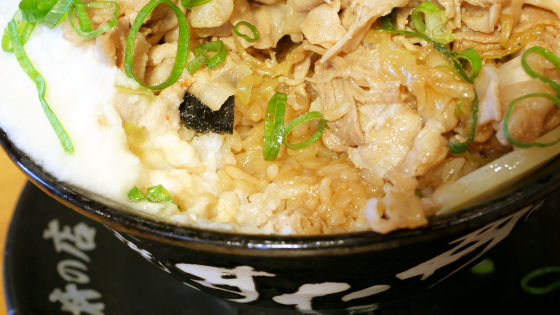 As for rice, the spotted garlic sauce sauce Dare is like fragrant rice, and the amount of rice is strong 3 cups of rice but it seems to be flatten with licking.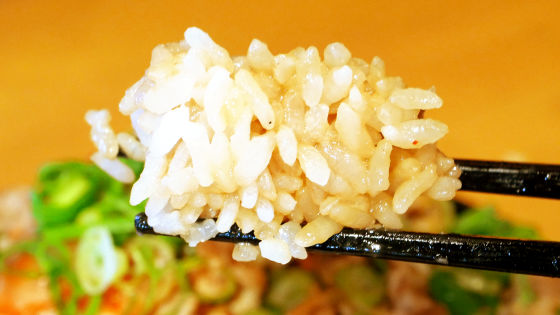 The compatibility of pork with toppings such as green onions was also pretty good, but the compatibility of drinking rice and pork, which is involved in a panic of sauce waiting for a long time, is different.



When I ate about a quarter, I put raw eggs of toppings.



Slightly dark salty garlic sauce sage will be mild. People who feel the salty taste of thick sauce is recommended to mix pork and egg early.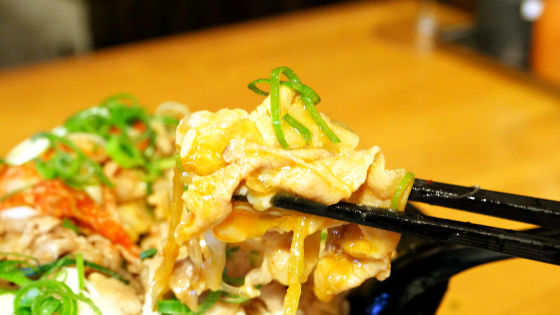 It is a bowl of rice which can be eaten without getting tired of it because it is combined with a large amount of pork and rice with a variety of rich variety of eggs, grated eggs, kimuchi, leeks and other ones.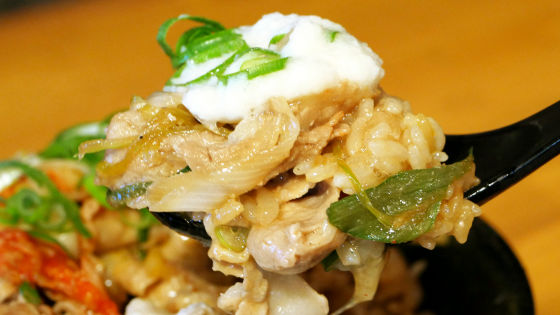 A bowl of bowly bowls is a limited sale until December 25, 2017 (Monday), and it is offered at all shops across the country except some stores. We have 20 meals a day only, but we do not have an upper limit on the number of offerings for 2 days on December 24 and 25, 2017. Because it is a limited time / limited quantity menu, it seems better to taste people who are interested early. In addition, among the shops of Suta-Donburi Shop, bid-rigging SA (down line) shop, Ario Hashimoto store, sacred shakuhakagaoka store, Mee's shop, Saitama Dori store, Yono station front store, Utsunomiya Yonan store, Yodobashi Umeda store Kawaramachi Sanjo store · Kyoto saisen store · Yonezawa Kasuga store Yume Town Hikari no Mori store · Yume Town 13 store of Kurume is not offered so be careful.