Smart decanter "JIM" which pours bourbon when speaking into Japanese appeared from the Bourbon brand's Jim Beam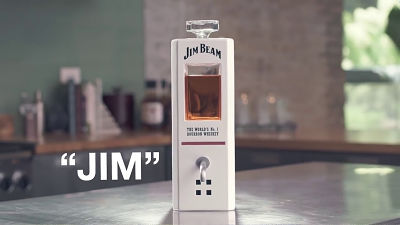 "Smart speaker" which can operate various devices and make music by speaking in voice began to spread in Japan. Meanwhile, Jim Beam of the bourbon brand that has inherited the bourbon making in Kentucky, is a bit cool when speaking with a voice Smarter decanter who pours bourbon with the voice of a South Kentucky man in the United States "JIMWe announced.

"Jim" - Jim Beam American Stillhouse
https://store.jimbeam.com/man_cave/jim-the-worlds-first-smart-decanter.html

Jim Beam is selling a smart decanter that pours whiskey on command - The Verge
https://www.theverge.com/circuitbreaker/2017/11/29/16716156/jim-beam-smart-decanter-amazon-echo-joke-real-product

You can tell what kind of equipment JIM is by looking at the following movie.

Jim Beam | "JIM," The World's First Intelligent Bourbon Decanter - YouTube


JIM is a smart decanter with a long longitudinal body, and there is a small tank to hold the bourbon at the top. A nozzle pouring bourbon jumps out at the lower part of the front, and if you place a shot glass etc under this, you pour the bourbon.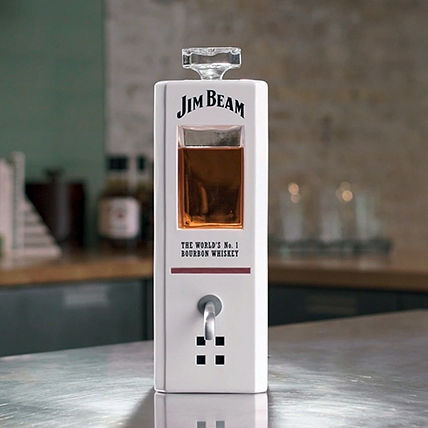 JIM seems to tell me how to drink Bourbon. When the man asks "Hey JIM, how to drink the most delicious bourbon?"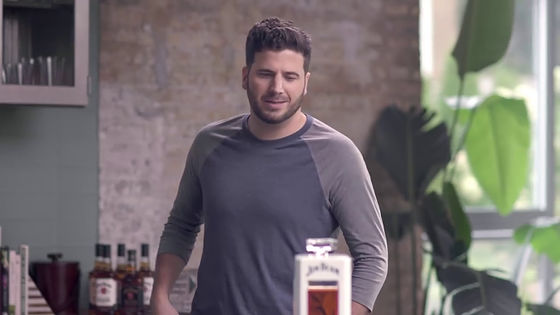 JIM replied "A little husky cool voice" "Any damn way you please" (in various favorite way of drinking). The Lord of this voice inherits the tradition of making bourbon as the seventh generation of the beam house distilleryFred NoMr. Mr. No said that Mr. No actually wants to drinkWords when I answeredOr something.



Several variations are available in addition to this. For example, when asking "Hey JIM, what is the weather today?" JIM answered, "I do not know, but what I understand is" It is the best day to enjoy Bourbon ".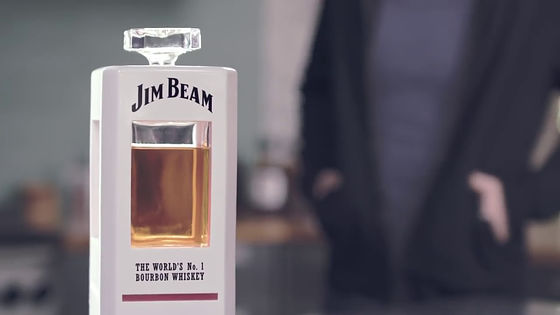 It seems that we will put some serifs that are going to be a little snit like this in many places. When a man talks to "Hey JIM, pour the bourbon" ...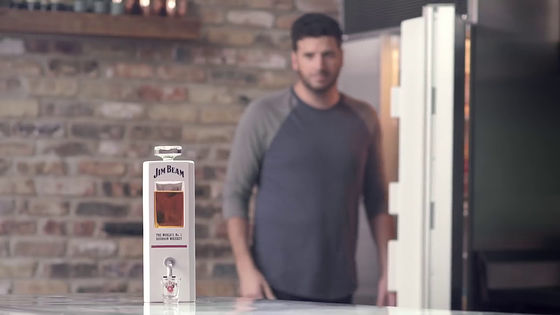 While pointing Tokutoku and Bourbon, JIM answers strangely cool phrases that "It is time to make history." Bourbon seems to be more delicious even in this line.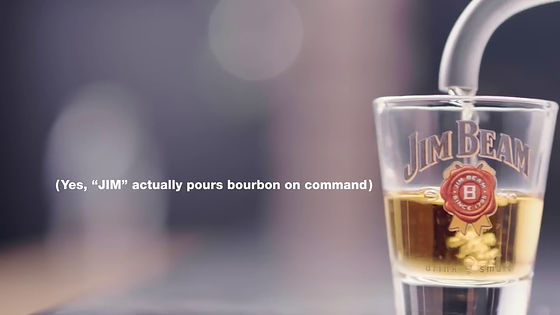 JIM received acceptance at the corner of "Man Cave (man's small room)" in the American Gym Beam official store, but the first reception has been completed as soon as possible. The price at the time of acceptance was $ 34.90 (about 4000 yen).