At last the storage of smaho finally began to produce 512 GB, Samsung began production of the world's first 512 GB flash storage for the smartphone "512 GB eUFS"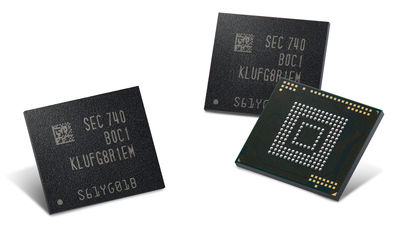 Larger storage capacity than Android terminaliPhoneHowever, although its capacity is 256 GB maximum, Samsung announced that it began production of new flash storage for the next generation mobile device with 512 GB of storage newly.

Samsung Starts Producing First 512-Gigabyte Universal Flash Storage for Next-Generation Mobile Devices | Business Wire
http://www.businesswire.com/news/home/20171204006182/en/Samsung-Starts-Producing-512-Gigabyte-Universal-Flash-Storage

Samsung announced that it began volume production of the industry's first 512 GB internal flash storage "512 GB eUFS". "512 GB eUFS" uses a 64-layer 512 Gbit V-NAND chip, which realizes superior performance for unprecedented high capacity and high-end terminals. Since 512 GB eUFS is twice the density of Samsung's 48-layer V-NAND base 256 GB eUFS, it achieves twice the capacity of the same size.

512 GB eUFS also has strong read / write performance,Sequential readThe maximum is 860 MB / s, and the light is 255 MB / s maximum. This will take only 6 seconds to transfer a 5 GB full HD movie from the SSD and can transfer data about 8 times faster than using a typical microSD card. Also,Random accessIf the lead is 42000IOPS, Light has become 40000IOPS. Since the conventional microSD card has a random access speed of only about 100 IOPS, random access of about 400 times faster is possible.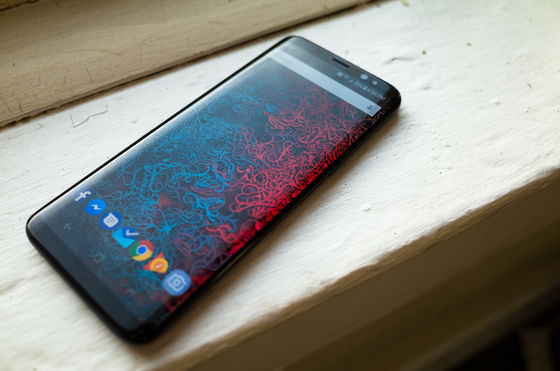 bySteven W.

512GB eUFS of the "Samsung is, to overcome the limitations on the system performance that can occur by using the microSD card, offers the best of built-in storage solutions for next-generation premium smartphone. Early this advanced built-in storage By ensuring that it can be supplied steadily to Samsung, Samsung will greatly contribute to the timely launch of next-generation mobile devices by mobile makers around the world, "says Jaesoo Han, Samsung's vice president of marketing .

In addition to 256GB eUFS, Samsung plans to steadily increase production of 512GB eUFS.