I ate a Marugame noodle "Misutukukonbata Saka Udon" with exquisite flavors of roasted eggs and crimson rice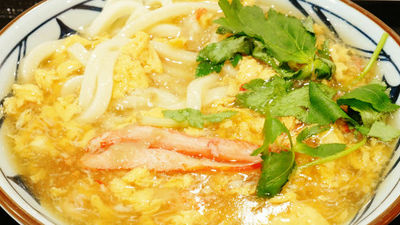 From December 5, 2017 (Tue), from Marugame noodles "Misplaced udon noodles udon noodles"Has appeared. I tried to eat it quickly because it was udon which is perfect for the cold season, combining a crimson crab and a thick baby shoal with a thick egg sauce made from receiving orders.

(PDF) ~ Feast of winter! A lot of crimson crabs ♪ plenty ♪ ~ "Misutukukonbata Saka Udon" started selling on December 5!
http://www.toridoll.com/ir/pdf/171128ka.pdf

Seasonal Limited Menu Mukufukakanba Sakkake | Sanuki Frying Udon Marukame noodle
https://www.marugame-seimen.com/new_menu/

Arrived at Marugame noodle.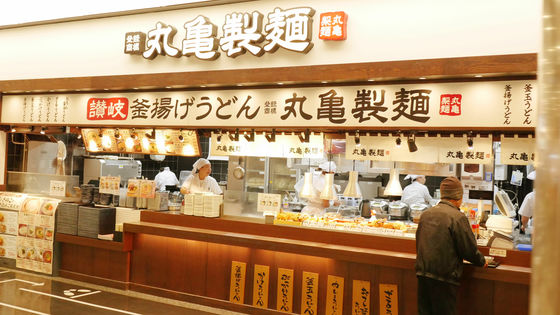 When ordering "Misutukukonba Saka Udon (Parallel)" (690 yen including tax), freshly made fresh was provided in a few minutes. Steam rises from the bowl and feels hot when you touch it with bare hands. Egg soup is thoroughly sprinkled all over, it is about no udon can be seen.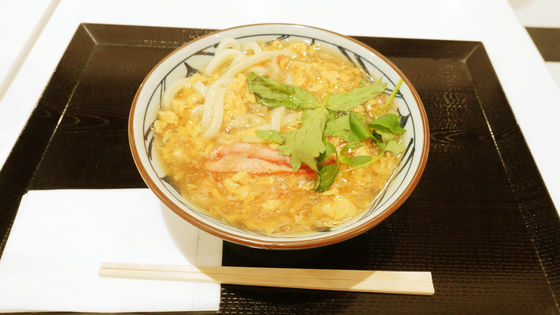 Two pieces of crumpled toppings are cut. You can see that miso is wearing a little, whether the spinning has been killed above yourself.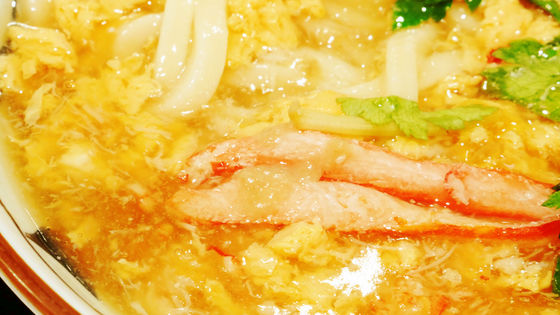 The attached three leaves add color and looks are also beautiful.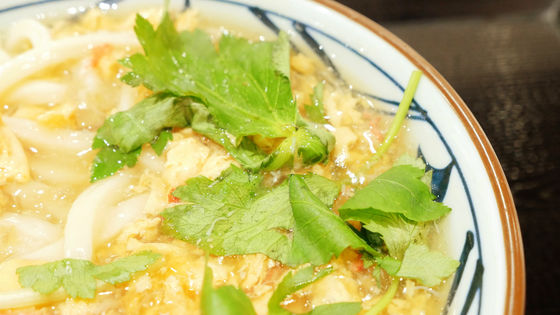 The thick egg sauce is a gentle seasoning of fish cake soup stock, and you can also feel the taste of miso whether it is matched.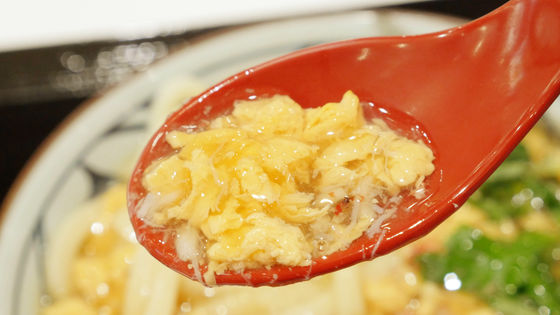 When you eat crimson crab, you can feel crunchy crunch firmly. The egg of seasoned omelet which is not too thick has complemented a slight flavor of crimson crab, and the compatibility between them is preeminent.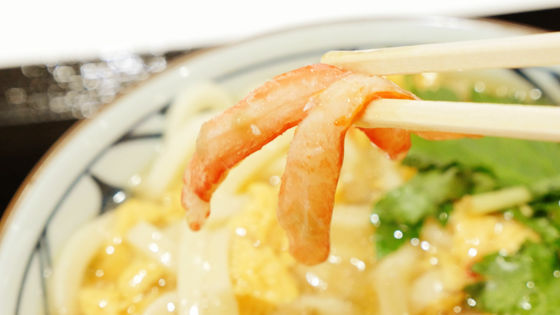 Red scarves are mixed not only in fillets but also in eggs, so you can taste the crunchy flavors even after you finish eating fillets.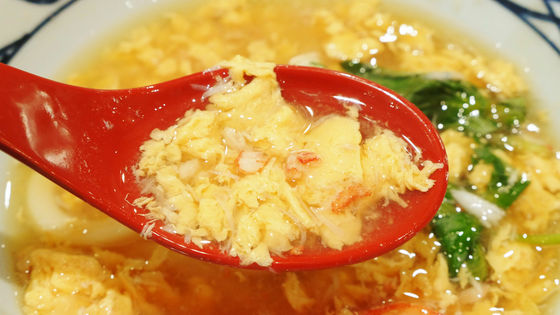 Udon with classic Koshi has a sense of security.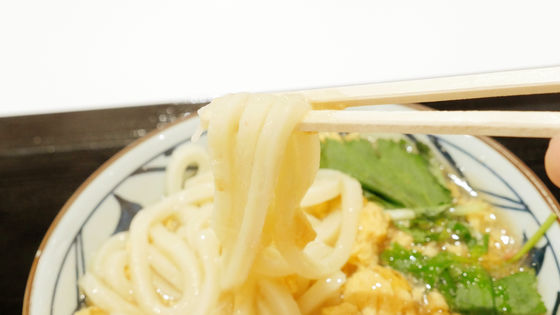 If you eat three leaves along the way with egg sauce on the way, the refreshing taste spreads in your mouth and you can avoid taste monotonous.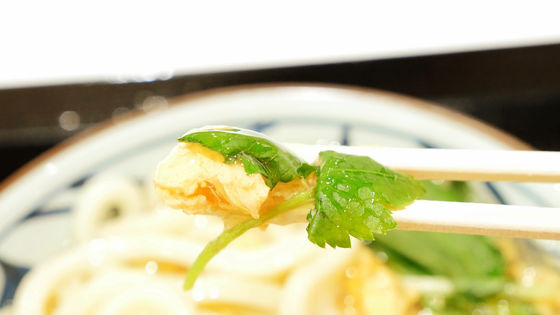 When you want to add a change to the taste, mixing the green onion and ginger that are provided free of charge makes it a perfect accent. Thickened strong for in the synergy of the egg sauce and ginger remain warm over time, it seems the body is warm from the core.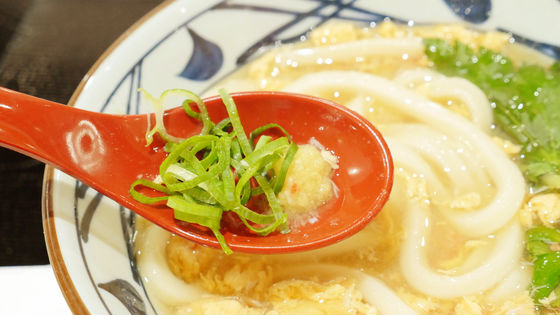 In addition, "Muukufukakonba Uki Udon" is 690 yen including tax, large scale 790 yen including tax, special price is 990 yen including tax. It will be on sale from December 5 (Tue) 2017 to the end of January, and will be offered by Marugame noodles nationwide except some stores.