We have eaten Matsuya "Scandinavian style stew hamberg set meal" where rice goes with hamburger steeped in rich stew sauce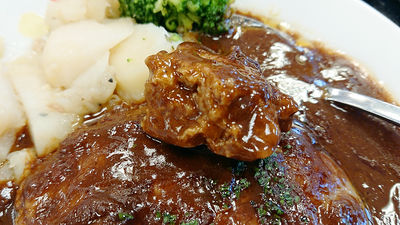 As a new product in Matsuya, hung on a hamburger stew with rich "Scandinavian style set meal of Scandinavian style"Has appeared since November 21, 2017. In September 2017"Teriyaki Tsunami hamburger steak set" with rich teriyaki sauceAlthough I just got out, I went to eat what kind of change my hamburger had made.

Scandinavian style hamburger steak dish newly released! | Matsuya Foods
https://www.matsuyafoods.co.jp/2017/11/15/4071/

Arrived at Matsuya.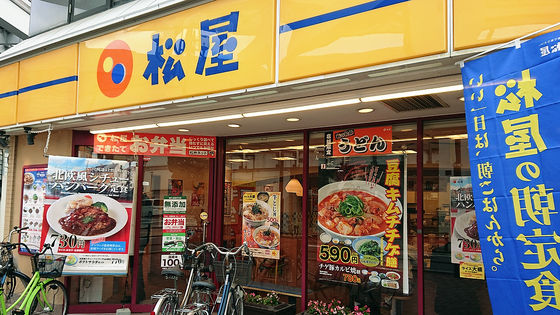 "Scandinavian style stew hamberg set meal" which is aimed at the most conspicuous place of the shop was being appealed.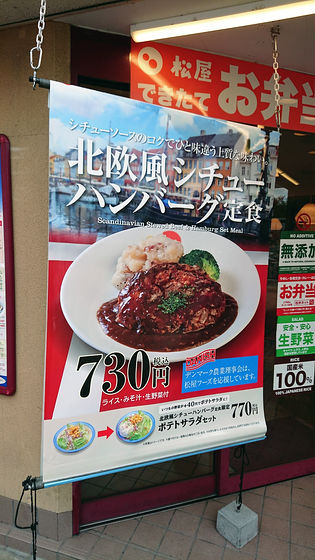 "Scandinavian style stew hamberg set meal" (730 yen including tax) that you purchased a ticket and seated and got in about 5 minutes. Until December 5 (Tuesday) it is said that rice syrup is free, so we made rice large.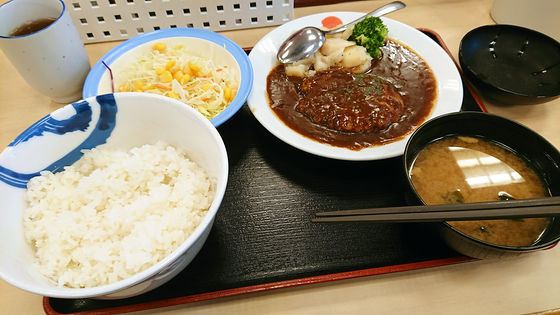 With stuff like stew hamburger steak. Hamburg is half immersed in stew sauce.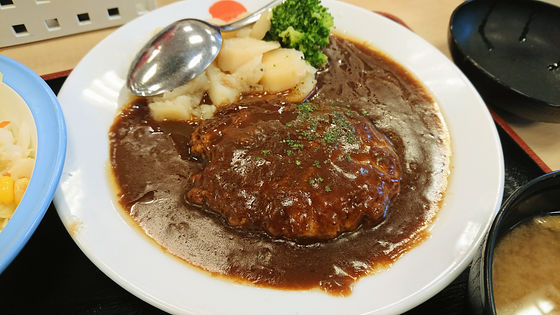 Garnish with German potatoes and broccoli. It was said that German potatoes had onion saute and bacon, but the volume of the potatoes was overwhelming.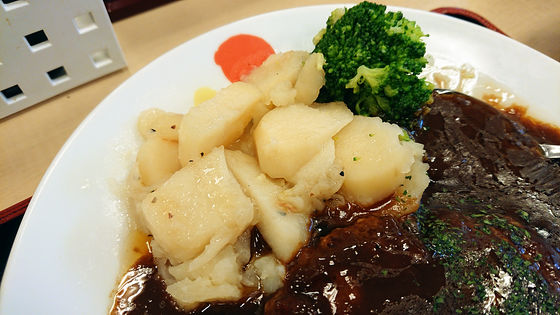 Enriched meat umami is wrapped in rich stew stew sauce and rice goes by bite. It is perfect for lunch menu side dish.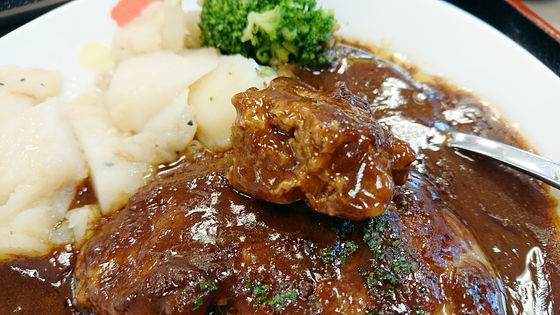 Because the taste and fat of hamburger steaks out, stew sauce is so thick that it feels greasy in the second half.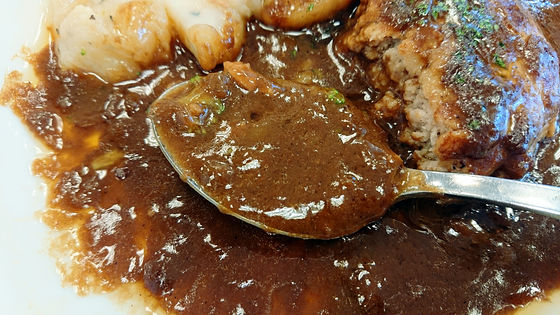 However, because it contains plenty of taste, rice goes on only with this sauce. Although it made a great flavor, since each hamburger steak sauce source is outstandingly compatible with rice, I felt I could eat more.