I tried eating "Pork Sukiyaki set meal" "Special pig sukiyaki set meal" which is a perfect match between umami of swine and sweet sauce in Hokka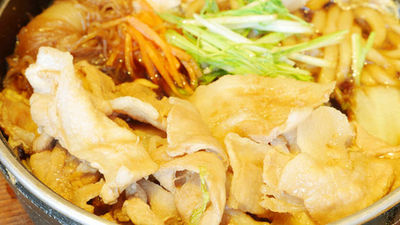 There are many people who think that they will try to eat even a warm sukiyaki in the coming season. Meanwhile, at a yaoi restaurantSet pork sukiyaki"The amount of pork has become 1.5 times"Staple food special pork sukiyaki"Appeared on November 1, 2017 (Wednesday).Sukiyaki set with meatAlthough I have been provided before, this time it is a pork sukiyaki, so I immediately went to a yaoya restaurant and tried it.

"Beef sukiyaki set meal" "Settle special beef baked dishes" "Pork sukiyaki set meal" "Special pig sukiyaki set meal" November 1 (Wed) limited release new release! | New Arrivals | Yaoyui
http://www.yayoiken.com/news/view/223

Arrived at Yoyoi.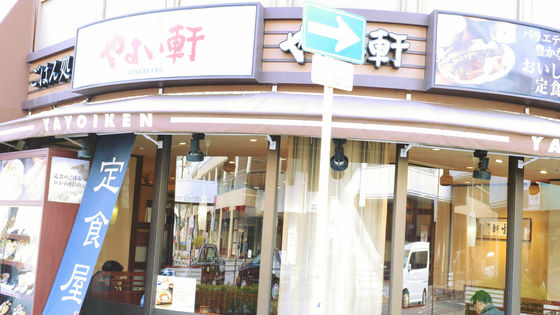 In front of the store signboards of "Pork Sukiyaki set meal" and "Special pig sukiyaki set meal" were adorned.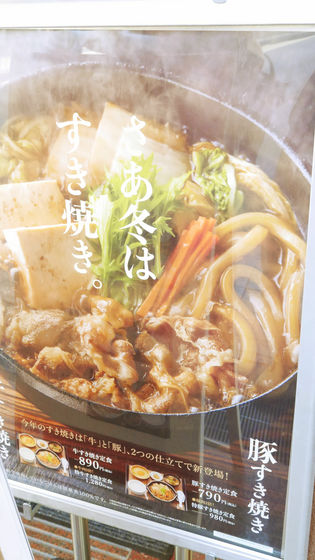 Purchase tickets for 'Pig Sukiyaki Set' and 'Special Pork Sukiyaki Set' at the ticket machine.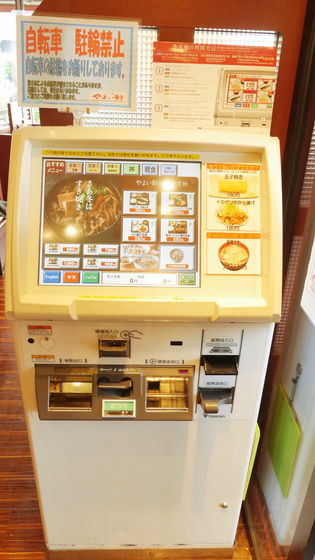 "Pork sukiyaki set meal" was offered at less than 10 minutes after ordering. Rice and miso soup are set.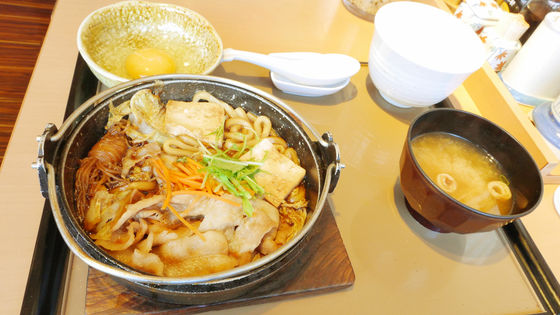 The ingredients of miso soup are leek and leek.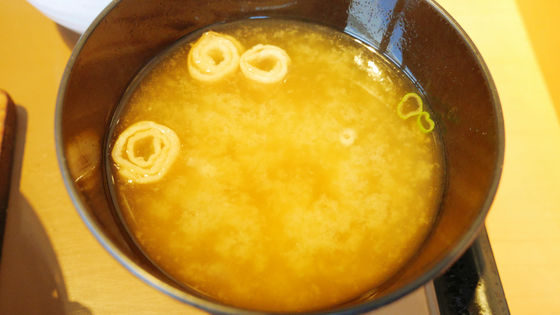 The main Sukiyaki pot is like this. The colors of mizuna and carrots are brilliant.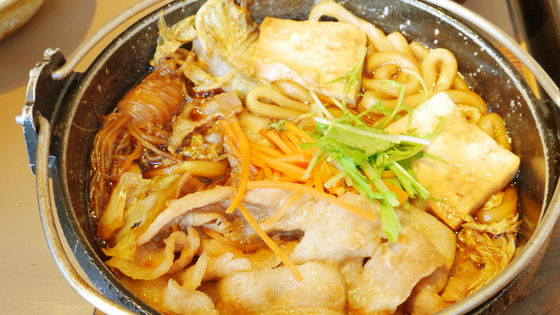 Tofu and shiraki in the pot ......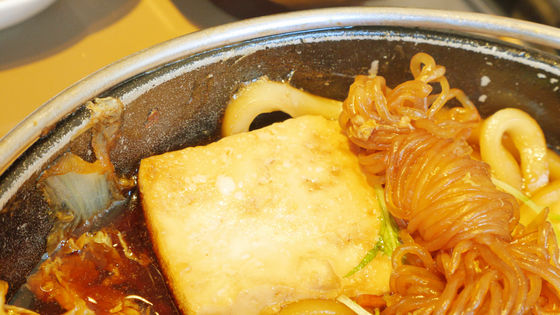 Carrots for Mizuna.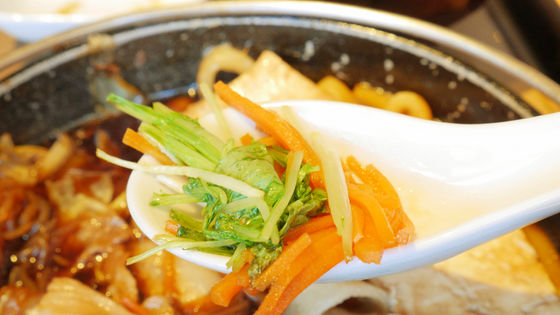 There is also a Chinese cabbage that is indispensable for Sukiyaki.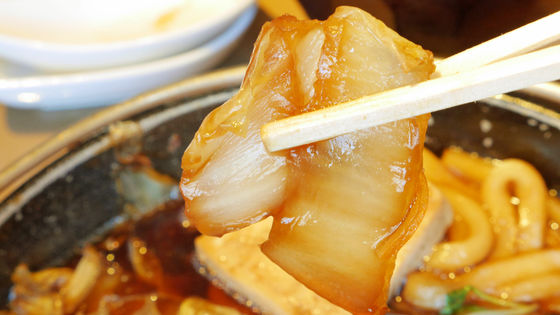 And plenty of pork of the leading role was contained. A sweet smell of good fragrance and an appetizing smell of pork drifts from the pan and stimulates the salivary glands.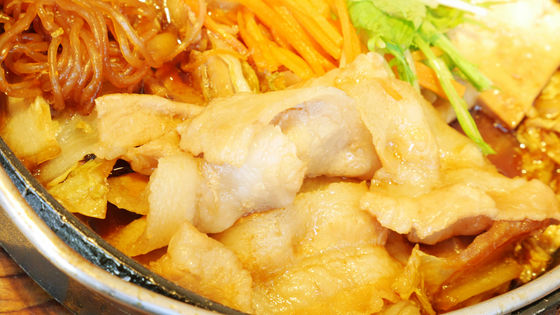 Raw eggs served together ......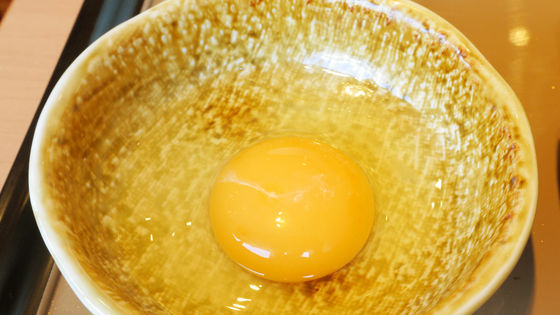 I stir in the vessel.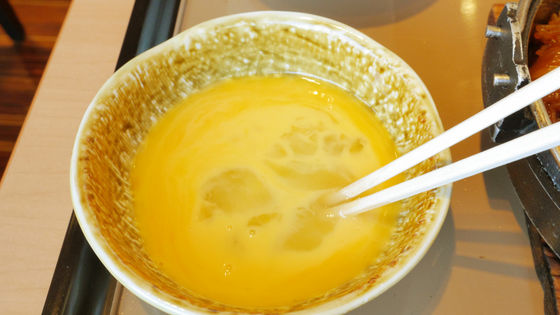 Pork which seeps firmly into sauce of Sukiyaki ... ...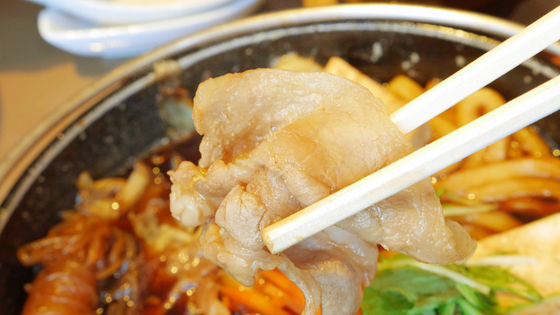 I will eat it through a melted egg made into a trolley. The egg gently wraps up the pork which the sweet salty sauce tastes soaked, and it has become irresistible taste. Pork has a lot of fats and you can taste plenty of umami of the meat.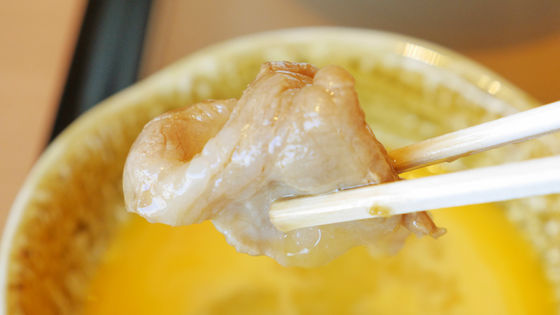 Sweet pepper is also stuck firmly in tofu, and softly crushes in the mouth.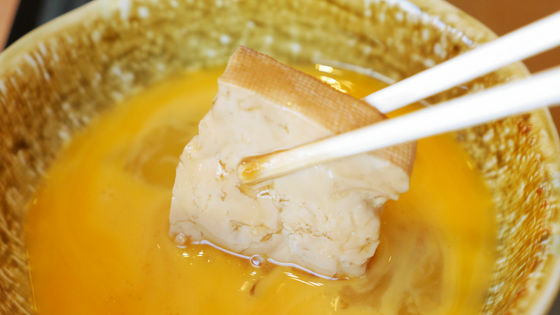 Chinese cabbage that sweetness appears to be stained like a rumble ... ...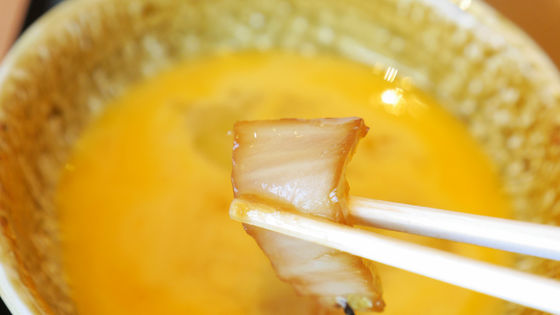 There are abundant ingredients such as mizuna and carrot that can enjoy a bitter bitterness and shakiraki texture, so I am tired of it.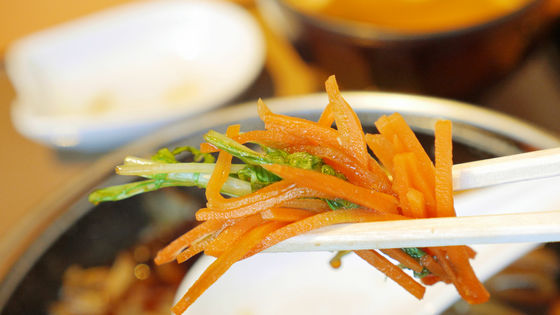 Brown dyed shirataki collapses with a holography every time it bites in the mouth.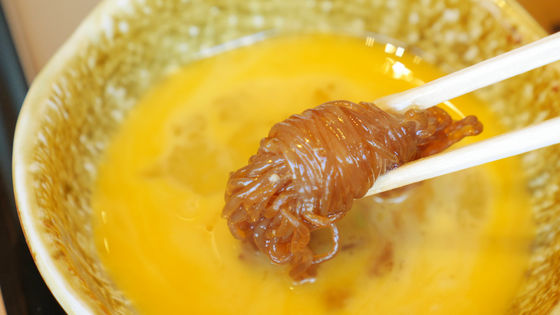 When you eat meat that is sweet and sour dumplings with rice, it matches so much that you can loop infinitely.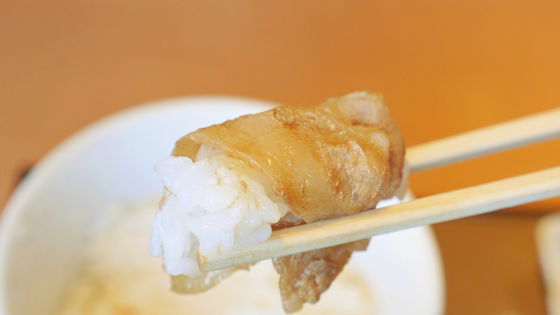 The udon that remained at the bottom of the pot enjoyed a mochi-mochi texture, it is very excellent as a Sukiyaki shime.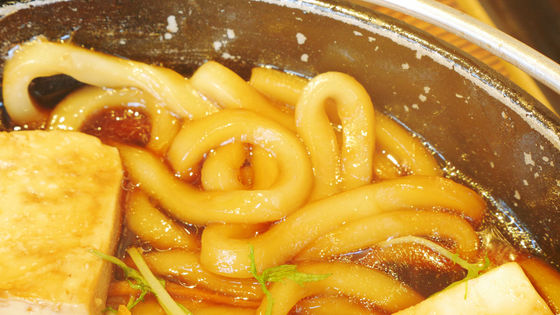 I ordered "special pork sukiyaki set meal" that the amount of pork is 1.5 times. It also cost me about 10 minutes cooking.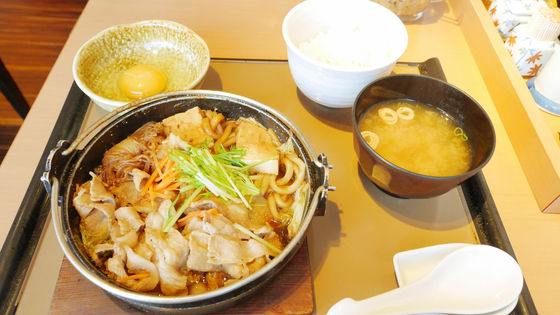 There is a considerable amount when you collect pork and your stomach swells with just meat. It is recommended when you want to get full stomach.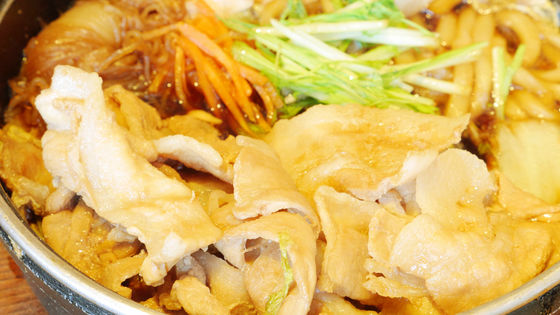 "Pork sukiyaki set meal" is 858 kcal at 790 yen including tax, "special pig sukiyaki set menu" is 1174 kcal at 980 yen including tax. Both are limited-time sales.