Face ID "Face ID" of iPhone X is considerably later than fingerprint authentication "Touch ID"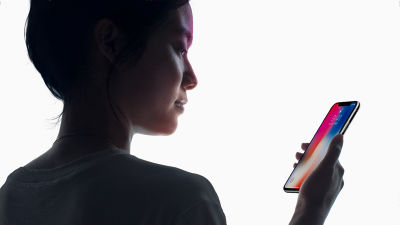 IPhone X finally released from November 3, 2017, there are many differences from the iPhone so far, but among them the fact that fingerprint authentication "Touch ID" became face ID "Face ID" It can be said to be the change point. I got iPhone X as soon as possibleMark SpoonauerWhen I tried the face ID of iPhone X actually, "I know that Face ID is slower than Touch ID without using stopwatch".

iPhone X Face ID Slower Than Touch ID (But There's a Fix)
https://www.tomsguide.com/us/iphone-x-face-id-speed-up,news-26060.html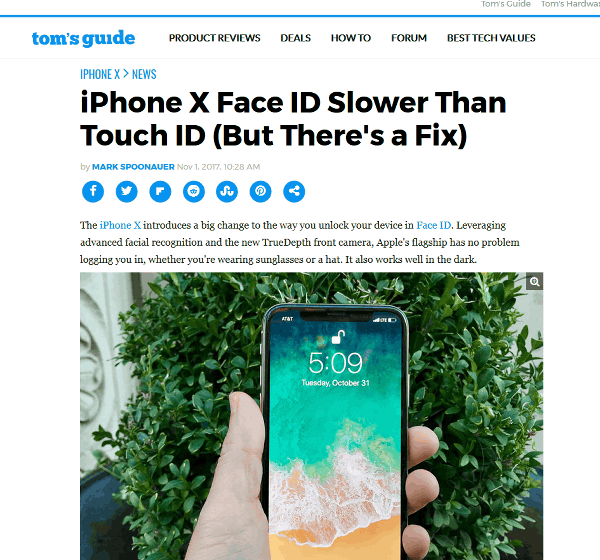 Spoonauer, who was trying to realize the slowness without using a stopwatch, actually uses the stopwatch to measure the time it takes for Face ID authentication. First, it takes 1.2 seconds to press the side button of iPhone X to launch the screen, to authenticate your face and unlock the device. Then, since it is necessary to wipe up the screen to access the home screen from the unlocked state, it is 0.4 seconds there. In other words, it takes 1.8 seconds in total to open the home screen.

You can see how you actually use Face ID from around 1 minute 18 seconds of the following movie.

CNET's iPhone X review - YouTube


Press the iPhone X side button ......



The screen is displayed and face authentication starts. At this point the lock icon still appears on the screen is locked.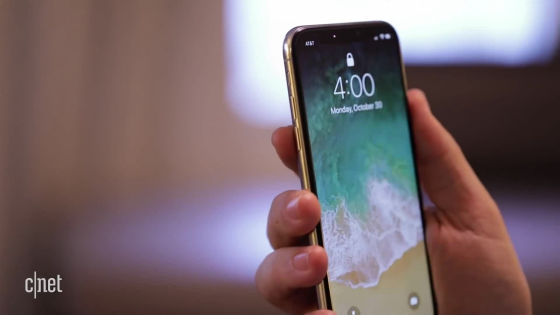 After a while, the lock was unlocked.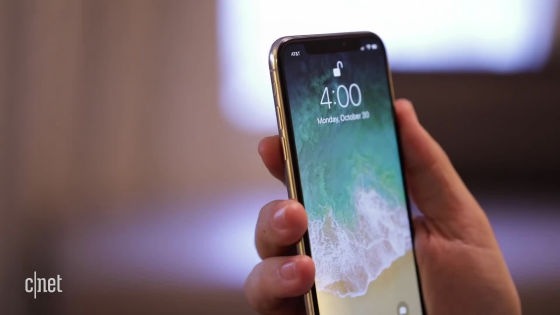 Swiping up the screen in this state ......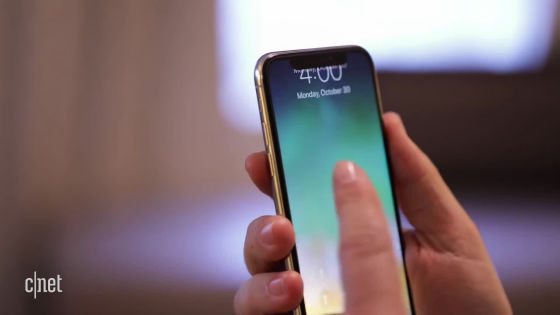 The home screen will be displayed.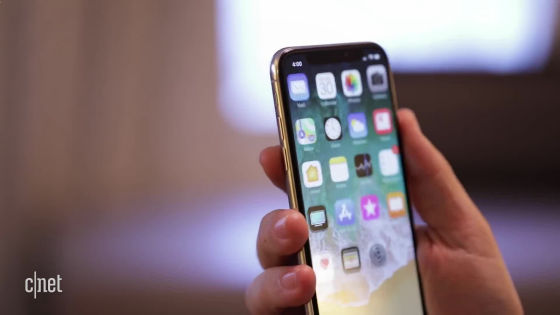 On the other hand, in the case of the iPhone 7 Plus Touch ID, it is possible to open the home screen with an average of 0.91 seconds by placing your finger on the sensor. According to Mr. Spoonauer's calculation, the Face ID of iPhone X takes twice as long as Touch ID. However, Spoonauer notes that the time it takes to unlock is getting shorter if you use Face ID many times a day. Also, if you perform a swipe up while iPhone X is authenticating your face, turn on the "Raise to Wake" setting that lets you wake to yourself, etc., etc, you can unlock in about 1.5 seconds or so Although it is said, it is still slower than the speed of Touch ID.

The face ID is made possible by the "TrueDepth system" installed in the in-camera, but the analysts who are familiar with Apple informationAccording to Mr. Min-Quo, The release of iPhone X was greatly delayed this time is thought to be because the supply of components of this TrueDepth camera was not stabilized. However, as of November 2017 the supply of components is stable.

In some cases it was rumored that the iPhone which made the system of TrueDepth low spec in 2018 was being done, but Mr. Kuo said this view as "not accurate."

Mr. Kuo himself, as of February 2017, AppleIn adopting the 3D authentication system also for the rear cameraWe predicted that there was nothing, but in October we turned to a view that "Apple will concentrate on stable supply of terminals first." Since the TrueDepth system and the full-screen terminal design have at least a "one year worth" difference with rivals,No upgrade requiredThat is Mr. Kuo's view.

Incidentally,Demand for the iPhone X is "Buzzy" worldwideIt is also predicted to sell 30 billion dollars (about 3.4 trillion yen) in the fourth quarter including the holiday season.

MORGAN STANLEY: Apple's iPhone X could steal nearly $ 30 billion in holiday spending from other companies (AAPL) | Markets Insider
http://markets.businessinsider.com/news/stocks/apple-iphone-x-stock-price-could-limit-holiday-spending-in-other-categories-morgan-stanley-says-2017-11-1006466126