Tempura made from Fukuoka Prefecture tempura with fruit figs tempura was eaten with Tempaku Tanaya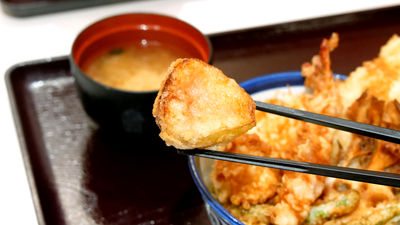 King of strawberries "Swallow"Fukuoka Prefecture brand fig tree characterized by a high sugar content exceeding"Yoyumi Hime"You can eat with a sense of dessert using"Tempura of figsFrom October 11, 2017Tempura bowlHas appeared in. Speaking figs of figs, I was rarely seeing it as an alcoholic snack on the menu of an Izakaya, so I was challenged because I was curious what kind of flavor it actually is.


After a meal
Dish in figs tempura

Half cut 120 yen

※ Some stores do not handlepic.twitter.com/MRQfBYTIDd

- Tennen bowl and Tan daughter (@ tendon_tenya)October 10, 2017

I came to Tennya Tonaye at once.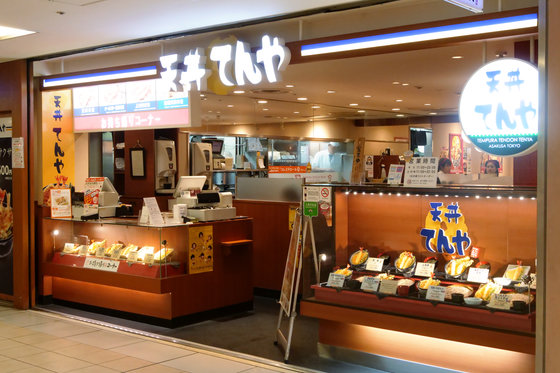 Although it was not on the main menu, etc., the promotion of "figs of tempura" stuck to the chopstick rest. "Tempura of figs" is 120 yen including tax, 10 yen for each item saleKyushu northern heavy rainIt will be donated to Asakura city of Fukuoka prefecture as a donation to the victims of the victims.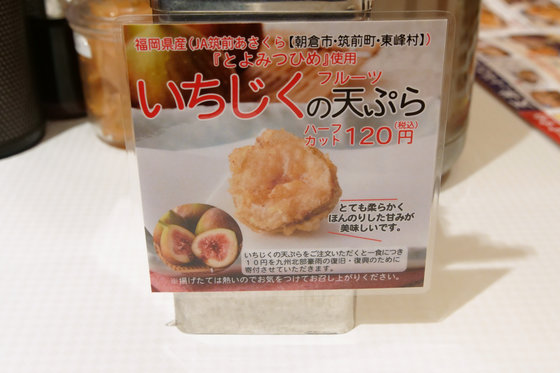 I ordered two figs of figs, and arrived at the table in about 5 minutes from the order. Because the tempura is used for the half cut, the following pictures do not cut figure figs in half in figs, but two figs of figs are lining up.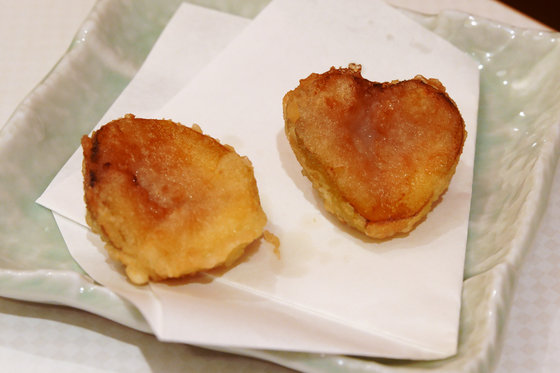 The figs are characteristic of white and red, but when I cut it with chopsticks, my body was heated and turned yellow. When eating it actually, the fruity fragrance of figs spreads at the moment you put it in your mouth, but as a taste it is not so sweet enough that it is enough as an evening tempura. The texture is crispy outside and inside is a feeling that it is smoothly colored with a lot of moisture, it was a texture similar to that of tempura perfectly totally.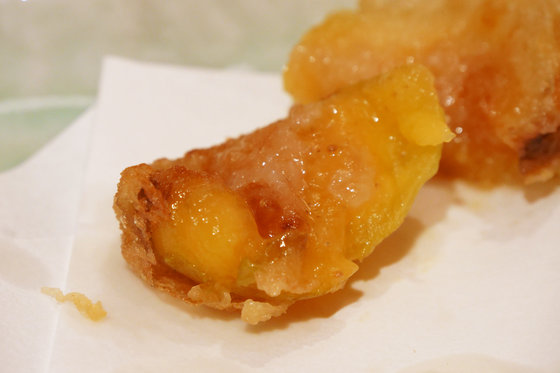 Because sweetness is modest, even if you eat it on Tsuyu it is OK at all. It is a slightly fruity egress of tempura.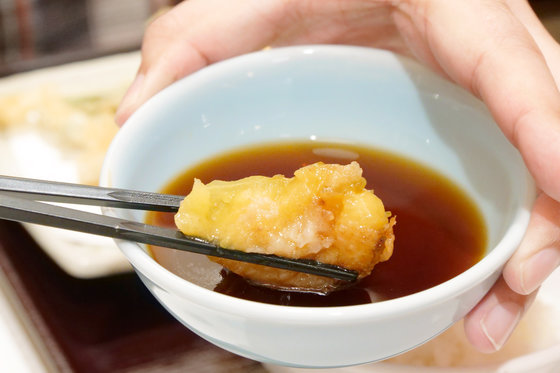 Because it's so hard to order "Original grandfather all-star set meal" ......



I will let the figs tempura into tempura.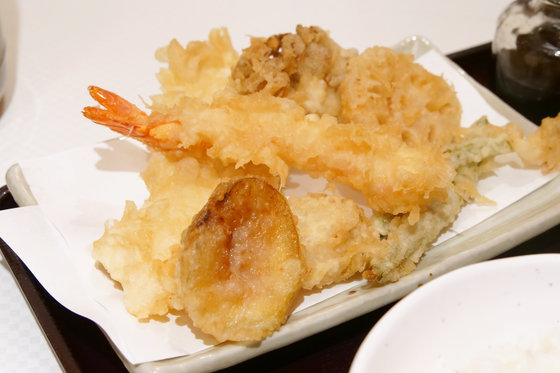 It melts in without apparent discomfort, but even if it comes as a taste even if it comes out as a dish in the tempura set meal, it does not have a sense of incongruity at all.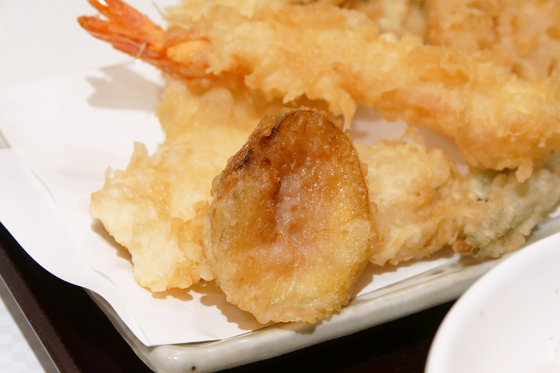 further,"Original grandfather all-star bowl of rice"I put fig plums on figs. It also blended well with the taste and appearance without discomfort, and I understood well that it is all-purpose tempura, which is not a desert or a side dish, not a "desert tempura" which I had imaged before eating.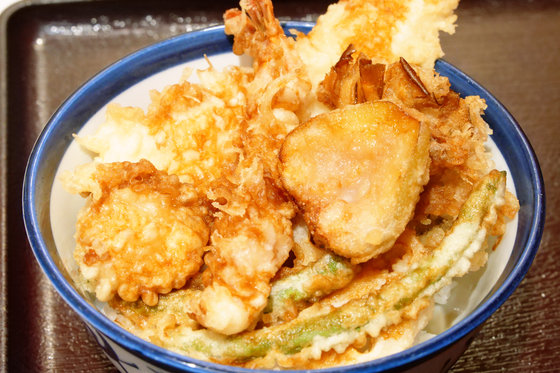 In addition, 'Tempura of the Fukuoka Prefecture' is scheduled to appear for a limited time from October 11th to the 30th of 2017 with 120 yen including tax. The sales area is 164 stores mainly in the Kanto, Fukuoka, Shizuoka and Nagano prefectures. There are no stores in Hokkaido, Aomori, Miyagi, Aichi, Gifu, Osaka, Ehime prefecture, Ishikawa prefecture, Hiroshima prefecture stores, Tokyo Racecourse stores in Kanto, Uehotaro PA store, Kamisato SA Store · Haneda airport first building · Haneda airport second building · Suehirocho store · Shinjuku Eastside square store · Omori coast store · Marunouchi North Exit store · Chiba New Town store · Mito Watari store (10/11 OPEN) · Shinsei surgery river It is a station store (10/17 OPEN).